Michael K. Sailor

Born in Jacksonville, Florida, in 1944, Mike Sailor attended Oregon State University, where he earned a B.S. Degree in Chemical Engineering (1971), and an M.S. Degree in Civil/Sanitary Engineering (1973).
Mike joined the firm in 1972. During his 24 years at CH2M HILL, he served a wide range of significant roles on a variety of water and wastewater projects in the Corvallis, Oregon, and Los Angeles, California (Santa Ana), offices. Significant projects included Jones Island Wastewater Treatment Plant, Milwaukee, Wisconsin; Oakport Wet Weather Treatment Facility, Oakland, California; and the Changchun Environmental Project, Changchun, China.
Mike served as project manager, technical consultant, quality control manager, and production manager. He also served in management roles including department manager, division manager, manager of Southern California Water and Wastewater Operations, and Vice President of International Operations in Asia for Water and Wastewater Services. Mike and his family spent 3 years in Irvine, California, from 1978 to 1981 assisting in the startup of the LAO (Santa Ana) office. He returned to Corvallis in 1981 to work on the Jones Island Project.
Mike left CH2M HILL in 1995 to start his own company, Sailor Engineering, LLC. He continued to work for CH2M HILL for several years as the U.S.-based technical liaison on the Changchun water transmission and wastewater treatment project in mainland China. In 2002, he formed Met Tower Services Incorporated with his son to provide meteorological services to the wind power industry. The company investigates potential wind power sites in the western United States. In addition to Met Tower Services Inc., Mike worked for the City of Salem, Oregon, from 2004 to 2010 as Construction Manager on the city's Willow Lake Wastewater Treatment Facility expansion. This facility was one of his first CH2M HILL projects (1974-1977). The $120 million project completes a full career circle for Mike. He is a registered Professional Engineer in five states and has a General Contractor's License in California and Washington.
Mike and his wife Judy have lived in Corvallis since 1980 where they raised four boys. They are now enjoying their nearby families with six grandchildren. They also enjoy Maui, Las Vegas, and Oregon State University athletic events.
---
Dennis Sandretto

Born in Oakland, California, in 1939, Dennis Sandretto attended Santa Rosa (CA) Junior College earning his Associate in Arts Degree (1957-1960), and San Jose State University where he received his B.S. Degree (1960-1961 then 1964-1966) and his M.S. Degree (1967-1968) in Civil (Sanitary) Engineering. During college, Dennis worked for the U.S. Army Corps of Engineers (1961) on the San Francisco Bay Model in Sausalito, California, as an Engineer Aide and the U.S. Army (active duty at the Intelligence School, Okinawa, 1961-1964). He also worked for the Santa Clara County Flood Control and Water Conservation District (1966-1967) as a Junior Hydraulic Engineer and with Metcalf and Eddy (1968-1970) where he co-developed the Environmental Protection Agency hydraulic model that was the predecessor to XP-SWMM.
Dennis joined CH2M in 1970 in the Corvallis, Oregon, office as a Designer and Resident Engineer. He went on to serve the firm in increasing responsibility as a Lead Designer, Project Manager, Vice President and Manager of the Water and Wastewater Division of the Denver office, and Program Manager/Director for several major programs. Significant projects included the Colorado Springs Wastewater Treatment Plant, Metro Denver's Secondary Treatment Expansion, Rock Creek (Oregon) Advanced Water Treatment Plant Facility Plan, and the Milwaukee Water Pollution Abatement Program's Waste Solids (Milorganite) Facility Plan. Other significant projects included the Montgomery, Alabama, Program; Puerto Rico Water and Wastewater Infrastructure Program; and the Atlanta Clean Water Program.
During his career, Dennis was active in several professional societies including the Alabama Water Environment Association where he served on several committees as well as President, and the Water Environment Federation. He has also authored several papers addressing construction of wetlands.
Dennis has retired three times. He "unretired" in 2006 to serve for 10 months as a Deputy Manager, Puerto Rico Metro Region Program, and again in 2007 to serve for a year on the Honolulu Wastewater Program Management Team. As of 2008, Dennis is again retired and enjoying remodeling his home, building furniture for the family, traveling with his family, volunteering each of the last three years installing culverts, building doors, and placing concrete at the La Casa de Fe orphanage in Shell, Ecuador. And yes, looking for another mutually beneficial assignment so he can unretire again.
---
Robert D. "Bob" Schilling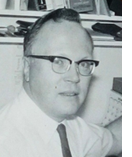 Born in Bellingham, Washington, on February 21, 1926, Bob Schilling graduated from West Seattle High School in 1944, joining the Merchant Marines as a radio operator in the Pacific until the end of WWII. He was then drafted into the U.S. Army as a Private First Class serving in Japan.
Bob graduated from the University of Washington where he earned a B.S. Degree in Electrical Engineering in 1950. He went to work for GE at Hanford and for States Marine Lines on the first nuclear-powered merchant ship Savannah.
Bob is pictured here in 1970 when he joined CH2M HILL in the Corvallis office where he supported water, wastewater, and electric utility projects throughout the firm. Bob also served as the Technical Services Director for the Water Pollution Abatement Program in Milwaukee, Wisconsin. Bob retired from the Redding office in 1990.
During retirement, Bob and his wife, Gayle, enjoyed extensive travel throughout the U.S. and abroad including their beloved Hawaii. Bob was also a craftsman, building and improving their homes.
Bob succumbed to Alzheimer's disease and diabetes on September 10, 2009, at his home in Chehalis, Washington.
---
John B. Schneiders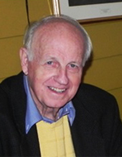 Born in 1935 in Taos, Missouri, John Schneiders grew up working in the family store. He would later enroll and earn a Civil Engineering Degree from the University of Missouri.
Following graduation, John managed many civil engineering projects across the country and overseas, many with Sverdrup and Parcel.
John joined CH2M HILL in the St. Louis office in 1999 where he provided senior leadership to the St. Louis team. He served as a project manager and client service manager for transportation projects.
Following retirement, John enjoyed traveling, baseball, fishing, card playing, and hiking. Most important to him were faith, family, and friends.
John passed away February 10, 2017.
---
Peggy Schofield

Peggy Schofield was born on October 15, 1948, in Maine. She married her high school sweetheart, Glenn Schofield; and together they relocated their family to support Glenn's career opportunities, eventually settling in the Reston, Virginia, area.
Peggy joined CH2M HILL in 1984 in the Reston, Virginia, office as Administrative Assistant. Her first position was in support of the firm's first major hazardous waste cleanup site – the Love Canal Remediation project. Through her years of service, Peggy provided administrative support to the ARCS Program for USEPA, the REM IV Superfund Program, and as Executive Administrative Assistant for Bob Card. With her breadth of knowledge in environmental services and high level of professionalism, Peggy moved on to support the Navy CLEAN Program and was responsible for the coordination and quality control of the 400-page monthly report.
Peggy's attention to details and deadlines and her dedication to high-quality professional deliverables became the story of "legends" in the WDC office. She was a true team player and an example of "quiet" leadership. Because of her leadership and high standards of professionalism, she influenced administrative services standards in the WDC office and inspired confidence at all levels of management. She also inspired, through friendship and caring, other administrative staff in the office. Peggy was not only regarded as a role model, but also as a community leader among other administrative assistants. She was a source of guidance and advice, and the center of some of the social aspects of the group. Memories of "administrative assistant" pot-luck themed luncheons Peggy coordinated are legendary…including the one held the day of President Clinton's first inauguration.
In 1999, Peggy retired from CH2M HILL. She and Glenn built their retirement dream home on the water in Jonesport, Maine. In retirement, Peggy worked for a local landscaping company and boat yard. She enjoyed daily walking and hiking outings with friends. She also belonged to a book club, knitting group, and a gourmet dinner social group. Peggy's greatest creative joy was cooking. She loved to share dishes and recipes with friends. Peggy died after a brief and sudden illness in November 2011. Glenn Schofield passed away suddenly in July 2012. They are survived by their son, Sean, daughter, Sonja, and two grandchildren.
---
Nancy Schultz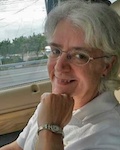 Nancy Schultz was born in Anaconda, MT, in 1950. She attended Michigan State University from 1968 to 1972, receiving a B.S. Degree in Civil Engineering and a M.S. Degree in Water Resources Engineering.
Nancy worked for three other engineering firms and became a registered professional engineer before accepting a temporary project position with CH2M HILL in 1978 to support the Milwaukee Water Pollution Abatement Program (WPAP). While at that program, Nancy was known as "the egg lady" because she often brought in a dozen eggs from the chickens raised on her nearby hobby farm.
Twenty years after accepting the temporary WPAP position, Nancy left CH2M HILL to work directly for the Milwaukee client. She rejoined CH2M HILL in 2003 and continued with the firm through her retirement in late 2016. During her CH2M HILL career, Nancy concentrated on developing the firm's sewer system analysis capabilities, including championing the Conveyance technology community of practice. Nancy worked on sewer system models and projects from Edmonton, Canada, to Auckland, New Zealand. She specialized in wet weather issues, including wet weather water quality impacts and urban flooding.
In her retirement, Nancy still consults occasionally on combined sewer overflow (CSO) and sanitary sewer overflow projects as they struggle to interpret and achieve clean water standards. She remains active in several professional societies while she tries to find time to enjoy pets, reading, and traveling.
---
James Schwing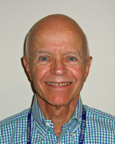 Born in Trenton, New Jersey, Jim Schwing obtained his BSCE Degree from Kansas State University in 1967 and his MSCE (Sanitary) Degree from the University of Illinois in 1970. He joined CH2M in 1969 as a Project Engineer. In October 1971, Jim relocated from the Corvallis Office to the Denver Office to become the third employee on the DEN staff. In that same year, he met Mary and they were married in December 1972 in St. Paul, MN, Mary's hometown. In June 1977, he relocated from DEN to MSP to manage a major wastewater treatment plant Sludge Management Study.
In January 1981, Jim accepted a temporary assignment in Alexandria, Egypt, to assist with the Wastewater Master Plan Update project. In August 1981, he returned to DEN as a Wastewater Project Manager.
In 1985, Jim became Program Manager for the EPA REM IV Superfund Program in EPA Region VIII. In 1988, he became the Program Manager for EPA ARCS Superfund Program in EPA Regions VI, VII, and VIII. In January 1991, he relocated to Pittsburgh to manage a major Environmental Permitting Project for Westinghouse's Bloomington, Indiana, PCB cleanup project. In 1993, Jim was appointed the Pittsburgh Area Manager where he served until 2002.
Jim transferred to Salt Lake City in 2002 to serve as Area Manager, Client Service Manager, and Senior Project Manager; these positions he currently fills although he will phase out of the Area Manager role by the end of 2012. He is the CSM for the Salt Lake City Department of Public Utilities and several wastewater clients in the area. The projects he has managed include the ongoing anaerobic digester improvements at the Salt Lake City wastewater treatment plant, an interceptor odor control facility for Snyderville Basin Water Reclamation District in the Park City area, a collection system management program for the Central Weber Sewer Improvement District in the Ogden area, and a biosolids management plan also for Salt Lake City Department of Public Utilities.
During retirement, Jim plans to get reactivated in fly fishing, work in his garden, and ski and travel domestically and internationally with Mary.
---
Frances D. Schy
Born in Valsetz, Oregon, Fran Schy started her office career by working part time in the Purchasing Department of Boise Cascade. She joined CH2M in 1969 in the CVO Purchasing Department.
Through the years, Fran worked first with the original manual systems and then participated with the introduction of the computerized systems. In the early 1970s, she wrote all the airline tickets for CVO. Fran was one of the consistently reliable workers in the Accounting Department who became the problem solver for most of the Administrative staff throughout the regional offices. Her knowledge of the Accounts Payable system helped guide the outlying offices through many of the accounting problems they encountered.
Fran retired in 1994 and worked as a volunteer for the Linn-Benton Food Share. She passed away in 2011.
---
Elmer "Bud" Seegmueller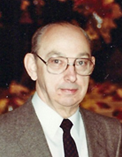 Elmer was born in Hamilton, Ohio, on February 3, 1925. Following graduation from Hamilton High School in 1943, Elmer joined the Army.
On the afternoon of the last day of WWII, Elmer was serving as point scout for the infantry fighting in France when he was shot through the jaw by a sniper. Everything was unsettled that day. In the confusion, the field hospital wired his jaw shut; and there were long delays before he got orders to return to the U.S. He was eventually sent back on a slow ship where all he had to eat was what he could get through a straw. It was a long trip home with some sea sickness. Throughout the entire trip, no medical attention supplemented what the field hospital did for him the day he was shot. The incident ended his active military service and earned him a Purple Heart.
After months of recovery, Elmer enrolled in the University of Kansas where he received his B.S. Degree in Civil Engineering. His graduate education was at University of Michigan where he received his Master's Degree in Civil Engineering.
Early in his professional career, Elmer worked for the Kansas State Department of Health in Hayes, Kansas. From there, he went to work for Servis, Van Doren, and Hazard Engineering Co. in Topeka, Kansas. In 1961, Russell Culp convinced Elmer to join CH2M as Employee No. 67. While employed at CH2M, Elmer served as a Project Manager for both municipal and industrial clients, including the Cities of Salem and Stayton and Publisher's Company at Oregon City, OR, and Longview Fibre Co. where he designed a 300-foot diameter asphalt-bottom clarifier. The project included belt presses and incineration of the sludge in the existing mill boilers. The boiler plant operator was remembered commenting that "You're going to put out my damn fire." As it turned out, the operator was wrong; and Elmer was right … again.
Elmer's major contribution was the mentoring of the young engineering staff of a rapidly growing firm. Through his plan checking, he coached numerous young designers (saved their bacon) on the right way to build a treatment plant. With his gentle "Are you sure you want to do it that way?", he brought along an entire generation of young designers and project managers.
One of Elmer's fondest memories of his time at CH2M included receiving a request from a young engineer for "all he knew about designing wastewater treatments plants …" Included in the request was a self-addressed, stamped postcard provided for his response. Do you suppose he responded using one of his famous brown pens, always used to edit engineering blueprints and immortalized as a plaque-mounted retirement gift?
Following retirement in 1988 after 26 years of service, Elmer continued to consult on CH2M HILL projects. He passed away May 4, 2001, in Corvallis, OR.
---
John Sewell

Born in Los Angeles, California, in 1938, John Sewell attended California Polytechnic University (Cal Poly) where he received his B.S. Degree in Mechanical Engineering in 1962 and was elected to the Sigma Tau Scholastic Engineering Society. Later, he attended the University of Southern California where he received his M.S. Degree in Mechanical Engineering in 1967. After Cal Poly, John worked for the Lockheed Aircraft Corporation as a thermodynamicist (1962-1966) and the AiResearch Corporation as a Systems Engineer (1966-1969).
John joined CH2M in 1969 in the Corvallis Office as a Mechanical Engineer. In 1972, he founded the Instrumentation and Control (I&C) Systems Discipline group, a new discipline in the public works consulting engineering business. As Discipline Group Director, he built the group to 120 strong over 20 years of recruiting and training. He held Mechanical and I&C Professional Engineer certifications in several states and was a member of the American Society of Mechanical Engineers and the Instrument Society of America.
John served as Division Manager, Gainesville Office, and District Discipline Director, Eastern District, for the Industrial and Energy Systems Discipline. John was lead Mechanical Engineer, lead I&C Engineer, and Project Manager on many and varied projects. He was also an expert consultant on court cases involving Mechanical and I&C related issues.
His favorite role was that of Manager of the Milwaukee Metropolitan Sewerage District (MMSD) Water Pollution Abatement Program's System-Wide Analysis Team (SWAT). Based on computer modeling, the SWAT Team developed systemwide control strategies and design criteria for all of the elements of the complex collection, treatment, and storage systems. These strategies and criteria have allowed the District's facilities to be designed, built, and now, dynamically operated as an integrated system. One of the key control strategies developed by the SWAT Team uses a unique weather-based control algorithm for regulating combined and separate sewage inflows to the deep tunnel system. In addition to saving millions of dollars in construction costs, the computer based control system has enabled the MMSD to meet the court stipulated separate and combined sewer spill limits.
John introduced to the firm and advocated many multidiscipline project design tools. Probably, the most far reaching is the use of Process and Instrumentation Diagrams (P&IDs) as a design integration tool. John was also a major contributor to the firm's accepted project management practices including the preparation of project work plans to allow effective project monitoring and control. These tools remain as essential elements of our design processes today.
John retired in 2001. Now living in Arizona, he remains physically active with hiking, biking, and ballroom dancing. He enjoys attending performing arts events, art projects, reading, travel, and social activities with family and friends.
---
Timothy G. (Tim) Shea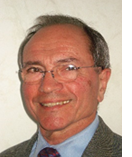 Tim Shea was born in 1939 in Elmhurst, IL. His family moved to Los Angeles where he was raised. There he attended Loyola University (now Loyola Marymount University), where he received his Bachelor of Science Degree in Civil Engineering in 1962. He then attended the University of California at Berkeley where he received his Master of Science and Doctor of Philosophy Degrees in environmental engineering in 1963 and 1968.
Following graduation, Tim worked for Engineering-Science, Inc. for over 30 years, joining CH2M in Washington, D.C. in 2003, where he worked until retiring in 2013. After 1 year of retirement, Tim returned to his profession as an individual consultant, eventually joining former Parsons colleagues at Dewberry Consultants on a part-time basis in 2016.
Tim is especially proud of his years at CH2M, where he rose to the level of Technology Fellow focused on wastewater biosolids processing and management issues. His work took him to many larger cities across the United States as well as to the United Kingdom, United Arab Emirates, Australia, Brazil, and Mexico. His special area of interest has been anaerobic digestion of municipal and industrial sludges.
Tim currently serves as a Project Subcommittee Member for co-digestion projects with the Water Environment & Reuse Foundation (2015-2017). He co-chaired the development of the definitive "Solids Processing Design and Management Manual" to replace the 1979 EPA Sludge Design Manual. He also served as the President of the American Academy of Environmental Engineers in 2005. He was named a Water Environment Federation (WEF) Fellow in 2015.
Tim's volunteer activities at present include membership on the Board of Directors for a charitable nonprofit organization (Marian Homes, Inc.) that acquires, converts, and leases group homes for severely intellectually disabled persons in Fairfax County, VA. In this role, he serves as the fundraising chairperson. He resides with Mickie, his wife of 51 years, in Fairfax Station, VA. Read More…
---
Terry Sheldon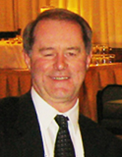 Born in Tillamook, Oregon, in 1949, Terry Sheldon attended Clatsop Community College in Astoria, Oregon, and earned an Associate of Science Degree in Civil Engineering Technology (1968). He then transferred to Oregon Institute of Technology in Klamath Falls, Oregon, and earned a Bachelor of Technology Degree in Civil Engineering Technology (1972).
Upon graduation, Terry was immediately hired by the City of Bellingham, Washington, as an inspector to work under CH2M HILL's resident inspectors. It was here he got to know several CH2M HILL project managers and resident engineers; and, it was here that he learned he loved the work and wanted to continue that path for his career.
It was also here that the CH2M HILL team found Terry and invited him to move to the Portland area to work on the Clackamas County Wastewater Program. Terry jumped at the opportunity, moved to Portland in January 1974, and started work out of a house (field office) that had 32 folks working on various projects.
Later that year, Terry would begin the life the of the construction inspector, traveling from project to project. In May 1974, he headed to the Denver area where he would spend the next several years with Bill (dip) Sinclair on several major water and wastewater projects. Then in 1983, Terry returned to the northwest to work on the City of Bremerton wastewater projects (14), before moving to Tulsa in 1985 for more projects.
In 1988, the firm asked Terry to take on a pioneering role in Atlanta as the Eastern District Senior Construction Advisor. This position was to address ensuring quality assurance for the firm's rapidly growing construction services practice. Terry would later serve as the Construction Practice Director from 1996 to 1998 and Construction Practice Technology Director for Resident Engineering and Inspection 1996 to 2002. In 1998, Ray Topping also asked Terry to take on the Northeast and Canada Regional Construction Services Manager based in WDC resulting in yet another move. Terry was appointed Business Vice President for the Design and Construction Business Group during that time and in 2006 was named Business Vice Presidents for the Water and Transportation Groups.
During the period of the past 25+ years, Terry facilitated Construction Management Training sessions in the U.S. and Canada in house and for many of our client groups. He enjoyed passing on what he learned over the years about delivering construction projects.
In 2003, as part of the Construction Management Services (CMS) Group, Terry served as CH2M HILL's CMS Global Staffing Manager until 2014. He found it very rewarding to provide opportunities for construction staff and to push folks when needed to realize their full potential.
Terry has been a long-time member of American Society of Certified Engineering Technicians (ASCET), where he served as President of the Rocky Mountain Chapter for 1982-1983.
Terry retired from CH2M HILL after 40 years in May 2014 and has continued as a contract employee serving as a Senior Claims Consultant helping the City of Baton Rouge BRSSO Program support the client with a major lawsuit on two pipeline projects.
Terry and his wife, Valorie, who are both native Oregonians, have lived in Oregon, Washington, Colorado, Oklahoma, Georgia, and Virginia. After many years in the WDC office, Terry and Valorie found their retirement home a few years back in Valdosta, Georgia ("Title Town USA"), to be close to their daughter, son-in-law, and two grandsons who bring lots of fun in retirement. They love to travel and live close to several major destinations and wonderful beaches.
---
Chung Y. "CY" Shieh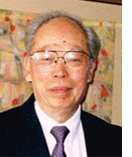 CY Shieh was born on December 10, 1925, in China. He would later attend Hangchow Christian College, Hangzhou, Zhejiang, China, and earn a B.S. Degree in Civil Engineering (about 1947). This was during or in the aftermath of the Sino-Japanese war. As mainland China came under Communist control, CY chose to follow Chiang Kai-shek to Taiwan.
Following his move (escape) to Taiwan, CY worked for the Public Works Bureau in Taiwan, China, as design engineer, resident engineer, and project engineer. His work included planning, design, and supervision of construction of rural and municipal water supply systems.
CY then left Taiwan to accept a position of principal environmental engineer for a large consulting firm on the East Coast. He oversaw the Utilities Department of the firm's Far East Region design office. His work included design of water supply and sewage disposal systems for military installations of the U.S. Armed Forces throughout the Far East and Southeast Asia, and the islandwide water supply project for Okinawa, Ryukyu Islands, then under U.S. administration.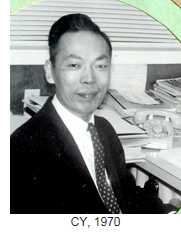 CY joined the Corvallis office of CH2M in 1967 where he would advance to Senior Engineer with a wide range of experience as project engineer and project manager in the planning and design of domestic and industrial water supply, treatment, distribution, and storage facilities. He specialized in the design of water treatment facilities and the application of advanced treatment technology. He was the firmwide senior consultant in water treatment plant design projects, providing technical expertise in treatment processes, equipment selection, and modes of process control. CY also provided quality assurance assistance for design, technical assistance during construction, and troubleshooting in operation of various water treatment plants and projects.
Significant projects included preliminary design of a 300-mgd water softening plant for the City of Austin, Texas; design director of the 500-mgd Denver Foothills water treatment plant; and director of upgrade and expansion studies for two major water filtration plants for the Metropolitan Water District of Southern California.
CY was a very competent engineer and was well liked by the clients and those who worked with him.
CY was also a member of several professional organizations including the American Water Works Association (AWWA), National Society of Professional Engineers (NSPE), Society of American Military Engineers (SAME), and the American Society of Civil Engineers (ASCE).
CY retired in 2011 and enjoyed time with his hobbies of fishing, crabbing, and traveling the world with his wife Kathryn. After Kathryn passed, CY left Corvallis in 2007 for Massachusetts to be closer to his family.
CY passed away on March 7, 2015.
---
Donald Gene Showalter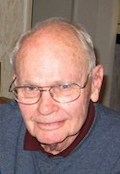 Don Showalter was born in Lone Pine, California, on October 22, 1929. He moved to Ventura, CA, in 1947 where he attended Ventura Jr. College. His schooling was interrupted when he was drafted into the U.S. Army during the Korean War on October 8, 1952. He was stationed at the Sacramento Signal Depot and worked as a Signalman until he was honorably discharged in 1954. Following his service, he moved to Reno, Nevada, where he attended the University of Nevada, Reno and graduated in June 1956 with a B.S. Degree in Civil Engineering.
Don and his wife Dorothy moved to Redding, CA, in 1956 where Don began his long career as a Civil Engineer at Clair A. Hill and Associates. Don served on several construction projects as inspector and contract administration including the Glenn Colusa Irrigation District's Main Pump Station and the South Lake Tahoe Wastewater Reclamation Project. Don retired from the firm in 1990.
Don's passion was always aviation. He earned his pilot's license and built two sail planes as a member of the Experimental Aircraft Association (EAA). He was also a member of the Whiskeytown Sailing Club where he built the beautiful Snipe "Monkeyshine" and sailed with Dorothy as his crew. He later built more El Toro sailboats for family and friends. He was a craftsman in every sense always building furniture, or something in his shop.
Don died on April 11, 2020.
---
William R. (Bill) Shrader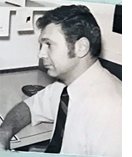 Born in 1936, Bill Shrader graduated from Oregon State University with a B.S. Degree in Electrical Engineering. He followed that with a Master's Degree before joining CH2M in 1966 as Employee No. 157.
[Following is Rod Berklund's recollection of Bill's career.]
Bill was one of the sharpest engineers that I have ever known. He was my go-to person on any electrical issue that came up. His work habits were not ones that you would want to model for young engineers. You would see him appear to be just looking out the window or goofing off by drawing cartoons for a period. And then, suddenly, the design engine would turn on; and he could accomplish in a couple of hours what would take me 8 hours to complete.
In the early 1970s, I was designing a six-pump primary effluent system sequence control system for the Metro Denver Wastewater Treatment Plant (WWTP). I had designed the system with a stepping switch with timing relays and regular relays to sequence the pumps based on maintaining a set level in the wet well. I had Bill look at this design, and he went through some mathematical model and told me my design would not be stable and probably wouldn't work properly. Thus, we redesigned it with a programmable controller, and it worked fine.
A few years later, I took over the startup of the Willow Lake WWTP in Salem, Oregon. I got called to the plant because their Primary Effluent Pumping System Controls were not operating properly. When I got to the site, I realized that the design engineer had copied my Metro Denver stepping switch relay system that Bill said would not work. Sure enough, it wasn't working.
In the late 1970s and early 1980s, the firm had a major design effort on the Jones Island WWTP in Milwaukee, Wisconsin. In particular, there was a large metal building housing the Dewatering and Drying Facilities. Bill was concerned with the grounding of the building for not only power and computer systems, but also lightning protection. His solution was to make the building what is called in electrical terms a "Faraday Cage" where all electrical currents run through the skin of the building so electrical shocks are essentially eliminated. This is where the technical part of this design began to intrigue Bill. He spent time with the structural engineers, contractors, and manufacturers to develop the structural specifications for the building that would allow them to construct the building as a Faraday Cage, without needing all the electrical jumpers to connect the steel members together.
It was also during the Jones Island design projects that Bill determined that it was going to be a very large project that was going to have thousands of conduits and conductors throughout the project and that our normal approach of calling this out on the drawings was going to be too confusing. We had previously used some Conduit and Conductor Schedules on larger projects, but these were manual spreadsheets that did not function well for multiple construction contracts on the project site. Thus, Bill wanted to come up with an automatic (smart) spreadsheet that you could input the circuits and group them with origin and destination, and the program would load them into the spreadsheet and size the conduit.
Bill worked with our in-house programmers to develop this, and it was initially known as circuit and raceway program (CRP). As with any new venture, there were a few glitches along the way that Bill had to deal with. Well, Bill got them fixed; and CRP over the years went through many enhancements. It was a valuable tool for a number of years until other commercial programs came along that replaced it.
After Bill retired, he would still do electrical stuff on the side for friends, or I would call him for technical assistance at times. On one occasion, he was helping a friend with an electrical problem in their garage when he called me to help him out. It appeared that he had a ground in the wiring system that he couldn't find. Bill explained to me all that he had done and went into some technical discussions that were beyond my recognition. The only thing that I could come up with is that he must still have his ground tester plugged into the circuit somewhere. When I offered this to Bill, he just went silent and then a word came out that I will not print here.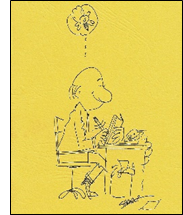 Earlier, Rod shared that Bill would occasionally drift off and draw cartoons. Ironically, many of us were more familiar with his cartoons than his electrical engineering expertise. Shown here is most iconic piece of work, the cover of the Little Yellow Book. When asked about it, Bill shared that Jim Howland asked him to do the cartoons for the book. Bill told him, "Gee, I'm just too busy right now. Check with Bob Wehnert." (Can you imagine telling Jim you're too busy?!)
A little while later, Jim came back with Ann Adams at his side and asked Bill if he would do the cover. Bill again deferred, "Gee, I'm just about to go to Portland. I can't do it until I get back." Jim said, "Well, can you do it right now?" And Bill did. Check the cover. Bill did that classic cover on the spot with Jim and Ann looking over his shoulder! A sample of Bill's other cartoons can be found at
http://www.ch2mhillalumni.org/Documents/Bill_Shrader_Cartoons2.pdf
Bill passed away on May 3, 2017, at 81 in his home in Alsea, Oregon.
---
Ken Shute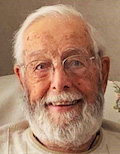 Born in Providence, Rhode Island, in 1931, Ken Shute's parents took the family back to Coventry, England, at the age of 2 years. He was 8 years old when WWII started in 1939. Like many other children, he and his siblings were evacuated the day the war broke out as Coventry was heavily bombed because it was an industrial city manufacturing planes and trucks. Ken returned to Coventry in 1943 to finish his schooling, then he attended the engineering-oriented Coventry Technical College and received an Associate Degree in 1947.
Ken enlisted in the U.S. Air Force (USAF) in 1951 and spent 3.5 years in Europe including attendance at a U.S. Army Engineers school in Germany. While stationed in France, he was assigned to an Air Installation and Operations Squadron, a construction squadron involved with utility design and installation. From France, Ken was transferred to Germany and was assigned to a Shoran Squadron surveying and calculating bombing runs. Following his stay in Europe, he was shipped back to March Field in Riverside, California, where he gained experience in aerial photography prior to discharge in 1955.
After his service with the USAF, Ken worked for a couple of oil companies surveying oil leases and oil production systems. He spent about 8 years in the oil business when he decided he needed something different. He looked to Oregon as it was a lot like England. Through a reference from his work at Humble Oil Company, Ken traveled to Corvallis to meet Bob Adams and Fred Merryfield. As it turned out, Fred had grown up in a small town just outside of Coventry. Ken began work for the firm on September 13, 1965.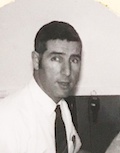 Ken's first job was on a dredge in the middle of the Willamette River working a 12-hour night shift dredging nearly 700,000 yards of river material into Terminal Two of the Port of Portland. Ken shares that the most joy of his time with the firm was the unknown of what the next job would be. Like the dredge work, he includes such projects as picking up two 4-million-gallon steel tanks for the City of Aurora, Colorado, and hauling them up the road with 168 wheels under them. He also recalls wearing snowshoes to walk on the cover of a 5-million-gallon "waterbed" (actually a hypalon groundwater storage tank) that covered 5.5 acres in Eugene, Oregon. Then there was the trip to Trinidad, working on 54 miles of pipelines. This project was the first international project where the firm gained experience accommodating family situations, including handling and processing children attending foreign schools.
For his last 10 years with the firm, Ken and his wife traveled the country working on a variety of projects as far south as Texas, east to Florida, and north to Michigan. These included a hydroelectric project in Ashton, Idaho, that was under construction when the firm was called in to rework the project and try and bring it in on the contracted start date. It had a canal and a 108inch penstock; and even with 4 feet of snow on the ground, the project was completed on time. After working on a water treatment plant improvement in Ann Arbor, Michigan, for 2 years, Ken decided it was time to retire in the spring of 1996.
One of the highlights of Ken's career was the pleasure of working on a project with his son, John, a civil engineer in Corvallis working for Precision Approach Engineering. In his retirement, Ken still worked on small projects with him. Ken and his wife continued to travel to Europe from time to time and spend a fair amount of time in their garden.
Ken passed on October 9, 2019.
---
William Larkin 'dip' Sinclair

Bill Sinclair was born in Cheyenne, Wyoming, in 1931. Following Central High School graduation in 1949, he served in the U.S. Army during the Korean War. Following his discharge in 1954, he attended the University of Wyoming, graduating with a B.S. Degree in Civil Engineering. During his university days, he was a fraternity brother to Alan Simpson; and it was during this period where he gained the nickname "dip" after driving his head through the fraternity house wall during a particularly good party. Alan Simpson went on to become U.S. Senator, and dip went on to
CH2M HILL.
dip first worked in CH2M HILL's Boise office as well as on assignments in Idaho Falls and Logan, Utah, before trying private practice for a time with old Wyoming friends. He returned to CH2M HILL in the early 70s – this time to the newly opened Denver office, from which he continued to take assignments away from the office, including one to San Francisco where he was CH2M HILL's lead on the city's effluent outfall into the Pacific. Soon after returning to Denver in 1977, dip was named CH2M HILL's Discipline Group Director for Field Construction Services. He continued in that role until he retired in 1993.
dip spent his retirement in Wyoming, living near his son Billy and family. He died in Thermopolis, Wyoming, on July 14, 2009. Read More…
---
Dr. Udai P. Singh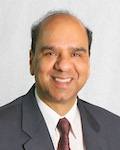 Udai Singh was born and raised in India in 1950. He attended the Indian Institute of Technology (IIT) Kanpur, India, where he received his Bachelor's Degree in Civil Engineering in 1972. He then traveled to the U.S. to attend Clemson University for his Master's Degree in Water Resources Engineering, completed in 1974.
On April 8, 1974, Udai joined Black, Crow, and Eidsness, Inc. (BC&E) in their Gainesville, FL, office as a Water Resources Engineer. CH2M HILL acquired BC&E at the end of 1976. While working full time with BC&E/CH2M HILL, Udai worked part-time and completed his Doctorate in Environmental Engineering at the University of Florida.
During the 1970s, Udai had a major role in a pilot project on the feasibility of deep disposal of treated wastewater effluent that resulted in CH2M HILL designing and constructing the largest municipal wastewater deep well disposal project in the world, in Miami, Florida.
In the late 1970s and early 1980s, Udai performed water quality modeling and computerized economic optimization on an EPA project that resulted in the determination of national needs for control of pollution from combined sewer overflow and urban storm water runoff.
Udai was also one of the first project managers on CH2M HILL's Superfund contract with EPA during the early 1980s. His work on investigating and remediating the Biscayne Aquifer Superfund sites in south Florida during the early to mid-1980s contributed to the formation of several national Superfund policy issues. It was used as the basis for the EPA national program to address contamination in large groundwater basins such as the San Fernando Valley and San Gabriel basins in California.
At the request of EPA, CH2M HILL transferred Udai to its San Francisco Bay Area office in 1986 to manage the investigation and remediation of the highest priority Superfund sites in EPA Region 9. In 1995, he became the program manager for CH2M HILL's EPA Superfund contract covering the western U.S. (Regions 9 and 10) and continued as program manager on some of CH2M HILL's largest contracts until his retirement. As project manager or program manager, he has been involved in the characterization and/or remediation of more than 250 National Priorities List (Superfund) sites.
During his last two decades with CH2M HILL as a Vice President in Environmental Services, Udai was involved simultaneously with technology (QA/QC reviewer), project delivery (program manager), business development (client service manager for EPA Region 9), and administration (business group leader for Bay Area offices), covering most career paths within the firm.
Throughout his career, Udai has been continually active in the professional societies serving in various leadership roles in the American Society of Civil Engineers (ASCE), Water Environment Federation (WEF), and the ASCE Environmental and Water Resources Institute (EWRI), including the nationally elected President of EWRI for 2009-2010. He has received several prestigious awards from ASCE, WEF, EWRI, and the American Academy of Environmental Engineers (AAEE), as well as the Distinguished Alumnus Award from IIT Kanpur. Udai has also authored/co-authored five books, edited/co-edited eight books, and published over 60 technical papers.
After over 40 years with the firm, Udai accepted voluntary retirement on December 19, 2014. He lives with his family in Moraga, CA (a suburb of San Francisco). He shares that his "retirement" has been exciting, enjoyable, and busy, different from what he had thought it would be when he left CH2M HILL. He is enjoying spending more time with family and friends while keeping engaged to a lesser extent in the type of consulting he did at CH2M HILL.
His newest role is as the Secretary General of the Asian Civil Engineering Coordinating Council (ACECC). The 14 member countries (Australia, Bangladesh, India, Indonesia, Japan, S. Korea, Mongolia, Myanmar, Nepal, Pakistan, Philippines, Taiwan, USA, and Vietnam) elected him to run ACECC for the next 6 years to promote the acquisition and transfer of civil engineering knowledge and advance the profession in ACECC member countries. Udai says it is very satisfying giving back to his profession, meeting and interacting with fellow professionals and future young leaders, and utilizing related opportunities to see more of the world.
---
Jack Smith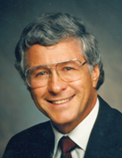 Born in Franklin, New Jersey, Jack Smith attended the University of Florida, graduating with a B.S. Degree in Chemistry. He also completed graduate studies in Environmental Engineering. From 1964 through 1967, he worked as a Research Assistant for the University of Florida Engineering School, working with Drs. A. P. Black and James Morgan, subsequently becoming a partner in 1967-68 in a firm called Environmental Engineering. This led to joining BC&E (Black, Crow & Eidsness) founded by Dr. Black, as a Project Manager in 1969. With the acquisition of BC&E by CH2M HILL in 1977, Jack became a Senior Project Manager/Client Service Manager for the Energy, Environmental & Systems Group. In due course, he became Senior Vice President of the Environmental Business Group for Texas and Director of the Environmental Business Group Gulf Coast Program.
As Senior Vice President, Jack served as the Gainesville Regional Manager for 12 years and was responsible for engineering investigations, designs, planning, economic, and scientific projects in Florida, as well as for the firm's overall East Coast operations involving major design work. Throughout his career, Jack won numerous awards and produced numerous publications on a variety of topics. He served in an official capacity in many Scientific and Professional Organizations and earned an international reputation for his work.
Jack retired in 1999; but as of the year 2002, he was still engaged in providing his expert services to CH2M HILL. In addition, he found time for golfing, fishing, skiing, Scuba diving, kayaking, and still occasionally flew his own plane around the country. As his family noted, he threw himself into his hobbies as seriously as his working life. When asked for this background material on his career, Jack appended his response with the comment "Had a great career–only wish I were young enough to do it all again!"
Sadly, Jack passed on September 15, 2017, in Gainesville, FL.
---
Stan Smith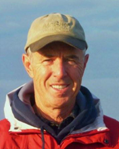 Born in Chico, California, in 1944, Stan Smith attended Shasta Junior College in Redding, California, for 2 years and then transferred to Chico State College where he received a B.S. Degree in Civil Engineering in 1966. After graduation, Stan served 3 years in the U.S. Army Corps of Engineers. Two of those years were in Germany as a lieutenant with the 24th Engineering Construction Group, serving as an Assistant Operations Officer and Company Commander. Following military service, he obtained an M.S. Degree in Sanitary Engineering from Oregon State University in 1970. Stan joined Clair A. Hill and Associates in Redding, California, in 1970 as a staff engineer in the Water and Wastewater Department.
Stan continued to work in the water and wastewater discipline after Hill's merger with CH2M in 1971. He designed and managed water and wastewater projects for 30 years while also serving in several line management positions including Water and Wastewater Department and Division Management positions (1975-1987); and Regional Manager of the Redding Region (1987-1994). Stan then moved on to Sacramento to become Regional Manager of the Southwest Region following the re-engineering of the firm in late 1993 (1994-1997).
Simultaneously with his line management responsibilities, Stan served as project manager of over a dozen water and wastewater treatment projects in northern California. The most significant of these was the Advanced Waste Treatment (AWT) facility for the Tahoe-Truckee Sanitation Agency (T-TSA). For 25 years, Stan managed the study, design, and construction of all of the T-TSA treatment needs (1976-2000). Other major projects included serving as the lead designer of the AWT Facilities for the first phase of the Upper Occoquan Sewer Authority (UOSA) Water Reclamation Plant (1973-1974); Project Manager for the study, design, and implementation of the City of Tucson Reclaimed Water System (1982-1985); Project Manager for the City of Santa Barbara Wastewater Reuse Project; and Project Manager for the City of Tucson Central Avra Valley Storage and Recovery Project (1996-2000).
Stan retired full-time in 2000 and moved to Bend, Oregon. He continued to serve as the firm's client service manager for the T-TSA plant expansion project until 2006. During 2004-2007, Stan worked part-time for the City of Bend Engineering Department, training project managers and developing processes for engineering functions. Stan fully retired in April 2007 and moved to Bellingham, Washington, to be near his son's family. He is currently helping to construct a new church building and enjoys woodworking, snow skiing, hunting, fishing, and golf, among many other activities.
---
Mike Soderquist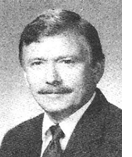 Born in Seattle, Washington, in 1942, Mike Soderquist attended the University of Washington (UW) where he received a B.S. Degree in 1964 and an M.S. Degree in Civil and Environmental Engineering in 1967. Mike initiated his Ph.D. program at the UW in 1967, but was invited to move to the Oregon State University (OSU) Civil Engineering Ph.D. program to teach the classes formerly taught by Fred Merryfield, who was retiring from the University.
Prior to completion of his Ph.D. program, Mike accepted a faculty appointment in the Department of Food Science and Technology at OSU where he developed an environmental engineering curriculum and a food processing waste research program. He soon had a staff of 25 monitoring the waste streams of Oregon processors.
When Mike began to teach the classes formerly taught by Fred Merryfield at OSU, he learned that Fred was a tough act to follow. He said that students told him that Fred would throw chalk or an eraser at any student who he thought was not paying attention. Fred was also known to lie on his back on the table in the front of the classroom and lecture to the ceiling while keeping chalk and erasers at the ready.
In 1972, Mike left OSU and founded Environmental Associates, Inc. (EA) with a contract from the Environmental Protection Agency (EPA) to characterize the industrial waste streams from the U.S. and Canada seafood industry. His doctoral advisor, Dr. Don Phillips, was one of Mike's part-time employees when he suddenly died. This marked the end of Mike's Ph.D. program. Mike sold EA in 1978 to Kramer, Chin and Mayo, a Seattle firm, and became their Oregon Manager.
Mike joined CH2M HILL in 1989 in the Portland office, where he served as a Senior Project Manager and Client Manager, with the City of Portland being his primary client. He left the firm after 9 years to join a primary CH2M HILL client, the City of Newberg, as Community Development Director.
Mike was also active in several professional societies including President, Oregon Chapter, American Public Works Association (APWA) 1982; Member, Board of Control and Executive Committee, Water Pollution Control Federation (WPCF now WEF) 1983-1986; and President, Society of American Military Engineers, Portland Post, 1988-1989.
Mike retired in 2004 but has continued to consult for the City of Newburg and two industries in Newberg. For the City, he managed a $9 million water reuse project for which CH2M HILL is the consulting engineer. Mike shares that he greatly enjoyed his tenure with the firm and that his only regret is that he didn't sign on sooner.
---
Elisa M. Speranza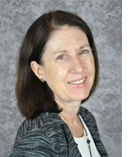 Elisa was born in the blue-collar factory city of Lynn, Massachusetts, home of Marshmallow Fluff and the first GE jet engine. Her grandparents on her father's side were off-the-boat from Italy, and her mother's grandparents were from Ireland. She was raised Catholic and educated by nuns, to whom she attributes her excellent penmanship and uncanny knowledge of geography.
Fred Speranza, Elisa's dad, was a mason. From Fred, Elisa inherited a strong work ethic and high standards. Her mother Fran worked for the phone company before raising four girls (Elisa was the oldest). Fran passed down the matriarchal Red Sox gene, making sure Elisa got to suffer through '67, '75, '78 (Bucky __ Dent), '86, and all the heartache in between; and, finally, celebrating in 2004, 2007, and 2013. From Fran, she also inherited a love of books and a dedication to servant leadership.
At Boston College, Elisa studied political science, but spent most of her time as news editor of the college paper, The Heights. The hardest job she's ever had was her college summer job, waiting tables at the Hilltop Steak House north of Boston, where she learned a lot about customer service.
After college, Elisa dabbled in a wide variety of professions: journalist, public transit advisory board staffer, campaign field organizer, and public housing manager. Then she found her true calling when she was asked to join the transition team setting up the new Massachusetts Water Resources Authority (MWRA) in 1985. She worked for the MWRA twice, getting a Masters Degree in Public Administration from Harvard's Kennedy School in 1988 and working for the City of Boston's Water & Sewer Commission in between.
She left MWRA as Deputy Director in 1996; and after working for a couple of other companies, she was recruited into CH2M as a market segment leader for drinking water. Elisa moved from market segment leader to utility management service team leader and then to president of the Operations Management Business Group (formerly known as OMI) in 2008. She spent 6 years leading the 2,300-person OM team to on or above-plan performance and a 97 percent contract renewal rate. It was her favorite job at CH2M.
In 2014, the new CEO Jacque Hinman asked Elisa to join her leadership team where she served as the Chief Communications Officer during an eventful 1.5 years, including a corporate re-brand, financial challenges, restructuring, and the company's first-ever capital-raising exercise. As exciting as that job was, Elisa was anxious to get back to working with clients more closely, so moved to the Client Solutions & Sales group, stewarding key client accounts such as Dow and GE. She also maintained responsibility for the company's corporate citizenship portfolio, including sustainability and the CH2M Foundation, and the innovation/technology program.
The firm's sustainability programs achieved industry-leading status on her watch, including winning the World Environment Center's Gold Medal Award for International Corporate Achievement in Sustainable Development in May 2016. Throughout her 15-plus years at CH2M, Elisa was a passionate advocate for diversity and inclusion, serving as executive sponsor for several Employee Network Groups, and on the firm's Diversity Council.
A recognized leader in the water industry, Elisa served on the Board, and as Chair, of the global NGO Water For People, from whom she received the Robert W. Hite Award for Outstanding Leadership. Elisa has also served as an officer of the American Water Works Association and received that organization's Outstanding Service and Honorary Membership awards. She is a member of the Water Environment Federation, Women Corporate Directors, and the International Women's Forum.
In 2014, the shareholders elected Elisa to serve as an employee-director on the company's Board. She served on the Governance and Corporate Citizenship committee. She left CH2M in December 2016 and is now a Senior Fellow at the U.S. Water Alliance, an independent consultant, and an adjunct instructor at CU-Boulder. She is actively seeking board service opportunities.
Originally from Boston, Elisa has lived in New Orleans since 2002, where she and her partner Jon are immersed in the Crescent City's unique culture. She remains, however, a devoted member of Red Sox Nation.
---
Vaughn Sterling

Born in 1927 in Philadelphia, Pennsylvania, Vaughn Sterling earned his B.S. Degree in Business Administration from the University of Oregon in 1952 and a B.S. Degree in Civil Engineering from Oregon State University (OSU) in 1957. Sometime during those early years, he found time to serve in the U.S. Navy for 5 years, divided into two separate stints.
Vaughn joined CH2M upon graduation from OSU in 1957 as the 38th employee. He recalls that, along with Bill Watters, he was a motivating force in the establishment of the CH2M soils laboratory in the Corvallis office, around the 1958 or 1959 period. He tells of drying a lot of soil samples in his oven at home until the firm could afford to purchase a drying oven for the newly formed laboratory. Early on, Vaughn pursued the discipline work and project types he favored the most: Dams, Roads, Airports, Highways, Soil & Foundations, Outfalls, and Testing Facilities.
During those early years with only 50 or 60 employees in the CVO office, his interest in general Civil Engineering Projects was pivotal in those areas. Vaughn claims that one of his most fun times was when CH2M was selected by the Tampa, Florida, Airport Authority to investigate and redesign a portion of a primary runway that had failed. The results so pleased the client that it hired the firm without competition to design another new Airside, followed by yet another new Airside, resulting in multi million dollar fees. Vaughn continued his career with CH2M HILL with an enhanced reputation as the reigning expert in airport work.
Vaughn retired in 1989 and claimed that he diligently pursued retirement as the most important project on his schedule! Vaughn passed away on May 31, 2012, in Kirkland, Washington. View Vaughn's Obituary
---
Art Storbo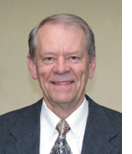 Art Storbo was born in Enumclaw, Washington, in 1942, on the family's dairy farm. Following graduation from Enumclaw High School (1960), Art enlisted in the U.S. Army Reserve where he served on active duty for 6 months before moving to the Air Force Reserve for 2 years.
Art got his first real job as a draftsman with Boeing on the Minuteman Missile program (1961), where he was steered toward a career in civil engineering by the engineers he worked with. After 2 years, he earned enough to begin school at the University of Washington (UW), where he received his B.S. Degree in Civil Engineering (1968). Art started work on his Master's Degree in 1968 when Carl Ryden hired him for the summer with the understanding that he would return to school in the fall. He began work with the firm on June 10; half way through the summer, he knew he had found his niche. After the firm agreed to keep him on, Art told his UW advisor that he would not be returning to school.
Art's career has spanned more than 40 years where he says he has thoroughly enjoyed water and wastewater design, project management, design review, and occasional construction phase assignments. Some of his most memorable projects included Resident Engineer on two large water treatment plants in Trinidad, West Indies (1978-1980); Project Manager for a number of Seattle Water Department pump stations and the Tolt Pipeline (1980s), followed by the 34-mile-long Tacoma pipeline (late 1990s); Design Manager for parts of the Loop Pipeline in Anchorage as well as numerous other water projects around Alaska (to mid-2000s); and designer for parts of Seattle's 180-mgd Cedar Water Treatment Plant, the intake and pump station being among the most unique designs of his career.
Art retired as a flex employee on Friday the 13th of June 2008. He works a little now and then, but with more time available, he continues with favorite hobbies of hiking, genealogy, geology, and astronomy. In 2008, he finished the Pacific Crest Trail in Washington (480 miles) and he and his wife, Sharon, walked all the way across England along Hadrian's Wall. He is writing a family history book and, with Sharon, volunteers at the genealogy help desk at Bellevue Library. Planned 2009 activities included travel in England, canoeing the Missouri River in Montana, and following the Ice Age Floods Trail from Montana to the Pacific. In the longer term, Art hopes to become a docent at Seattle's Museum of Flight, working in the space exploration section. Read More…
---
Kenneth V. Stuart

Born in Geneva, Illinois, in 1930, Ken Stuart attended Oregon State University and went directly to CH2M, serving on the Survey crew until 1954. In 1955, he served in the U. S. Navy until discharged in 1957, whereupon he returned to CH2M, this time as a member of the Geotech Department of the Corvallis office.
Over the years, Ken was assigned to numerous roles including surveyor, draftsman, soils lab technician, and resident engineer. In time, he progressed to project management, primarily for earthwork projects such as the Cottonwood Dam, Salmon Harbor Marina, Port of Coos Bay, and the Embarcadero Marina at Newport, OR.
In 1971, Ken was elected as Key Employee and stockholder. He was promoted to Department Manager of the Civil/Transportation Department in 1980. And, in 1988, he was asked to serve as the Division Manager of the Civil Engineering Discipline at Corvallis, a position being vacated by Bob Adams upon his retirement.
Ken retired in 1993 and filled his days with fishing, golfing, hunting, traveling, and watercolor painting. Ken passed away in Albany, Oregon, in March 2007.
---
Malcolm C. (Mac) Stuart

Born in Geneva, Illinois, in 1929, Mac Stuart completed his education in Illinois. He was employed as an architectural draftsman prior to serving 4 years (1948-1952) in the U.S. Air Force where he served for 4 years as a B-47 jet engine specialist.
Mac joined the ranks of CH2M in 1952 as a draftsman with Employee No. 19. Throughout the 1950s, Mac was mentored by Fred Merryfield and Wayne Phillips in engineering principles. During the 1960s, Mac designed heating, ventilating, and air conditioning (HVAC) systems for architectural clients. In 1969, he was assigned responsibility to interface with architectural clients in Oregon, Washington, and California to provide design of mechanical and HVAC systems for commercial, institutional, and industrial facilities. Major mechanical projects included patient wings; boiler/chiller plant and flood control for Salem Memorial Hospital; the multi building campus of Linn-Benton Community College; snow melting systems at Sun Valley, Idaho; Southern Idaho Community College campus; OSU Oceanography building; and HVAC systems for base housing at Beale Air Force Base in California.
Mac was a member of the American Society of Heating, Refrigeration and Air Conditioning Engineers (1964-74), and later served as the Oregon State President of the American Society of Certified Engineering Technicians (ASCET) (1966-67). In 1971, he was elected as a CH2M HILL Key Employee and stockholder.
Mac left the firm in late 1972 after 20 years of service to become a partner in a mechanical construction company in Salem, Oregon (1972-1988). During that time, he also served as President of the Oregon State Association of Plumbing, Heating and Cooling Contractors (1982-83).
Mac retired in 1988 and currently resides in Salem, Oregon, with his wife Janet. They enjoy fishing, mushrooming, traveling, and much more.
---
Judy (Styles) Clark

Born in Corvallis, Oregon, in 1955, Judy Clark attended Linn Benton Community College where she received an Associate of Science in Business Administration (1991). During her Junior and Senior years of high school, she worked part-time as a secretary at Western View Junior High School.
Judy joined CH2M HILL in 1973 for a 3-month temporary position working as a member of a survey group for an Army Corps of Engineers project. This temporary assignment turned into almost 34 years that allowed her to work with three of the four founding partners. From the surveying assignment, Judy went on to working as a typist in the typing pool that was later to become known as Word Processing. In 1978, she was transferred to the Corporate Personnel group (later known as Human Resources) as a Word Processor in the recruiting group. Judy later became a discipline assistant for several of the HR Managers and Directors. In 1989, she transferred into the Corvallis (CVO) Regional Office and became a Discipline Assistant/Admin Assistant for the CVO Regional Manager and his staff. With one of the firm's reorganizations, this position evolved into Judy becoming the Administrative Assistant for the Design and Construction Operation (DCO). That role continued until another reorganization occurred, at which time she was transferred into the Software Management Group and became an Associate Contracts Administrator.
Judy left CH2M HILL in 2007 to begin a new career as a licensed real estate broker at Keller Williams Realty Mid-Willamette in Corvallis. Judy shares that during her last couple of years at the firm, she realized she missed working with people face to face and making their lives "a little bit better." By getting into real estate, she is able to do that again when she sees the smiles on people when they walk into a home that they have been dreaming about owning. When Judy is not "working," she and her husband, Dave, enjoy their blended family, which consists of four adult "kids" and their partners as well as 4.5 grandbabies. They enjoy a few fishing trips in every year, working in the yard, and as many local family get-togethers as they can. Life is good!
---
Shirley Su
Born in Taipei, Taiwan, Shirley Su attended Tamkang University (Taipei) studying Business Administration/International Trade. She subsequently emigrated to Canada and obtained employment with the Department of Revenue, Ottawa, Ontario. She then crossed the border to the United States and found employment with the American Can Company in Chicago, IL.
In 1972, Shirley joined CH2M HILL as a Junior Accountant, working with the firm's accounting section in CVO. Between 1972 and 1975, she filled various accounting roles, particularly on the Project Cost System, which was constantly under revision during that period. Her talents as an accountant led to her appointment to a Corporate Finance Analysis role, as well as the manager of the firmwide Workload Projections.
From 1979 to 1983, Shirley served as an Internal Auditor, working primarily with DCAA Auditors. In 1983, Shirley moved to Herndon, VA, to assume a major management role in project delivery and procurement for the huge USEPA Superfund Project. From 1993 to 1998, Shirley served as an important contributor on the USAID Environmental Policy and Technology Project in Washington, D.C. From 1999 through 2001, Shirley served as the Contract Manager for the D.C. area, with particular focus on federal contract compliance and pricing for USAID, and later for FEMA, USACE Middle East District, and others.
Shirley is yet another example of the small cadre of tireless workers who filled the niches and patched the holes created by CH2M HILL's rapid rise to prominence during the eventful years beginning with the early 1970s. A talented and hard working employee, Shirley Su did much to firm up the Accounting and Administrative foundation, which permitted the firm to move forward more smoothly, with a minimal Administrative and Accounting burden.
---
L. Gene Suhr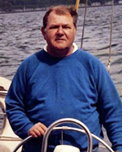 Born in Belmont, Wisconsin, in 1934, Gene Suhr attended the University of Kansas where he obtained a B.S. Degree in Civil Engineering and a B.S Degree in Environmental Engineering in 1956, graduating cum laude. He later obtained an M.S. Degree in Environmental Engineering from Harvard University in 1960. He was elected to both Sigma Tau and Tau Beta Pi honor societies. After graduation, he served in the U.S. Army Corps of Engineers. He was honorably discharged as a 2nd Lt. in 1959, after which he was employed by Peter Kiewit & Sons Engineering as a Construction Manager, then as a District Engineer for the Kansas State Board of Health in their Engineering Division.
Gene joined CH2M in 1963 as a Project Manager and played a dominant role in the development of the firm from the beginning. Gene served on the Board of Directors from 1973 to 1993. He was made a Vice President in 1980 and subsequently named a Senior Vice President, a title held until his retirement in 1996. He was named Discipline Director of the Water and Wastewater Discipline in 1980, a position he held until 1992.
In his role as a Senior Engineer, Gene served either as Project Manager or in a Senior Management role in the South Lake Tahoe Wastewater Reclamation Plant in 1973, the Upper Occoquan Sewer Authority (UOSA) between 1975 and 1994, and contributed heavily in the management of major projects in Alexandria, Egypt, and Seattle West Point. He also served in a management role in major projects in Chicago, Madison, Louisville, Milwaukee, Lake Oswego and Portland (OR), Shanghai (China), Riyadh (Saudi Arabia), Los Angeles, and Las Vegas. In addition, Gene opened offices and served as Office Manager for regional offices in Orange County, California, and Reston, Virginia.
Gene retired in 1996 but the family connection to CH2M HILL continues. Gene believes he is the only alum who can point to four generations of service. These have, at various times, included his father, Leonard; his son, Steve (and Steve's wife Kim); and their daughter Stacey. Read More…
Gene was recently honored at the 2011 Alumni Retreat held in San Diego. Gene was unable to attend, but the attendees were treated to a video interview of Gene where he recalled his career with CH2M HILL. The evening ended with a special presentation (PDF) honoring him and his career. A photo book of the presentation was prepared and signed by several of the attendees and delivered to Gene.
Gene passed away on January 27, 2013, at the age of 79. He will be fondly remembered by his colleagues and family.
---
Einar (Sy) Syvertsen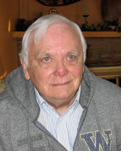 Born in Dubuque, Iowa, in 1930, Sy Syvertsen attended Franklin College in Indiana where he received a B.A. Degree cum laude in Humanities (1957) and the University of Washington, receiving an M.A. Degree in Urban and Regional Planning (1963). Sy's academic honors included Alpha, Scholastic Honorary; Phi Alpha Theta, History; Phi Sigma Tau, Philosophy; and the Sears Foundation Fellowship, Urban Planning.
Sy's professional experience included service with the Zoning Administration, Seattle (1958 1960); Director of Planning, Snohomish County, Washington (1963-1966); Director of Planning, Puget Sound Governmental Conference (Seattle, Tacoma, Bremerton, and Everett) (1966-1969); and as the Executive Director, Puget Sound Governmental Conference (1969 1970).
Sy joined CH2M in 1970 as Director of Environmental Planning. Major projects included the Community Involvement Program, Coeur d'Alene, Idaho, I 90 Project; Denver Foothills Water Treatment Plant, Environmental Impact Statement; St. Louis, Regional Water Control Plan; and Milwaukee, Lake Michigan Environmental Impact Statement. Sy was also a Full Member of the American Institute of Planners, serving as President of the Pacific Northwest Chapter.
After Sy retired from CH2M HILL in 1983, he remained active in several ventures including acting as a Consultant to the National Community Development Services fund-raising program in Cleveland (1984-1988); helping organize the fund drive for New Orleans to host the 1988 Republican Convention; and acting as Vice President, Research and Development, Center for Economic Growth, Albany, New York (1988-1997).
In 1997, Sy retired to Eagle River, Wisconsin, where he continued to be active serving as a member of the Design Committee for their new $25-million Northland Pines High School, which won a Gold-Certified LEED™ (Leadership in Energy and Environmental Design) award. This was first high school in the nation to receive a Gold Award (2007). He is also Past President of the Easy Eagles (2006), a 140-member group of retired men in the Eagle River area, served as their Program Chairman and publishes the quarterly newsletter. Sy was also a Board Member of the Eagle River Revitalization Program, whose mission is to build upon Eagle River's tradition as a vital and attractive destination, improve the business environment and enhance the quality of life. Sy looked forward to "remaining above ground so Linda and I can continue to enjoy northern Wisconsin and this wonderful community."
Sy passed on March 14, 2016.
---