Gordon Ormsby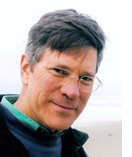 Gordon Ormsby was born and raised in Martinsburg, Pennsylvania. In 1964, he and Marion Gregor started dating as seniors at Central High School. In 1968, they married and graduated from Penn State.
Gordon earned a B.S. Degree in Electrical Engineering. In 1969, he worked on the solar array for the Sky Lab project with Martin Marietta in Denver. In 1971, Gordon and Marion moved back to Pennsylvania where Gordon was the first engineer at two Pennsylvania rural electric cooperatives. In 1978, the family moved to Corvallis where Gordon took a job as a power transmission line design consultant with CH2M HILL. He built a strong project design resume with dozens of successful projects all over the country, eventually becoming the Electric Utilities Department Manager.
In 1996, he and a financial partner, Paul Hazel, led a group of eight engineers and technicians out of the firm to start a new power utilities consulting company, TriAxis Engineering, Inc., in Corvallis. By the time he retired in 2013, TriAxis had grown to a staff of about 25 with additional offices in Vancouver, Washington; and Albuquerque, New Mexico. TriAxis designs substations, transmission lines, and distribution lines for northwest public utilities and for many U.S. developers in both wind and solar generation. Gordon remained proud of the TriAxis staff.
To prepare for an active retirement, Marion and Gordon moved to a worn-out old Kiger Island farmstead on 3¼ acres south of Corvallis in 2005. They remodeled the house and repaired the grounds. Gordon was happy to have park-like Douglas fir woods, a varied orchard, a pasture, and a vegetable garden of deep sandy loam soil. He lived as a kind, quiet Secular Humanist who valued science and logic. In many ways, he was a Renaissance man.
About 1 year after diagnosis, Gordon died of glioblastoma, an incurable brain-originated cancer, on February 29, 2016, at home in Corvallis. He was 69.
---
Robert E. Pailthorp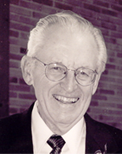 Born in Bertha, MN, in 1931, Bob Pailthorp attended Oregon State University, graduating with a B.S. Degree in Civil Engineering in 1955 and an M.S. Degree in Environmental Engineering in 1957. He was employed by ODOT (Oregon Department of Transportation) during his early years and as an operator at the Corvallis Sewage Treatment Plant before joining CH2M in June 1957 as a Sanitary Engineer. Letters supporting his employment agreement still survive. Bob served as the Resident Engineer on several major projects and designed, built, and operated trickling filter pilot plants in Eugene and Salem, Oregon. In the early 1960s, he began working on a potato waste treatment plant in Idaho.
Continuing work for industrial clients led to the creation of the Industrial Process Group ( Disc. 73) in 1969. Bob moved to Denver in 1978 to assume the Regional Manager role of the DEN office. He became the Central District Manager in 1984. Bob served two terms on the CH2M HILL Board of Directors–one, while he was still working in the CVO office and again during his term in DEN. During his tenure, Bob was a strong supporter of the original IOTECH business venture.
Bob took an early retirement in April 1987 to pursue personal adventures. Currently, he serves as a volunteer worker for the City of Depoe Bay. Among other activities, Bob collects, processes, and ships used books to the Cook Islands Library and Museum; and he enjoys a woodworking hobby.
---
C. J. (Gus) Pantazi

Born on February 16, 1921, in the small town of Johnstown, New York, Gus Pantazi was the elder son of a family of six. He graduated from high school with the class of 1938 and was awarded a 4-year scholarship at New York University. However, with two siblings already in college and the national economic situation at the time, the family income could not support another non income-producing family member. Instead, he worked as a bookkeeper and teller at the local bank.
Gus enlisted in the U.S. Army in February 1942 and served for 4 1/2 years, discharged as a sergeant in January 1946. He moved to Los Angeles in July 1946 where he worked at the Bank of America, rising to the position of operations officer in the newly opened branch in Canoga Park, California. Gus married in 1949, divorced in 1966, and moved to Portland, Oregon, in 1968.
Gus joined CH2M HILL in 1972 as the Regional Administrative Manager (RAM) to fill a vacancy in Les Wierson's office in Portland. During his tenure in PDX, Gus traveled to Saudi Arabia, and Dammam and Cairo, Egypt, where he served as the first District Administrative Manager (DAM) for the newly minted CH2M HILL International, Inc.
Gus retired at age 65 in 1986 but continued to consult for the firm on a near full time basis for an additional 2 years, and sporadically for a few years following. As a retiree, Gus found that his workload did not decrease—in fact he found himself heavily involved in many projects that had been placed on hold for a long, long time including building electronic projects, fishing, and reading. In addition, he was able to start work on the Alumni History of CH2M HILL, where he devoted nearly 15 years of his life.
Gus passed away on April 4, 2010, at the age of 89. Until his death, Gus continued to be a tireless worker on the Alumni History. The history now contains many of his contributions. Given that Gus was the original "creator" of the history, his continued involvement comes as no surprise. Readers may find a short description of how this all began in the Reflections section or by clicking on Birth of a Notion.
PDX Farewell to Gus
---
M. Dean Parsons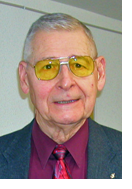 Born in Crabtree, Oregon, in 1933, Dean attended the University of Washington where he received his B.S. Degree in Civil Engineering (1957), and the University of Southern California where he earned his M.S. Degree in Civil Engineering (1970).
At the University of Washington, Dean was an outstanding athlete lettering in football, track, and basketball including serving as Captain of the basketball team. Other honors included All Pacific Coast Basketball (1955); University of Washington, Sports Hall of Fame (1980) and University of Washington School of Civil Engineering, Most Outstanding Intercollegiate Athlete in the Last 100 years (1898-1998); and the University of Washington Fir Tree in recognition of leadership and service to the University (1955).
After college, Dean worked for Misco West Coast as a Field Engineer and Jeske Brothers as a Construction Engineer (1957-1959).
Dean joined the firm in 1959 in the Corvallis office, where he served as a Project Engineer and Manager on several water and wastewater projects for communities throughout Oregon. Dean left the firm in 1967 to pursue other interests, including his Master's Degree, before returning in 1974 to again serve as a Project Manager and Manager of Recruiting and Staff Manager for the next 19 years.
Dean was active in professional societies including the Professional Engineers of Oregon (PEO) and the National Society of Professional Engineers (NSPE), where he held several major offices at the chapter, state, and national level. He was named the Engineer of the Year (1989) by the Mid-Willamette Valley chapter and State Engineer of the Year (1990-1991) of PEO. Other society activities include the American Academy of Environmental Engineers, Diplomat; American Society of Civil Engineers (ASCE), Committee on Curricula; American Consulting Engineers Council (ACEC); Oregon Consulting Engineering Council (OCEC); and the American Society for Engineering Education (ASEE), Civil Engineering Division.

Dean's professional service outside CH2M HILL included work with the Utah Construction & Mining Company; Engineering Science, Inc.; James M. Montgomery Engineers, Inc.; the City of Salem; the Director of Public Works for the City of Hoquiam, Washington; and the Director of Public Works for the City of Raymond, WA.
Dean died on March 2, 2020.
---
Joseph E. (Joe) Patten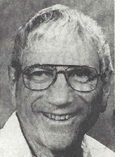 Born in Santa Cruz, California, in 1922, Joe Patten attended San Jose State University (1940-42, 1946) and Santa Clara University where he obtained a B.S. Degree in Civil Engineering. Joe interrupted his education to enlist in the Army Air Corps in the fall of 1942.
After graduation in 1948, Joe went to work for the U.S. Bureau of Reclamation (USBR). In 1958, Joe joined Clair A. Hill & Associates (CAH&A) to start a water resources group. His first assignment was to guide the Stumpy Meadows Project (a 165-foot dam) through the planning and processing of the loan application through Reclamation, the Commissioner and Secretary's offices, then through the congressional authorization and appropriation committees. This was one of the first projects under the Small Reclamation Project Act (SRPA) loan program.
At the merger with CH2M (1971), Joe was appointed Discipline Director for Water Resources under Holly Cornell. One of the major activities for the Water Resources group was all the work done under the Bureau's SRPA Loan program. The first, Stumpy Meadows Dam, was a $5 million project in 1960. The last that he was involved in during the mid 1980s was the $72 million Yakima-Tieton Irrigation District rehabilitation of the original USBR project.
Joe's participation in professional societies and major offices held at the chapter, state, and national levels includes President of the California Water Resources Association (1968-1969); and Co-Chairman, Small Project Committee with the National Water Resources Association for several years where he worked with the USBR and congressional committees relating to amendments to legislation.
After Joe retired in 1983, he took up golf again after a 40-year layoff. He played with some of the retirees that he hired many years ago and shared that it is fun to play with Harlan Moyer for it's finally something he can outdo him in. Joe summarizes his career by saying, "Working with CAH&A and CH2M HILL was a great experience and I enjoyed the association with a lot of great people that I considered family."
Joe passed away January 30, 2016 Read More…
---
Tom Peters

Born in Sac City, Iowa, in 1951, Tom Peters attended the University of California, Santa Barbara, where he graduated with Honors with a Double Major B.A. Degree in Environmental Studies and Sociology in 1973. While in college, Tom worked for the Turner Construction Company (1969-1973).
Tom joined CH2M HILL in 1973 in the Portland, Oregon, office where he managed multi-disciplinary environmental impact analyses for major public infrastructure projects including solid waste facilities, highways, water resource and supply projects, and industrial development in the Pacific Northwest, California, and the southeast. He specialized in industrial facility siting for major industries in California, Washington, Oregon, North Carolina, and South Carolina.
Significant project work included serving as Program Director, Navajo-Hopi Indian Relocation Commission relocation planning project (1983-1985) where he assisted the Relocation Commission in developing comprehensive land use plans for relocation efforts in Arizona and New Mexico. Tom went on to serve the firm in several significant project and administrative roles including the Northwest Environmental Sciences and Planning District Discipline Director (DDD) (1986-1991); Division Manager for Southern California office (1991-1994) where he also managed large solid waste management and environmental projects; and Vice President and Senior Project Manager responsible for development and execution of large, multidisciplinary environmental impact analyses and watershed management projects in Southern California (1995-1996). Tom also served as Vice President and Area Office Manager (1997-2003) for the 240 person Southern California office responsible for cross business group business development, senior client service manager for City of Los Angeles public agencies, and Senior Project Manager for solid waste and recycled water projects. Also, he was Senior Vice President and Southwest Regional Manager (2003-2007).
Tom was active in the American Planning Association and the American Institute of Certified Planners. Tom retired in 2007 and currently enjoys a wide range of interests including travels to Micronesia; Indonesia; Central and South America; and Omaha Beach, Normandy, where his father landed on D Day + 1.
---
Ralph R. Peterson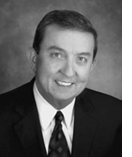 Ralph Peterson was born in Hayti, Missouri. He earned his B.S. Degree in Civil Engineering at Oregon State University, M.S. Degree in Environmental Engineering at Stanford University, Executive MBA Degree at Harvard University, and was awarded an honorary Doctorate of Engineering from the Colorado School of Mines. Ralph worked as an Engineering Aide and Surveyor for several local firms in Boise prior to graduation and for various construction companies as summer jobs.
Ralph joined CH2M in November 1965 as a surveyor, working on a part time schedule while pursuing studies at OSU. He performed duties with survey crews; as an Electrical Technician (under Burke Hayes); as a draftsman; and when things got slow, filed drawings in the print room. In 1969, Ralph was hired as a full time Project Engineer in the Water/Wastewater Discipline.
In 1972, Ralph became a full-fledged Project Manager in the Industrial Wastewater Group. In 1975, he was elevated to Department Manager of the Industrial Processes Department and, in 1977; he became the Discipline Director of the Industrial Processes Discipline.
In 1985, Ralph moved to Reston, Virginia, to assume the role of Program Manager of the Superfund Program. In 1988, he moved to Denver to become the Technology Director, nominally recognized as the head of the entire Discipline Organization. In 1991, Ralph was named President and CEO of the CH2M HILL family of companies, a position he held until his death in 2009.
Editor's note: From the time Ralph assumed the mantle of CEO, he instilled a new era of vitality and change in CH2M HILL, heralding its now world renowned recognition as the premier company in its field. The operation of the Company was drastically changed without losing the historic and priceless human values first instilled by the founders. He can be credited with taking a company already brought to the threshold of success by previous leaders, and leading it into new and exciting areas, forging new recognition of leadership and quality in those areas. View Bud Ahearn's Eulogy for Ralph
---
Lawrence F. "Larry" Pinson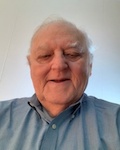 Born in September 1934 in Hart County, Georgia, Larry Pinson attended the University of Georgia in Athens where he earned a Bachelor of Business Administration, magna cum laude in 1958 and an MBA in 1960. While pursuing and following his studies, Larry served as an instructor and research associate for the College of Business.
He went on to Michigan State University in East Lansing, where he earned his Master of Arts in Economics and pursued further doctoral studies in economics. While enrolled at Michigan State, he was a research assistant and Editor of the Michigan Statistical Abstract for the College of Business.
Upon returning to the University of Georgia in 1970, he was Assistant Professor of Economics, Editor of the Georgia Statistical Abstract, and helped build the Georgia Econometric Model.
Larry joined the firm in 1974 in the Seattle office as a Senior Economist. His first major assignment was to serve as a scribe for the monthly meeting proceedings of the Bonneville Power Administration's Direct Service Industrial Customers, Portland, Oregon.
He was Project Manager for a major project for Intalco Aluminum, in Ferndale, WA. He did a survey and analysis of the international petroleum coke industry. Intalco submitted the report to the U.S. Commission on Tariffs and Trade in its appeal for reduction of U.S. tariffs on Canadian petroleum coke. The research helped reduce U.S. tariffs from near 53 percent to 11 percent.
Larry also worked with Hal Mozer as Project Co-Manager on a study of the national electric power grid system, reviewing its economic, regulatory, and engineering aspects. The report was submitted to Senator Lee Metcalf (D/MT), Senate Committee on Energy & Natural Resources.
In 1977, Larry transferred to the Atlanta office where he served as the Eastern District Discipline Director for Economics & Financial Services. In this role, he was responsible for the marketing of professional services, quality assurance of economic and financial projects, and staffing of the discipline.
During his career, Larry was also an active member in the American Economic Association, Southern Economics Association, and the National Association of Business Economists.
Larry retired from the firm in February 1991 but remained active in the profession serving as a consultant for several engineering and industrial firms. In 1994, he formed his own firm, Pinson Consulting, LLP, that remained active primarily in municipal management projects until 2011.
During a busy career, Larry found time to enjoy many activities, some of which he is involved with today. A sampling includes House Manager, Spivey Hall, Clayton State University, Morrow, GA 2000 – 2011; Volunteer of the Year, The Atlanta Opera: 1997, 2002, 2008, 2015; Adult Choir, bass, St. Luke's Episcopal Church, Atlanta, 1997 – present; and Member, Senior University of Greater Atlanta (SUGA), 2009 – present, during which he has been an instructor in both economics and opera. He is currently President of SUGA.
---
Frank Pita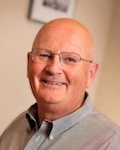 Born in Newark, New Jersey in 1947, Frank Pita attended State University of New York at Cortland where he earned his B.S. Degree in Geology. Following graduation, he joined the Texaco Oil Company as a project geologist. In 1971, he returned to school at the University of Tulsa in Tulsa, Oklahoma, earning a M.S. Degree in Earth Science. He then went on to Oregon State University (OSU) for an additional M.S. Degree in Geotechnical Engineering in 1974.
Thanks to a chance meeting with Ed Worth in a bar, Frank joined the firm in the Corvallis office as a full-time summer and part-time employee while attending OSU as a graduate student. Following graduation, Ed wanted Frank in the Seattle office.
Frank fondly remembers his time in Seattle where he worked with Dick Foster and Dale King on several civil, geotechnical, and earthwork projects throughout Washington and Alaska. Some notable projects include Terminal 46 at the Port of Seattle; the La Push, WA, wastewater treatment plant sitework; and the Cedar Street Soldier Pile wall in Port Angeles. Because of his time in Port Angeles, he became the City's go-to geotechnical engineer for the remainder of his career.
On May 18, 1980, Mount St. Helens erupted. A couple of days later, the extent of damage to eastern Washington began to unfold. For Frank, it would mean helping the Yakima Tieton Irrigation District repair its feeder canal. He, Dick Haapala, and Brad Erickson had 3 weeks to get the water running again or 26,000 acres of fruit would be damaged or lost. After finalizing the final design calcs over a Chinese dinner and fast-tracking equipment procurement and construction contracts, the work was completed in 18 days. Three days ahead of the deadline, water was running. Frank published and presented the attached paper of the repair at an American Society of Civil Engineers (ASCE) conference.
Frank left the firm to join RZA Inc. in 1983 as a Vice President. Then in 1986, he moved to Shannon & Wilson as a Vice President. In 1994, he started Milbor Pita & Associates as President. 'Milbor' was acquired by Jacobs Associates in 2007 where Frank stayed on as a Principal. In 2016, Frank became an independent part-time consultant as Frank W. Pita Consulting where he currently helps contractors with shoring and dewatering designs.
Over his 49-year career, Frank holds several Professional Engineer & Geology licenses throughout the U.S. He has also been very active in the professional societies including serving as an officer. Starting when he was at the firm, he has also written, published, and presented some 26 technical papers.
When Frank is not busy serving clients, he and his wife of 50 years, Jeanne, are still getting in 50+ days of skiing in the winter months and golfing in the summer. He also travels extensively around the world a couple times a year. He shares that he still enjoys the part-time engineering because it works his brain and allows him to get out of the house and see some old friends. He plans to continue as long as he can. "Take care all."
Pipelines in Adverse Environments (PDF)
Emergency Canal Repair Saves Crops (PDF)
---
Jim Poirot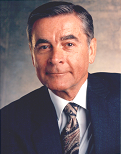 Born in Douglas, Wyoming, in 1931, Jim Poirot attended Oregon State University where he received his B.S. Degree in Civil Engineering (1953) while working for six construction companies. Jim started work at Cornell, Howland, Hayes & Merryfield in August 1953 after Prof. Merryfield cornered him after a lab class and "directed" him to make an appointment to see Jim Howland.
Jim's initial assignment was with Burke Hayes calculating (using a slide rule) power production for alternative reservoir levels behind a proposed Cougar Dam in the Cascades for Eugene Water and Electric. This assignment was interrupted by a call to active duty near the end of the Korean War in November 1953. Upon completing military duty, Jim returned to CH2M in December 1955 and worked for Jim Howland and Holly Cornell on water, sewer, and port projects. His most valuable experiences were the water and waste disposal projects at Toledo, Oregon, for the first Georgia Pacific pulp and paper mill.
In 1960, Holly Cornell started the Seattle office and asked Jim to join him. The workload expanded quickly with numerous office expansions. Jim's most challenging project was managing the 90-day design of the new town of Valdez, Alaska, immediately after the Good Friday 1964, 9.2 earthquake that destroyed the town and much of south-central Alaska.
Over the following 28 years, Jim provided significant leadership in the development of the firm we know today while serving as Seattle Regional Manager (1970), Northwest District Manager (1975), President of CH2M HILL Canada, Ltd. (1977), Southwest District Manager (1978), and Eastern District Manager (1980). In 1983, Jim became Chairman of the Board for the next 10 years with the emphasis on being "Mr. Outside" as established by a board task committee. During the transitioning of International operations from single project international offices to permanent offices with local staffs, Jim became President of CH2M HILL International for about a year until the new organization was in place.
Throughout his career, Jim was very active in professional and community service organizations holding major offices at various levels.
Jim retired in 1995 and continued for 7 more years serving in professional organizations. Jim passed away on August 4, 2011. Read More…  View Jim's Obituary (PDF)
---
Bette F. Primrose
Graduated from Hills Business University, Oklahoma City, Oklahoma. Initial business experience in office management with Boyle Engineering and Gelonek/Houston. Joined Clair A. Hill & Associates in 1967 as Typing Supervisor. Was a principal contributor to the automation and standardization of Office Systems throughout the CH2M HILL organization. Also participated in the standardization of the Library Systems in all of the Regional Offices. Led the installation of the first Communicating Typewriter System in the country. Named Word Processing Exec. of the year in 1977 based on the innovative CH2M HILL system. Retired in 1982 and currently operates her own business in Redding, California.
---
Bob Pruitt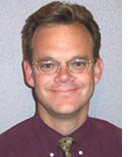 In January 1986, Bob Pruitt began his career at CH2M HILL as a well-prepared young engineer with B.S. and M.S. Degrees in civil engineering from Oklahoma State University.
With his strong leadership, ability to work with a diverse client base, talent for mentoring staff at all levels, and strong knowledge of water systems engineering, Bob has been called on often to help CH2M HILL grow its water business across the country. As a result, he has relocated for the firm several times and obtained his professional engineer (P.E.) registration from multiple states including Tennessee, Oklahoma, Colorado, Utah, California, and Illinois.
Bob's career exemplified one of ongoing personal and professional growth with ever-increasing responsibility. With more than 20 years of experience in stormwater projects, he is a recognized expert among colleagues and in the industry. As a designer, project engineer, Global Water Market manager, and program manager, his contributions are well noted and appreciated by his peers.
Bob began his CH2M HILL career in the Tulsa Office where he was engaged in water master planning projects for Norman and Oklahoma City, and a water distribution system for Claremore. He transferred to Denver in the mid-1990s where he led the Denver Urban Drainage and Flood Control District's Storm Water National Pollutant Discharge Elimination System (NPDES) Project and Water and Wastewater Master Plan Updates for the City of Loveland (Colorado). From Denver, he transferred to the Salt Lake City Office to enhance the firm's water leadership in Utah and where he managed the West Jordan 7800 South Storm Drain, and was key to the firm's winning the Little Cottonwood Water Treatment Plant upgrade design and the Point of the Mountain Aqueduct for the Metropolitan Water District of Salt Lake and Sandy. He also helped land the Park City Capital Improvement Planning, and the Olmsted Flowline Replacement/Rehabilitation for the Central Utah Water Conservancy District.
From Salt Lake City, Bob moved to San Diego to manage the definition of a water infrastructure capital program that covers eight service regions for a private water company in Southern California. He also completed a successful assignment as the Construction Management Project Manager for the Alvarado Water Treatment Plant Expansion Project in San Diego, which entailed the expansion of the city's largest treatment plant as well as major reservoir capacity enhancements.
Finally, Bob moved on to Chicago where he managed the Capital Improvements Program for the Chicago Department of Water Management.
"From Tulsa to Denver to Salt Lake to San Diego and then to Chicago, wherever his home office has been, Bob provided leadership, value, and friendship to our clients and staff. He has represented what it means to be a CH2M HILL employee by embodying the culture and values underscored in the Little Yellow Book," stated Greg McIntyre/DEN, Global Water Market president.
Bob passed away on August 20, 2014.
---