Dann Madden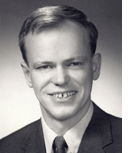 Dann Madden was born in Astoria, Oregon, in 1932. He attended Oregon State University, where he received a B.S. Degree in Civil Engineering (1959). Following graduation, he participated in the construction management of a pulp and paper mill in Washington prior to joining the Port of Grays Harbor as a Port Engineer (1960).
Dann joined CH2M in 1968 in the Portland, OR, office as the Manager of Water and Wastewater Engineering Division where he participated in the study, design, and management of several public works projects. Later, as its Regional Manager, he was responsible for the firm's operations in northern Oregon, southwestern Washington, Hawaii, and the Pacific territories. Significant projects included a $22 million sewerage project for Clackamas County (Oregon) Service District One; a major Section 208 areawide waste treatment management plan for METRO (formerly Columbia region Association of Governments), Portland; and a management study of the County of Maui's Sewer Division organization and operations. Dann also managed the design of a $35 million tunneled sewer for the Milwaukee Metropolitan Sewerage Districts' Water Pollution Abatement Program.
Dann was also active in professional societies, holding major positions at local and state levels including President, Oregon Section of the American Society of Civil Engineers (ASCE), and committee chairman for the Pacific Northwest Water Pollution Control Association (PNWPCA). He was a member of the American Water Works Association (AWWA) and the Consulting Engineers Council of Oregon (CECO). Dann held professional engineer registrations in Oregon, Washington, Hawaii, Wisconsin, and Guam and traveled to many colleges and universities in the U.S. for the Accreditation Board for Engineering and Technology (ABET) to help improve the quality of engineering courses and programs.
In 1987, Dann chose to go to Egypt for 2 years to serve as the Program Director for a major USAID-sponsored wastewater project for Alexandria. When he returned to Portland, he was assigned to the Los Angeles Program Management Office. He later returned to Portland and retired in 1991. Dann passed away in 1998. Read More…
---
Don Marske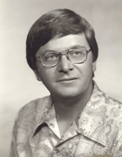 Don Marske was born in Beloit, WI, in 1942. Don attended the University of Wisconsin at Madison, obtaining his B.S. Degree in Civil Engineering and an M.S. Degree in Sanitary Engineering in 1967. He joined CH2M immediately following college as a Project Engineer.
He served as Project Manager on several water and wastewater projects in the Corvallis, OR; Milwaukee, WI; Maui and Honolulu, HI; Santa Ana, CA; and Santa Rosa, CA, offices. Significant projects included the Willow Lake STP expansion (1970) for Salem, OR; an Advanced Wastewater Treatment Facility Plan (1975) for the Madison Metropolitan Sewerage District; and an Advance Planning Report (1992) for the City of Los Angeles. Don served as the Chief Engineer for the Milwaukee Regional Office during the Program Management Office years (1975 to 1980), Pacific Islands Office Manager (1980 to 1988), and Marketing Director for the firm's Design and Construction Organization (2000 to 2004). His last assignment was as a Senior Project Manager in the Santa Rosa, CA, office.
He retired in 2007 and remains busy serving Paint Your Heart Out in Anaheim, CA; being entertained by grandchildren; and traveling as much as the budget will allow.
---
Ralph Martin

Ralph Martin was born in Eugene, Oregon, in 1921. His father was a sawmill manager and his mother a professor of Latin, Greek, and English. Supporting himself by working in a steel mill, he attended Willamette University and then Oregon State University, where earned a B.S. Degree in Mechanical Engineering and was a member of Alpha Sigma Phi fraternity.
After college, Ralph served as a submarine officer in the U.S. Navy during World War II; after the war, he taught at the Naval Academy in Annapolis. Leaving the Navy, Ralph worked for the Westinghouse Corporation in Fort Wayne, Indiana. From there, he returned to his hometown and went to work for the Eugene Water and Electric Board, where he ultimately rose to the position of Chief Engineer. Upon retirement from EWEB in 1962, Ralph accepted an invitation from Fred Merryfield, his ex-professor at Oregon State University, and joined CH2M in Corvallis.
With CH2M HILL, Ralph served as a senior mechanical engineer on many domestic and foreign public-works projects, primarily water and wastewater. Because of his thermodynamics and heat transfer expertise, he also served many forest products companies in the Northwest. Notable among his many innovations was his Martin Money Machine, which allowed particle board manufacturers to rid themselves of an air-pollution problem by collecting and burning sander dust. The additional steam energy thus produced was used in the plywood drying process and reduced energy costs 50 to 80 percent.
Ralph retired from CH2M HILL in 1985. In retirement, he enjoyed fishing, playing bridge, following and investing in the stock market, and spending time with friends.
Ralph passed away February 9, 2009. He was predeceased by his first wife of 36 years, Julie, and is survived by his stepdaughter, Carolyn. He is also survived by his devoted second wife of 26 years, Janie.
Read More…
---
DG Skip Martin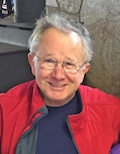 Born in 1950 in Benton Harbor, Michigan, Skip Martin attended California State University in Chico, where in 1976 he earned his B.S. Degree in Civil Engineering. He then moved to Logan, Utah, where he attended Utah State University earning his M.S. Degree in Hydraulics in 1977. Following graduation, Skip moved to Corvallis, Oregon.
Skip joined the firm in 1977 in the Corvallis office where he supported water and wastewater projects. His technical skills include GIS applications, hydraulic modeling of water distribution systems, wastewater collection systems, conveyance analysis of water and wastewater treatment plants, and surge analysis of pump stations and pipelines. Given this experience, Skip was named a Principal Technologist in Conveyance.
With increasing responsibility, his first international assignment was a 1-year assignment in Amman, Jordan, in 1988 supporting the U.S. Agency for International Development (USAID). USAID then invited him to Cairo, Egypt, and Alexandria, Egypt, on a series of projects totaling 6 years. His family lived with him in Cairo, and his daughter graduated from the American University in Cairo with her high school graduation ceremony at the Pyramids.
Leaving Egypt in 1998, Skip and his family were reassigned for 2 years setting up project modeling teams for sizing water system upgrades for "Infrastructure for Aqueducts" projects in Puerto Rico. Following those projects, the firm began supporting the Iraq and Afghanistan war efforts managing water and wastewater treatment along with well drilling at the Forward Operating Bases in Afghanistan. As a result, beginning in 2005, Skip was assigned 4 out of 6 years managing water projects in the Iraq and Afghanistan war zones.
Thus, Skip became adept at building teams in difficult situations, war zones no less; and together his teams would solve complex problems. He was skilled at training qualified Jordanian, Egyptian, Iraqi, and 3rd Country national co-workers to manage their projects.
Skip developed a diverse background with the oil industry, water/wastewater utilities, USAID, U.S. Department of Defense, and U.S. State Department working on CH2M HILL projects. In 2011, his last project with the firm was a 2year project in Anchorage, Alaska, working on British Petroleum (BP) North Slope and Prudhoe Bay projects.
In 2013, Skip left the firm to join NANA Worley/Parsons where he served as a Senior Project Manager for NANA's support of BP projects from Anchorage. Projects included pipelines, valves, pigging modules, well pad expansions, and facility siting projects. He left NANA in May 2016 and returned to the family home in Corvallis where he was unemployed for the first time since 1977.
As his last engineering job, Skip joined the City of Bend, Oregon, in October 2016, serving as their Principal Engineer on the Septic to Sewer projects and developing a strategy for updating the City's Water System Master Plan.
Skip retired in July 2019 and has since moved back to Corvallis. After a full career, he shares that he truly appreciated the repeated opportunities to do new projects and travel the world. He was never pigeon-holed and is thankful for the grand adventures. He now looks forward to putting his grandkids on some stand-up paddle boards, setting up his 40year-old Airstream trailer on their favorite wind surfing location in southern Oregon, and perfecting his gybe.
---
John Martinsen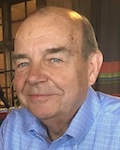 John Martinsen was born in New York City in 1943. He spent his childhood in New York City prior to moving to Washington where he received his B.S. Degree in Civil Engineering from Walla Walla College, Washington and his Master's Degree in Environmental Engineering from Washington State University in Pullman, Washington. In 1967, he married the love of his life, Linda, in Puyallup, Washington; and they moved to the Chicago area where they lived for 10 years and had three children.
In 1977, they moved to Corvallis where John joined the firm serving as an environmental engineer in the industrial wastewater discipline for about 15 years, spanning the late 1970s to the early 1990s. During the last year-plus of his tenure, he served as Department Manager for the Corvallis Industrial Wastewater Department.
About 1995, Don changed careers to become a financial advisor/manager with Wells Fargo until his retirement this year. He counseled several of his colleagues from the Corvallis office.
John had a passion for community service, volunteering in many areas. He also had a love for the outdoors, rafting, skiing, running, golf, hiking, mountain climbing, and reading. Always an adventurous spirit, John had been planning to ride the zip line at Mt. Bachelor for his 77th birthday this year.
John was well known for his humor, generous and kind spirit, and excellent memory. He was a great listener and always made others feel good about themselves.
On June 4, 2020, John, 76, died from cancer at home in Corvallis, surrounded by his loving family.
---
Craig W. Massie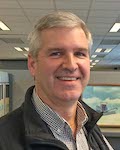 Craig Massie was born in Salem, OR, on May 15, 1964. After living for the first 5 years of his life in Salem, then Minneapolis, MN, his family moved to Spokane, WA, where he attended grade, middle, and high schools, graduating from Mead High School in 1982.
Craig was the third generation in his family to attend Washington State University (WSU) at Pullman, graduating cum laude in 1986 with a Bachelor of Science Degree in Mechanical Engineering. Craig was a member of the Phi Kappa Phi and Tau Beta Pi academic honor societies. In 1990 and 1991, Craig also attended Oregon State University part-time taking some engineering and nonengineering graduate coursework.
Craig's college years included six summers and school breaks as a farm hand on Feryn Ranch, a 1,200-acre diversified crop dryland farming operation near Spokane. Work included all aspects of farming operation and maintenance (including retrofitting a John Deere 95H combine with a Chevy V8 in place of the Deere 6-cylinder engine!). Between his junior and senior years at WSU, Craig had a 3-month internship with Sohio Alaska Petroleum Company in Anchorage, AK. Work included evaluation of energy recovery at Sohio's Prudhoe Bay oilfield operation.
In July 1986, Craig began work in the Corvallis office in the mechanical group. Like many entry level engineers, Craig spent time in the field involved with construction. This took place on two wastewater treatment improvement projects for the City of Albany, OR, for a total duration of 2 years. This set his interest in water and wastewater design and construction. With the exception of 2 years as a Regional Project Delivery Manager, Craig has served northwest clients delivering water, wastewater, fish passage, and hydropower-related project delivery. Some major experiences along the way included: Jones Island Dewatering and Drying project; San Diego WWTP project; City of Dallas, OR; Expansion of the West Boise WWTP; Water and Wastewater Design Manager for projects in Alaska, Idaho, Oregon, and Washington; Albany-Millersburg WTP; Albany Diversion Dam and Fish Passage Project; Eugene Water and Electric Board Carmen-Smith Improvements Project (2009); and the Spokane Next Level of Treatment Project (2014).
Craig's profession society involvement is with the Northwest Hydroelectric Association and the Oregon Association of Clean Water Agencies. With both, he has served as a panel moderator and presented numerous times.
Craig continues to win and deliver work in the long shadow of CH2M HILL's prominence in the Pacific Northwest. He has no plans for near-term retirement.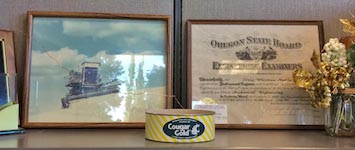 Craig shares that he cannot believe his good fortune to have landed with this company and in the Corvallis office in 1986. His two best offers his senior year of college were CH2M HILL and leasing the neighbor's 800 acres and farming. He felt he could always get back to farming, so he wanted to give this engineering thing a try. He feels he made a good choice but has this photo above his desk to remind him of the road not taken.
---
Jeff Mather

Jeff Mather was born in Potsdam, NY, in1949. He attended the University of California, Berkeley from 1967 to 1973 where he pursued three majors, graduating with a B.S. Degree in Civil Engineering.
Jeff joined the firm a few months before graduating from college. Over the following years, Jeff says he wore so many hats he needed a walk-in closet! He started as a structural engineer moving on to project manager, department manager, division manager in two different locales, and business development and proposal manager for the Transportation group. He served as a Senior Vice President for his last 17 years, retiring on April 1, 2011 – April Fool's Day.
In retrospect, Jeff felt his biggest attribute of his time with the firm was that he could work longer and harder than most people.  He also recognized that he stood on the shoulders of giants who really made this firm and was lucky enough to progressively gain positions that allowed him to help shape and grow a large transportation business.
---
Della Matthews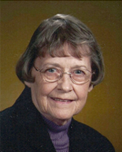 Born in Delaware County, Iowa, in 1935, Della Matthews graduated from Vale (Iowa) High School in 1952 and attended Oregon State College in Corvallis, Oregon.
Della joined CH2M in 1956 as Employee No. 29, starting as the switchboard operator and rising through the ranks to become manager of the secretarial pool. As the switchboard operator, she shortened the firm name of Cornell, Howland, Hayes, and Merryfield to CH2M. During this period, Della brought state-of-the-art office systems to the firm and, along with it, a clear competitive advantage for the firm in the industry at the time. Della also was the confidential secretary for the CH2M Partners' meetings.
Della was named Oregon Secretary of the Year in 1967 and Oregon Woman of the Year in 1969, and elected president of the International Secretaries' Association (1970-72) She was a member of the Curriculum Committee during the formation of Linn-Benton Community College (1966), and was a member of the Albany United Presbyterian Church. Della also served as a consultant to IBM for its development of office automation systems. She suggested the term "Word Processing" to IBM.
Della's last position with the firm was Marketing Coordinator under Burke Hayes. She left CH2M HILL in 1973 to become administrative assistant to Glenn Jackson, Director of the Oregon Highway Commission and owner of multiple newspapers in Oregon, including the Albany Democrat-Herald.
She retired in 1982 to tend to home and kids while her husband LaMont was travelling for CH2M HILL. Della passed away June 13, 2010, at their home in Albany, Oregon.
---
LaMont Matthews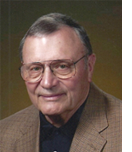 LaMont Matthews was born in Ogalla, Nebraska, in 1934. He attended Oregon State University, graduating with a B.S. Degree in Mechanical Engineering, followed by an Executive MBA at Wharton School-University of Pennsylvania.
LaMont joined CH2M directly out of college in 1956 as a Mechanical Design Engineer, moving up to Mechanical Project Engineer in 1960 and subsequently becoming a Project Manager in 1966. That same year, he was made the Manager of the Mechanical Department at CVO.
In 1968, LaMont assumed the role of Group Director of the Mechanical Discipline for the entire firm. In 1970, he was placed in charge of Mechanical, Electrical and I&E division in CVO, moving up to become the Director of the Industrial & Energy Systems Discipline from 1974 to 1995.
LaMont retired in 1996 and maintains a busy schedule as a Court Appointed Special Advocate Volunteer and Treasurer of the local branch of the Rotary Club. He also enjoys cycling, playing golf and racquetball, and doing as much traveling by auto as he can fit into his schedule.
---
Martin McCarthy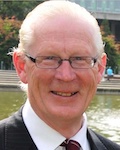 Martin McCarthy was born in Dublin, Ireland, on May 27, 1952. He studied mechanical engineering at the University College Dublin, graduating in 1973 and then went to Trinity College Dublin where he received a M.S. Degree in Mechanical Engineering in1974. Like many Irish students, Martin took up a USA summer work (J-1) visa program, working in Manhattan, NY. He finished the summer of 1973 driving with three others the full lap of USA: NYC – Chicago – Butte, Montana – Sacramento – U.S. 101 – Grand Canyon – Denver – Kansas – Cincinnati – NYC.
Following the summer tour, Martin started work in 1974 with Ralph M. Parsons in Pasadena, Rotating Equipment Group. Unusually, he walked to work in Pasadena passing the door of a small but growing engineering firm called Jacobs Engineers, based on South Lake Avenue at that time.
Martin returned to Ireland in 1976 and joined that same Jacobs firm that had recently opened their first non-U.S. office in Dublin. They had about 1,000 employees at that time working for the Arab Potash Co. in Jordan, and Syntex of Boulder, CO, the first of the big U.S. pharmaceutical projects to come to Ireland.
From 1982 to 1996, Martin worked with Enterprise Ireland, a government agency promoting economic development. In 1996, he rejoined Jacobs where his primary role was business development. One of his first roles was to arrange a meeting between Joe Jacobs and the Irish Minister for Industry, Enda Kenny. Jacobs had worked on a major semiconductor site in Kildare near Dublin. The EPCM (Engineering, Procurement & Construction Management) was done by JIDC – a joint venture between IDC (Industrial Design Corporation, a CH2M HILL subsidiary) and Jacobs! This was by far the largest and most advanced project ever done in Ireland. And that Intel site remains by far the most valuable industrial site in Ireland, to this day.
In 2003, Martin moved to CH2M HILL Ireland and helped build new sectors for the firm in Ireland, including aviation work, most notably at Dublin Airport. He recalls great support from Randy Smith in Portland, Mike Kennedy, and others in Denver. It was a privilege to meet Ralph Peterson and Bud Ahern from time to time. Martin shares that it was a privilege to have worked with both Jacobs and CH2M HILL and believes the new, enlarged joint entity will have an outstanding future.
In 2010, Martin joined M+W Group – a Stuttgart, Germany-based EPC (Engineering, Procurement & Construction) firm. He retired from this firm in 2016, having worked mainly on Intel and Pharmaceutical projects.
Martin currently consults on various business development and Pumps and Pumps system opportunities. He also serves as Vice Chairman of the Process & Chemicals Division of Engineers Ireland, an engineering society.
Outside of work, Martin enjoyed the motorsport of Formula Ford and Formula 3. In fact, he covered Formula 1 for The Irish Times for 20 years! In recent years, he sails and golfs, which he readily admits playing neither very well but greatly enjoys.
---
Tom McClellan

Born in Albany, Oregon, in 1920, Tom McClellan attended Oregon State College (OSC), now Oregon State University (OSU), where he received his B.S. Degree in Civil Engineering (1944). Following graduation, Tom started working for Holly Cornell part time in the "office" in the upper floor of what was Albright & Raw Drug Store doing concrete design for a federal agency. At that time, his day job was teaching beginning courses – Problems, Drawing, Mechanics – at OSC.
In September 1947, with Earl Reynolds, he drove back to New Haven, Connecticut (Yale), where both men enrolled in graduate school for the most uplifting year of Tom's life. Their major professor was Hardy Cross and, as Tom says, it truly was an experience. Tom received his M.S. Degree in Civil Engineering in 1948. They were not the first OSC people to study under Professor Cross. Holly Cornell, Mike Donahey, Bob Adams, and Fred Harem followed them.
Following graduate school, both Earl and Tom returned to Corvallis. Earl was headed back to CH2M; Tom returned to OSU, teaching in the Civil Engineering Department where he taught structural analysis and design courses, developing courses in newly emerging areas such as prestressed concrete and plastic methods of steel design. He also taught night courses for the General Extension Division in Portland and Salem for several years and was a visiting lecturer for the American Concrete Institute on design of prestressed and precast concrete, and for the American Institute of Steel Construction for "Space Frames in Steel."
Tom retired from teaching in 1978. In the meantime, he spent several summers and other part-time periods with the firm helping meet deadlines and consulting on various structural jobs. He always enjoyed the people, assignments, and atmosphere with the firm, and takes some credit for helping educate CH2M HILL staff such as Harry Mejdell, Steve Lee, George Dotson, Dick Horning, and others. He truly enjoyed the time he spent with CH2M HILL and takes pleasure in having helped both with the success of the firm and the success of the people he had contact with.
In 1953, Tom was named winner of the Carter Award, an award selected by students in engineering for excellence in teaching. His professional activities led to his being elected president of the Oregon Section of the American Society of Civil Engineers in 1962 and president of the Oregon Section of the American Concrete Institute in 1967. He was selected for membership on the Oregon State Board of Engineering Examiners, and served from 1965 to 1977. Tom served as president of the Board for the term 1975-1977. During that period, he was elected Vice-President of the Western Zone of the National Council of Engineering Examiners and served that Council, which maintained uniformity in licensing and licensure in states and territories of the U.S.
Tom was a member of Sigma Nu collegiate fraternity, Life Member of BPO Elks, the American Society of Civil Engineers (ASCE), the OSU Alumni Association, and member of the Structural Engineers of Oregon, and Oregon Chapter of the American Concrete Institute (now OCAPA).
Throughout his career, he continued his interest in music having played trumpet in high school and college bands, and in local dance bands. He played in the Corvallis Community Band and the Linn-Benton Concert Band, and he continued doing so for much of his career. He helped organize some musical groups for specialty performances, such as the Valley Round Barn Theatre, the Assistance League "Red Stocking Revues," and Swingtime at the Regent. He also provided some of the musical arrangements for those shows and for other local bands.
Tom retired in 1985 from the Corvallis Structures Group. Until his passing on April 5, 2016, Tom remained in Corvallis where he enjoyed almost all kinds of music.
---
W. Curtis (Curt) McLeod

Born in North Bend, Oregon, in 1935, Curt McLeod attended Oregon State University, where he received his B.S. Degree in Civil Engineering with a Structural option (1957), and the University of Iowa where he earned an M.S. Degree in Mechanics and Hydraulics (1959). Following college, Curt joined the Hydro Power Division of Bechtel Corporation, San Francisco (1959 1965) before moving on to the Water and Wastewater Department of Stanley Consultants, Muscatine, Iowa (1965-1967).
Curt joined CH2M in 1967 in the Corvallis office where he managed several and reviewed many water and wastewater projects for over 13 years before moving on to the Denver office for another 10 years. Significant project management work included a fresh water salmon hatchery for the Weyerhaeuser Corp., Springfield, Oregon; a 20-million-gallon, membrane-lined and covered water reservoir for the Eugene Water & Electric Board in Oregon; and several small wastewater treatment plants. Curt retired from CH2M HILL in 1990 to serve as a Senior Engineer for the Otay Water District, Spring Valley (near San Diego), California. Over his working years, Curt was a member of the American Academy of Environmental Engineers (AAEE), the American Water Works Association (AWWA), and the National Society of Professional Engineers (NSPE).
After retiring in 2000, Curt kept his hand in engineering by assisting in establishing the scope of work and the preparation of contract documents for remodeling and expanding the club house serving the area where he and his wife Jan live in Highlands Ranch (near Denver), Colorado. Curt and Jan have enjoyed traveling and getting together with their two daughters, two sons in law, and four grandchildren.
Curt passed away on August 1, 2011.
---
Jay McRae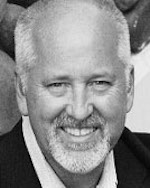 Born in 1960 in Corvallis, Oregon, Jay McRae attended Oregon State University, where he received his Bachelor's Degree in civil engineering (1982), and currently serves on their Industry Advisory Board. Jay also holds a Master's Degree in business administration from Portland State University (1991).
Following graduation, Jay worked for a heavy civil contractor and then a small site civil firm in Pendleton. He worked for the Oregon Department of Transportation (ODOT) (1986-1997) for almost 12 years in a variety of roles while building a strong reputation for delivering projects on time and under budget. While at ODOT where he served as their Region 2 Project Delivery Manager, he improved project on-time delivery from 40 percent to 100 percent and lowered delivery costs by 25 percent. Based on this performance, Jay was asked to redesign all of ODOT's Project Selection and Development processes.
Jay joined the firm on April Fool's Day in 1997 when Craig Zeien was in the Portland Office announcing the new employee ownership model. During his tenure with the firm, Jay has served as a Project Manager, Program Manager, Principal-in-Charge, and Senior Advisor for projects with Sound Transit, Honolulu Area Rapid Transportation, and Los Angeles Metro. He had direct involvement in over 3,000 projects in transportation and water markets with many other clients and jurisdictions.
As Director of North America Transit, and Rail Director, Jay brought the transportation organization from an Engineering News-Record (ENR) #14 to ENR #5 ranking in gross revenue in the U.S. Additionally, Jay led his team to 20 percent growth rates for 4 consecutive years while he was the Northwest Transportation Region Business Group Manager. He was well-known for his coaching and mentoring prowess.
Jay retired in 2018 and founded his own firm, The McRae Group, LLC in San Diego. He focuses on owner advisory services, team development, and partnering and employee development. With this passion for developing leaders, Jay speaks regularly across North America about elevating leadership in the architecture, engineering, and construction (A/E/C) industry.
Jay also currently serves on the CH2M HILL Alumni Association Board of Directors.
Jay and his wife Mary hop-scotched all over Oregon and had six children, with each being born in a different city except the last two.
Jay was elected to the City Council in Stayton as a single-issue candidate to cover the swimming pool for a year-around activity for all families in the City. When the kids were growing up, Jay coached 26 seasons of youth in five different sports. All of the kids are grown. Jay is a man of the water and loves surfing and stand-up paddle boarding when time and weather conditions allow. Mary is trying to get Jay to play the Ukulele and play pickleball, her newest addiction. Grandkids Ellie and Jaxon and their parents are currently living with Jay and Mary to keep them young and occupied with endless new discoveries in life from 1- and 3-year-old perspectives.
---
Charles R. "Chuck" Meek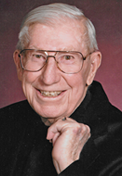 Born in Montague, California, in 1925, Chuck Meek graduated from Yreka High School in 1943. Upon graduation, he enlisted in the U. S. Navy where he served for 3 years in the South Pacific as a radio operator in the Armed Guard. After the end of World War II, he attended San Jose State University where he received a B.S. Degree in Civil Engineering in 1951. He later completed graduate studies in Civil Engineering at Oregon State University (OSU).
After graduation, Chuck's profession took him to several cities and areas throughout the United States, including Bucks County, Pennsylvania, where he was an executive and engineer for a building materials and industrial equipment manufacturer. His work involved the quality control and manufacturing of building materials.
Chuck joined the firm in 1967 where he became responsible for projects involving preliminary and feasibility investigations, designs, and general engineering associated with municipal and industrial water and wastewater facilities. Many of his projects have used innovative engineering applications for first-of-a-kind facilities such as the OSU wave generation facility, the OSU Marine Science aquaculture laboratories, and fuel storage facilities for Weyerhaeuser Company.
Chuck was also active in professional societies. As chairman of the American Water Works Association (AWWA) Standard Committee for Thermosetting, Fiberglas Reinforced Plastic Tanks, he directed the preparation of the AWWA D120 Standard. He was also chairman of the American Society of Testing and Materials (ASTM) and AWWA committees for the preparation of standards for Asbestos Cement pressure pipe, sewer pipe, and associated building materials. Because of serving on these committees, Chuck was nominated as a member of the delegation for international standards in Latin American and Europe.
In 1989, after 25 years with the firm, Chuck retired to Ashland, Oregon, where he was actively engaged as a volunteer for the Bureau of Land Management, Rogue Valley Medical Center, Oregon Shakespeare Festival, and Ashland Chamber of Commerce. He was a member of the Ashland Rotary Club, Rogue Fly Fishers, and Rogue Valley Amateur Radio Club. His interests were exploring the Oregon outdoors. Chuck enjoyed fly fishing, hunting, camping, and reading early American Western history.
Chuck passed away February 27, 2012, in Ashland, Oregon.
---
Jack Meier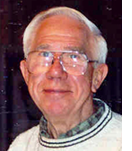 Jack Meier was born in Winona, Minnesota, in 1924. Upon graduating from high school in 1942, Jack joined the U.S. Navy and served during World War II. After the war, he attended Marquette University in Milwaukee, Wisconsin, where he earned a B.S. Degree in Mechanical Engineering in 1949.
Jack married Helen "Sue" Rafferty in 1954, and they moved to Saudi Arabia where Jack worked for ARAMCO as a mechanical engineer. While in Saudi Arabia, they had four daughters.
In 1961, Jack accepted a position with CH2M and the Meiers moved to Corvallis. He served as a senior mechanical engineer and project manager, mostly on industrial projects until his retirement in 1986.
Jack took on the herculean task of developing and updating all of the master specifications for the mechanical discipline. He did this important and difficult task well, and the fruits of his efforts continue to affect practically all CH2M HILL projects today. While his technical expertise and management skills were highly respected and in demand, he will be most remembered for his genuine friendliness and his mentoring of young engineers.
Upon retirement, Jack and his wife moved to Sisters, Oregon, where Jack did what he loved most: camping, hiking, hunting, fishing, and attending Oregon State football games. Jack was also an active Baptist and served as a deacon of the church in Sisters. In 2005, the Meiers moved back to the Willamette Valley, Hillsboro, Oregon.
Jack passed away May 1, 2008; and his wife predeceased him by just 2 months. They are survived by their 4 daughters and 11 grandchildren.
---
Harry Mejdell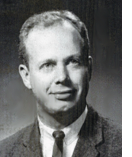 Born in Portland, Oregon, in 1931, Harry Mejdell attended Oregon State University where he received a B.S. Degree in Structural Engineering in 1956. He joined CH2M in 1955 as a part-time draftsman and went on to build a strong and highly regarded structural organization within the firm. After graduation, he was assigned as Resident Engineer on Rock Creek Water Treatment Plant for the City of Corvallis. In 1957, he moved to the Corvallis (CVO) structural department, and then obtained his Professional Engineer civil license in 1958 and his structural license the following year. He pursued post graduate studies in structural engineering until 1963.
Starting in 1960, Harry was assigned Structural Department Head for CVO and later became the Structural Lead on the Boise Federal Office Building and Courthouse (1962). In 1963, he transferred to the Boise office (BOI), where he spent 5 years building the Structural Department as the Structural Lead and Manager of New Business Development. Harry transferred back to CVO in 1968 as the Structural Department Head. In 1970, the firm reorganized to incorporate the discipline system where Harry was appointed Director and, later, Vice President of Structural Engineering and Architecture.
Harry was active in professional societies where he held major offices at chapter, state, and national levels including President of the Structural Engineers of Oregon (SEAO) from 1973 to 1974. He is a life time SEAO member and a fellow/ life member of the American Society of Civil Engineers. Harry was also active in community service groups. Among those groups was the Corvallis Mid Valley Lions Club where he served as President.
Harry retired in 1993 after 37 years of rewarding structural engineering projects. But he continued to work part-time for Industrial Design Corporation, also known as IDC, on a number of Hewlett-Packard projects, and for CH2M HILL as Lead Structural Engineer on the Changi Wastewater Treatment Plant project in Singapore.
After retiring, Harry took up watercolor painting and more recently served on the Board of Directors of the Watercolor Society of Oregon. In addition to painting, he enjoys golfing. And, in 2000, he volunteered as a golf-course rater for the Oregon Golf Association, in which he is still active. Harry and his wife, Dorothy, celebrated their 57th anniversary in 2011. They enjoy their retired years with their three children and two grandchildren.
---
Kenneth J. Miller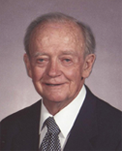 Born in Casper, Wyoming, in 1929, Ken Miller attended the University of Colorado (Denver) where he received a B.A. Degree in Chemistry. Following graduation, Ken worked in the research laboratory for the Goodyear Tire and Rubber Company before moving on to become Director of the Environmental Health Laboratory for the City and County of Denver. He later moved to the Denver Water Department, which he served for more than 17 years heading up environmental and quality control and later becoming Director of Planning & Water Resources.
Ken joined CH2M HILL in 1979 as a Senior Vice President responsible for marketing water and wastewater services and leadership in water quality and regulatory issues. Over the next 20 years, Ken would serve as a senior consultant related to meeting Safe Drinking Water Act (SDWA) requirements for several major projects including the Denver Potable Water Reuse Project, the Potomac Estuary Potable Reuse Plant in Washington, D.C., Denver Foothills Water Treatment Plant, Massachusetts Water Resources Authority (MWRA) Project (Project Manager), and the Milwaukee Water Works Cryptosporidium Project, among others.
Ken was very active professionally holding responsible offices in several organizations including the American Water Works Association (AWWA), Colorado Environmental Health Association, the National Academy of Sciences – Assembly of Engineers, the American Chemical Society, the Water Environment Federation (WEF), and the National Water Resources Association (NWRA). For AWWA, Ken served as its President (1980-81). In his inauguration speech, Ken outlined his goals for AWWA, the first being AWWA's role and responsibility to assist developing countries. Ten years later (1991), a new nonprofit organization, Water for People (WFP), was born. Today (2011), WFP is a water and sanitation leader in 11 developing countries.
Ken retired from the firm in 1999 after 20 years of service. During retirement, Ken remained very active in several social, civic, and educational organizations including his beloved WFP. He was a sports enthusiast who loved golf and oil painting as a hobby. Ken passed away June 17, 2010. Read More…
---
Chaitanya "Teny" Mittal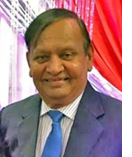 Teny Mittal was born on April 1, 1945, in India. He received his B.S. Degree in Civil Engineering from the Government Engineering College, now known as Jabalpur Engineering College (JEC), Jabalpur, India, in 1968. He followed this up with graduate studies in structural engineering at the University of Tennessee in 1970.
Following his graduate studies, Teny worked for the City of New York as a construction site engineer (1970-1976), then for ARAMCO Saudi Arabia as a project engineer (1976-1978), and then with Jenny Engineering Corporation as a Resident Engineer on several tunnel projects (1979-1982), before joining the firm in 1983.
Teny's major experience with the firm included Program Manager at the Mumbai International Airport Construction Program in India (2008-2011), Program Manager for the Sri Lanka Tsunami Relief Program (2005-2008), Program Manager and Country Manager on the Cairo Water Construction Program in Egypt, and Country Manager and Project Manager on several other construction projects in Egypt (1984-2005). Teny's last assignment was Program Manager of the Al Bustan Compound Construction Program in Riyadh, Saudi Arabia (2013-2014).
Teny was a member of the American Society of Civil Engineers (ASCE) and was registered as a Professional Engineer in New York, Maryland, and Wisconsin. He was also a recipient of the firm's CEO's Excellence Award in 2011.
Teny retired in 2014 and enjoyed traveling internationally and domestically spending time with friends, family, and grandchildren.
---
Robert (Bob) V. Modrall

Bob Modrall was born in Venice, CA, in 1928. He attended Tacoma Vocational School and worked for the City of Tacoma as a Draftsman. He joined CH2M in 1956 as a member of the Drafting Section, working under the supervision of Swede Nordquist. Bob was named assistant Drafting Manager (circa 1965). He transferred to the PDX office in 1970 to head up the Technical Services Department, a position he held until retirement.
Bob was employee No. 028, indicating his early association with CH2M. He was a highly respected and reliable member of the CH2M HILL family and was often entrusted to carry out difficult assignments as a leader amongst the early staff. He was considered a staunch, dependable supervisor who helped the firm grow as new methods and technologies were introduced in the Technical Services Discipline.
Bob was frequently called upon to make presentations on behalf of CH2M HILL at various vocational schools regarding employment as drafting technicians with engineering firms.
Bob retired in 1991 and enjoyed his hobbies of fly-fishing, walking, skiing, and traveling in the family motor home. Bob passed away September 7, 2007.
---
Harlan Moyer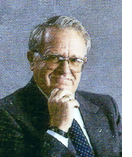 Remembering Harlan Moyer
"Good, capable people have made this organization what it is. We don't sell any widgets; we sell brains. And we do a good job of it." – Harlan E. Moyer, former CH2M HILL President and Chief Executive Officer
What an inspiring quote from one of our profound former leaders, Harlan E. Moyer, who passed away peacefully in his sleep on Monday, February 15, 2016. He was 89 years old.
Harlan served as CH2M HILL's President and Chief Executive Officer from 1978 to 1991—becoming the first CH2M HILL chief executive to succeed our founding leaders Jim Howland, Holly Cornell and Clair Hill. During Harlan's tenure as CEO, the firm grew from 1,400 to 6,000 employees, while increasing revenue ten-fold, to $600 million.
Harlan joined Clair A. Hill and Associates as a civil engineer in 1952, two weeks after graduating from the University of Nevada at Reno. Among several notable achievements early in his career, he led the landmark South Tahoe Public Utilities Project, a joint effort of Hill and CH2M that ultimately paved the way for the two firms to merge.
On Harlan's passing, Chairman and CEO Jacque Hinman had these thoughts. "Harlan was a classic. I'm not sure we are building engineering leaders like that today. He was a man of deep faith and strong core values of respect and collaboration. I'm very sad because there are not very many people like that left in the world and certainly not in our industry. I hope you'll join me in honoring the legacy of Harlan Moyer." Read More…
---
Harold "Hal" Mozer

Hal Mozer was born in Omaha, Nebraska. He attended the University of Nebraska, graduating in 1948 with a B.S. Degree in Electrical Engineering. During his early years, he worked with the Bonneville Power Administration and later with H. Zinder & Associates.
Hal joined CH2M in 1969 as a Senior Engineer when CH2M absorbed the Zinder firm. He was appointed as Division Manager in the SEA office, which included the Electrical, Mechanical, and Economics Departments. He also served as the Discipline Director of the Electrical Engineering Discipline. Hal was the Project Manager for the National Power Grid Study for the Library of Congress. He provided Expert Witness testimony before the Nuclear Regulatory Commission, Federal Energy Regulatory Commission, and several courts of law.
Hal retired in 1993 but continued to do occasional consulting work for CH2M HILL until 2008. He was an active traveler and taught computer usage classes for SeniorNet.
Hal passed away peacefully on December 26, 2019, in Seattle.
---
Michael Mynhier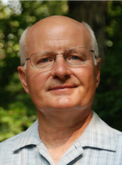 Born in Wolf Lake, Indiana, in 1946, Mike Mynhier attended Purdue University where he earned his B.S. Degree (1968) and M.S. Degree (1974) in Civil (Environmental) Engineering. At Purdue, he joined the Tau Beta Pi and Chi Epsilon honorary societies and was a member and Regent of the Theta Tau Engineering Fraternity.
For the 5 years between his B.S. and M.S. Degrees, Mike worked for Greeley and Hansen Consulting Engineers in Chicago. He joined CH2M HILL in Reston, VA, in 1974 at the then recently established office in Isaac Newton Square. From here, Mike went on to serve the firm as a program manager and office manager for several major projects and offices including the Water Pollution Abatement Program, Milwaukee, WI (1979 1983); Area Manager of the Charlotte, NC, office (1984 1990); Program Manager for the Miami Dade Water and Sewer Department (1994 1996); and the Combined Sewer Overflow Remedial Measures Plan for the City of Atlanta (1997 2001).
In 2001, Mike joined the Program Management Team assisting the City of Atlanta Department of Watershed Management implement its $4.0 billion consent decree Clean Water Atlanta program. During this assignment, he spent 3 years (2003 2006) working as an extension of the Commissioner's senior management staff in its offices in City Hall.
Mike is currently (2008) retired to flex-time working 4 to 8 hours per week as Principal-In-Charge of our Gwinnett County Yellow River WRC Improvements project. He now has the time to enjoy his woodworking shop, home improvements, backpacking and camping, exercise, travel, church service, and community volunteer activities.
---
Vern Nelson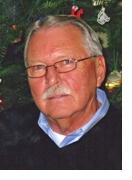 Born in Kenmare, North Dakota, in January 1943, Vern Nelson grew up in Big Sandy, Montana. In 1968, he received a B.S. Degree in Business Administration (with a minor in Economics) from the College of Great Falls (Montana), then went on to earn an M.B.A. Degree with an economics emphasis from the University of Oregon (1970).
Following graduate school, Vern joined CH2M in Corvallis as the regional administrative manager and for the next several years served in a variety of administrative positions/assignments with progressively increasing responsibilities evolving to Vice President and Controller for CH2M Hill, Inc., the largest of the operating subsidiaries. During this time he managed corporate accounting operations including all ledgers, payrolls, project cost reporting, accounts payable, accounts receivable and related systems. Vern also participated in numerous client project pursuits providing financial support to pursuit managers for proposal pricing strategies, compliance and negotiations. While in this role, he was a member of the proposal team that won the largest contract in the Firm's history to that point in time: EPA's Superfund REM/FIT program in 1983.
In 1988, Vern was named Vice President and Corporate Controller for CH2M Hill Companies, Ltd. and relocated to Denver. In this position, he managed holding company accounting operations including consolidations, financial reporting and filings, and annual fiscal audit oversight. He also developed agendas for the board's quarterly audit and finance (A&F) committee meetings in consort with the committee chair and CFO, researched, wrote, and presented a variety of reports on projects and issues for the A&F committee, and participated in all A&F committee meetings as a presenter and staff support. In 2000, Vern became Vice President for Investor Relations and Ownership. For the next 7 years, he traveled throughout the network of offices making presentations and fielding questions on the Employee Ownership Program. During this time, the program grew to more than 9,000 employee owners.
Vern went to flex status in March 2007, where he served on several assignments including orientation, ethics presentations, and Q&A for staff joining the firm in acquisitions. He fully retired in December 2008.
---
Mary Nemchick
Mary was born in Iowa in 1924. She joined CH2M in Jan. 1960 as the Mailroom Manager, a role she filled until her retirement in 1989. (While Mary did not gather titles nor a position of high visibility, she epitomized the loyalty and the dedication of the many employees who filled similar seemingly "unimportant" positions. In fact, the firm was firmly supported on the backs of a small cadre of employees such as Mary, who gave their very best to fill administrative roles which freed the professional staff from operational distractions inherent in any well-managed office. Without the strong support of staff members such as Mary, the firm could not have made such an orderly ascent into greatness.)
---
Hans Neukomm

Born in Burgdorf, Switzerland, in 1936, Hans Neukomm attended the local public Grammar School and Gymnasium (High School). After graduation, he was selected to a 4-year apprenticeship as Precision Mechanic Technician to qualify for entering the State Engineering College of the State of Bern where he received a B.S. Degree in Electrical Engineering (1959). Hans served in the Swiss Army as a commissioned officer of a Combat Engineering unit from 1959 through 1962. He immigrated to the United States in 1963 and became an American citizen in 1968.
Before joining CH2M in Corvallis in 1965, Hans was an electrical engineer with Pacific Gas and Electric Company in San Jose, California, and, prior to his immigration, with the Power Company of the State of Bern, Switzerland.
At CH2M HILL, Hans worked on electric power projects and held a number of positions of increasing responsibilities as Project Manager, Department Manager, and Director of Electrical Engineering. In 1983, he was appointed Vice President and Director, Electric Utility Services. Some of the most noteworthy power projects in which he had a leading hand include the nation's first slow-speed diesel power generation station ($96 million) that was built in Sebring, Florida. In the early 1980s, Hans was Principal-in-Charge for two major high voltage direct current (HVDC) power transmission projects ($480 million), capable of transmitting large blocks of electrical power from Oregon and Utah to Southern California. He retired from CH2M HILL in 1997, but he didn't retire from serving.
Throughout his career, Hans has been interested and active in professional societies and community volunteer work. The diversity of organizations in which Hans has been or is still active includes the areas of Youth Development, Economic Development, Community Volunteer Education and Development, Charitable and Service Organizations, Governmental Committees, and Professional Organizations.
In 2005, Hans began to guide and host the popular tour "Switzerland our Way with Hans and Adele Neukomm" with Teel's Travel Planners. Tours were offered in May and October every year. Hans always looked forward to being of service to others. He passed away January 3, 2011, at the age of 74. (Additional Information) (Public Service)
---
Richard S. "Dick" Nichols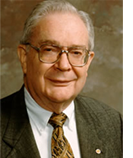 Born in Corvallis, Oregon, in 1928, Dick Nichols attended Oregon State College where he received his B.S. Degree in Electrical Engineering (1949). Following college, Dick joined the General Electric Company (1949-1950). This was interrupted with a stint with the U.S. Army Signal Corps Research Laboratory, Ft. Monmouth, New Jersey (1950-1952 Korean War), before returning to General Electric in Schenectady, New York.
Dick joined CH2M in 1958 in the Corvallis office. His early projects included the electrical system design for the Pasco (Washington) Water Treatment Plant and a design for Clair A. Hill and Associates of an electrical distribution system for housing at Beale AFB, California, where Harlan Moyer was the project manager. Later projects included the survey of a power line for Consumers Power, where our Ralph Peterson was the rod man.
Dick's major project work included electrical systems design for treatment plant and additions for Upper Occoquan Sewage Authority in Virginia, and the electrical system design and construction inspection for multiple water treatment plants and pump stations, and training of local engineers in the Islands of Trinidad and Tobago (off the coast of Venezuela), which required 27 trips over about 8 years. Other projects included maintenance quality inspections of large dam hydro-electric generating stations for Grant County PUD and Cowlitz County PUD in Washington; design and review of electrical components for many architectural projects; and the design of large motors and adjustable speed drive systems for effluent pumps at the Hyperion Water Treatment Plant in Los Angeles. As the firm's senior electrical engineer, he was responsible for writing and updating the master electrical specifications and the quality control review of electrical system designs and specifications in many offices.
Dick was also active in professional societies where he held major offices at the national level for the 360,000-member Institute of Electrical and Electronics Engineers (IEEE) from the early 1970s to the present.
Dick retired from CH2M HILL in 1994. Following his retirement, he worked for nearly 6 years for LTK Engineering Services as an electrical engineer for design and construction of major electrically powered light-rail system throughout Portland and nearby cities. Dick passed away in Philomath on February 19, 2016. Read More…
---
Niels B. (Swede) Nordquist

Niels B. (Swede) Nordquist was born on August 18, 1915, in Wallace, Idaho. He moved to Spokane, WA, in the late 1920s and graduated from Lewis & Clark High School in 1934. In 1935, he was selected to be an apprentice draftsman for the Maps and Surveys Section of the U.S. Forest Service. After a year, he left to join the Oregon State Highway Department in the Traffic and Bridge Divisions. While working for the Highway Department, Swede met a lifelong friend, Leo Kilger, who drew highway maps.
Prior to the U.S. joining World War II, Swede took a 2-year contract to work on the Third Locks Project in the Panama Canal Zone. When the U.S. joined the war, Swede's contract was bought out if he would enlist. He served in the 801st Engineer Aviation Battalion in the Azores and Okinawa. On Okinawa, the 801st Battalion constructed the Marine Cemetery. Swede left the Army as a Sergeant.
Returning to the Highway Department after the war, he stayed there until 1948, when he joined CH2M as a draftsman and Employee #007. As his James Bond namesake suggests, there was nothing he would not do for anyone.
Swede worked his entire career at CH2M, in drafting and office management. He will be especially remembered for the many technicians that he mentored. He and his family moved to Denver in 1971 where he was the CH2M administrative office manager. Two years in Trinidad on a project there gave the family an opportunity to visit Swede, his wife Frannie, and the tropics. Returning to Denver, Swede retired in 1981 and returned to Corvallis 2 years later.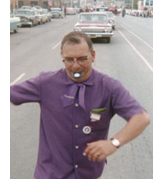 Professionally, he was a member of the American Society of Certified Engineering Technicians (ASCET) board as a nonengineering member in the late 1960s to the early 1970s.
Swede was a life member of the Corvallis Elks, serving as Exalted Ruler. He also served regularly with the Benton County United Way. Swede was always involved in building something. In the 1950s, it was Camp Kilowan, a Camp Fire camp, then Whispering Winds, a Girl Scout camp.
The friendships and professional relationships fostered at CH2M HILL formed a core of Swede's life. It is difficult to think of Swede without CH2M HILL or CH2M HILL without Swede.
Swede died on February 5, 1988, in Corvallis, Oregon.
---