John Filbert

Born in La Cross, Kansas, in 1938, John Filbert received his B.S. Degree in Civil Engineering from the University of Kansas in 1961 and his M.S. Degree in Civil/Environmental Engineering from the University of Kansas in 1962. During the summer of 1961, he worked with the Kansas Department of Public Health; from 1962 to 1963, he worked with the California Department of Public Health. John joined CH2M in September 1963 as a Sanitary Engineer. He served as Project Manager or Project Director on numerous high-visibility projects throughout the East Coast and the West Coast from 1963 throughout the 1970s. He was the Discipline Group Director of the Wastewater Discipline from 1978 to 1989.
John served as the Project Director for the major Oceanside WWTP project in San Francisco in 1987 and 1988. He was the CVO Regional Manager from 1990 through 1991, and then the Water/Wastewater Discipline Director from 1991 to 1993. From 1994 to 1996, John served as the Project Delivery Director of the Water Business Group, and became the Project Delivery Director of the Asia-Pacific Water Business Group in 1998. From 1997 to 1999, he served as the Singapore Deep Tunnel Sewerage System Program Manager.
John retired in 2000 and still serves as a part-time consultant for CH2M HILL on various projects in the Far East, as well as follows the customary pursuits of a retiree such as traveling, fishing, and enjoying his well-earned retirement!
---
McLane (Mike) Fisher

Mike Fisher was born in Baltimore, Maryland, in 1938. He earned a B.S. Degree in Economics from Hampden-Sidney College in 1961 and his M.B.A. Degree in Business Administration from the University of Oregon in 1963.
Mike joined CH2M as the Administrative Manager of the CVO office. In 1966, he was made the Administrative Manager of both the CVO office and the newly created Cornell, Howland, Hayes & Merryfield, Inc. In 1968, he was named as the Corporate Secretary; and, in 1970, the additional role of corporate Treasurer, Administration & Finance was added to his titles. In 1975, he was named Executive Vice President, Worldwide Operations, a position he held until his retirement in 1994. Mike's role was vital during the dynamic growth years of CH2M HILL. He served as a Member of the Board of Directors of major subsidiary companies, providing guidance and leadership in his fields of special responsibility, General Administration, Corporate Governance, Finance, Key Employee & Ownership Programs, Legal Affairs, Organization, and Planning.
Mike retired in 1995 to pursue other interests and now is heavily involved in helping other companies solve management problems by serving on numerous Corporate Boards. Read More…
---
Jerry Foess

Born in Detroit, Michigan, in 1942, Jerry Foess attended the University of Michigan at Ann Arbor, obtaining his B.S. Degree in Civil Engineering (1964), M.S. Degree in Sanitary Engineering (1965), and Ph.D. Degree in Sanitary Engineering (1968). Upon graduation, he joined CH2M in the Seattle office as a project engineer. His tenure with the firm was interrupted from 1970 until 1977, when he served as Assistant Professor of Civil Engineering at the University of Massachusetts and as a project manager with consulting engineering firms in Massachusetts and Michigan.
Upon returning to CH2M HILL in 1977, Jerry served as project manager and wastewater treatment technologist on numerous water and wastewater projects in the Milwaukee, Deerfield Beach, and Dallas offices. Significant projects included a Wastewater Master Plan for Fort Lauderdale, Florida (1997); Southside WWTP Digester Expansion for Dallas, Texas (2001 2005); Central WWTP Biosolids Master Plan and Lime Stabilization System for the Trinity River Authority, Texas (2002 2007); and Duck Creek WWTP Expansion for Garland, Texas (2003 2007). Jerry served as a group staff manager in the Deerfield Beach office (1987 1997) and as firmwide coordinator for development of industrial pretreatment programs for municipal clients (1980 2008).
Transitioning to part-time in 2007 and flex-time in 2008, Jerry currently (2009) remains involved in projects as a senior wastewater treatment technologist. In 2009, he relocated to the Salt Lake City, Utah, area to be near grandchildren and mountains.
---
Robert H. (Bob) Forbes, Jr.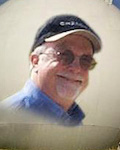 Born on April 26, 1953, in Greenville, NC, Bob Forbes grew up on a family tobacco farm in Pitt County, NC. He attended North Carolina State University where he earned his B.S. Degree in Civil Engineering (1976) with high honors. Following graduation, he joined the Peace Corps where he served as a water supply engineer in the Kingdom of Tonga, South Pacific. He returned in 1979 to teach boys backpacking and rock-climbing in the Blue Ridge Mountains. He also found time to earn a M.S. Degree in Environmental Sciences and Engineering (1981) at the University of North Carolina's School of Public Health in Chapel Hill.
Bob joined the firm's Gainesville, FL, office immediately after graduate school. While based in GNV for most of the 1980s, he worked on a variety of projects across the eastern U.S., from Key West, Florida, to Vineland, New Jersey. He worked mostly in wastewater treatment and later specialized in biosolids processes as the EPA's attention turned toward the management of residuals from water and wastewater treatment. He also played on some killer softball teams with his colleagues at CH2M HILL, including the first team to travel from the east coast to the company softball tournament in Bend, Oregon, in 1985 and several years after that.
In 1988, Bob returned to his home state by transferring to CH2M HILL's Charlotte office to help manage its growing caseload of clients and projects. There, he managed and consulted on projects in both Carolinas and Georgia. In 2001, he was selected to join CH2M HILL's Global Water Group, initially to manage a large research project on biosolids odors for the Water Environment Research Foundation including several key clients across the U.S. and Canada from 2001 through 2010.
As Bob progressed along the Technology Career Path of CH2M HILL, he served as Eastern U.S. Regional and Global Technology Leader for Residuals and Biosolids. He also helped to win and execute strategic projects in the residuals and biosolids arena for CH2M HILL and Jacobs for clients across North America and internationally in Australia, Brazil, and the Middle East.
Bob's professional society activities have been mostly with the Water Environment Federation (WEF), at state and national levels. He chaired the North Carolina Water Environment Association (WEA) Residuals and Biosolids Committee for several years in the 1990s. He also became active in technical committees related to biosolids, odor control, and energy recovery at WEF, serving on various subcommittees and task forces at the international level. He chaired a Task Force that developed WEF's position statement on renewable energy at wastewater reclamation facilities (2011), authored a chapter on design approaches in the EPA/WEF Manual on Solids Process Design (2012), and is authoring a chapter on energy from digester gas in WEF's upcoming Manual of Practice on Energy in Water Resource Recovery Facilities (2020).
After an interesting, intense, and rewarding 38-year career at CH2M HILL and Jacobs, Bob retired in 2019 to live in North Carolina's Inner Banks region by the Albemarle Sound. He plans to help maintain his family farm, go fishing, deal with hurricanes, spoil grandchildren, and write his memoirs.
---
Verna Fowler
Born in South Dakota in 1915. Joined CH2M in 1968 as the Assistant Librarian. Worked in the library as the Librarian for 14 years, becoming the firm's center of information on how the office libraries should be set up. Helped organize the library systems in many of the Regional Offices to ensure that the systems were consistent and compatible with each other. Went to part-time employment in 1981 and worked closely with the PIRS group as it developed. Fully retired by 1985. Worked as a volunteer secretary for the Benton Hospice Services from 1986-1997.
---
Donald R. Fox
Born in Coquille, Oregon, in 1930, Don Fox attended Santa Rosa (California) Junior College and the University of California at Davis (UCD), where he received a B.S. Degree with Highest Honors in Irrigation Science (1956). Don served 3 years in the Navy prior to attending college.
Following graduation, he worked for UCD as a farm advisor in Yuba and Colusa Counties (1956-1962 and 1962-1965), where he was responsible for training Peace Corps volunteers, establishing a company offering computerized management accounting for farmers, and managing farms in the Sacramento Valley. Don also worked for US Steel (1962-1965), where he helped develop and sell a modular steel irrigation headgate structure in the 17 western states.
Don joined the firm in 1974 and became the Department Manager for Agricultural Sciences in the Redding office. He was a Certified Professional Agronomist and worked principally on projects that included the land application of reclaimed water and biosolids, both municipal and industrial. His project work took him from Maine to Hawaii, Washington to Florida, and to Saudi Arabia, Cyprus, and Egypt.
Wherever Don worked, his principal job was to contact potential reclaimed water or biosolids users, agricultural or urban, determine their interest in using reclamation products, then develop management plans to affect their use. He also prepared and secured contracts and agreements between treatment agencies and users. Don also prepared the reuse ordinance for the City of El Paso and other treatment agencies.
Don retired in 1996 after over 21 years with the firm. He continued to work part time on special projects for about 5 more years. After retirement, Don's principal activity was playing as much golf as possible in as many different places as possible. After playing golf for over 65 years, Don said he had no holes-in-one (that's pure luck) but did shoot his age (that's pure skill) twice in 2007.
Don passed away September 2018.
---
Rich Frankenfield
Born in Lawrence, Kansas, (home of the Jayhawks!) in 1952, Rich Frankenfield subsequently lived in several parts of the country (Kansas, New Jersey, Utah, and New York) before returning to Lawrence to obtain B.S. Degrees in Civil Engineering and Business Administration in 1976 from the University of Kansas. In 1977, he received an M.S. Degree in Environmental Engineering from the University of Illinois. He helped pay for his education by working three summers (1974-1976) for the Finney County, Kansas County Engineer in Garden City, Kansas, mostly doing survey work while obtaining a Surveyors License in the State of Kansas.
Rich headed west and started to work for the firm in Corvallis, Oregon, on January 9, 1978. He spent his entire career in Corvallis, with a couple of 6-month assignments in the Newport Beach, CA, office early on, followed by a 15-month assignment in Alexandria, Egypt in 1982-1983. The firm got a package deal in that Rich's wife (Sue Frey) joined Rich in Alexandria and worked as a structural engineer on the project. Rich and Sue have two children: Jamie who is a high school Spanish teacher in St. Paul, OR; and Patrick who is a Certified Public Accountant in Boulder, CO.
Two mentors stand out in Rich's career. Allen Davis/CVO taught Rich the intricacies of water and wastewater treatment plant hydraulics. Jim Goetz/SEA taught Rich how to fairly interpret contract documents while Rich was on a 30-month resident engineer assignment at the Tri-City Water Pollution Control Plant in Oregon City, Oregon, from 1984-1986.
Rich used lessons learned from Allen and Jim throughout his 42-year career as a design manager for water and wastewater projects throughout the world, which included working with Design Institutes in China from 1994-1997 to design the first wastewater treatment plant for Changchun, with a population of over 2 million. His most memorable project was the Laie Water Reclamation Facility in Laie, Oahu, Hawaii. The project won the 1998 Excellence Award from the Consulting Engineers Council of Hawaii. Rich finished his career serving as engineering discipline coordinator for the San Francisco Public Utilities Commission (SFPUC) Biosolids Digestion Facilities Project (BDFP) from 2013-2019.
Rich mostly retired in August 2019. He continues to provide hydraulic quality control reviews on projects on a part-time basis, as well as doing a final overall quality control review of the CH2M HILL-led facilities for the SFPUC BDFP. His leisure time is filled with traveling, playing golf, doing volunteer work at a local food bank, playing bridge, gardening, bike riding, rating Oregon golf courses, and attending Academy of Lifetime Learning (ALL) lectures.
---
Susan (Sue) M. Frey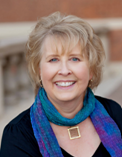 Sue Frey was born on November 23, 1953, in Gary, IN, where she grew up helping her parents run their family business, Frey's Dairy Queen. Sue graduated as Valedictorian of Hobart Senior High School in 1972. When she discovered in college that she had an aptitude for engineering and especially after learning that, at the time, engineering was something that women didn't do, she decided that was what she would pursue. She graduated from Purdue University in 1977 with a Master's Degree in Civil Engineering.
Later that year, she was hired as a structural engineer at CH2M HILL in Corvallis, OR, where she spent her entire career designing everything from concrete water storage reservoirs and wastewater treatment plants to performing arts centers. She was one of the first women engineers at the company. She absolutely loved being an engineer; she loved her work and her colleagues. She was known as a tremendous mentor, both for junior staff and for advanced technical excellence across the firm through her role as Structural Engineering Global Technology Leader.
Purdue University awarded her with the Civil Engineering Alumni Achievement Award in 2005. In 2010, she won the CH2M HILL CEO Excellence Award in the category of respect. She also contributed her time to many national and international professional societies helping to advance the improvement and refinement of building codes and design practices through The Masonry Society, Structural Engineers Association of Oregon, the American Concrete Association, and the National Council of Structural Engineers Association. She was an adjunct professor for Design of Masonry Structures at Oregon State University, and was a masonry seminar and webinar instructor for the Northwest Concrete Masonry Association. Recently, she was appointed by the Governor as a board member on the Oregon State Board of Examiners of Engineering and Land Surveying.
Sue was a tireless professional who fondly enjoyed travel with family and friends. Memorable recent trips included an Alaskan cruise, Spain and Italy, and Niagara Falls. Sue passed away peacefully in her sleep on Sunday, May 12, 2013, at her home in Corvallis, OR, after a decade-long battle with cancer.
---
José Ignacio Garcia-Bengochea

Born in Havana, Cuba, in 1927, Jose Ignacio Garcia-Bengochea attended the private Belen Jesuit School for 11 years from elementary to fifth-year high school. Following graduation, Ignacio went on to the University of Havana where he earned a Civil Engineering Degree in 1950. In June 1959, he entered the University of Florida, receiving his Master of Science Degree in Civil Engineering in June 1960, and Doctor of Philosophy Degree in Civil Engineering in April 1963.
From 1950 to 1954, Ignacio worked with the Cuban National Development Commission, where he oversaw the design of 15 waterworks in the country and investigations of water resources for the City of Havana. From 1954 to 1959, he led the water and sewage department of Ingenieria Vame S. A., a private contracting engineering firm in Cuba.
In May 1959, Ignacio brought his wife Carmen and family to the United States where he joined the staff at Black, Crow and Eidsness, Inc. (BC&E) in Gainesville, Florida. During his early years there, he developed the groundwater capabilities of BC&E. In 1967, he was elevated to the position of Vice President and subsequently became Director of Engineering.
His role as a leader in the groundwater field continued following the purchase of BC&E by CH2M HILL in 1976. Ignacio pioneered techniques for developing recharging systems (currently known as ASR, or Aquifer Storage Recovery) and the technology for Deep Well Injection creating standards followed by CH2M HILL ever since. His deep familiarity with the Latin American countries permitted him to provide valuable services in the development and implementation of engineering works in Latin America.
Ignacio had an interesting youth, and he attended parochial school with Fidel Castro when they were boys. He could see even then Fidel's leanings toward what would become the communist takeover of Cuba.
Ignacio is retired (1992) now, and he and Carmen split their time between their beautiful home in Haile Plantation in Gainesville and their condo in Crescent Beach on the Atlantic Ocean, where they enjoy frequent visits by their grown children and the grandchildren. Read More…
---
David Gee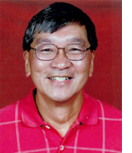 Born in Rocky Marciano's home town of Brockton, Massachusetts, in 1953, David Gee attended Cornell University where he earned his B.S. Degree in Civil Engineering in 1975 and his M.Eng. Degree in Civil (Sanitary) Engineering in 1976. After college, he worked as a construction inspector for the U.S. Public Health Service on the Colville Indian Reservation in eastern Washington.
David joined CH2M HILL in late 1976 as a sanitary engineer in Corvallis and spent his entire career with the firm. He has devoted his time to the delivery of municipal wastewater projects and served in all types of project roles. He relocated to Milwaukee, Wisconsin, in 1978 as an active member of the Milwaukee Water Pollution Abatement Program, and resided in Milwaukee for the remainder of his career. He was the Wastewater Department Manager in Milwaukee during the early 1990s.
David was heavily involved with the planning, design, and construction of several large, complex, and award-winning projects including the City and County of San Francisco Southeast Water Pollution Control Plant (1977); several projects for the Milwaukee MSD Water Pollution Abatement Program (1977-2012); the Green Bay MSD (1987-1994); the Metropolitan Council Environmental Services (Saint Paul, MN) (1995-1996); the Alexandria Sanitation Authority WWTP Expansion and Upgrade (1997-1999); and the Green Bay MSD (2007-2009).
David was a long-term member of the American Society of Civil Engineers, Water Environment Federation, and the Wisconsin Wastewater Operators Association.
David retired from CH2M HILL in 2012 after 35 years of continuous service. He remains active as a technical resource on selected projects in the Midwest. Retirement has enabled David to enjoy golf and travel around the USA to visit his four children and the national parks.
---
Jerry Douglas Geist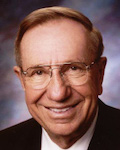 Jerry Geist was born in Raton, New Mexico, in 1935. He graduated from Las Vegas, New Mexico, High School and subsequently attended college on a Navy ROTC scholarship at the University of Missouri (Columbia) and the University of Colorado (CU Boulder). He graduated from CU with a B.S. Degree in Electrical Engineering.
Jerry served in the U.S. Navy for 4 years, from 1956 after graduating from the University of Colorado, until 1960.  He was assigned to work on the destroyer the Douglas H. Fox, beginning his tour of duty as the second youngest officer aboard ship. Before leaving the Navy, Jerry supervised a division of more than 100 sailors as the Damage Control Officer, an experience he often cited as providing valuable leadership training.
Jerry was, for 14 years, the CEO of Public Service Company of New Mexico (PNM) until 1990. After retiring from PNM, he established an energy consulting business, and served on numerous boards and committees. Notably, Jerry was a long-time member of the Board of Directors for CH2M HILL and the CH2M HILL Industrial Design and Construction, recently acquired by Jacobs Engineering. And, for many years, he served on the Board of Directors of the Davis Funds, a Wall Street investment company. Within New Mexico, Jerry served on a diverse set of local boards and committees supporting organizations such as the New Mexico United Way, the University of New Mexico, and the Taos Art Museum at Fechin House in Taos, NM. Throughout his lifetime, he sought out opportunities to serve his community, as exemplified by his leadership in the Albuquerque Chamber of Commerce, planning the Albuquerque Tricentennial, and serving on New Mexico's committee for the National Holocaust Museum.
Friends and family remember Jerry as a high energy, humorous, charismatic man who easily engaged and endeared himself to all those he met. He was generally a central feature, if not the life of a party. He loved people, and he loved life. Jerry was excited always by the prospect of making a positive difference in his community, for his friends, and for his family. Jerry was a beloved father and grandfather. He will be sorely missed.
Jerry passed away March 18, 2019, of liver cancer, surrounded in love by close family and friends.
---
Steve Gelman
Steve Gelman was born and raised in Greenwood, Mississippi, in the heart of the Mississippi Delta in 1951. He grew up in the house his dad had lived in his entire life. There was no street in front of the house – it faced the Yazoo River. Steve loved to fish, even though all you could catch in the Yazoo were catfish and gar. This love of the water and love of math and physics led Steve to study civil engineering at Mississippi State University.
Steve funded his way through college by being a student trainer for Mississippi State's football and baseball teams for his first 3 years. He got his B.S. Degree in Civil Engineering in 1973 and moved to Atlanta, Georgia, to work for a consulting engineering company doing highway work on a toll road. He got his first taste of the real world when he was told that the company had not secured the project he was to work on and thus, he did not have a job. This all happened 2 days before his start date. So, he took his second offer to be a civil design engineer for power plants for the Southern Company in Birmingham, Alabama.
After 15 months of doing grading and drainage design and realizing the water runs downhill, he decided to return to Mississippi State under the U.S. Environmental Protection Agency's grant program to get his Master's Degree in Environmental Engineering. Upon graduating, he stayed in Starkville and ran an environmental laboratory owned by a consulting engineer and several professors. After 3 years of doing everything from driving a van to take and pick up samples, performing chemical analyses and treatability tests, and preparing a design manual for the U.S. Army Corps of Engineers, he decided that he wanted to move to a larger firm and do more engineering. He joined CH2M HILL in April 1978 in the Montgomery, Alabama, office.
For CH2M HILL, Steve was a technical lead and project manager on dozens of industrial wastewater, remediation, and hazardous waste projects. He worked on wastewater projects for pulp and paper mills, refineries, metal finishers, food companies, chemical and fertilizer manufacturers, incinerators, and many other project types. He had a number of roles in the Environmental Business through the late 1980s. In the 1990s and 2000s, he had project delivery and operations roles for the combined Environmental Services and Industrial Systems Business Group (ISBG), and operations roles for IS, before becoming President of ISBG in late 2007. His last role at CH2M was Director of Technology. He retired from CH2M in 2014.
Steve shares, "My career at CH2M HILL was diversified, mentally challenging, and fun. Balancing solid technical work with excellent project management and outstanding client service has always been my goal and is the challenge of our profession."
Steve and his wife live in the north Georgia mountains about 20 minutes from the Tennessee border. He enjoys reading, fly fishing, photography, cooking, puzzles, opera, and all classical music. He has one son who is an estimator with Jacobs and lives in Florida.
---
Tom Genne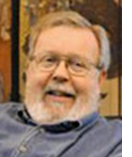 Born in Alfred, New York, in 1943, Tom Genne attended Syracuse University where he received a Bachelor of Architecture Degree (a 6-year degree in 5 years) in 1966. After graduation, Tom worked for several architectural firms in New Jersey, New York City, Seattle, and Portland, Oregon (1966-1976). He also served as staff architect for Western Washington University in Bellingham, Washington (1970-1972).
Tom joined CH2M HILL in 1976 as the only architect in the Corvallis office. He went on to serve as an assistant vice president of CH2M HILL, heading up the architectural component of the firm for many years.
Tom was also very active in professional societies throughout his career, including the Southwest Oregon Chapter of AIA, where he served as president elect, president, and past president (1989 1992); the Oregon Council of Architects (statewide association of AIA) and vice president of legislative affairs (1993-1997); and board member of the Architectural Foundation of Oregon for 12 years including serving as vice president (1993-2005).
Tom retired in 2005 and remains very active in his love of architecture. He recently served as design manager for 10 vocational schools in Sri Lanka, a part of the Sri Lanka Tsunami Reconstruction Program for which CH2M HILL was program manager. Tom and his wife Perk relocated to Colombo, Sri Lanka, for 7 months in 2006 for this assignment. He continued to assist the project from Corvallis during construction of these schools, which were completed in late 2008.
Tom is currently volunteering with Habitat for Humanity, working on the planning for a 16-unit development in Corvallis, and Sustainability Corvallis. Tom and Perk are in the process of scaling down and moving to a condo in Corvallis. In addition to Sri Lanka, their travels have included India, Singapore, Denmark, and Hawaii.
So much more to do!
---
Robert A. Ghiotto

Born in Mulberry, Florida, in 1933, Bob Ghiotto attended the University of Florida where he received a B.S. Degree in Civil Engineering (1959). His college career was interrupted when he served in the Army during the Korean Conflict as a communications chief in the 3rd Infantry Division.
In 1964, Bob joined Black, Crow & Eidsness, starting as the regional manager of the Naples office, later serving as Vice President of Clearwater/Tampa office in charge of the Aerial and Land Planning Division for the firm. He also served as Business Center Vice President for South Florida and South Carolina; and Senior Vice President of Business Development and Engineering for all of the firm's branch offices.
With the merger of Black, Crow & Eidsness and CH2M HILL in 1977, Bob joined CH2M HILL, where he served as Regional Manager of the Clearwater/Tampa office and the South Florida offices of Boca Raton and Fort Myers. He continued to serve with increasing responsibility including service as member of the Board of Directors (1978-1981) and as Vice President and Assistant Director of Professional Practice (1988-1993). During this period, he worked closely with regional managers and the Legal Department in helping to settle many construction disputes and potential litigation issues and assisting in development of the Negotiating a Better Deal seminars.
Bob retired in 1993 and enjoys his golf and travel, especially his mission trips to Guatemala, Venezuela, and Mexico assisting his son, Jeff, who is a missionary pastor. Bob, an ordained minister, occasionally fills in for pastors as the need arises. Read More…
---
Charles V. "Tom" Gibbs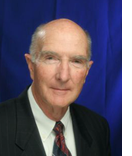 Born in Gresham, Oregon, in 1931, Tom Gibbs attended the University of Washington and graduated Cum Laude with a B.S. Degree in Civil Engineering in 1954, added an M.S. Degree in Civil Engineering in 1964, and completed 1 year of pre-doctoral work in Public Administration in 1966. He was a member of Tau Beta Pi and Sigma Xi honor societies.
In June 1974, Tom joined CH2M HILL as the firm's first Vice President from outside the organization as its Business Development Director. In that role, he helped win several large projects in Sacramento, Minneapolis, St. Louis (2), Los Angeles, and San Diego. He led the effort to win two projects in Milwaukee:  the UC/ICR study and the Water Pollution Abatement Project program management project and the Mississippi Gulf Coast program management project. In 1977, he moved to Milwaukee to open the Program Management Office where he managed the client's $2.1 billion Water Pollution Abatement Program. He served as Program Director until mid-year 1981 when he became the firm's Midwest District Manager based in Denver.
In 1983, Tom became manager of the Seattle office and in 1986 the Northwest District Manager and later the Western District Manager. In 1992, he became the firm's Executive Vice President and manager of the Water Practice. He served on the firm's Board of Directors for 12 years until his retirement in 1997. While in Seattle, he led the effort to win the design jobs for seven secondary treatment plants discharging into Puget Sound including Metro's West Point plant, a $472 million project. He served as Principal-in-Charge on that effort and chaired the joint client/consultant control board.
Recently, Tom and his wife, Jean, endowed the "Charles V 'Tom' and Jean C. Gibbs Presidential Fellowship in Environmental Engineering" at the University of Washington. The fellowship is designed to support graduate level studies for engineers from developing countries who will return home to help develop clean water and functioning sanitation systems for rural populations in those countries.
Tom and Jean spent their winters in Arizona and summers in the Seattle area. They enjoyed family, friends, golf, baseball, theatre, art, and international travel.
Tom passed away on July 27, 2019.
Read More…
Seattle Times Article
---
Bob Gladden

Born in Keltys (now Lufkin), Texas, in 1934, Bob Gladden attended Reed College in Portland, Oregon (1952); Stephen F. Austin State University in Nacogdoches, Texas (1953); Oregon State College in Corvallis, Oregon (1959); and Oregon State University (OSU) where he received his B.S. Degree in Civil Engineering (1967). While attending college, Bob worked for the Bureau of Public Roads, U.S. Department of the Interior, and the Bechtel Corporation as an engineering technician on the Swift Creek Hydroelectric Project in Washington.
Bob joined CH2M as employee No. 52 in the Corvallis office in 1959 as an engineering technician and enrolled at Oregon State College. He transferred to the Portland Office after graduating from OSU in 1967 where he served as a project manager on water, sewer, and drainage projects in Oregon and Washington. Bob was assigned to the Bend, Oregon, Wastewater Project in 1977 and the Alexandria, Egypt, wastewater project in 1980.
Bob left CH2M HILL after 25 years of service in 1984 to pursue other engineering interests. He worked as a project manager for several engineering firms in Washington until 1992, when he accepted a position as project manager on Guam and then became Office Manager on Saipan. On the Islands, Bob worked on site developments, utilities, solid waste, highways, dock, and airport facilities. Bob retired in 1999 and returned to Texas, where he enjoys genealogy; reading; and time with his family, grandchildren, and great-grandchildren.
---
Gary R. Graham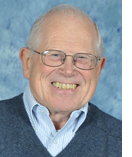 Gary Graham was born in North Bend, OR, in 1940. He hailed from a long line of fishermen and always had a love for the sea and water. Gary graduated from Weatherwax High School in 1958. He attended the University of Washington where he received his B.S. Degree (1963) and M.S Degree in Civil Engineering in 1964.
Gary began his career at CH2M HILL as an intern in 1963. After graduating with his Master's Degree, he began working in the Seattle Downtown office in 1964. Gary transferred and began working in the Corvallis office in 1967. He enjoyed working there and made many life-long friends. In 1971, he was given the opportunity to return to the Seattle area and work in CH2M HILL's Bellevue office park. He found a house for his growing family so he would be close enough to drive home for lunch.
Although Gary loved working in many areas, he specialized in two areas. One was wastewater treatment. As project manager, he would take the project from the conceptual stage to detailed drawing and specs, and finally to the administration of the construction contracts. He served on projects in Victoria, B.C.; Bellingham; Port Angeles; Milton-Freewater; Centralia/Chehalis; City of Kent; Grays Harbor County Pacific Beach; Hawaii Ford Island; and many more over the years. His other specialty area was treatment plant outfalls and other underwater pipelines. He always took a practical approach to these projects, and it seemed his love and connection with the fishing industry helped him in this regard. He was a registered professional engineer in Washington and Oregon.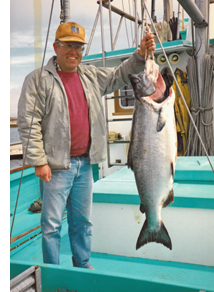 He is remembered for working his slide ruler faster than the young ones out of school could work their computer. Gary was always willing to share his knowledge and experience with others and served as a mentor to many CH2M HILL engineers over the years. Mentoring fellow engineers was the highlight of Gary's career at CH2M HILL. It was commented many times that his neat and organized letters and numbers at a uniform slant was part of his trademark. He often stated that a sharp pencil equals a sharp mind! Gary loved visiting the sites and doing the hands-on work. Gary was known for his grin from ear to ear and his favorite plaque, "The Rat Race Recovery Unit." If a contractor was having issues, Gary's favorite approach and statement was, "Well, let's go for the low fruit," and the issues always seemed to resolve themselves. He was a man of few words, but the ones that came out were choice words and wise.
In 1998, Gary received an award from the City of Kent, Department of Public Works for the Green River Natural Resource Enhancement Project for 35 years of Engineering Excellence. In 2005, he also received life member status from the American Society of Civil Engineers in appreciation of lifetime dedication and service to the profession of civil engineering.
Gary retired from CH2M HILL in the year 2000; however, he never left. He continued to work as a contractor on various projects, however; mainly Pacific Beach until 2013.
In retirement, Gary continued to enjoy commercial salmon fishing; serving at his church; and spending time with his family, especially his grandkids. At the urging of his daughter, he built a 13-foot wooden boat with his grandsons. He loved engineering and designing the boat and then building it with his young grandsons. The project took over 1.5 years because he would only put on one little part every few days and then sit in his chair, smile, and enjoy the process.
On December 17, 2013, he passed away in his home. Gary lived a full and rich life and was very blessed by serving CH2M HILL for over 50 years.
---
Ed Greey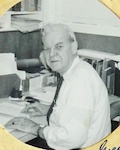 Born in 1901 in Princeton, NJ, Ed Greey graduated with the Class of 1924 from Princeton University with a B.S. Degree in Civil Engineering.
Following graduation, Ed joined the Matthews Construction Company in Princeton, NJ. He left Matthews in 1942 when he was commissioned as a Lieutenant in the Civil Engineering Corps, United States Naval Reserve and was called to active duty where he served in the South Pacific for 46 months. He returned to Inactive Status in 1946 with the rank of Commander.
Ed returned to Matthews Construction in 1946 after his military service. He then resigned his position in 1950 and moved himself and his family to Corvallis, Oregon, where he joined Cornell, Howland, Hayes and Merryfield.
Ed was viewed as the expert of specifications. He saved the firm from many uncomfortable issues through his thorough review and knowledge of specs. Clients, regulators, and contractors noted the quality of his documents. Ed was a perfect gentleman dealing with people in an acceptable constructive manner.
Ken Bielman was a frequent entertainer at the office Christmas parties. One year, he sang the following parody of Ed to the tune of "Never on Sunday."
When our specs are written, you'll see that Ed Greey is neatly, completely in command.
He can help you with a log pond, a bid bond, a palm frond – whatever you demand.
You can call me on a Monday, a Tuesday, a Wednesday, and I will set you straight –
But never call me on a Sunday, cause Sunday's the day I pass the plate.
Ed retired and donated his time to his church where he served as a valued custodian of the church premises for the rest of his life.
---
Douglas A. Griffes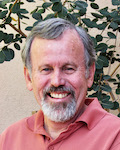 Born in Ashland, Kentucky, in 1949, Doug Griffes grew up in an Air Force family, spending his elementary school years in Bermuda, going to a British school. From this experience, he gained a passion for overseas travel and adventure that have never gone away. He completed his B.S. Degree in Civil Engineering at Lehigh University, and then spent 3 years in the Navy as the Liquid Cargo Officer on a fleet oiler, much of that time refueling aircraft carriers off the coast of Vietnam.
Following his Navy service in 1973, Doug had to choose between a career in the water business or the more lucrative oil business. He chose water because he figured that in the oil business he would have ended up either in Houston or the Middle East. He then went to work for Metcalf & Eddy (M&E) in Palo Alto, California, and completed an evening program at San Jose University, leading to an M.S. Degree in Civil/Environmental Engineering. Five years later, he was in Saudi Arabia for the first of many great assignments in the Middle East.
Doug spent 2 years on that first assignment in Al-Khobar, Saudi Arabia, where M&E was working on parallel projects with a new team from CH2M HILL. There, he got to know Nofal Kasrawi, Otto Vydra, and Les Wierson, some of the original pioneers of CH2M HILL International, establishing a close working relationship that eventually led to his engagement with the joint-venture (JV) wastewater program with the United States Agency for Internal Development (USAID) in Alexandria, Egypt, in 1981. In between those two assignments, he and his wife, Margaret, went on a 15-month "sabbatical," traveling across the Middle East and Europe, eventually settling in the Southern California office of M&E. One of the highlights of the sabbatical was a little camel trek. Together with Margaret's cousin, they bought 10 camels and then crossed the Western Desert of Egypt from the Libyan border to the Nile Delta.
Doug worked on the M&E side of the JV in Alexandria, helping to lead the development of the land treatment alternative, which would have provided for the irrigation of about 70,000 acres of desert. Most of the original good ideas on that project all happened with old guys like Gene Suhr and John Filbert during the 2-kilometer walk back from the office to the guest house. After having been indoctrinated, he finally called Filbert about 5 years later, made the jump to CH2M HILL, and then moved northwards to the San Francisco Office (then in Emeryville). There, he really got to know the company at a time when lots of interesting new things were happening in the water/wastewater field in the Bay Area, with great clients like East Bay Municipal Utility District (EBMUD), City and County of San Francisco, San Jose, Santa Rosa, and Monterey Water Pollution Control Agency. He got to experience the full range of positions there, including technologist, project manager (PM), Department and Division Manager, and his favorite assignment as 70's District Discipline Director (DDD) for the Southwest District.
In 1994, he got the call to go back to Egypt as PM for USAID Cairo Wastewater Institutional Strengthening Contract, working inside a 17,000-person organization to transform it into a commercial utility. Believe or not, that transformation eventually happened (a few years after our project). That experience led to a long, steady succession of international assignments, with an emphasis on USAID, and program management. He moved to London in 1996 to take on the role of Water Business Group (WBG) Regional Business Group Manager (RBGM) for the Europe/Middle East Region, at a time when the business groups and the international regions were just learning how to love one another.
After London, he moved back to Denver in 1999 to manage the WBG International Business Development effort. With a home base in Denver, he then took on a number of long- and short-term assignments, mostly in the international arena. The most interesting and exciting by far was leading the positioning and proposal efforts for the Iraq Public Works and Water Reconstruction Program, and then jumping onto the program to spend 2 years in Baghdad. While in Baghdad, he served initially as Capacity Development Manager, working together with two Iraqi ministries, and then took on the role of Program Director.
Doug is now mostly retired, with his feet firmly planted in Denver, close to great skiing and biking. He does occasional short-term assignments with the Program Management Group, but focuses much of his time and effort with Water for People.
---
Garreth Grube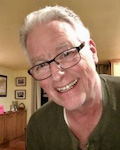 Gareth Alden Grube was born in Eugene, Oregon, in 1944. He attended the University of Alaska, Fairbanks where he received a B.S. Degree in Civil Engineering (1966) and a M.S. Degree in Environmental Engineering (1968). Following graduation, he joined the Navy as an officer in 1968, serving until 1972, including a tour in Viet Nam.
Gareth's professional engineering career was dedicated to protecting the rivers, lakes, and other waters of the Puget Sound for the safety of drinking water and the conservation of salmon. Gareth started his wastewater career while in college when he obtained his Alaska State certification as a water/wastewater treatment plant operator. During his Naval service, he was in charge of the Navy's first floating wastewater treatment plant vessel.
Gareth joined CH2M HILL in 1972 in the Bellevue office and left in the early 1980s. He returned to CH2M HILL in 2010 to work on the City of Seattle Long Term Combined Sewer Overflow (CSO) Control Plan for Bill Mori. Gareth was responsible for the CSO alternative development and evaluation work coordinating between CH2M HILL, City of Seattle, King County, and numerous subconsultants to determine the final $1 billion CSO control plan. After Bill Mori's voluntary retirement (VRP) in December 2014, Gareth completed the Long Term Control Plan by the EPA Consent Decree deadline of May 2015.
He is considered one of the founders of the City of Woodinville and served the City in many formal and informal roles, including as a council member from 2001 through 2003.
In his retirement, he finally purchased his dream car – an El Camino. He and his wife, Barbara, spent their adult adventure together enjoying their many friends and family, laughing, loving, being silly, singing, sharing music, dancing, and traveling the world. Their favorite travel mode was Princess Cruises, and they visited all seven continents.
Gareth passed away on June 23, 2018, in Everett, WA, after a brief 8-month battle with cancer.
---
Roger F. Haines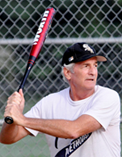 Roger Haines was born in August 1950 in Harvey, Illinois, a south-side suburb of Chicago. At age 5, his family relocated to the Kankakee area, about 30 miles to the south. After graduating from Bradley-Bourbonnais Community High School, he attended the University of Illinois, at Urbana-Champaign (UIUC). He earned a B.S. Degree in General Engineering and an M.S. Degree in Civil-Environmental Engineering in 1974.
This was the post-Clean Water Act of 1972 era, and engineers with education in wastewater treatment were in high demand. CH2M HILL and many other water/wastewater engineering firms were actively recruiting. Candidates got interview trips and competitive salary offers. Roger accepted an offer from CH2M HILL to work in its Corvallis, Oregon, office. He would guess that, in about a 12- to 18-month period, a dozen or more entry-level water/wastewater engineers were hired to start work in CVO.
On the heels of the South Lake Tahoe project and subsequent Upper Occoquan Service Authority (UOSA) project, CH2M HILL was retained to design a massive advanced wastewater treatment project in Montgomery County, Maryland. Roger and many, many other engineers worked full time on detailed design for 12 to 18 months. (For political reasons, the facility was never constructed.)
After the Montgomery County project was finished, there was a workload shortfall. Roger had some modest talent (for an engineer) writing, so he spent about a year helping to develop new promotional publications, under the supervision of Joanna Wilson. This entailed traveling to Redding and meeting Clair Hill, and also the chance to meet and work with several other senior leaders in the company at that time. A great experience!
After 4 years in CVO, including a couple of several-month-long temporary assignments, Roger began a 2-year field assignment in Merced, California. He helped do resident observation on a wastewater treatment plant construction, under the supervision of long-time construction observer Dick Tandy. After that was completed, he transferred to Gainesville, Florida, in 1980. This was just a couple years after the acquisition of BC&E, and transition/integration was ongoing. Eighteen months later, he transferred to the office in Naples, Florida. In that small-office, front-lines setting, Roger learned about business development, client management, and all that those entail.
In late 1987, CH2M HILL was consolidating its Florida operations; and Roger transferred to Gainesville, where he worked until retirement in November 2012. His focuses in those years were on leadership and operations management in the detailed design organization and the Gainesville design center, and on managing design-phase work for major water treatment plant and wastewater treatment plant projects.
Since Roger stopped working in late 2012, he has transitioned into a mix of recreation, sports, travel, volunteer, entertainment, and leisure activities. He and his wife remain in Gainesville and continue to enjoy the social, family, and other circles long established. He says that he is blessed and grateful.
---
William Barry Hall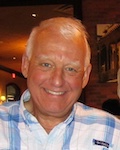 Barry Hall was born in San Diego, CA, in 1944. Following high school, Barry attended the University of Florida in 1961 and 1962 and then received a congressional appointment to the U.S. Merchant Marine Academy (USMMA) where he received his B.S. Marine Engineering, Cum Laude Degree in 1966. In addition, he earned a U.S. Coast Guard (USCG) Third Assistant Engineers License, Steam and Diesel, Any Ocean, Any Horsepower; a U.S. Navy Commission, Ensign; Nuclear Propulsion Studies; Society of Naval Architects and Marine Engineers; and NY Port of Engineers Award 1966.
As a requirement for graduation from the Academy, every midshipman is required to earn a minimum of 300 days sea time. Barry spent his Sea Year (1963-1964) sailing Lykes Bros C-2 ships to Ireland, Scotland, England, Spain, Italy, Yugoslavia, Vietnam, Okinawa, Korea, and Japan. He also sailed with the Delta Steamship company to Brazil, Argentina, and Uruguay.
Following graduation (1966 -1969), Barry sailed on a USCG Engineers License to Africa/Mozambique/Tanzania with Robin Line on a C-2 Victory vessel. He also sailed with the Mobil Oil Corp tanker fleet serving as engineering officer on various tankers where he raised his license to Second Assistant Engineer.
In 1969, Barry joined Newport News Shipbuilding & Dry Dock Company where he served the U.S. Navy as the Nuclear Shift Test Engineer on nuclear-powered USS Enterprise (CVAN-65) aircraft carrier's second nuclear refueling and steam generator replacement program. He was also involved with new construction of the nuclear plants, their startup, and testing for a new class U.S. Navy Nuclear Guided Missile Frigates.
In 1976, Barry joined Lockwood Greene Engineers Atlanta as a mechanical engineer. Over the next 27 years, he worked his way up from Project Manager to Director of Projects; Chief Engineer; Atlanta Office VP Operations; Regional VP Operations; International VP for Mexico, Brazil, and Argentina; and finally VP/Sales Advanced Manufacturing.
With the merger with CH2M HILL in 2003, Barry stayed on to continue to serve as VP Sales Advanced Manufacturing before moving to VP Sales Aerospace & Aviation. In 2008, he moved over to CH2M HILL International as VP/Country Manager in the Dublin, Ireland, Office Operations as an expatriate stationed in the Dublin office for 2 years.
Barry retired in Dublin in February 2010.
Barry and his wife, Diana, currently reside in Atlanta where they remain very active with a wide range of interests. A high priority for them is an annual return to Dublin, Ireland. They also enjoy river cruises throughout Europe. Back home, he continues to pilot his 1947 Stinson Flying Station Wagon and also spends time building an Experimental Sonex/Waiex light-sport aircraft (ELSA), and flying show planes to airshows/expos for Hansen Air Group. In addition to airplanes, Barry enjoys classic cars and wood runabout boats. And, to keep his toe in engineering, he joined the Board of Directors of Barge Design, an engineering firm, 2014 to 2019 as Board Adviser.
---
Philip (Phil) Greenleaf Hall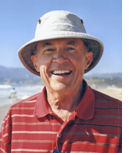 Born in Chicago, Illinois, in 1941, Phil Hall attended the University of Michigan where he received his B.S. Degree in Civil Engineering in 1963 and his M.S. Degree in Environmental and Water Resources in 1966. Following his undergraduate work, Phil served as a Peace Corps volunteer in Riobamba and Ambato, Ecuador, constructing schools, water systems, roads, and bridges in rural communities. Having contracted amoebic dysentery on several occasions, he returned to graduate school to study water quality! In 1993, he attended the Harvard Business School Advanced Management Program III. Phil is a member of Chi Epsilon and was named Outstanding Alumnus by the University of Michigan College of Engineering in 1994.
Phil joined CH2M in 1966 in the Seattle office as a project engineer and project manager. He soon went on to hold several senior management positions of increasing responsibility including department manager and later regional manager in San Francisco followed by assignment as the Southwest District Manager for California, Nevada, and Arizona, 1970-1987. Phil went on to become the Central District Manager in Denver (1987-1990), the new Southwest Region Manager (1990-1992), and then Chairman of the Board of CH2M HILL Companies, Ltd. (1992 2000). Phil is currently (2008) consulting on a part-time basis for the Water Business Group.
Phil was very active in professional societies at the highest levels throughout his career including Chairman, Water Environment Research Foundation; Chairman, National Engineers Week – 2000; Chairman, Western Regional Council; and Director, California Chamber of Commerce. Phil's community service included serving as Chairman for Colorado Uplift working with at-risk students in Denver public schools.
Phil retired in 2007 and is currently consulting with CH2M HILL and a small private equity firm called Arrow Investors, working as Greenleaf Consulting, LLC. He also enjoys volunteering for several church-related activities.
---
Loring Edmund Hanson

Loring Hanson was born in Oakland, California, in 1923. He attended the University of California (Berkeley) and graduated with a Bachelor of Applied Science/Mechanical Engineering Degree (1945). He then served our country during the Korean War with the U.S. Navy on the USS Saufley, DD 465 earning the rank of Lieutenant.
From 1948 to 1966, Loring was a design engineer with East Bay Municipal Utility District. He also served as Senior Civil and Mechanical Engineer and Project Manager for the design of two major Water Treatment Plants.
In 1966, Loring moved his family to Redding where he joined Clair A. Hill & Associates as the Manager of Water and Waste Treatment. From 1966 to 1977, he supervised the design of major water and waste projects for the cities of Redding, Yreka, and Oroville; Enterprise Public Utility District (PUD); Summit City PUD; and South Tahoe PUD.
From 1977 to 1982, Loring commuted weekly to the San Francisco office where he served as Project Manager of CH2M HILL's part of the design of the San Francisco Outfall Project in a joint venture with PBQ&D. In 1982, he moved to Oakland and became Vice President and Chief Engineer of the CH2M HILL Emeryville office. In 1983 and 1984, he was in Alexandria, Egypt, to serve as the Project Manager for the evaluation of alternatives for disposal of Alexandria's wastewater.
Loring was a California Registered Professional Engineer in both Civil and Mechanical Engineering, a life-time member of the American Water Works Association (AWWA), the American Society of Civil Engineers (ASCE), the University of California Alumni Association, Phi Delta Theta Fraternity, member of Toastmasters, the National Ski Patrol, and the Redding and Reno Elks Club.
In 1984, Loring returned to Redding and worked as a Senior Consultant; he retired later that year. After his retirement, he was fully occupied with extensive traveling abroad with his wife Betty, carvanning with friends from the Elks RV Club, and singing with a barber shop quartet group.
In 2002 Loring and Betty moved to Sparks, Nevada, where they were very active in the community. He was still working out at the gym 3 days a week up until 2 weeks before he passed peacefully at his home in Sparks, Nevada, on February 24, 2017.
---
Susie (Hanson) Gaare
Susie Gaare was born in Indianapolis, Indiana, in 1942. She attended Ball State University and graduated in 1964 with a B.S. Degree in Elementary Education. She taught 4th grade in Dayton, Ohio, for 4 years and 6th grade at Hahn Air Base in Germany for 1 year. She moved to California in 1972. In 1975, she began another career as a technical editor.
Susie joined CH2M HILL in 1979 as part of an acquisition of seven people to enlarge the aviation/airport engineering and planning staff in the Southern California office. Susie was the only editor in the office at that time, and she increased the size of the Publications staff, as needed, throughout her career. She served as the Publications Lead until the mid-1990s when she began to serve as the lead publications manager on many project reports. She was the lead editor for the Advance Planning Report for the City of Los Angeles; the Eastern Transportation Corridor Design-Build Project in Orange County, CA; and the State Route 79 Widening and Realignment Projects in Southern California, among many other project reports. Susie also wrote the SCO monthly newsletter for 27 years.
Susie retired in June 2010 and was married 4 months later. In mid-2011, she completed her 44th and last full marathon (26.2-mile race). She and her husband, Jon, spend their retirement time traveling, walking and training for fitness races, reading, spending time with family and friends, and relaxing. Susie also spends time editing biographies and stories for the CH2M HILL Alumni History website.
---
Wayne Hanson

Born in Wildwood, Alberta, Canada, Wayne Hanson graduated from the University of Toronto with a B.S. Degree in Chemical Engineering, and from Portland State College with a B.S. Degree in Mathematics. He worked as a chemical engineer with Hercules from 1958 until 1967. He served as the Assistant Director of the Department of Environmental Quality (DEQ) for Oregon from 1967 to 1975.
Wayne joined CH2M HILL as a Project Manager in 1975 and during the next 10 years worked on numerous projects doing advance planning, permitting, and siting for high-profile clients such as Kaiser Aluminum, Bergsoe Metals, National Semiconductor, and Digital. When IDC was created in 1985, he joined the new firm as the Vice President responsible for Business Development, focusing primarily on electronic companies such as IBM, Digital, NSC, INTEL, Fujitsu, NEC, TDK, and Telefonica. Since 1995, Wayne has primarily focused on the Asian theater, opening offices in China, Taiwan, Singapore, Korea, and in Joint Ventures in Japan.
Wayne planned to retire in 2002, but with continuing efforts on building business Anchor Sites in China, Korea, and Japan, Wayne is leaving his options open!
---
Fred Harem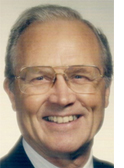 Born in 1925 in Terry, Montana, Fred Harem attended high schools in Roseburg and Eugene, Oregon. He graduated from Oregon State University in 1950 with B.S. Degree in Civil Engineering, and from Yale University in 1951 with a Masters Degree in Structural Engineering.
Fred was hired by CH2M almost immediately in July 1951 as a Civil/Structural Engineer. He served as Structural Engineer, Project Manager, Regional Manager, and various Water Engineering roles until 1968. He was invited to become a partner in CH2M in 1962. From 1968 to 1974, Fred filled many important positions as Vice President and Director for numerous large Water Supply Engineering Projects. From 1973 to 1984, he served as Project Coordinator, Principal-in-Charge, and Director for the huge Trinidad Island Water System Project, CH2M HILL's first major foreign project. From 1984 through 1986, he was Project Manager and Program Director for the Alexandria (Egypt) Wastewater Program, CH2M HILL's largest foreign project to date. From 1986 through 1990, Fred was Vice President, Water and Wastewater Division Manager, and Assistant Regional Manager of the Milwaukee Office.
Fred retired in 1990, but continued to serve as a Senior Consultant and Project Manager. Retirement activities included managing a humanitarian Eye Care Clinic in Ecuador for the Rotary Club International and volunteer work in several local civic, church, and charitable organizations, plus as much travel as a busy schedule will permit. Fred passed away on September 30, 2009. View Fred Harem's Obituary
---
Lyle Hassebroek

Born in Cumberland, Wisconsin, in 1941, Lyle Hassebroek received a B.S. Degree in Civil Engineering from the University of Wisconsin in 1963 and joined CH2M immediately following graduation. He started in the CVO office working on a number of projects before moving to Seattle in 1965 as the Resident Engineer on a large sewerage project in Normandy Park. In 1967, Lyle transferred to the newly opened Seattle office, joining a staff of about 10 to 15 employees, and ultimately became the Regional Office Manager in 1978. Between 1974 and 1976, he was responsible for developing CH2M HILL's presence in the Upper Midwest where little work had been done heretofore. His success in obtaining some major clients led to opening offices in Madison and Milwaukee, leading in turn to the successful acquisition of the huge Milwaukee Metropolitan Sewerage District Project.
Lyle was named the Northwest District Manager in 1981 while continuing as the Seattle Office Regional Manager. In 1983, he moved to Atlanta, Georgia, to become the Eastern District Manager covering the firm's responsibilities on the East Coast. During 1984 and 1985, he took leave of his District Manager's role to become the Proposal Manager in Reston, Virginia, in pursuit of the very large and extremely important REM IV Superfund Project sponsored by EPA. Following the successful acquisition of this project, he returned to Atlanta and his District Manager's position.
Lyle was named President of CH2M HILL, Inc. and moved to Denver in 1990. In this position, he presided over significant re-engineering and restructuring during 1992 and 1993 to meet the challenges of a very competitive marketplace. He was named Chief Administrative Officer in 1993 responsible for the corporate functions of the firm.
Lyle retired in 1996 following a long and extremely productive career.
Lyle passed away peacefully on May 21, 2020, after 12 years of Parkinson's Disease.
---
Tim Hassett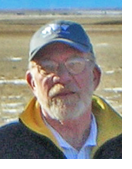 Born in Rochester, New York, in 1945, Tim Hassett attended the University of New York at Buffalo where he received his B.S. Degree in Civil Engineering (1972) and was elected to Chi Epsilon (1971). Tim later attended Georgia Tech where he received his M.S. Degree in Civil Engineering (1974) and completed his thesis on the "Use of Watershed Models to Predict Low Flows." After graduation, he joined Acers American in Buffalo where he developed a physical model of Lake Ontario for design of submerged diffuser discharges for nuclear power plants. This was the first time physical modeling was used to design the configuration and shape of diffuser jets to maintain a discharge plume temperature gradient. In 1974, Tim joined DSA Engineers of Tampa, Florida, as their Drainage Department Manager, where he designed the drainage for 30 miles of I-75 in Florida.
Tim joined CH2M HILL in 1978 in the Clearwater, Florida, office where he served as a Project Manager, Design Manager, and ultimately as Conveyance Design Technology Leader. Major projects included the Pinellas County Drainage Master Plan and the $25 million design and construction of a 72-inch raw water pipeline for the City of Austin, Texas.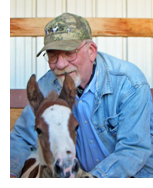 Tim fostered and led a collaborative relationship with all the major pipe manufacturers in the U.S. that ultimately produced a set of conforming pipe design standards for the industry. He also led the development of CH2M HILL pipeline design tools using the MathCAD software package and made significant headway in modifying our master specifications to align our goals and the industry's goals to produce quality pipe products for the benefit of our clients. Other technical achievements included the drainage analysis for closure of Kesterson Reservoir (California); the first use of Geographic Information System (GIS) tools to determine watershed parameters (Palo Alto, California); and the development of GIS tools and integrating them with the Storm Water Management Model (SWMM) to perform sewer master plans (City of Dallas, Texas). Integral with all of this work included mentoring of numerous young engineers in proper pipe design and specifications.
Tim retired in October 2008 and was embarking on some lifelong fantasy vacations and hobbies including snow skiing, scuba diving, and raising horses. Tim particularly enjoyed volunteering at Pikes Peak Therapeutic Riding Center. "Things are just awesome as long as I get out of my own way and allow life to happen the way it is supposed to." Tim unexpectedly passed away on June 1, 2012. Read More
---
James C. Hawkey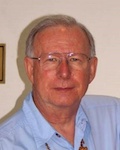 Jim Hawkey was born in Sturgeon Bay (Door County), Wisconsin, in 1942. He attended the Michigan Technological University in Houghton, MI, where he earned his B.S. Degree in Civil Engineering (1964). He then moved to Madison, WI, where he received an M.S. Degree in Civil Engineering (Hydraulics) (1965) and a PhD in Civil Engineering Studies (fluid Mechanics) (1966) from the University of Wisconsin.
Following graduation, Jim joined Clark Dietz and Associates, Urbana, Illinois, where he served as a municipal water, wastewater and water resources process mechanical engineer, and manager (1966-1972). In 1972, he was transferred to the Jackson, MI, office where he continued to manage water and waster projects as a process mechanical engineer.
In 1974, Jim joined Black Crow and Eidness (BC&E) in their Gainesville, FL, office where he served as a process mechanical engineer, project manager, and their Design Center Quality Control Manager. When the firm acquired BC&E in 1977, Jim stayed on to build an outstanding career of increasing responsibility including becoming the first District Discipline Director for Water & Wastewater.
In 1988, Jim transferred to the Atlanta office where he continued to manage projects while serving as the Discipline Group Director-Conveyance Systems. He returned to the Gainesville office in 1997 where he joined the Design Center as the Chief Engineer and Quality Control Manager.
Jim retired in 2010; however, he continued working as a contract employee until 2014. He continues to serve as an engineering consultant for the Watershed Association of the Tellico Reservoir (WATeR), and the Tellico Village Property Owners Association (TVPOA) where serves on the Public Services Advisory Committee (PSAC) as Vice-chairman and Chairs the TVPOA committee on Aesthetics and the Environment.
But it is not all work. He continues his world traveler hobby where he has (so far) visited 48 States, 73 foreign countries, all 7 continents, and all oceans.
---
Gary J. Hermann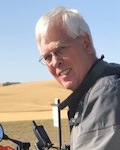 Gary Hermann was born in 1949. He grew up as a farm kid at the east edge of the Rolling Hills of the Palouse at Genesee, Idaho. He studied engineering at the University of Idaho, earning B.S. and M.S. Degrees in Agricultural Engineering in 1971 and 1972, respectively.
Gary joined Clair A. Hill & Associates as employee #300 in early 1973, as its merger with CH2M was being completed. He was assigned to Ed Lance's Agriculture Engineering Group and stationed in Redding from 1973 to 1977, in Portland from 1978 to 1987, and in Denver from 1988 to 1993. A couple of his early project assignments were to help Don Marske's project team develop and implement the Biogro biosolids reuse program in Salem, Oregon, and the MetroGro Biosolids Reuse element of the Madison (WI) Metropolitan Sewerage District's, 201 Wastewater Facilities Plan. Gary reports these programs set the course for his career focus on agricultural reuse of municipal and industrial wastewater treatment effluent and sludge. Both programs are going strong after more than 40 years of successful operation!
Agricultural reuse also provided opportunities to work on and travel to project sites in several states, Egypt, and Saudi Arabia, where he got to work alongside Bob Charley, Mark Madison, Jim Schwing, Gene Suhr, John Filbert, Randy Naef, and many others. In addition to project engineering and management, he served as the Water Resources Department Manager in Portland and as the Central Region land treatment and beneficial reuse coordinator in Denver. Gary's technical focus while in Denver expanded to encompass hazardous waste management. This included working on REM IV and ARCS Superfund Projects, and a 2-year stint as Project Manager for the Lowry Landfill Site.
In 1994, he accepted an offer he couldn't refuse and moved to Memphis, Tennessee, to complete the second half of his 40-year engineering career at Velsicol Chemical Company's Memphis Environmental Center. While there, he was the Senior Environmental Projects Manager for RCRA Corrective Action Programs at chemical manufacturing plants in Memphis and Chattanooga, Tennessee, and in Bayport, Texas. Of particular interest and challenge was the remediation of 18 residential properties along the Cypress Creek Stormwater Channel in Memphis, the development of contaminated groundwater recovery and treatment systems, and the demolition and remediation of the 78-acre Chattanooga plantsite.
Gary retired in 2014 and returned home to the Palouse where he and his wife, Joan, currently reside. In addition to periodically helping out on the family farm, he keeps active with off-highway motorcycle adventure and trail riding in the Pacific Northwest.
Gary shares that he is grateful to CH2M HILL and to Velsicol for the opportunity to leave some marks on this earth. These include the ever-renewing Biosolids applicator tracks across farmlands, backyards that are safe for child's play in Memphis, the ready-for-reuse Chattanooga plant site, and irrigation water distribution system structures in North America and the Middle East.
---
Randy Hoffman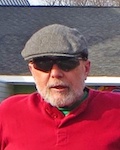 Randy Hoffman was born in Vancouver, BC, in 1951 and moved to Portland, OR, when he was 3 years old. His Pennsylvania Dutch heritage instilled a utilitarian work ethic that included working for pay in berry fields and produce farms beginning the summer after 3rd grade and extended to warehouse and factory jobs to pay for college.
While working on a B.S. Degree in Civil Engineering at Oregon State University, he secured a gardener/handyman job with Fred Merryfield after an intense interview. In the spring of 1974, midway through his 2nd year working for the Merryfields, Fred informed Randy that a summer intern job was waiting for him on the Clackamas County Sewer Project out of CH2M HILL's Portland Office.
After receiving an M.S. Degree in Environmental Engineering in 1976, Randy began his full-time engineering career in the Portland Office. A steady diet of water system pipeline/pump station/wells/treatment projects in study/design/construction phases provided practical skills to go with his formal college education. The firm's strong core of design technicians was his much-appreciated mentors.
While in Portland, Randy became intrigued with the firm's international work listening to Les Wierson's stories. His first opportunity appeared to come with a major win in Sri Lanka, but global politics intervened to permanently stall the contract. Finally, he got an assignment in Amman, Jordan, in 1983 for 3 months before relocating his family to Reston, VA. The yearning for international travel was not abated by this short stint.
Randy was part of the firm's strategy to integrate CH2M HILL's East Coast/West Coast cultures with strategic personnel relocations. Shortly after arriving on the East Coast, the firm's president, Lyle Hassebroek, asked Randy to recruit an East Coast softball team to take to the annual Bend, OR, Softball Tournament. The response was overwhelming with several non-playing employees donating airline miles to help the 15-member team make the trip.
Within a year of arriving on the East Coast, Randy successfully led a team in a design competition for a new, state-of-the-art water treatment plant in Newport News. VA. Over the next few years, he helped leverage for this award-winning project to win new water supply clients in Norfolk, VA; Chesapeake, VA; Richmond, VA; Fairfax, VA; and Cary, NC.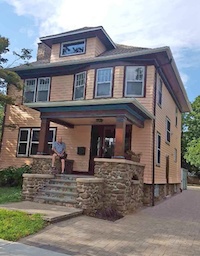 In 1993, Randy was asked to work on USAID's Environmental Technology & Policy Program in the former Soviet countries. After spending several months travelling back and forth to Siberia, Randy moved to Moscow, Russia, in 1994 to open CH2M HILL's commercial office developing business in the former Soviet countries including private and municipal water supply and wastewater treatment, industrial waste treatment, and oil field environmental assessments.
Unfortunately, at some point during his travels in former Soviet countries, Randy was exposed to radiation and developed Myelodysplastic Syndrome (precursor to Leukemia). This led to intense radiation and chemotherapy treatments in 1999 followed by a stem cell transplant. After more than 7 years of recovery, he was cleared to return to work.
In February 2007, Randy landed in London, UK, as a member of the 2012 Olympics Program. With support from team members, Randy's stamina improved; and he was able to contribute to the success of building an iconic $10 billion park for London's eastside. From there, Randy took his major program knowledge and skills to Baton Rouge, Louisiana, and then Fresno, California, before retiring in 2018.
Retirement's first challenge was a complete renovation (interior and exterior) of a 1912 vintage craftsman house in New Haven, Connecticut, next door to his son, Willie. Randy and Kathy spend time travelling as well as several weeks each year visiting their daughter, Jessica, in Seattle.
---
Terry Hopfenspirger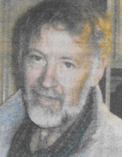 Terry Hopfenspirger was born in July 1943, in Ladysmith, Wisconsin. He spent his younger years in Mankato and Rochester, Minnesota, where he enjoyed hunting with his family and exploring the canoe trails of Minnesota. He later attended Iowa State University where he received his Architectural Degree. After graduation, he was hired by an architectural firm in St. Cloud, Minnesota, where he worked for several years before moving to Boise, Idaho, in 1977 to begin his career with CH2M HILL. During his career, he became senior architect, project consultant, manager, and mentee. Terry retired in 2012 after 36 years with the firm.
Terry passed away on January 2, 2017.
---
Jim Howey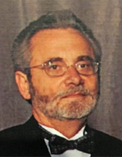 Jim Howey was born June 1945 in Pitman, New Jersey, a small town in southern New Jersey. After graduating from Pitman High School, he worked for a year as an architectural draftsman before attending Tennessee Technological University (TTU). While at TTU, he was elected to Tau Beta Phi and the military honor society. After earning a Bachelor of Science Degree in Civil Engineering in 1968, he accepted a commission as a second lieutenant in the Army Corps of Engineers. During his active duty in the Army, he served at Fort Riley Kansas and I Corp in South Korea. While in Korea, his command built the first paved road into Panmunjom. Jim was honorably discharged as a first lieutenant in 1971. Upon completing his active duty commitment, he was awarded an EPA grant and returned to TTU receiving a Master of Science Degree in Civil Engineering in 1972.
While a graduate student at TTU, his advisor recommended that he apply to this "up and coming" firm located in Corvallis, Oregon. Expecting to interview in Corvallis, Jim instead received a ticket to a place called Reston, Virginia. There he interviewed with Gordon Culp, Gene Suhr, and John Filbert. Even after meeting Jim, they hired him anyway.
Jim started working for CH2M HILL in September 1972, and his offer letter indicated that the firm had 450 employees. He had been working at CH2M HILL for a couple of months when a nice elderly guy (at least he seem elderly to a 20 something) came into his office and sat down. He introduced himself as Jim and proceeded to chat. Jim Howey, being a newbie, tried to stay on task. The old guy finally told Mr. Howey to put his pencil down and talk with him. The old guy formally introduced himself as Jim Howland and sat and talked with Jim for over an hour. Jim kept calling his guest Mr. Howland, and Mr. Howland kept reminding Mr. Howey to call him Jim. He finally said, "If you are not comfortable calling me Jim, call me Dad." Jim Howland told Jim of the three guiding principles of the company of Do Good Work, Make a Profit, and Have Fun. Mr. Howland said he wanted to make the second principle "Make Gobs of Money" but wisely got voted down by his partners. It was a great introduction into the firm and gave Jim a great feel for the culture. It was the first of many great conversations the two Jims had over the years.
Jim's first project manager was a guy named John Filbert. John was a great mentor and a joy to work with. The first project was the Montgomery County Regional Advanced Wastewater Treatment (AWT) Plant. It was Jim's first and last PERFECT design project. The design was finished, but the plant was never constructed. While working on the Montgomery County project, Jim spent some time in Corvallis and Seattle, where he got to spend some time with the founding fathers.
At John Filbert's urging, Jim joined him in the Industrial Waste Group and had the privilege of working with Bob Pailthorp. Jim became the east coast Mr. Potato doing wastewater treatment designs for the likes of Tater State, McCain Foods, and Wise Foods. In performing those projects, he got to work closely with John Lee, Craig Zeien, and a guy named Ralph Peterson. Jim later worked on the Superfund projects and again had the privilege of working closely with Ralph. He worked on Love Canal and later was the project manager for Lipari Landfill located next to his home town in New Jersey.
John Filbert once again convinced Jim to "join him," this time in the Water Design Group. In 1981, Jim took a temporary assignment to the Gainesville, Florida, office to be the assistant project manager on the design of a water treatment plant for the City of Philadelphia. Following the completion of that design, he moved to a three-person office in Philadelphia to lead the construction oversight of the project and to develop new business.
In 1984, Jim moved back to the Reston, Virginia, office and continued to work with both the Water and Industrial Groups. In 1988, he had the opportunity to move to the newly founded New Jersey office. In 1990, CH2M HILL acquired a planning and design firm, RGH, located in the City of Philadelphia. Since this firm was larger than the New Jersey office, the New Jersey office was absorbed into the new Philly office. In 1989, Jim became Client Manger for the North Hudson Sewerage Authority, located in Hoboken, NJ. This remained Jim's client until he retired in 2010.
In 1994, Jim received a call from the ALCOSAN project in Pittsburgh. They asked if he could work on the project for a couple of weeks. Jim said, "Yes" and commuted to Pittsburgh every week until January 1997 when he left the engineering company to work for OMI. The job was project director for the North Hudson Sewerage Authority. In early 2000, Jim became the Regional Vice President of Delivery for OMI's Northeast Region. He remained with OMI until 2004 when he became the Chief Engineer for the northeast region of the Design and Construction Region, Northeast and Canada (DCNC). While serving as the Chief Engineer, Jim also was the acting OMI Project Director as well as the client service manager for the North Hudson Sewerage Authority. In 2006, he rejoined the Water Business Group assisting with project delivery in the Northeast Region.
Since retiring in June 2010, Jim has moved to Delaware to be near five of his seven grandchildren. He and his wife keep themselves busy traveling and running after their grandchildren. Jim also keeps himself out of trouble by volunteering at the Tri-State Bird Rescue and Research organization assisting with facility maintenance, doing home improvement projects for his wife and kids, and woodworking. He is now into making wooden toys for his grandchildren. Jim says he is grateful for the years he spent at CH2M HILL and the many wonderful people he had the privilege to work with over the years.
---
Richard (Dick) C. Humphrey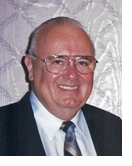 Born in Portland, Oregon, in 1932, Dick Humphrey attended Oregon State College (OSC then, OSU now) from 1954 to 1958 graduating with a B.S. Degree in Civil Engineering. Prior to attending OSC, he joined the U.S. Navy in 1951 and was honorably discharged in 1954 as a 2nd Class Petty Officer. After graduating from OSC, he worked for Gate City Steel in Boise, Idaho, as an engineer in its fabricated steel sales group.
Dick joined CH2M full time in 1959 as a Resident Engineer on the Boise Bench sewer project, the firm's largest project at that time. Throughout his career, Dick worked for over a quarter of the cities in Oregon, several counties, and many sanitary districts and authorities.
Significant projects included work with the Placer County Water Agency, the cities of Baker and Bend, and the implementation of the regional sewerage system for the Bear Creek Valley Sanitary Authority in Jackson County, Oregon. In 1979, Dick went to Milwaukee, Wisconsin, to be a part of the Quality Control Group of the Water Pollution and Abatement Program of the Milwaukee Metropolitan Sewerage District (MMSD). The work involved direction of several subconsultants who were involved with the design of both open-cut and tunneled sewers ranging in diameter from 8 to 216 inches. He was also MMSD's consultant for the development of revised tunneling specifications that significantly reduced the liability of the District. Working with a local precaster, Dick played a major role in promoting precast concrete segmental tunnel liners, an innovation at the time but common practice today.
Dick was a member of the American Public Works Association, the Pacific NW Pollution Control Association, Water Pollution Control Federation (now the Water & Environment Federation), the International Society for Trenchless Technology, and the American Society for Testing and Materials (ASTM). He received the ASTM Robert R. Litehiser Career Honor Award in 1996. Dick retired in 1993. He passed away on February 23, 2009. View Dick's Obituary from Corvallis Gazette Times
---