Dick Ivey

Born in Portland, Oregon, in 1928, Dick Ivey attended Reed College where he graduated with a B.A. Degree in History (1950). He completed his Masters Degree in Political Science at UC Berkeley in 1957. Following his undergraduate work, he served in the U.S. Army from 1950 to 1954. After his military service, he returned to graduate school and worked as an editor and reporter for the Port Angeles, WA, Evening News from 1954 to 1956. He was also a researcher at the Bureau of Governmental Research and Service at the University of Oregon.
Dick joined CH2M in 1964 to establish the firm's planning practice and served as its Vice President and Discipline Director for Planning. He was a major architect of the Portland, Oregon, Downtown Plan in the early 1970s, and was recognized by Oregon Governor Neil Goldschmidt as the "father of the Portland downtown transit mall." He was also recognized by Lloyd Anderson, a former Portland City Commissioner and who hired Dick at CH2M: "He had a genius for figuring out how to translate ideas into workable public policy."
As an extension of the Planning Discipline, Dick established the firm's environmental planning practice in the early 1970s, which ultimately led to the management of large interdisciplinary environmental projects. He helped manage international assignments in Saudi Arabia and worked with the Navajo and Hopi Indian Tribes' relocation programs in the 1980s. Dick developed strong and enduring client relationships by becoming a friend and respected colleague. Clients around the nation would inquire about him when meeting with other CH2M HILL staff, even years after their encounter with Dick. His sense of humor and open, honest, friendly style accounted for the respect many of his clients had for him.
Dick was a visionary and believed in the value of helping clients solve a problem through creative thinking and planning, and clients responded accordingly. In the early years, this began to differentiate the firm from its competition. Later, others saw the value and copied the practice by offering interdisciplinary, comprehensive services themselves. He established a high standard of excellence, especially in communication and in written products. His staff considered him more of a father or colleague than a boss. He was long on guidance, and a tough but constructive critic. He was careful to develop the planning discipline as a collaborative. His creative thinking, alternative viewpoints, and practice on the periphery of engineering, which he sometimes viewed as too linear, made him a maverick legend in the firm.
He was a member of the American Planning Association and a Board member of the American Research Center in Egypt. In 1992, he received the Rudi Bruner Award for Urban Excellence for technical work contributions to the development of Portland's 1972 Downtown Plan.
Dick retired from CH2M HILL in 1994, and died in August 1996. In addition to his own personal accomplishments in the firm, his most valuable contribution was to help broaden the company perspective, and thereby the depth, breadth, and effectiveness of services provided.
---
Robert "Bob" Jacobs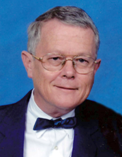 Born in San Mateo, California, in 1945, Bob Jacobs attended the University of San Francisco for 2 years. He transferred to the University of California at Berkeley and received a B.S. Degree in Civil Engineering in 1967. He received a Masters in Transportation Engineering from UC Berkeley the following year.
Bob was drafted in 1969 and completed U.S. Army basic and advanced basic training. He applied for Officer's Candidate School and after graduation worked with the U.S. Army Corps of Engineers (USACE) in Vietnam, where he earned a Bronze Star for his service.
Following his USACE service, he joined the Portland office where he worked for Les Wierson. Bob soon moved to the Denver office in 1972 as their first transportation engineer. Following his Denver assignment, Bob was recruited as one of the pioneers of CH2M HILL International when he was assigned to the Dammam, Saudi Arabia, office, the first long-term overseas office. Bob arrived in Dammam mid-year 1978 and served as the project team Traffic Engineer to develop a master plan for the Dammam-Al Khobar-Dhahran metropolitan area. When the project finished in the spring of 1981, Bob transferred to the Seattle office.
Bob soon returned to Saudi Arabia in the fall of 1982 to negotiate the contract for and serve as the unofficial "team leader" for the development of a master plan for the City of Hail and the surrounding Hail Province. Bob functioned as the technical coordinator in charge of all technical matters and quality control, including client contracts and deliverables. Bob left in the fall of 1984 when the project was completed. Bob returned to Saudi Arabia again in late 1985 to finalize the scope of work for the development of the Riyadh metropolitan area master plan. Bob was again the technical coordinator. He left in the summer of 1987, traveled to Thailand, and married his wife, Apple.
Bob and Apple returned to the U.S. in 1988. After a honeymoon tour of the U.S., they settled in Southern California where Bob accepted a position in the Santa Ana (SCO) office. During his tenure in SCO, Bob managed several major environmental and hazardous waste remediation programs.
Bob announced his retirement in 2008 after 38 years of service. During retirement, Bob spent time with family, helping his sons with their academics and activities. Outside of that, Bob could be found solving numerous crossword puzzles and deciphering complex mind games on the kitchen patio. Bob was known for his laissez-faire approach to life and his unconventional, witty sense of humor. A lot of his humor was extracted into stories, which would typically involve statistics, politics, and family flaws mixed with mild sarcasm. All around, Bob was loved by everybody and would commonly integrate a mundane event into mounds of smiles and laughter. Bob passed away on October 15, 2012, in Orange, California. Read More…
---
Richard L. (Dick) Jacobson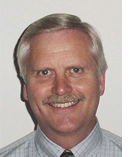 Richard L. (Dick) Jacobson was born in Sioux City, Iowa, in 1950. He graduated from Iowa State University in 1972, where he received his B.S. Degree in Civil Engineering.
Dick worked for the City of Ankeny, Iowa, from June 1972 through October 1978 in the Engineering, Building, and Zoning Department. After receiving his Professional Engineering license in Iowa, Dick and his wife, Julie, decided to seek opportunities out west; and Dick accepted a position with HKM Associates in Billings, Montana, where he worked from November 1978 until March 1989. While at HKM, Dick was involved in project management, design, and business development and was later selected as Director of Highways and Urban Transportation Projects.
Dick and Julie loved Montana and said they would never leave. That is, until Dick was recruited to join CH2M HILL. The firm's reputation and the prospect of exciting opportunities eventually won him over. He joined CH2M HILL in March 1989 in Fresno, California (FRS), as a senior project manager, where Dick had the opportunity to work on some large freeway projects for the Fresno County Transportation Authority (FCTA), as well as other municipal projects. In June 1994, Dick transferred to the Boise, Idaho, office (BOI), where he worked in various capacities in the Transportation Business Group (TBG) including senior project management, business development, project delivery, and staff management. Dick was also a mentor to several staff over the years, leading by example, and building successful project teams with a focus on client service.
In 2005, CH2M HILL and Washington Group International formed a joint venture to successfully pursue a program management contract with the Idaho Transportation Department (ITD). The $1 billion ITD Grant Anticipation Revenue Vehicle (GARVEE) Transportation Program was the largest infrastructure program in Idaho history. Dick served as the Deputy Program Manager, responsible for overseeing project development and quality control. The Program, consisting of 59 projects in six major highway corridors, was delivered safely, on time, and under budget.
Dick was active in professional societies throughout his career, including the American Council of Engineering Companies (ACEC), the Institute of Transportation Engineers (ITE), and the American Society of Civil Engineers (ASCE). He served as president of the Intermountain Section ITE in 1989, president of the Central California Section ITE in 1994, and president of ACEC of Idaho in 2005. In 2014, Dick was honored with life membership in ACEC. He is also a life member in ITE and ASCE. Dick also participated in the Treasure Valley Chapter of the Women's Transportation Seminar (WTS) and was awarded a 2014 WTS Lifetime Achievement Award by the Chapter.
Dick retired in December 2014 after 42 years in the profession, including 25 years with CH2M HILL. He and Julie continue to live in Meridian, Idaho, and are blessed to have both of their children and all five of their grandchildren also living in the area. Dick enjoys family times with the kids and grandkids, as well as camping, fishing, traveling, and working on minor remodeling projects around the house and yard.
---
Frank Jenes

Born In Hoquiam, Washington, in 1938, Frank Jenes attended the University of Washington and received his B.S. Degree in Civil Engineering in 1961. After college, Frank worked for the California Division of Highways (now Caltrans) in Los Angeles, CA; Quentin Engineers, Ltd., Los Angeles; Sverdrup & Parcel, Bellevue, WA; and the Port of Seattle, WA, where he served as Engineering Manager for the SEA-TAC Airport expansion program from 1969 to 1972.
Frank joined CH2M HILL in 1972 where he worked on several major projects in offices in Bellevue, WA; Milwaukee, WI; St. Louis, MO; and Santa Ana, CA. Significant responsibilities included Deputy Program Director on the Milwaukee Water Pollution Abatement Program; Program Director for the St. Louis, MO, Water Pollution Abatement Program; Corridor Design Manager on the 26-mile Eastern Transportation Corridor design-build toll road in Orange County, CA; and Design Operations Manager for the 18-mile Foothill Transportation Corridor design-build toll road in Orange County, CA.
Frank was very active in professional societies holding many offices in the Seattle Section of the American Society of Civil Engineers (ASCE), President of the Seattle Engineers Club, Founder and President of the Puget Sound Chapter of the Project Management Institute (PMI), and Region III National Vice President of PMI. Throughout his career, Frank received many honors and awards for his contributions to ACSE, the American Society of Mechanical Engineers (ASME), and PMI.
Frank retired in 2000 and now enjoys cooking and traveling to the four corners of the world.
---
Paul Johnson
Paul Johnson was born in 1958 in Phoenix, Arizona. He attended Arizona State University where he earned his Bachelor of Science Degree in Construction Engineering Management in 1980. Following graduation, he went to work for a construction management firm based in Phoenix where he earned his wings in estimating, scheduling, and project field engineering assignments on schools and prison projects in Phoenix, Sacramento, and Albany, OR.
Paul joined the firm in the Seattle office in November 1987, where he served as a Value Engineering (VE) facilitator and site selection manager for new schools projects in Western Washington.
In 1992, Paul transferred to the Boise office and branched out in VE studies for transportation, water/wastewater, and other projects across the U.S. and Canada.  He managed several projects as a third-party construction manager (CM) from the start of planning through design and construction. Projects included a courthouse, numerous detention facilities, a public safety academy in Oregon, and a hospital expansion.  He also spent 2 years in Qatar as part of the firm's program management team. He led a staff of logistics professionals in developing numerous initiatives to help Qatar's Supreme Committee for Delivery and Legacy prepare transportation, utility, and stadium/precinct infrastructure for the 2022 World Cup.
As a Certified Value Specialist (CVS), Paul has led approximately 275 VE studies. He shares that he had the best job at the firm because leading VE studies allowed him to work on all of the firm's major project types across the U.S. and Canada and even the Middle East. He worked with hundreds of our professionals from all disciplines, bringing significant value to our clients in the form of cost savings without compromising the functional requirements of our projects.
Paul joined HDR in Honolulu in July 2017 to be the full-time Director of Risk Management on the $8 billion Honolulu Rail Transit program.  He transferred back to Boise in January 2020 where he continues to support the Honolulu program. He is also leading VE and Risk Assessments for HDR's clients across the U.S.
While he took on this new role with HDR, he is proud to be a CH2M alum and extends his deepest appreciation to all alumni and (now Jacobs) employees, colleagues, and clients, for the many opportunities and rewarding experiences he had with the firm over 30 years! He attributes this success to several distinguished alumni including Mike Doleac, Don Ulrich, and our late colleague Gary Morgan.
---
Carol Kangas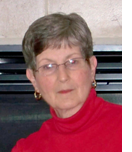 Born in Milwaukee, Wisconsin, in 1944, Carol Kangas attended Milton College and the University of Wisconsin-Milwaukee majoring in math. After 1.5 years, she left school to marry Jim Kangas in 1964. Carol spent the next 17 years working for several companies in various secretarial and administrative positions, the last of which was for the accounting firm of Arthur Young & Co. in the area of mergers and acquisitions. In 1975, she returned to college part time and graduated from Carroll College in Waukesha, Wisconsin, with a B.S. Degree in Business Administration in 1982.
Carol joined CH2M HILL in 1980 in the Great Lakes Regional Office as the Office Services Supervisor. In 1984, she was promoted to the Regional Administration Manager for the Great Lakes Region. One of the highlights of this position was the purchase of the first voice mail system for the firm – real cutting edge technology at the time. Carol moved to Denver as the Central District Administrative Manager in 1991. The first of many reorganizations in 1993 saw her becoming the Regional Business Manager for the then Rocky Mountain Region. In 1994, she joined the corporate staff in Denver as the Corporate Administrative Manager; and, in 1996, she added duties supporting the Regional Operations Group. Carol's final position began in late 1997 when she moved to Atlanta as the Southeast Regional Business Manager.
Carol retired in August 2001 and remained in Atlanta until 2003 when she and Jim moved to Mesa, Arizona. Since retiring, she has become a quilter and is active in the Arizona Quilters Guild. Each February 1 to April 15, she also volunteers as a tax aide with American Association of Retired Persons (AARP) doing taxes for low to middle income seniors. In 2008, she also became local coordinator for the Mesa tax site. Carol recently joined the Mesa Branch of the American Association of University Women and participates in several of their committees. Carol and Jim also enjoy hosting friends and former CH2M HILL retirees, and just relaxing in their swimming pool.
---
Michael D. Kennedy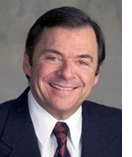 Michael Douglas Kennedy, Mike, was born in 1949 in Colfax, Washington, where his parents were both students at Washington State College. After growing up in Western Washington, Mike graduated from the University of Washington in Seattle in 1971 with a B.S. Degree in Civil Engineering. He was hired in June of that year into CH2M's Portland office by Les Wierson. Mike worked on the Clackamas County Sewerage District Number 1 project for several years and then was fortunate to be assigned to work on the COR-MET joint venture program to design a solid waste management system for the Portland region. Mike worked on this program for almost 6 years, working his way up to become Program Manager. This program began a career-long involvement with waste management planning and design. He was a founding member of the Solid Waste Discipline, and worked around the U.S. and overseas on a variety of waste management projects.
In 1984, when the firm founded the Industrial Design Corporation (IDC) from staff in the Industrial Division of the Portland Office, Mike was selected to be the Division Manager of the staff left behind. In 1987, he was selected to become the Portland Regional Manager, replacing Dann Madden. He served in this role until 1992, leading the Portland Office on a sustained growth trajectory, increasing staff from under 100 to over 250.
In 1992, with the firm suffering from a declining backlog, Tom Gibbs and Les Wierson asked Mike to serve on a new Corporate Marketing and Sales team, led by Bob Card. The new team included long-time staff Jacque Crenqa (now CEO Jacque Hinman), Greg McIntyre, Willie Loud, and Tom Cutting. The team's mission was to change the firm's culture around marketing and sales; but over the next year, it became apparent that the firm needed more change than a small Corporate team could produce. In the summer of 1993, Bob Card, Greg McIntyre, and Mike all became a part of the firm's "Re-Engineering" process team. This process led to the most fundamental changes to the firm since its founding.
As a result of the re-engineering, Mike was asked to move to Seattle and become the Manager of the new North Pacific Region, encompassing the offices in Corvallis, Portland, Seattle, Boise, Anchorage, and Honolulu. While in this role, he was also asked to serve on the firm's Board of Directors, which he did for three consecutive terms.
In 1997, long-time employee Craig Zeien, serving as the firm's Regional Operations President, tragically succumbed to brain cancer. Ralph Peterson, CEO, called on Mike to fill the role and serve on the firm's Executive Leadership Team (ELT). In this role, he was responsible for the operations of all the firm's 200+ North American offices. He also oversaw the firm's Health, Safety, and Environment program and staff; the firm's Governmental Affairs operation in Washington, D.C.; and the Corporate Communications and Marketing Group. While in this role, Mike led a number of initiatives that improved the firm's overall functioning and effectiveness. A new office security program and employee ID card program were implemented worldwide. An Intellectual Property program was put in place to help the firm profit from inventions created by employees. A Management Consulting group was started; and the firm's first annual Sustainability Report was created, tracking the firm's impact on our environment. Mike also continued his efforts to create a diverse and inclusive environment in the firm, creating the Office of Minority Affairs in the HR group.
Mike also was active in the firm's internal training programs and, with Bud Ahearn, was the Executive Sponsor for the Leadership Development Program held at the University of Michigan. This highly successful program paired ELT members with staff from the University's Executive Development program to teach young leaders about the culture of the firm. Partly as a result of teaching in this program, Mike recognized his need for some additional personal development. Ralph Peterson agreed, and the firm sent Mike to the Harvard Advanced Management Program (AMP) in the spring of 2003. When Mike returned to the firm, Ralph asked him to replace Bud Ahearn as President of the Transportation Business Group.
Over the next 5-1/2 years, Mike led the group to a number of new successes, growing the group by over 2-1/2 times and establishing the firm as a top five player in the transportation industry. The TBG won and completed a number of significant projects during this time, including the program management of the Mumbai, India, international airport expansion; the design and construction of the $875 million Golden Ears Suspension Bridge in Vancouver, B.C.; the Crossrail Program in London; and the Sea to Sky highway expansion in conjunction with the Vancouver Olympics. In 2007, TBG leadership agreed to a strategy of becoming the world's most recognized Program Manager and set out to capture the program for the Expansion of the Panama Canal. Mike served as Executive Sponsor and led the team to win the program in 2008. This internationally recognized icon program firmly established TBG and CH2M HILL as a global powerhouse in Program Management.
In late 2008, the firm's CEO, Lee McIntyre, asked Mike to relocate to Panama and take over as the Global Program Manager for the Panama Canal Expansion. Mike and Suzanne moved to Panama City in early 2009, and Mike led the team through the preparation of bid documents and evaluation and award of the major locks design-build contract. In 2010, Mike contracted some as yet unidentifiable disease in both ears, causing him to completely lose all hearing. He and Suzanne returned to the U.S. for successful reconstructive surgeries on both ears, and Mike retired in November of 2010 after 40 years of service.
Throughout his career, Mike was known for his collaborative work style, dedication to mentoring, attention to client service, innovation, and overall good humor. When Mike was hired in 1971, the firm had about 450 employees. When he retired in 2010, the firm had over 25,000 employees. Mike was proud to have been one of the many leaders at CH2M HILL who created today's great company.
---
Anne Kernkamp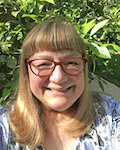 Anne Kernkamp was born in Detroit, Michigan, in 1953. She attended Michigan State University on a National Merit Scholarship. During college, she was fortunate to intern at the MI Department of State Highways and Transportation, Exxon in New Jersey, and Argonne National Laboratory in Chicago. In 1975, she graduated from the Honors College with a B.S. Degree in Civil Engineering, then an M.S. Degree in Civil Engineering in 1977. Upon graduation, Anne joined CH2M HILL in the Wastewater Reuse Department in Corvallis, Oregon.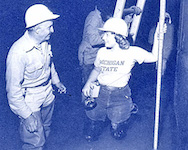 After a year in Corvallis, Anne transferred to San Diego where she had the amazing experience of working directly with founder Jim Howland on the San Diego Metro Wastewater Program, one of the firm's first wastewater programs. The mission was to upgrade the City's sole wastewater treatment plant from primary to secondary treatment. They managed to work themselves out of a job by successfully obtaining an EPA waiver from secondary treatment. After a stint in Virginia, she transferred to San Francisco.
San Francisco returned Anne to her first love of wastewater reuse and resource recovery. For the next 25 years, she would work with the City of Santa Rosa on agricultural, industrial, and urban reuse, and also with the East Bay Municipal Utility District (EBMUD) on industrial water reuse. The Santa Rosa program was particularly remarkable for the Geysers Recharge Project. During most years, the entire wastewater flow from the City is pumped to the Geysers geothermal field, where it is injected then extracted as steam to run turbines for power generation. She also worked on projects for EBMUD to add ozone to three water treatment plants and a wastewater plant to treat and reuse water at a Chevron Refinery.
After marrying her EBMUD senior consultant and fellow employee Dana Rippon, they moved to Redding, California, where Anne managed the office before moving to Austin, Texas. In Austin, Anne helped bring the City's three water treatment plants into compliance with the Safe Drinking Water Act. After completing the program, she and Dana returned to Redding where she worked on a variety of projects, including consulting for other business groups and international projects.
After retiring in 2014, they still call Redding home, where friends can visit them and the occasional peacock or at their log cabin in Southern Utah, where the buffalo roam out back safely behind a fence.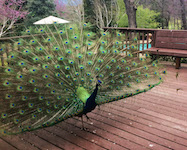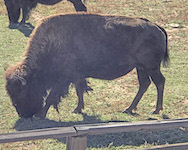 ---
Myron King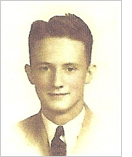 Myron King was born in Pender, Nebraska, in 1917. He acquired accounting skills through Correspondence School, Night Courses, and the International Accounting Society. He worked for 14 years as Chief Accountant for a manufacturing company in Sioux City, Iowa, prior to moving to Corvallis.
Myron joined CH2M in 1965 as the Chief Accountant. He headed the Accounting Department during the years when the firm made the transition from a Partnership to a Corporation. He moved from manual systems to an IBM punch card system, and finally to a fully computerized internal accounting system, working primarily under the supervision of Mike Fisher. He transferred to the Audit Department in the late 1970s, under the supervision of Vern Nelson.
Myron is one of the unsung heroes who contributed tenfold the time and energy needed to keep CH2M HILL vibrant, alert, and current in the Accounting Department.
Myron retired in January 1982, but continued to work on a part-time basis until the spring of 1995. Retirement activities included trying to outguess the Stock Market, gardening (flowers), and walking the dog. Myron passed away June 12, 2002.
---
Dale L. King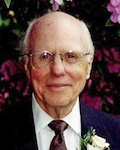 Dale King was born in Klamath Falls, Oregon, in 1927. He obtained a B.S. Degree in Civil Engineering from Oregon State College in 1949. Dale worked for the Oregon State Highway Department Bridge Design Section from June 1949 through February 1951.
Dale joined CH2M in March 1951 as a Structural Engineer, doing Structural Design work in an office he shared with Holly Cornell. Through the 1950s, he served as Project Manager on military projects for the U.S. Army Corps of Engineers, U.S. Air Force, and the U.S. Navy Bureau of Yards and Docks. Dale was also a major contributor to the successful execution of numerous projects at the Klamath Falls Airport, Mountain Home Air Force Base (AFB) in Idaho, the Moses Lake AFB, and two BOMARC Missile Sites, plus one at Malmstrom AFB in Montana.
In June 1968, Dale transferred to the Seattle office to serve as the Division Manager. From September 1984 through October 1987, Dale was in Alexandria, Egypt, to work on the massive Alexandria Sewerage project. From October 1987 through June 1990, he served as the Project Manager of the Water System Study and Design component of the Cairo, Egypt, Water Project. He returned to the SEA office in 1990.
Dale retired in 1992 to take up the life of many people who worked and played hard: play a little golf in between occasional health setbacks!
Dale passed away in March 2013.
---
Sue King

Born in Freeport, Illinois, in 1956, Sue King attended Western Illinois University (1976) and Montana State University where she received a B.S. Degree in Business-Accounting with highest honors and where she was elected to Phi Kappa Phi. Following graduation, Sue joined the accounting firm of KPMG.
Sue joined CH2M HILL in 1986 in the Portland office of the Industrial Design Corporation (IDC) and went on to serve as its Chief Financial Officer (1986-2004), and then as Senior Vice President of Operations for the firm's Industrial Client Group (2005-2008). She also served on the Board of Directors from 1997 to 2007. During her career, Sue was a member of the Financial Executives Institute (FEI) and maintained her certification as a Certified Public Accountant.
Sue retired in 2008 with over 22 years with the firm. She currently resides in Oregon where she remains active consulting with Hamstreet & Associates and other firms and working on real estate projects. She serves on the Board of Directors for the Sherwood Young Men's Christian Association (YMCA), the Board of Directors for Union Gospel Mission, and the Board of Advisors for Montana State University. She also enjoys her volunteer activities for the YMCA, Meals on Wheels, and various other organizations.
---
Pat Klampe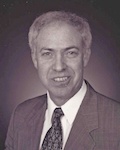 Pat Klampe was born in April 1945. He grew up on the family onion farm near Salem, Oregon. He graduated from Serra Catholic High School in 1963. Pat and Pam were married that September. Pat went to work for the Oregon Highway Department. After 5 years there, he recognized he needed a degree and to become registered to achieve his dream of being an engineer. With their two daughters, they relocated from Portland to Corvallis and Oregon State University. New freshman Pat started in January 1969 and graduated with a degree in Civil Engineering in the summer of 1972.
Pat started with the Corvallis office (CVO) of CH2M in August 1972 in the Civil Department, Discipline 14 (Transportation). For the next 15 years, he worked on a wide variety of great projects throughout the west. Most of this work was associated with design and project management on port facilities. Clients included the Port of Portland; Port of Los Angeles; Port of San Francisco; and the Oregon coast Ports of Coos Bay, Newport, and Astoria. Other projects included site development for the new Hewlett Packard campus in Corvallis and lead site civil engineer for the ASEA Team (from Sweden) to provide two 200-acre electrical converter stations for the Los Angeles Department of Water and Power's new power feed from a coal-fired power plant in Utah to the Los Angeles metro area.
In September 1987, Pat and Pam relocated to Milwaukee (MKE) with their youngest daughter Nikole. From humble beginnings, the small civil-transportation group under Pat's leadership began to develop a solid reputation for highway projects primarily with the Wisconsin Department of Transportation (DOT). Over the next 19 years, Pat served as project/program manager, division manager, and Northeast Regional Business Group Manager (RBGM) for this growing transportation group. They provided full-service professional capabilities and, from Milwaukee, moved staff and expanded into Illinois DOT, Illinois Tollway, O'Hare Airport, Missouri, Ohio, Iowa, Minnesota, Michigan, Virginia, District of Columbia, and Port of New York and New Jersey (aviation and port work). As leader of the Group, Pat was proud to be following the same plan as many successful CH2M HILL expansion stories: To hire and develop great people and then send them off to start new ventures, having strong ties back to their roots for support.
In 1997, Pat was selected to be the Great Lakes Regional Manager in MKE. Within 3 months, the firm had decided to re-organize to fewer regions. He then became the Transportation Regional Business Group Manager for the new NE Region. In 2005, Pat asked to step away from the RBGM position. He had always maintained project work along with the business administrative responsibilities, and he was ready for a change. The Region and the Transportation Business Group (TBG) selected Steve Wanders as his replacement.
In 2005 and 2006, Pat and Pam relocated to New Jersey as Pat opened and staffed the TBG sponsored office in New York City.
Late in 2006, Pat and Pam moved to Boise to be part of the management team for a $1 billion highway program for the Idaho Transportation Department. For 2-1/2 years, Pat enjoyed working with a great team of professionals that moved the program forward by pushing the "business as usual" envelope with effective tactics for better and faster highway project delivery.
Pat was registered as a Professional Engineer in many states. He was active in several professional transportation industry organizations including: Transportation Research Board (TRB), Transportation Committee of American Council of Engineering (ACEC), Wisconsin Transportation Builders Association (affiliate of American Road and Transportation Builders Association), and the Women's Transportation Seminar (WTS).
In 2009, Pat and Pam retired to their ski cabin in Bend….and worked not a lick again. Since then, they have been busy keeping up with grandkids in Oregon, Arkansas, and the Boston area, while still getting in some fishing, skiing, biking, volunteering, and traveling to cool places.
---
Jerry W. Knapp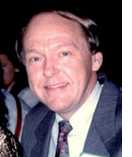 Born in Wallace, Idaho, in 1937, Jerry Knapp attended the University of Idaho where he received an M.S. Degree in Agricultural Economics in 1961. He was a member of Alpha Zeta, a scholastic honorary. Before joining CH2M HILL, he worked for the U.S. Bureau of Reclamation in Washington, D.C., the Royal Irrigation Department in Thailand, and another engineering company in Chicago, Illinois.
Jerry joined CH2M HILL in 1978 to develop the firm's practice in resource and environmental economics to serve water agencies and utilities. In 1980, he was promoted to Vice President and firmwide Director of Economic and Financial Services. In 1988, he initiated development of a firmwide management consulting practice. In 1993, Jerry was appointed Regional Director for Russia, where he established CH2M HILL offices in Moscow, Novokuznetsk (Western Siberia), Vladivostok, and Khabarovsk (Russian Far East). He assembled teams of U.S. and Russian experts to conduct demonstration projects funded by the U.S. Agency for International Development to promote environmentally sound business opportunities, pollution prevention, legal reform, environmental education, and sustainable development.
Jerry retired in 2000 and established an in-home consulting firm. He worked part time as a consultant to CH2M HILL and others doing water resources planning and management consulting. He enjoyed his hobbies of genealogy, handyman home improvements and repairs, boating, and travel. He spent time compiling a family history and writing a book with his wife, Kullaya, about their travel adventures.
Jerry passed in January 2016, at home with his family. Read More…
---
Gordon Koblitz
Born in Seattle, Washington, in 1941, Gordon attended California State University at Long Beach obtaining his B.S. and M.S. Degrees in Civil Engineering in 1967 and served as President of the local Tau Beta Pi engineering honor society. Following graduation, he joined CH2M in Corvallis as a Project Engineer under the mentor "wings" of Dick Humphrey and John Filbert for the Bend and Redmond, Oregon, sewerage system studies followed by the resulting treatment plant and sewer system designs, respectively.
As a Project Manager, Gordon managed numerous wastewater treatment plant (WWTP) designs around the state and was fortunate to work with Les Wierson on the study and design of the Kihei, Maui, Hawaii, sewerage system in the early to mid 1970s. The Kihei facilities design won the Water and Wastes Engineering Magazine's National Excellence in Design Award in 1976. Gordon moved to the PDX office in 1974 as part of the "migration" of staff from CVO to build the firm's capability in our growing offices around the country. He became the 70s Division Manager and worked with major clients (Unified Sewerage Agency, City of Portland, and Clackamas County) while maintaining continuing roles in the Hawaii and American Samoa wastewater work.
In 1983, Gordon moved to Dallas to start a CH2M HILL presence in the State of Texas. With the support of Kent Robinson, Steve Aasheim, and others, the Dallas office developed many water and wastewater projects in the North Texas area in the ensuing years. Gordon also helped to obtain new projects in San Antonio and Austin in the mid-1980s, which led to new offices being established. Over the years, Gordon had roles as Dallas/Fort Worth Area Manager, North Texas Regional Manager, and Austin Area Manager. He was active with the Texas Water Pollution Control Association (now Water Environment Association of Texas) and served as President, Director, and several committee chair roles, and also served on the Water Environment Federation (WEF) Executive and Nominating Committees.
Gordon went to flex-time status in 2007 and retains selected client roles with the City of Austin, Upper Trinity Regional Water District, and City of Frisco, Texas. He is keeping very busy in his role as Publisher for the CH2M HILL Retiree/Alumni Newsletter and working with his retiree teammates on updating and developing the retiree/alumni websites. He and Mary enjoy extensive traveling with friends, family activities (both daughters and four grandchildren live in Texas just minutes away), Pickleball, summers in Oregon near Sisters, and keeping in touch with CH2M HILL friends.
---
Edwin Lance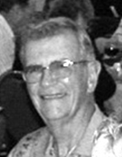 Born in Sacramento, California, in 1933, Ed Lance attended Oregon State University, graduating with a B.S. Degree in Engineering, Agricultural Engineering in 1956, and became a Commissioned Officer in the U.S. Army Corps of Engineers. He saw active service with Combat Engineers, U.S. Army from 1956 until discharged in 1958. Ed served as District Engineer and was named District Manager for the Tulelake Irrigation District, Tulelake, California, responsible for managing 67,000 acres of irrigated land.
Ed joined Clair A. Hill and Associates (CAHA) as a Project Engineer in February 1966 and served in many important Project Management positions, at times on projects shared with CH2M. Ed was a firm advocate of the merger of CAHA and CH2M and looked forward to becoming a role player in the resulting organization. As Department Manager and Discipline Group Director for Agricultural Engineering, he was involved in adding Agricultural Engineers and Scientists to meet the increasing workload brought about by the merger.
Part of the workload stemmed from a USAID contract calling for project assignments in several undeveloped countries. During the years 1989 to 1996, the Water Resources discipline was reshaped. Ed's role was to manage a smooth transition to the Environmental and Water/Wastewater groups, a task completed in 1990. In 1985, he moved to Denver and was assigned to the Denver Region. He served a 3-year term on CH2M HILL's Board of Directors.
In 1993, Ed moved his family back to Redding, California, and retired in 1996. He continues to serve on a part time basis as a senior reviewer on irrigation and water resource planning projects.
---
Frank Lanou Jr.
Frank Lanou was born in Providence, Rhode Island, in 1930. He received his B.A. Degree from the University of Tennessee in 1954 and his M.A. Degree from the Fletcher School/Tufts Harvard in 1955. Following his graduation, he worked for several major oil companies in New York, and for the H. Zinder Consultants organization working in the field of Electric Power Regulation.
H. Zinder & Associates became part of the CH2M organization in 1968. Frank joined CH2M HILL as an Economist in 1971, specializing in the Electric Utility Regulation field until his retirement. He was asked to head the Economics Department in the SEA office in 1978, a position he held until 1981, following his appointment as Director of Energy Economics in 1980.
During his career, Frank contributed much toward developing and increasing the Electric and Gas Utility Services offered by CH2M HILL nationwide and in Canada. He provided professional services to a number of major clients as well as serving as the Project Economist on the huge Milwaukee Sewer Project and the Columbia Basin Expansion Studies project.
Frank retired in 1993 but continued to serve as a consultant in private practice. A post retirement project Frank adopted is to write the history of Acadia.
---
Sidney S. Lasswell

CH2M HILL Years
Sid Lasswell was born in Eugene, Oregon, on May 21, 1924. He went through high school in Portland and completed his freshman year at Oregon State College (now University) in June of 1942. After a war delay, he graduated with a B.S. Degree in Civil Engineering in 1949 with a specialization in water and wastewater. With Fred Merryfield as his prime professor, Sid was hired immediately after graduation as Employee No. 11 and began work at $265 a month as a Water/Wastewater Engineer. At that time, the firm was composed of the four named partners, Archie Rice, Ralph Roderick, Earl Reynolds, draftsman Nils Nordquist, Bob Adams, and a secretary.
Sid's first two assignments with CH2M were as a Resident Engineer on a water project at Bingen, Washington, in 1949 and on a wastewater treatment plant at Forest Grove, Oregon, in 1950. The bids came in higher than expected on the Forest Grove plant, so the City authorized Sid to purchase and install all aboveground piping and mechanical equipment with the help of a retired fire chief. Because the contractor was union, Sid and the fire chief had to work during times the contractor was not onsite. Sid thinks of this as our first design/build effort.
Sid received his Civil Engineering license in 1951 and received a $10 per month raise. He held other licenses in California, Illinois, Colorado, and Virginia. He became one of the eventual 12 partners in 1961 and became a stockholder in 1966 when the firm incorporated.
Sid progressed through Department Manager, Division Manager, and Discipline Director of the Water/Wastewater group in 1971. As Discipline Director, Sid was responsible firmwide for the technical quality of all water and wastewater projects, including staffing, training, project coordination, and technical advancement.
During his early years, Sid either designed or was responsible for the design of most of the CH2M wastewater treatment and collection projects in Oregon. His first major project was the Salem Sewerage System project in the mid-1960s. In those days, engineering fees were still based on a "percent of construction." When the low bids came in, Sid drove back to Corvallis leaving $100,000 of anticipated income "on the table"!
In 1974, Sid married Florence Elizabeth (Judy) Johnson. Judy was the first discipline assistant hired after the Discipline System was made a part of the CH2M HILL organization structure, as recommended by Archie Rice.
In 1975, he became firmwide Director of Technology and Senior Vice President and served in that capacity through 1988. He was also the Corvallis Regional Office Manager from 1976 through 1989. He served four terms on the CH2M HILL Board of Directors and in 1979 was a candidate for the position of President of CH2M HILL along with Jim Poirot, Les Wierson, Earl Reynolds, and Harlan Moyer.
As one of his training responsibilities as Director of Technology, Sid developed and participated in 93 presentations each lasting 2.5 days, known as the Capstone Seminars. These seminars were given in all CH2M HILL offices at least once or more from 1980 through 1993.
As the firm grew rapidly in the early 1970s, Sid became concerned that a yearly firmwide function would be valuable to help employees meet their geographically scattered peers. Because softball was a fairly common denominator in many offices, the Corvallis Office started sponsoring a regional office softball tournament in Corvallis. The participation rapidly outgrew the capacity of Corvallis, and the event was moved to Bend. At its peak in the 1980s, over 50 regional office men's and women's teams competed; and total attendance exceeded 1,500. The event was eventually named after Sid, but his Corvallis office teams never won the tournament. The Sid Lasswell Softball Tournament remains to this day the only effort to bring far flung employees and families together.
Over the 45 years in varying positions with CH2M HILL, Sid has traveled to over 41 countries in helping to develop international work and support project work as it developed. During this same period, he was an enthusiastic participant in causing the firm to double in staff size on the average every 4.5 years. This is actually a faster growth rate than that between 1993 and the present, although the "numbers" are bigger today.
Sid officially retired in 1990, but continued to serve as Principal-In-Charge during the last few years of the $2 billion Milwaukee Wastewater Collection and Treatment Project until 1996. Sid's retirement from management allowed his youngest son, Mark, to join the firm.
After nearly 47 years with CH2M HILL, Sid still cannot remember a day when he did not look forward to going to work, although he will admit that some days he should have stayed in bed. Sid also remembers and respects all the great people he hired, trained, worked with, and became friends and associates with over the 45 years of his involvement with the firm!
Sid passed away on February 24, 2019. A celebration of life was held at the Oregon State University CH2M HILL Alumni Center on March 22, 2019.
(Read More) (View Sid's 80th Birthday Celebration) (PDF) (View Sid's 90th Birthday Celebration) (PDF)
---
Robert (Bob) Lathen

Bob Lathen was born in Clarkston, Washington. He attended Brigham Young University, graduating with a B.A. Degree in Accounting and an M.A. Degree in Tax Accounting. Prior to joining CH2M HILL, he spent 3 years with Arthur Andersen Company as a staff accountant.
Bob joined CH2M HILL in 1984 as a Senior Tax Accountant, preparing the firm's first in house corporate tax returns in 1985. He played significant roles in performing the Iotech Building Study, thereby harvesting hundreds of thousands of dollars of tax credits and keeping CH2M HILL in compliance with the Investment Development Bond issue to finance the new Corvallis Office building.
Bob worked with Richard Corrigan to successfully convince the U.S. Congress to legislate favorable tax laws that allowed CH2M HILL to continue to use the Cash Method of Accounting. He played a management role in defending the firm during the IRS Audit of 1990-1991, which resulted from the Dingell Investigation.
After 27 years of service, Bob retired in August 2011.
---
Doyle Leek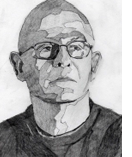 Doyle Leek was born in Klamath Falls, Oregon, in 1943. He spent most of his early years around the Ashland area. He intermittently worked in several lumber mills, rebuilt a couple of airplanes, and bounced around several Oregon schools before receiving his Associates of Engineering Degree from the Oregon Institute of Technology (OIT) in 1969.
After graduating from OIT, Doyle was hired as a draftsman in the Structural Department in the Corvallis office. He remained in Corvallis his entire career with CH2M HILL. After several years drafting, self-study, and engineering experience, he obtained his Oregon and California Civil Engineering Licenses in 1982 and, a few years later, his Oregon Structural License.
Doyle was lead structural engineer on lots of in-house projects, but mostly enjoyed working on historical projects. He designed the upgrade of several of the Oregon historic covered bridges and the rehabilitation of the Crater Lake Lodge.
After 36 years of service, Doyle retired in January 2005 and began cultivating the right side of his brain. Doyle always had an appreciation for art, and retirement gave him the opportunity to put as much effort into his second career as a watercolor painter as he did with engineering. The result has been a lot of success with the Oregon Watercolor Society, winning "Best of Show" in one show. He creates sensitive paintings that are a derivative of his precise left-brain engineering background combined with the magic inherent in the imprecise mingling and flowing of watercolors. He continues to "loosen-up" and is now getting into more shows on the west coast. He recently created a website for his paintings, www.doyleleek.com.
Doyle and his wife, Janet, still live in Corvallis where they raised their four children.
---
Kurt Leininger

Born in Washington, D.C., in 1944, Kurt Leininger attended Northwestern University, Evanston, Illinois, where he received his B.S. Degree in Civil Engineering in 1966, and the University of North Carolina at Chapel Hill where he graduated with his M.S. Degree in Sanitary Engineering in 1968. At Northwestern, he was elected to the Chi Epsilon Honor Society. During college, Kurt worked as a co-op student with the Illinois Sanitary Water Board in Chicago and for two Chicago-area consulting firms. In the summer of 1965 Kurt was an exchange student in the Netherlands. He worked for the firm of Kirkham Michael & Assoc. of Omaha, Nebraska, in the summer of 1966, and for Horner & Shifrin of St. Louis, Missouri, in the summer of 1968.
Kurt joined CH2M HILL in 1971 in the Reston, Virginia, office, which was to be the first of more than a dozen offices he would work in including a year in Alexandria, Egypt. Kurt served as wastewater reclamation design engineer for the majority of his career. Significant project work included the Upper Occoquan sewage collection plan in Reston, VA, and expansions of the Forest Grove and Salem, Oregon, wastewater treatment plants. Other significant work included Montgomery County (Tahoe East), MD; Jones Island wastewater treatment plant (WWTP), Milwaukee, WI; Madison (WI) Metropolitan Sewerage District; San Francisco Southeast water pollution control plan (WPCP) (sludge dewatering); San Jose/Santa Clara WPCP; Seattle Metro (sludge management studies); and the Los Angeles Program Management Office. Kurt would later assist the firm in Corvallis with quality control (QC) activities, updating master specs and the Contract Document, and assembling our design experience performance.
After his "early" retirement in 1990, Kurt went on to work for four different firms in Pennsylvania and Maryland and, as of early 2008, remains employed with BCM Engineers in Plymouth Meeting, PA.
---
Roger Lindquist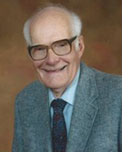 Born in Uvalde, Texas, in 1932, Roger Lindquist attended Oregon State College (OSC), where he obtained a B.S. Degree in civil engineering (1955), and the University of Minnesota, where he received an M.S. Degree in hydraulic engineering with a minor in soil mechanics (1958).
Following graduate school, Jim Howland offered Roger a job that brought him back to Corvallis, where Employee No. 24 began a career working on hundreds of interesting projects with hundreds of great people.
In his early years, Roger worked with Larry Well developing a soils laboratory in the carport at the 1600 Western Avenue office. It was here where they analyzed soil and rock samples obtained with the Acker drill rig and built and operated physical models of hydraulic structures. This early experience enabled Roger to develop several design innovations throughout his career. Some of these included working with Gary Graham on the outfall for the Menasha paper mill at North Bend, Oregon, which utilized check valves to prevent seawater and sand intrusion into outfall diffuser pipes during shutdown and under wave crest pressure (1960). Today, almost every ocean outfall and many freshwater outfalls use check valves on the outfall ports.
Again, working with Larry Well and Bob Pailthorp on the Weyerhaeuser treatment pond in Springfield, Oregon, Roger designed one of the first large (20 acres) polyvinyl chloride (PVC) liners at that time (1965). With Bill Watters and Jim Fuller on the rise of Mercer Dam, City of Dallas, Oregon, Roger modeled the first labyrinth weir in the U.S. (1972). Subsequently, CH2M HILL designed many more of these types of spillways for dams in Colorado, Reston (Virginia), Trinidad, and the West Indies. Today, these weirs are a common design feature for spillway entrances.

In the mid-1980s, Roger and his wife Whitney decided they did not want to wait until he was 65 to start enjoying travel, so they began to travel (mostly to Europe) each September. In the mid 1990s, he became a flex hourly employee and continued to work about 40 hours per week. Their favorite vacation was walking in the Swiss Alps where he and Whitney spent many Septembers, each followed by a visit with his brother, who lives in Vienna, Austria.
After 55 years of service, Roger retired in 2011. He died on February 27, 2017, of cancer at home in Corvallis.
(Read More) (Roger's Career of a Lifetime)
---