LeRoy R. Taylor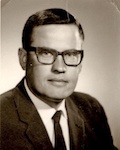 Roy Taylor was born in Carroll, Iowa, on March 1, 1929; attended Oregon State College (OSC); and graduated in 1953 with a B.S.Degree in Civil Engineering. He joined the U.S. Navy on graduation from Waverly High School, serving from 1948 to 1956. Service included Boot Camp, Seabees Builder School, Navy Prep School, and 4 years as an NROTC Midshipman at OSC. Following graduation, he served on the USS Buck (DD761) with two tours to the Western Pacific, and with Fleet Training Group San Diego.
On release from the Navy, Roy returned to Corvallis and was hired by Cornell, Howland, Hayes, and Merryfield as Employee No. 34. Fred Merryfield had been his toughest teacher at OSC. His first job was Resident Inspector for Ollalie Dam and a tidewater barrier near Toledo, Oregon, for Georgia Pacific Paper Mill. Earl Reynolds, manager of the firm's second office, then requested help for a couple of weeks, starting Roy's long career in Boise (BOI). Earl and Holly Cornell had studied under Hardy Cross and were bringing the firm into the digital age for structural and water distribution system analysis. Slide rules and hand crank calculators were to soon be replaced.
Roy assisted Earl with many of the office management duties as BOI grew from a few people to over 100. Growth was made possible by many talented and dedicated people. His early engineering duties were for water, sewer, street, and structural projects in the Intermountain area. The Boise Bypass, now Interstate 184, was his first large project and brought in help from many disciplines. Later engineering duties included serving as Project Manager or Consultant on many projects with a side trip to Trinidad for Bill Watters on the Water and Sewerage Authority (WASA) project. Developments at Sun Valley and Elkhorn at Sun Valley went on for many years, gaining him a bad reputation. Fourteen major fisheries projects were completed, from Cold Lake, Alberta, to Page Springs, AZ. Many Idaho State Parks, including Ponderosa State Park at McCall and Massacre Rocks, were also completed.
Roy was a long-time member of Consulting Engineers of Idaho (CEI), serving as President for 1973-74, and prepared App. G, Checklist for Project Reviews, for Robert Sanks Pumping Station Design Handbook, Butterworths, 1989.
Roy's most prized career honors were for Project Management of Sawtooth Hatchery and salmon trapping facilities near Stanley, Idaho, often the coldest place in the U.S. A commendation from the U.S. Corps of Engineers Walla Walla for the project and entire design team read, "The construction phase was easy to administer because of the attention to details in your preparation of the plans and specifications. Since the project has been put into operation, a minimum of operational problems have occurred. Last winter during the extreme cold weather (-40 to -50 degrees Fahrenheit), the river intake system, and outside raceways worked as expected. We have had many favorable comments on the aesthetics of this hatchery and the functional capability for fish rearing." It won first place in a CEI Engineering Excellence contest.
Roy retired from full-time work in 1990 but served for several more years as fisheries consultant for firm projects. His first work after retiring was as volunteer Project Manager for what became Morrison Knudsen (MK) Nature Center in Boise, operated by Idaho Fish and Game. Roy and his wife, Velma, did volunteer work at a number of Youth With A Mission (YWAM) bases around the world, where his engineering and construction experience helped. Most challenging were projects at Pokhra and Kathmandu, Nepal. They also assisted in a development of group homes for girls at Nang Rong, Thailand, by Opportunity Foundation.
Roy and Velma traveled extensively, spent some years in Arizona, and now reside in Boise to be near family, living at Salmon Creek-Gracious Retirement Living-it says.
---
Harry C. Teel

Born in Portland, Oregon, Harry Teel attended Oregon State University and Pacific University. His early work experience was with Mohr & Teel (Engineers and Planners) and with Teel Construction, both located in Hillsboro, Oregon.
Harry joined CH2M in 1955 as a draftsman and, over the years, served as Architectural Coordinator (CVO), Project Manager (CVO), and Operations Manager (SFO). Harry started the Construction Management Services Discipline at SFO, becoming a Vice President for the CMS Discipline. When he returned to CVO, it was to become the Director of Technical Services.
Harry retired in 1986 and is active in developing additional skills with his golf game and with fly fishing!
View Harry's Obituary
---
Cliff Thompson

Cliff Thompson earned his B.S. Degree in Chemical Engineering from Auburn University in 1963, an M.S. Degree in Environmental Engineering from Georgia Tech in 1968, and a Ph.D. Degree in Environmental Engineering from the University of Florida in 1971.
He began his career working for the Water Supply Division of the Alabama State Health Department, receiving a research grant from EPA to study a water treatment process developed as a dissertation upon the completion of his Ph.D. In 1971, he created the firm Thompson and Tuggle, which was purchased by Black, Crow & Eidsness, which was then purchased by CH2M HILL in 1977. As the result of the absorption of BC&E by CH2M HILL, Cliff was given tenure back to 1971, thus giving him true "Old-Timer" status.
Cliff has served as a Regional Manager (1977 1985); as a Discipline Group Director (Laboratories); Director of the Laboratories Operations (1985 1990); District Manager (1990 1993); and Project Manager of one of the first of CH2M HILL's hazardous waste projects, Love Canal, Operations Manager for the Americas (1993-1997). Cliff served again as the Regional Manager for the Southeast Region from 1997 to mid-2003. From 2003 to 2006, he served as Client Service Manager for Gwinett County, GA, and the Government of Puerto Rico. Cliff also served two terms on the CH2M HILL Board of Directors. He became a part-time employee and worked primarily on the large Puerto Rico water and sewer program, PRASA. Cliff retired in 2008.
Retirement life for Cliff and his wife, Patti, includes sharing time between Atlanta and Beaver Creek, CO, enjoying time with their seven grandchildren. Cliff stays active in skiing, playing golf, and hiking. He and Patti also enjoy adventure traveling.
---
William 'Bill' F. Toole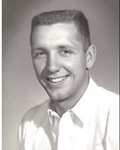 Born in Hermiston, Oregon, in June 1933, Bill Toole graduated from Klamath Falls High School in 1951.
Bill had quite a high school and college athletic career. He won the state 100 and 200 in track, was named to the all-state tournament team in basketball, and was offensive player of the game in the Shrine football game. Oregon State University (OSU) fans will remember him as a starting guard for Slats Gill and a near upset of the Bill Russell and KC Jones-led San Francisco Dons for a spot in the National semifinals. Amazingly, he was also drafted by the New York Giants of the NFL, despite not playing football in college. You would never know any of this by talking with him because he always wanted to know about you.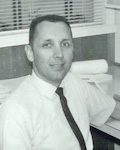 Bill graduated from OSU in electrical engineering and was one of the first 50 employees hired at CH2M, where he worked for 40+ years. Later he worked for their Industrial Design Corporation division where he traveled the world to design industrial facilities, specifically in the microelectronic industry.
Bill was a humble man who put others before himself and never bragged about his abilities. His pride and joy were his family, and he devoted his life to working hard and supporting each of them.
Bill passed away in Corvallis, Oregon, of natural causes August 20, 2019.
---
Charles Everett Torkko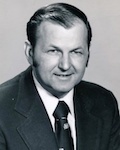 Born in Astoria, Oregon, Chuck spent most of his childhood in Duluth, Minnesota, where he graduated from Duluth Central High School in 1952. His proudest accomplishments were playing short-stop on his high school baseball team and playing trombone in the band. He was also extremely proud of his Finnish heritage.
Chuck completed his education in civil engineering, starting first at USC and then Los Angeles State College.
Following graduation in 1963, he moved his family to Seattle where he worked on the design of the new I-5 Freeway south of Seattle and later on the design and construction of the last 747 assembly building for Boeing. Following his time with Boeing, he moved on to Olympia, Washington, where he was responsible for all civil engineering projects for the new Evergreen State College. During his time in the northwest, Chuck became an avid hiker and climber. He successfully climbed Mt. Rainier and all other major mountains in the Cascade Mountains of Washington State. He has first ascent routes in the records books and was a member of the Washington Alpine Club and Mountain Rescue.
In 1972, Chuck and his family moved to Anchorage, Alaska, where he started his own engineering firm, Torkko-Korman Engineers; later he was hired by CH2M HILL where he eventually became a vice president. He stayed with the company until his retirement in 1999. He was instrumental in forming the Alaska Council of Engineering Companies and served as its first president.
In 1983, Chuck and Carolyn moved to Skippack, Pennsylvania, where he worked in the CH2M HILL office in Philadelphia. They later moved to New Jersey to open an office there. In 1986, CH2M HILL moved Chuck to Denver, Colorado, where he stayed the rest of his life; one of his projects was the design of a runway at the new Denver International Airport.
Chuck felt one of his greatest accomplishments was tracing his family tree of Finnish and American relatives. He followed the descendants of his grandfather and his grandfather's many siblings. He created a chart that included about 1,000 people. In July 2001, he traveled to Finland to present his results to a gathering of 144 relatives.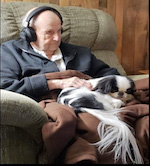 One constant in his life was his love of dogs, which his family shared. Chuck's favorite breed was the Japanese Chin. Chuck lost his beloved Chin, Pepper, just two weeks before Chuck was diagnosed with esophageal cancer in May 2018. When his PET scan was clear of cancer 3 months after completing cancer treatment, his daughter, Kathleen, found him a Japanese Chin, Maiko, to celebrate. Chuck and Maiko became fast friends, and her love helped him through the difficult health challenges he continued to face. The photo is of Chuck with his beloved Maiko on his lap.
Chuck passed away in Aurora, Colorado, from metastatic esophageal cancer in June 2019. He was 84 years old.
---
Nancy Tuor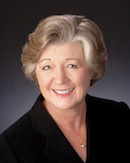 Nancy Tuor was born in 1948 and raised in a suburb of Portland, Oregon. She started working at age 10, when she organized a summer childcare program for neighborhood children. She advanced to repairing burlap grass seed sacks when she was 13. At 15, she began working in her uncle's dry goods store in Portland. Nancy started college at Willamette University in Salem, Oregon, then transferred to the University of California, and finally graduated from Portland State University with a B.A. Degree in Economics in 1970.
Nancy started work as a part-time typist at an engineering firm while still in college. After graduation, she became their office manager, typist, receptionist, accountant, and file clerk. In short time, boredom set in; and she countered it by becoming enmeshed in local politics, both in environmental and women's issues.
By the time she was 26, Nancy was serving on the West Linn City Planning Commission and was President of the Oregon Women's Political Caucus. In the meantime, her firm was awarded a small contract with the U.S. Army Corps of Engineers to write an environmental assessment of operations of an existing dam. Nancy was offered the opportunity to lead the effort, including, of course, typing the final report herself. The Corps followed up with larger contracts. And, in 1974, Nancy became a project manager and environmental planner, returning to graduate school at night to broaden her environmental expertise.
Three years later, Nancy was recruited to join Oregon's Land Conservation and Development Commission, as Policy Director. Shortly thereafter, she was approached by CH2M HILL, about joining the firm. In 1980, Nancy joined the Portland office as Planning Division Manager.
Over the past 30 years with the firm, Nancy has lived and worked in Oregon, Virginia, Tennessee, Georgia, Colorado, and the United Arab Emirates. She has had the good fortune to professionally contribute to coastal zone management, environmental siting, comprehensive land use plans, hazardous waste management and remediation, nuclear waste remediation, public works projects, and sustainability.
Nancy served in a wide array of leadership roles during her distinguished 30 year career with the firm. Her most recent assignment was serving as the Group Chief Executive for the Federal Client Group, where she oversaw the Environmental Services, Nuclear, and Government Facilities and Infrastructure Business Groups, representing 3,000 staff and $1.5 billion in annual revenue. Previously, she served as the firm's Vice Chair where she was responsible for strategic planning, governmental affairs, strategic communications, and technology commercialization.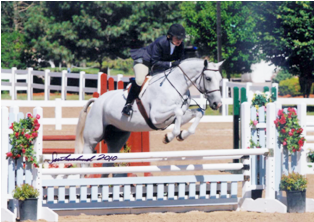 Prior to that role, Nancy was President and Project Chief Executive for the Rocky Flats Closure Project, the first large nuclear weapons facility to be cleaned up and closed anywhere in the world. This 10-year, $7 billion award winning project converted an environmental liability into a community asset. In recognition of the leading role she played in the accelerated cleanup of Rocky Flats, she was named one of the 2005 Top Newsmakers by Engineering News Record and was the recipient of the 2005 Del Hock Lifetime Achievement Award from the Denver Metro Chamber of Commerce.
While in Denver, Nancy served on the executive committee of the Denver Metro Chamber of Commerce, co-chaired the Metro Denver Economic Development Corporation, and co-chaired the Governor's Colorado Education Alignment Council. She also served three terms on the firm's Board of Directors.
In summing up her career with the firm, Nancy shares, "When I joined the firm in 1980, there was no way I could have predicted how challenging, rewarding, or varied my career would be. For a nonengineer to be offered the wide ranging opportunities that I have is a testament to the firm's commitment to allowing people to fully realize their potential."
Nancy retired in 2012 and now lives in Parker, Colorado, where she continues to enjoy competing in hunter/jumper equestrian events, reading, hiking, and traveling.
---
John J. "Jack" Twitchell, III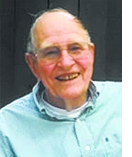 John Twitchell was born on July 3, 1926, in Santa Barbara, California. Shortly after graduating from Santa Maria High School in 1944, Jack joined the Navy and served as a Radioman Petty Officer. After his Navy service, he attended the University of California at Santa Barbara for a time before completing his Soil Science Degree at the University of California at Berkeley in 1950. During his senior year, he was inducted into the Alpha Zeta Honorary Scholastic Society.
After graduation, Jack worked for the Bureau of Reclamation for awhile before returning to Berkeley to work at the Soil Physics Laboratory. He then moved on to the Bechtel Corporation as head of the soils lab where he worked on several large earth-fill dams in California and Washington. Jack then took a job with Clair A. Hill & Associates in Redding, which turned out to be the best move he and his family ever made. He worked for Clair Hill, later CH2M HILL, for 35 years and was fortunate to work on projects in most of the U.S., Canada, and overseas. Jack was a past President of the Professional Soil Science Association of California and a registered engineer.
Jack greatly enjoyed hunting and fishing with his friends. He and his wife Betty retired to a small alfalfa ranch in Cottonwood, CA, until arthritis won the battle with his joints whereupon they resettled in Shingletown, CA, where the spent several interesting and productive years.
Jack passed away in Redding, CA, on February 1, 2017.
---
Carol L. Uhouse

Born in Sacramento, California, in 1937, Carol Uhouse attended Sacramento City College, American River Jr. College, Sacramento State University, and Sierra College. She achieved certification as a Certified Administrative Manager. Her first job was as an Administrative Secretary for International Operations at Aerojet General Corporation, at the time a small group of people was providing technical assistance to NATO governments and Japan.
Carol joined CH2M HILL in October 1973 as the "Administrative Secretary," first serving with the Redding Office and later transferring to the Sacramento Office when it was created. She was responsible for overseeing the installation and proper usage of all new office equipment, such as the new mag card typewriter, fax machine (a relatively new concept in 1973), the increasingly more complex telephone systems as they were introduced, and everything else related to office equipment and operations.
Carol set up the office accounting and billing systems and by 1994, appointed as the Regional Business Manager, was responsible for all nonengineering functions in the Southwest Region. These functions included accounting, contract administration, training, document production, fleet and travel functions, business planning, information systems, and business development support. Carol retired in 1994, continued as a consultant to CH2M HILL through 1995, and is currently fully occupied learning how to become retired!
---
Marion H. (Bud) VanDerAa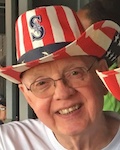 Bud VanDerAa was born on August 9, 1940, and grew up in South Holland, Illinois, a suburb south of Chicago. He graduated from Thornton Township High School in neighboring Harvey, Illinois.
Bud began working at an early age. He worked for farmers in the area, set pins in a bowling alley, delivered newspapers, and had other jobs that ultimately provided the money for his college education. As a first-generation college student, he attended Thornton Junior College in Harvey for 2 years and then transferred to the University of Illinois in Urbana/Champaign earning a Bachelor's Degree in Civil Engineering (cum laude) in January 1963. During his senior year, he had a National Science Foundation Undergraduate Research Fellowship studying the accuracy of a devise that attached to a theodolite's telescope to allow direct observation of the sun for direction. He became a member of Chi Epsilon honor society.
Bud's year-older brother, Al, preceded him to Oregon, graduating from Oregon State with a Forestry Degree. Bud learned of CH2M from a professor at the University of Illinois who was acquainted with Fred Merryfield. The account of how Bud was hired is quite involved. In summary, Bud drove to Corvallis, arrived just at a time when CH2M needed additional staff for a project, and was hired as an Engineering Aid. He began work on June 18, 1962, and worked through August. He then went back to the University of Illinois to complete his final semester and returned to CH2M in Corvallis after receiving his Civil Engineering Degree. Bud transferred to the CH2M Seattle office in March 1963.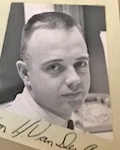 Things had, however, not yet stabilized. Bud received his draft notice in August. He returned to Illinois and was inducted into the Army there in September and was sent to Fort Knox, Kentucky, for basic training. Near the end of basic training, Bud was informed of his assignment to a Corps of Engineering Science and Engineering Program. That program was for enlisted who had engineering or other technical degrees. He also learned that he had been assigned to the Corps of Engineers Waterways Experiment Station (WES) in Vicksburg, Mississippi. The number of program assignees at WES at any time was limited to 25 because there were no military living facilities there. He was given a stipend and was expected to make his own living arrangements and otherwise be responsible for his conduct and performance of his duties without close supervision. Bud remained at WES for the remainder of his 2 years of active duty working on a military project that included fieldwork at Fort Sill, Oklahoma, and Eglin Air Force Base, Florida, and computer programming of a vehicle mobility model. His experience at WES proved valuable throughout his subsequent career.
Bud returned to CH2M in September 1965 and spent the remainder of his CH2M career working out of the Seattle office. He was designer, manager, and senior consultant on a wide variety of projects for public and industrial clients. Some were for highways, municipal streets, railroads, and port and manufacturing facilities; but most were pipelines and pump stations for water, wastewater, and storm drainage. Pump stations ranged to 12,000-horsepower, 42,000-gallons-per-minute, and 385-pounds-per-square-inch pressure. Gravity storm and sanitary sewers included pipe to 144-inch diameter. Force mains and water pipelines ranged to 54-inch diameter and operating pressures to 400 pounds per square inch. Many of the projects had flow diversion and control structures, river and marine installations, trenchless construction, and other special features.
Bud was a mentor to young engineers for a large part in appreciation for the mentoring he had received. This was done mostly informally. But he was given the opportunity to have "Bud's Corner" at monthly group meetings when he led discussions on various topics and sometimes presented problems to be solved with rewards given for the correct solution or a good try.
Bud retired from CH2M HILL in November 2014. After his retirement. he was honored by having his name placed on a meeting room in the Seattle (Bellevue) office. He Is a Life Member of the American Society of Civil Engineers.
Bud and his wife, Sue, met in Seattle, were married in 1969, and recently celebrated their 50th anniversary. They continue to live in Bothell, Washington, and enjoy being active in their church and activities with their grandson, Hedrick. Sue sings in the choir and is the music librarian. Bud served several terms on the church board, is involved in facilities maintenance and improvement, and teaches children's Sunday School. Bud currently (2019) is working part time for Urban Tech Systems in Seattle. A professor friend says he flunked retirement. He pursues a number of interests and takes an annual fishing trip to southeast Alaska with his brother.
Read More..
---
Manuel R. Vilaret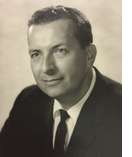 Born in Cuba, Dr. Manuel R. Vilaret was a 56-year resident of Gainesville, FL. Manuel received his Ph.D. Degree in 1965 studying under Dr. A. P. Black. He was a licensed Professional Engineer and past president of the North Central Chapter of the Florida Engineering Society. Manuel was named Engineer of the Year in 1983 and 1984 by the American Society of Civil Engineers Florida Section, Water Engineer Emeritus by CH2M HILL, and lifetime Fellow of the Florida Engineering Society. In 1998, he received an award in recognition of 50 years of service by the American Water Works Association for his work and interest in enhancing the Water Global Environment.
Manuel, along with Dr. Ignacio Garcia-Bengochea, was instrumental in reaching an amicable agreement with the Hercules organization allowing the engineering company Black Crow & Eidsness to begin a new life under the banner of CH2M HILL.
Manuel was a highly respected member of the firm and the Gainesville office. Ted Belser, a former long-term CH2M HILL engineer, remembers him. "I worked with Dr. Vilaret for many years. He was the go-to engineer/office expert for water treatment technology issues. He had many stacks of paper in his office, but he knew right where to look for any given report or article that would be helpful to those of us who went to him for guidance. More importantly, he was a generous, kind man."
Manuel seemed to always have a smile on his face. He was very approachable when younger engineers asked him for technical advice on a variety of water treatment issues. Anecdotes from the old days would occasionally surface. He was a fancier of fast cars, and loved to eat, especially on business trips.
A conference room in the Gainesville office honors his name and his accomplishments.
---
Gerald Vogt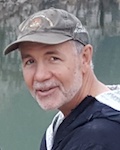 Gerald Vogt was born into a large dairy farm family in Chilton, Wisconsin, in 1960. He was the 9th child out of 13. He attended the University of Wisconsin in Madison from 1978 to 1983 and graduated with a B.S. Degree in Agricultural Engineering. While at Madison, he was president of the local student chapter of the American Society of Agricultural Engineers and worked as a co-op student for the United States Geological Survey (USGS). Upon graduation, he worked full time with the USGS based out of Juneau, Alaska, from 1983 to 1986 as a hydraulic engineer. When he left Alaska on his bicycle in June of 1986, he spent the next 2 months pedaling down the west coast of Canada and the U.S. on his way to the University of Arizona in Tucson where he spent four semesters and then graduated in 1988 with a M.S. Degree in Hydrology. He continued to work part time for the USGS in Tucson while in graduate school and would have stayed except that he got a call from Fritz Carlson in the CH2M HILL Redding office and joined the Redding team of hydrogeologists in October 1988.
His early career at CH2M HILL in Redding was focused on project management and groundwater investigations for water supply and hazardous-waste site investigations. As a former discipline "55," he worked on projects for municipal, federal government, and private clients. For most of the 1990s, he worked as a project manager on lump-sum Remedial Investigation/Feasibility Study (RI/FS) projects for McClellan Air Force Base (AFB) in Sacramento. And in 1998, he took over as the Program Manager for remediation work at Beale AFB near Marysville, CA. For the next 10 years, he managed the Beale AFB program on all aspects of Comprehensive Environmental Response, Compensation, and Liability Act (CERCLA) projects and on infrastructure design/build for the Civil Engineering Squadron. In 2006, he led the capture of the first Cost Plus Incentive Fee multi-year remediation contract for Air Combat Command at Beale AFB. He transitioned out of the Beale AFB program manager role in 2009 to become the interim leader of the Western Region Environmental Group.
He also served as Program Manager for environmental work with Pacific Gas & Electric (PG&E) from 2007 to 2009 and held various positions on the Western Region Management team including Business Group Leader and Market Segment Leader for Remediation. When the Private Sector for the Environmental Business Group was formed in 2010, he was tapped to function as the Project Delivery Director and then was named the leader of the Private Sector Environmental Group from 2012 through 2014 where he oversaw annual double-digit growth in our private sector client work in Canada and the U.S. From 2014 to 2016, he served as the business development lead for the Global Environmental Private Sector and became a senior Manager of Projects during 2017.
He served on the CH2M/Jacobs transition team during 2017 focused on helping shape the structure and governance of the environmental group going forward. After 29 years with CH2M HILL, he retired in May 2018.
These days he enjoys mountain and road biking, making furniture, organic gardening, fishing, camping, and hiking when he is not tending his vineyard and making wine for Vogt Family Cellars. He has been married to his wife, Amy, since 1990; and they are slowly renovating their off-the-grid family cabin on Lake Shasta where they spend as much time as possible. Amy and Gerald are empty-nesters with three sons and are still waiting for that first grandchild to spoil.
---
Otto Vydra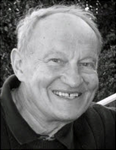 Born in Prague, Czechoslovakia, in 1932, Otto Vydra was awarded a Masters Degree in Civil Engineering by the Czech Institute of Technology (1957). Following graduation, he worked with the Mining Design Institute, Prague (1957-1963), Sven Tyrren in Stockholm (1963-1964), and Westenhoff & Novick in Chicago. (1965-1967). In 1967, he became a registered Professional Engineer in Illinois.
Otto never regretted his 1967 decision to accept Holly Cornell's (then in Seattle) offer to serve as an Interstate 205 project design engineer in the newly established Vancouver, Washington, office at, typical for CH2M HILL, lower pay than he had in Chicago but with a promise of "overtime to more than compensate the cut." The overtime part of the promise turned out to be correct. Otto went on to positions of increasing responsibility including head of the Transportation Department in Portland from 1972 to 1976; Chief Civil Engineer, Dammam Planning Project in Saudi Arabia (1976-1978); Regional Manager of the Middle East Region (1978-1984); and Principal-in-Charge, Chair of the JV Governing Board on the Alexandria (Egypt) Wastewater Project (1982-1990).
Otto also served as Chief Operating Officer and Senior Vice President of CH2M HILL International, as well as a Vice President of CH2M HILL, Inc. (1984-1991); Technology Director, Senior Vice President of CH2M HILL International (1991-1995); Manager of Central and Eastern Europe Region, opening offices in Prague and in Cracow, Poland (1995-1997); and Business Group Director of International Marketing (1998-1999).
Otto retired in April 1999 but continued as a senior advisor to the Transportation Business Group and others in international markets. Otto passed away in December 2011. Read More…
---
Steve Wanders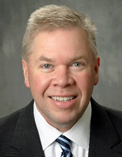 Born in Boston, Massachusetts, in 1956, Steve Wanders was inspired to become a civil engineer by the sight of the Bourne and Sagamore Bridges over the Cape Cod Canal during summer trips from his childhood home. After graduating from Hingham (MA) High School, he attended Purdue University in West Lafayette, Indiana, where he received his B.S. and M.S. Degrees in Civil/Structural Engineering in 1979.
Steve began his career in January 1980 with CH2M HILL as a structural engineer in the Portland office where he experienced a nice variety of project types, including ports and maritime structures, commercial buildings, water/wastewater plants, and industrial/microelectronic facilities. In 1985, he became the Department Manager of the Structural Engineering/Architectural Department. The following year, Steve was presented with an opportunity on the "East Coast" to consider. Having grown up Boston and with a desire to return to New England some day, he was keenly interested. Steve's supervisor then said he wanted him to relocate to…Milwaukee, WI!? Well, for a Pacific-Northwest-based firm (at the time), Wisconsin was somewhere "out east."
The firm went through much growth and change in the late 80s/early 90s, and that provided a great deal of opportunities for the staff. Steve was part of what became the nucleus of the Midwest Transportation Group. The firm had great success and brought on some excellent talent during that time while delivering some fantastic projects and having a lot of fun. From the core group in Milwaukee, the firm moved out into other parts of the Midwest (then the Great Lakes Region).
In 1994, Steve was asked to start up a Transportation business in Ohio; and he and his family relocated to Dayton. Steve spent 13 years there. During that time, he had the opportunity to serve in many different roles, including Group Leader, Area Manager, Project Manager, Project Delivery, Business Development, and Regional Business Group Manager.
Then, in 2007, Steve and Lori moved to Savannah, Georgia, to lead the operations of the Global Ports & Maritime Group, help integrate the Ports team of Lockwood Greene into the Transportation Business Group, and serve as Client Service Manager to one of our larger Ports clients, Georgia Ports Authority.
In 2012, Steve had an opportunity to return to the Midwest, where he and Lori spent so much of their lives, to serve as the Geographic Manager of the Midwest Transportation Group, based in Indianapolis, Indiana. In November 2014, after a fantastic 35-year career with the firm, Steve retired from CH2M HILL.
Never one to waste much time, after a week of pheasant hunting in South Dakota, Steve began his "encore career" at his beloved alma mater, Purdue University, where he now is the Assistant Director, Cooperative Education, in the Office of Professional Practice. In his new job, Steve works with about 1,200 students in 48 disciplines across 8 of the 10 colleges in the university, seeking to match them up with Co-Op and Internship opportunities offered by the 500 employers engaged in Purdue's programs. He also gets to teach a class here and there, and participate in research on trends and effectiveness of experiential learning experience. Steve's having a blast!
In addition to visiting with family, Steve enjoys playing golf and keeping in touch with friends and former classmates and work colleagues.
---
Bill Watters

Born in Milk River Valley, Montana, in 1924, Bill Watters attended Sacramento Junior College and Oregon State University, graduating in 1951. During his early years, he gained professional and practical experience as an employee of Tyson-Watters Construction Company.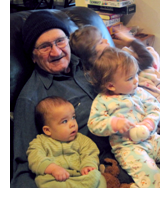 Bill joined CH2M in 1950 as a part-time draftsman and survey technician. Over his continuing years with CH2M HILL, he served as Resident Engineer during the Crown Zellerbach Lagoon and Coquille Water Treatment Project, completed various projects for the Eugene Water & Electric Board (EWEB) on dams and power plants, and prepared designs and specifications for five hydroelectric power plants on the Rubicon and American Rivers.
Bill was made a partner of CH2M in 1962. He assisted in the supervision for the design and construction of the buildings, aprons, taxiways, fuel farm, and related facilities on the Boeing Everett, WA, South Complex 747 Plant. For 15 years prior to retirement, Bill was Project Director for a series of major water supply and treatment projects in Trinidad, West Indies, including dams, pump stations, transmission pipelines, and treatment plants. Bill and his wife Vivian lived in Port of Spain for many years, and were gracious hosts to many CH2M HILL comrades who worked with Bill on these projects.
Bill retired in 1985 and actively pursued various hobbies such as snowmobiling, dirt bike riding, and Amateur Radio activities. Bill passed peacefully, with his family at his side, on September 18, 2014.
---
Larry Well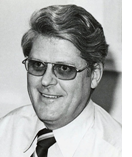 Born in Newberg, Oregon, Larry Well graduated from Oregon State University in 1962 with B.S. Degree in General Science. He served with the U.S. Marine Corps. Larry joined CH2M in 1959 as an Engineering Aide. From 1959 to 1962, he assisted in developing the Soils Testing Laboratory in CVO. He expanded the laboratory from 1962 to 1976 to full Materials Testing capability. He began and expanded water and wastewater laboratories in other office locations.
Larry also was involved with field testing and sampling for a variety of projects. He participated in the development of the Slope Meter and continued to manufacture it for sale to a number of agencies. He made a variety of prototype equipment models and operating hydraulic models. From 1976 to 1985, Larry continued with divided laboratory responsibilities and began developing geosynthetics capabilities. From 1985 to 1990, he was relocated to the Reston, VA, office and became active in the Superfund Projects. He relocated to PDX from 1990 to 1998 and was involved with geosynthetics applications for landfills, treatment ponds, water reservoirs, and hazardous waste caps.
Larry retired in 1998. He is currently involved in travel, restoration of a beach home project, flying a classic airplane, and consulting projects.
---
Ken Wengler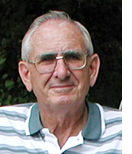 Born in Redding, California, in 1933, Ken Wengler attended Anderson (California) High School. He joined Clair A. Hill & Associates in the Redding office in 1955 as Employee #13 after spending two years overseas as a surveyor in an Army artillery battalion. After the merger with CH2M, Ken transferred to the PDX office in March 1971 to head up and manage the Survey Department. He led and managed a $1 million survey project for Portland General Electric, firmly establishing the firm's reputation for quality work.
Ken transferred to the Gainesville office shortly after the purchase of BC&E to establish a Survey Department and to correct numerous defects in a major survey project then in progress for the Florida Coastal Set Back Line, a $1.5 million project that was in serious trouble.
Ken provided surveying services to the Alexandria Wastewater Project in Egypt from 1980 through 1984. He also worked on two major projects in Russia in 1996 and 1998. He managed and worked on numerous military projects throughout Eastern U. S. Ken is currently registered as a Land Surveyor in eight states.
Ken retired in April 2000, but continued to work as a flex employee nearly full time until finally retiring January, 2007 after 52 years with CH2M HILL.
---
Bunny (Whiteman) Scott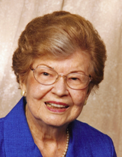 Born in Gainesville, Florida, in 1926, Bernice (Bunny) Scott attended Wesleyan College in Macon, Georgia, where she received her B.A. Degree in Business with Honors in 1946. Following college, Bunny spent 2.5 years as understudy to the administrative manager of the Agricultural Experiment Station at the University of Florida.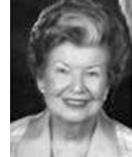 Bunny joined Black Laboratories, Inc. in 1949. The firm was founded by Charles A. Black and William B. Crow to analyze water samples within the area. From these early beginnings, it became evident that clients needed a firm to design facilities to treat their water supplies. As a result, Black and Associates, Inc. came into existence with the hiring of Fred Eidsness who had special skills and background in client development. Off-shoot firms soon formed to handle the increasing business of land surveying, aerial photography, and engineering development. Bunny served as the Corporate Secretary-Assistant Treasurer of the five firms that merged in 1970 into Black, Crow and Eidsness, Inc. (BC&E). The company joined Hercules Incorporated, and Bunny was appointed Personnel Manager. Seven years later, CH2M HILL acquired BC&E; and she began her service as Personnel Director for the Eastern District serving the 16 offices east of the Mississippi.
Bunny retired in 1987 after 38 years with the firm. She fondly remembered those years as the opportunity to work with thousands of wonderful, talented people. She enjoyed meeting or hearing about young people she helped hire and who have advanced to positions of great responsibility in the firm. Bunny continued to be active in Altrusa International, served two 2-year terms as circle president of the Mandarin Garden Club, a 3-year term on the Vestry of the Episcopal Church she attended, and a 3-year term on the 440 student School Board of her church. She and her husband, Jim, enjoyed traveling and have toured Europe several times, as well as Ireland, Greece, Romania, Bulgaria, the Scandinavian countries, Great Britain, Turkey, Australia, New Zealand, and most of the U.S. including Alaska and Hawaii.
Bunny shared that her career was a joy and her life these past 30 years of retirement have been unbelievably wonderful and happy. As Bunny said, "It's been a good life!"
Bunny passed away November 25, 2017, at The Village in Gainesville, Florida.
---
C. Leslie (Les) Wierson

Les Wierson was born in Roland, Iowa, in 1935. His family moved to Vancouver, WA, in 1943. He attended Portland State University before transferring to Oregon State University where he received his B.S. Degree in Civil Engineering in 1958.
Following graduation, his professor, Fred Merryfield, asked him to contact Jim Howland about a position with the firm Cornell, Howland, Hayes and Merryfield. Jim offered Les $425 per month, $100 less than an offer he had accepted in Portland. Les talked with his wife, Myrna, and accepted Jim's offer.
Les started in the Corvallis Structural Group in June 1958 as Employee No. 47, but he was quickly transferred to work as the resident engineer for the new Cannon Beach Sewage Project where he eventually learned how to become a sanitary engineer. It would prove to be a career changer. With the help of the mentoring of Sid Lasswell and Ralph Roderick, Les went on to work on several wastewater facility plans and designs. With Ralph, he helped Jackson County establish one of the first sanitary authorities in Oregon, the Bear Creek County Sewerage Authority.
In 1967, Les was transferred to the Portland office to establish an engineering division serving northwest Oregon and southwest Washington. The Portland office developed projects for several cities in the region. Major clients included Clackamas County Service District No. 1 and the Unified Sewerage Authority in Washington County. In 1969, he helped develop projects on Maui (Kihei), Hawaii; America Samoa; and later in Japan. He also helped establish the Industrial Design Corporation (IDC) in Portland. He became the Portland Regional Manager in 1971.
As the firm grew, more opportunities developed for work outside the U.S. To manage work overseas and further develop our international presence, the Board established the International District in 1974. Les was asked to manage this effort in addition to his duties as Portland Regional Manager.
As President and Manager of the International District, Les led the firm's efforts in developing work in Japan; Sri Lanka; Iran; Saudi Arabia; and Senegal, West Africa. In 1981, International Operations, with full support of the Wastewater Discipline, competed and won the multi-million dollar Alexandria Egypt Wastewater Master Plan project. As Project Director, Les and his family moved to Alexandria.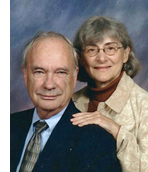 Following the successful completion of the Alexandria project, Les returned to Portland as the NW District Manager. In 1985, Les was asked to move to Boston to establish a grass-roots office. After 8 years in Boston, he returned to Portland in 1993 and retired in 1996.
Les and Myrna currently live in Cannon Beach, Oregon, the site of Les' first project. The Wierson home was built on a lot Mildred Merryfield, Fred's first wife, purchased in 1935 for $100.
Both Les and Myrna say that one of their greatest rewards was being part of the Cornell, Howland, Hayes and Merryfield/CH2M HILL family and the many people they have met and worked with. "Even today, we have dear friends across the country and world."
---
Carol Wilkinson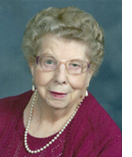 Born in Glasgow, Scotland, in 1920, Carol Wilkinson worked as a private secretary in both Edinburgh, Scotland, and in London, England. She served 4 years in the British Army in Britain, Italy, and Austria and with Army of Occupation of Austria as Secretary in the Allied Council in Vienna. After she emigrated to the U.S., she attended Linn Benton Community College in Albany, OR, graduating with an Associate of Science Administrative Secretary Degree, and subsequently earned certification as a Certified Professional Secretary (CPS).
Carol joined CH2M in 1967 as secretary to Mike Fisher. During her long career with CH2M HILL, she filled many Executive Secretary roles such as Secretary to the Chairman of the Board, President, & Executive Vice President, in addition to supervising as many as two or three additional secretaries.
Carol was given the title of Assistant Corporate Secretary and assumed all the duties relating to the issuance and transfer of Stock Certificates and the preparation of official material required for Board Meetings. She attended and prepared notes of Stockholder's meetings, maintained and retained confidential files of up to 17 corporations related to the parent company, and fielded questions from all the outlying regional offices on matters relating to Corporate business. She maintained membership in Professional Secretaries, International until retirement, but still proudly continues her membership in the highly regarded Daughters of The British Empire in Oregon. Carol retired in 1986; except for brief periods of inactivity due to health problems, she tries to remain in contact with her former colleagues.
Carol was highly regarded as the "Hub" person to be contacted by any or all CH2M HILL employees with questions relating to Corporate matters. She provided help and direction to all who struggled with the complications of working in a corporate environment of constantly increasing complexity.
---
Ken Williams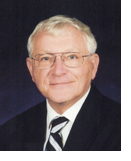 Ken Williams was born in 1941 in Pittsburgh, Pennsylvania. He attended Penn State University, where he obtained a B.S. Degree in Civil Engineering in 1963 and an M.E. Degree in Sanitary Engineering in 1967. Upon receiving his B.S. Degree, he began work with the U.S. Geological Survey, Water Resources Division, in Harrisburg, Pennsylvania, performing hydrologic studies primarily in the Susquehanna River Basin in New York, Pennsylvania, and Maryland. Between 1969 and late 1982, Ken worked for two small (6 to 20 people) consulting engineering firms in the Harrisburg area.
In late 1982, Ken began work for CH2M HILL in what was then the Boca Raton, Florida, office (which relocated to Deerfield Beach the following year). He served as project manager on water and wastewater projects and client service manager for several clients. In August 1987, he relocated to Key West, Florida, to take over the Key West office and spent the next 17 years in the Florida Keys, except for a move to Miami to work in the Miami office in 1994 through October 1995 and a 6-month assignment to Puerto Rico in 1990 and 1991. Ken is a lifetime member of the American Water Works Association (AWWA).
In April 2004, Ken transitioned from full-time to flex status and moved from Key West (the southernmost island in Florida and the southernmost point in the continental U.S.) to the northernmost island in Florida, Amelia Island, to Fernandina Beach. He continued to work primarily on Keys projects. He transitioned from flex status to full retirement in August 2011. His retirement activities include traveling, fishing, gardening and trying to grow bananas in north Florida, spending time with children and grandchildren, and enjoying Amelia Island.
---
Howard Wilson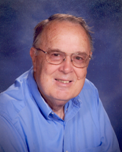 Born in Los Angeles, California, in 1940, Howard Wilson attended Chaffee Community College and Chico State College where he received a B.S. Degree in Civil Engineering in 1963. Following graduation, Howard briefly joined the Alaska Department of Highways (ADOH) in Juneau (1963) before moving on to the U.S. Army, Cold Regions Research Engineering Laboratory, in Hanover, NH (1963-1965). He again returned to the ADOH briefly before joining Clair A. Hill and Associates in the Redding, California, office in 1966.
Howard served the RDD office and the merged CH2M HILL on numerous projects in increasing responsibility as project manager, department manager, division manager, and district discipline manager for the Southwest District, RDD Design Office Manager, Conveyance Technology Leader, and Principal Project Manager in the Water Business Group. Major clients and projects included the Upper Occoquan Sewage Authority (UOSA), Yakima-Tieton Irrigation District (YTID), Glenn Colusa Irrigation District (GCID), Contra Costa Water District (CCWD), and the Metropolitan Water District of Salt Lake & Sandy (MWDSLS) (Utah).
Of his many projects, Howard was especially proud of his nearly four decades of service to the GClD, which included designing a new 3,000-cubic-foot-per-second Sacramento River intake and subsequently retrofitting it with state-of-the-art fish screens that became the model for fish protection throughout the state. The second career highlight is the YTID Rehabilitation Program. It involved more than 200 miles of pipeline, a dam and reservoir, pump stations, and hydroelectric facilities. The client received a system that saved millions of dollars in power usage and thousands of acre-feet of water.
Howard was also active in the American Society of Civil Engineers, where he was elected a Life Member in 2005. He was honored by ASCE with its 2007 Stephen D. Bechtel Pipeline Engineering Award that recognized Howard for his "35 years of dedication and commitment to the pipeline industry as a teacher, mentor, project manager, and supervisor, and for his knowledge and technical expertise in the design and construction of large-diameter pipeline transmission and distribution systems."
Howard retired in 2006 but continued part-time consulting for the firm. He enjoyed an occasional round of golf, fishing, part-time ranching, and travel with his wife and family. Howard passed away on January 15, 2013. Read More…
---
Jerry Wilson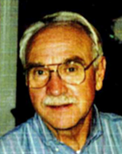 Born in Blairstown, Iowa, in 1940, Jerry Wilson attended the University of Iowa, where he received a B.S. Degree in Civil Engineering (1964) and an M.S. Degree in Sanitary Engineering (1965). Jerry served his military service as a commissioned officer in the Public Health Service in Gig Harbor, Washington. He then joined the State of Arizona, where he inspected all the sewage treatment plants in the state – lots of driving!
In 1969, Jerry flew to Redding, California, for a job interview with Clair Hill. The interview resulted in a move to Redding within a month. In 1970, he moved to South Lake Tahoe to work for Russ Culp as Clair Hill's resident engineer on the South Lake Tahoe Public Utility District full-scale, 7.5-million-gallon-per-day, tertiary-treatment demonstration project. Following the Tahoe assignment, Jerry went on to serve as the construction manager on several major projects including the Southeast Sewage Treatment Plant, San Francisco; and the City of Los Angeles Hyperion Water Treatment Plant. He then went back to San Francisco to serve as the project manager for the planning, design, and construction of the Oceanside Water Pollution Control Plant, a new plant built under the zoo on the Great Highway. Jerry's last project took him back to Virginia as project manager for the expansion and biological nitrogen removal upgrade of Fairfax County's Norman Cole Wastewater Reclamation Plant.
Throughout his career, Jerry authored several papers and presentations sharing his experience in the planning, design, and construction management of advanced wastewater treatment plants. He also held professional registrations as a Professional Engineer in Arizona, Virginia, and California, and as a Land Surveyor in Arizona.
Jerry was also active in professional societies including the ASCE, where he was honored as a Fellow; the Virginia Water Environment Federation; the Water Environment Federation (WEF); the Inter-American Association of Sanitary Engineering; and the American Academy of Environmental Engineers (AAEE) as a Diplomat, where he received its Superior Achievement Award. Jerry was also a member of Chi Epsilon.
In 1999, Jerry's health began to deteriorate and in 2000 he learned that he could not return to work. Jerry was devastated with the news as he loved CH2M HILL and people he worked with. Jerry passed away March 31, 2009.
View Jerry's Memorial
---
Nick Winnike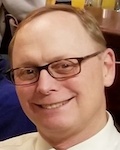 Nick Winnike was born in Ft. Madison, IA, in 1954. He graduated from the University of Notre Dame in 1977 with a B.S. Degree in Civil Engineering and went on to the University of California, Davis where he received an M.S. Degree in Environmental Engineering in 1979.
Nick desired to return to the Midwest and accepted a position from the firm in Milwaukee on May 9, 1979. He participated in wastewater facility planning studies for several midwestern clients and in the design of the Northeast Side Tunnel for Milwaukee.
His career took a familiar path in November of 1982 when he accepted a relocation to St. Louis to lead a relief sewer design and support a nascent wastewater program office. Then in 1985, Nick took a 2-year assignment as a construction inspector on the City of Tracy, CA, wastewater treatment plant. Upon completion of the CA assignment, the Winnike family again relocated back to Milwaukee in 1987. He provided project and task management services for WWTP designs and construction engineering for plants in Rochester, MN, and Green Bay, WI. During his 8-year tenure in Milwaukee, he began to take on marketing assignments as well as project management.
His final relocation occurred in 1995 when he moved to Cincinnati to open an office. Early efforts focused on marketing to obtain engineering agreements with local utilities in Ohio and suburban Kentucky. After 16 years of primarily wastewater engineering, Nick shifted gears to the drinking water side upon winning water treatment projects with the suburban Northern Kentucky water utility. Nick served as project manager on a groundbreaking project that involved installing a 36-inch water main under the Ohio River to deliver drinking water from the Greater Cincinnati Water Works to Northern KY using horizontal directional drilling for installation of the 3,000-ft main.
In 2003, Nick accepted a role as chief engineer for the water and wastewater utilities at the Fort Campbell Army Post in service to the Federal group and Operations Management International (OMI) that had been awarded an ownership and operations contract for the utilities. In that same year, the firm acquired Lockwood Greene Engineers (LGE), which added 100 engineering staff to the Cincinnati office. Nick passed on the office manager position to a senior LGE manager.
In 2005, and Nick was engaged in the integration of Ohio-based BBS engineers into the firm. By 2010, Nick had advanced to a position as Project Delivery Manager (PDM) in the Midwestern geography to oversee the financial portfolio for water projects and guiding project managers in an 8-state geography. His PDM role also included oversight of Federal drinking water projects for the EPA and eventually to oversight of overseas Federal water resources projects.
As a CH2M HILL, INC employee with utility experience, he was uniquely suited to serve the burgeoning wastewater market for the U.S. Navy including a series of projects for the Marine Corps Logistics Base in Albany, GA, and the Corpus Christi Naval Air Station.
In late 2017 when the last remaining employee of the Indianapolis office left the firm, he stepped in as client manager and project manager for the project suite for Citizens Energy Group in Indianapolis. The projects ranged from wastewater process optimization studies to design and construction of fish ramps and dam spillway improvements for two low-head dams that impounded streams for drinking water supply.
Finally, when the senior leader left the Cleveland office in March of 2019, Nick took on the project management of four collection and stormwater system projects and mentoring of junior staff and a new Project Manager to take over his projects.
One of Nick's passions has been attracting young people, women, and minorities to the engineering profession through involvement in educational programs with targeted audiences ranging from early elementary school through adults.
Nick retired from Jacobs on December 30, 2019. Besides spending time with family, he loves to garden, swim, ride road bikes, and travel. Nick and his wife, Glorie, plan a pilgrimage to the Holy Land in April 2021. He is also an active volunteer at his church and with Catholic organizations in the Northern Kentucky area where he lives.
---
Al Wollmann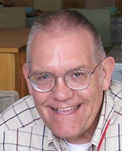 Al Wollmann was born and raised in Cleveland, Ohio, and eventually became a proud civil engineering graduate of Purdue University in May 1964. Al initially worked for several consulting engineering firms in the Cleveland area. During those formative years, he gained detailed knowledge about many engineering disciplines. That experience proved to be extremely valuable as Al progressed to become a Chief Design Engineer and Senior Technologist for CH2M HILL during a distinguished 35-year career.
Al joined CH2M HILL's fledgling Reston, Virginia, office in 1972. His abilities to develop unique solutions to complex engineering challenges, and his passion for quality, were cornerstones to the evolution of the WDC office into a major design center and the hub of our business in the Northeast. Al's input as a quality control reviewer grew to be sought after across the firm.
Many remember "Uncle Al" for the tremendous mentoring and training that he gave to young engineers at CH2M HILL. Al used every opportunity on his projects to mentor others and graciously shared his in-depth knowledge. During a party for his 30th anniversary with CH2M HILL, Al gave this advice to young engineers starting out:
Develop competency skills in your areas of interest
Be flexible – travel if necessary for good learning opportunities
"Don't show your union card" – be willing to try other things
Don't be afraid to try new ideas and "think outside the box"
Al and his wife Marlene raised their son, Brad, and their daughter, Allison, in the Reston, Virginia, area wherein they became cherished members of the local CH2M HILL "family."
Al unfortunately succumbed to cancer on November 4, 2013. He will long be remembered for his contributions as an extraordinary engineer with great integrity and passion, and as a great friend to many.
---
Bryant Wong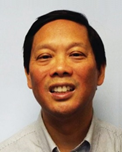 Bryant Wong was born in Honolulu, Hawaii, in 1956. He attended the University of Hawaii (UH) graduating with a B.S. Degree (high honors) in Civil Engineering in 1978. He completed his M.S. Degree in Environmental Engineering from the University of Illinois (UI) in 1979. As a student, he worked as a summer-hire engineering technician for the federal Civil Defense program, student laboratory technician for the UH Water Resources and Research Center, and research assistant at UH and UI.
Bryant's first encounter with CH2M HILL was as a UH student attending a talk by a CH2M HILL guest speaker. He didn't remember the name of the speaker or the topic matter, but he never forgot the distinctive and clever company name.
After a 5-1/2-year stint as a project engineer and project manager at Brown and Caldwell in Pasadena, CA, Bryant joined CH2M HILL in Newport Beach, CA, on April 8, 1985. He was the Southern California's office first hazardous waste engineer and initially worked on the growing REM/FIT and REM IV Superfund Programs. He also helped to expand the burgeoning local commercial market and opportunities with the United States Navy.
Bryant progressed from project manager to program manager and worked on numerous programs for the U.S. Environmental Protection Agency (including REM/FIT, REM IV, ARCS West, and RAC 9); Navy (including CLEAN I and CLEAN IV, EFA West Environmental Engineering, and NWS Seal Beach Installation Restoration Program); AFCEE; and the Ports of Long Beach and Los Angeles. He served several internal roles including those as Environmental Business Group Geographic Operations Manager (Southern California, Arizona, and south Nevada); Project Delivery Leader; Operations Leader; Technical Lead; and Navy Client Service Manager. Bryant became a Key Employee in 1993.
Bryant received his California professional civil engineering license in 1981. He has been active in the American Society of Civil Engineers since 1976, having served numerous officer roles for the Los Angeles Section and received national honors, and continues to do volunteer work with the Society. He has also been a member of the Water Pollution Control Federation (now Water Environment Federation), American Water Works Association, and the Society of American Military Engineers.
After 29 years with CH2M HILL, Bryant retired in 2014. He and his wife, Lenore, live in Mission Viejo, CA, and spend their retirement traveling, reading, exercising, investing, visiting with friends and family, and doing occasional "recreational engineering" for small business colleagues on an as-needed basis.
---
Larry Woodward
Larry Woodward was born in 1948 and raised in Salem, Oregon, with his five siblings. In 1968, he married the love of his life, Carol. And they started their family with the birth of their daughter, Laura, while he served at Travis Air Force Base. Following his completion of service, they returned to Oregon, where he completed college and began his 30-year career as a successful computer-aided design (CAD) technician at CH2M HILL, supporting a multitude of client projects around the country.
After his retirement, family became a hobby as he passionately researched his genealogy and built and maintained an extensive family tree. He also enjoyed traveling. His most recent trip was to Croatia to celebrate 50 years of marriage with Carol.
Larry was an educator by nature. To quote his son, "He didn't teach me how to do it, but how to figure it out." He continued to educate as an organ donor to science and research to help others "figure it out."
Larry Woodward passed away on December 26, 2018.
---
Edward G. Worth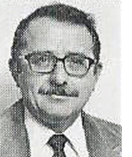 Born in Dallas, Oregon, on July 31, 1929, Ed Worth attended Oregon State College (now Oregon State University) where he received his B.S. Degree in Civil Engineering from OSU (1957) and his M.S. Degree in Civil Engineering from the University of Illinois (1960). He also completed his coursework for a Ph.D. Degree in Geotechnical Engineering at Purdue University (1963), but did not complete his thesis because he had a large family and needed to start working to support them.
After leaving Purdue, Ed went to work for Frucon, an engineering/construction firm in St. Louis. Most of his work there involved design, installation, and monitoring of large dewatering systems for lock and dam construction on the Missouri and Mississippi Rivers.
Ed was the first dedicated professional geotechnical engineer the company hired (about 1967). Prior to that, geotechnical work was performed by civil engineers with some college training in geotechnical practice, most notably Jim Howland and Roger Lindquist.
Ed was hired into the Corvallis office to build a geotechnical group within the firm's Discipline System. He hired many of the firm's later geotechnical leaders ‒ both geotechnical engineers and engineering geologists ‒ and brought almost all of them to Corvallis to learn the firm's approach to business practices and geotechnical services under the guidance of himself, Roger Lindquist, and Dennis Marker.
In the early 1970s, nearly two dozen geotechnical staff worked in Corvallis. As needs were identified in regional offices, Ed deployed appropriate staff to offices across the country. He also worked to integrate the geotechnical staff of Clair A. Hill and Associates into CH2M HILL after the 1971 merger.
Ed was instrumental in reducing the firm's professional liability exposure for geotechnical (and other) engineering services through getting the firm to join the Association of Soil and Foundation Engineers (now simply ASFE), a professional organization formed expressly to improve loss prevention practices for geotechnical firms. Together with his brother, Joe, the firm adapted these practices to all engineering work.
Ed was a home winemaker; and, in those days, we all drank more alcohol that most of us do today. He tied this in with his memorable and very intense recruiting technique: candidates were flown to Portland in the afternoon before their interview and put up in a motel in Corvallis. The next day, they reported to the office at 8:00 a.m. and were interviewed by pretty much every geotech in the office, plus others such as the Staff Manager (Arlen Borgen) and the Discipline Director (Bob Adams). The candidate was taken to a group lunch at some restaurant, then the interviews continued in the office until the end of the day. Then whoever of the geotechs was available would go to Ed and Gloria's home for a home-cooked dinner, where the wine flowed until late hours. The candidate then was sent to the motel and home the next day. Also the next day, Ed would talk to each of the geotechnical staff about their impressions. His theory was that a candidate could put on a show for a few hours, but unlikely all day plus an evening of food, conversation, and Ed's "four-star" wine.
Ed's brother, Joe, was a senior engineer in the CH2M Water group for many years. Ed's and Joe's father was the County Engineer for Lane County for many years. Their grandfather, an early pioneer surveyor in Oregon, was appointed Surveyor General of Oregon by President Woodrow Wilson on April 24, 1913.
Ed passed away much too early on June 29, 1976, in Peoria, Oregon. After his death, friends and colleagues established the endowed Edward G. Worth Scholarship Fund at Oregon State University for seniors in civil engineering with a demonstrated interest in geotechnical engineering.
---
Joseph E. Worth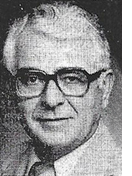 Born in Salem, Oregon, in 1932, Joe Worth entered Oregon State University (OSU) in 1950. In 1953, he left to serve in the U.S. Army Infantry. He returned to OSU in 1955 where he earned his B.S. Degree in Civil Engineering (1958) as an honors student and his M.S. Degree in Fluid Dynamics, Hydraulics, and Structural Engineering (1961) while an Instructor in Civil Engineering from 1958-1962. Throughout these years, he worked as a surveyor and engineer for the Oregon State Highway Department from 1949-1961 while not at OSU or in the Army. While at OSU, he did hydraulic design modeling of the Hanford K-Reactor core water system and several dams.
Joe joined CH2M in 1962 as employee No. 37 as a Civil Engineer. Joe started as a field and project engineer for various water systems throughout Washington and Oregon. He quickly advanced to increasing responsibility with a move to Portland in 1968 as assistant office manager-chief engineer to build business in the metro Portland area. While there, he personally worked on projects in Hawaii and Samoa.
In 1976, Joe led the evaluation and purchase of Black, Crow, and Eidsness (BC&E) consulting engineers in Gainesville, Florida, for CH2M HILL. He moved there in 1976 to integrate the 375-person BC&E into CH2M HILL. He acted as President until BC&E became integrated, then served as Eastern District Manager until 1980.
Joe returned to Corvallis in 1980 as Director of Professional Practice for the firm. In 1983, he moved back to Portland so he could attend Lewis and Clark Law School at night school for 3 years while working days for the firm. Joe wanted to learn how attorneys are taught to approach problems. He left without a degree after finishing the core requirements. He also assisted in the spinoff of the Industrial Design Corporation (IDC) as a wholly-owned subsidiary of CH2M HILL in 1984.
The rest of Joe's 33-year career was spent in Corvallis traveling to solve construction disputes and to put on project management seminars for employees in offices across the firm. His signature project during this time was helping draft a $135-million Change Order for a major tunnel project.
Joe's outstanding career included extraordinary service to the professional societies. In 1993 and 1994, he chaired the Engineers Joint Contract Documents Committee (EJCDC), a joint venture of the American Council of Consulting Engineers (ACEC), the National Society of Professional Engineers (NSPE), and the American Society of Civil Engineers (ASCE). During his chairmanship, EJCDC achieved more than at any other time, including the approval of a comprehensive set of standard design/build documents, a complete rewriting of the Owner-Engineer Agreement, revisions to the entire family of construction documents, and the first electronic documents on disk.
Joe was also recognized with a Life Member status from ASCE and a Merit Award for Extraordinary Service from the National Society of Professional Engineers/Professional Engineers in Private Practice (NSPE/PEPP).
Joe retired in 1995 to enjoy what he wanted to do. This included part-time consulting on engineering projects.
Joe passed November 2, 2016.
---
Ray Yep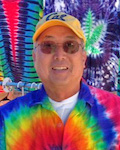 Ray Yep was born in China in 1950 and immigrated to the U.S. when he was 3 years old. He grew up in Stockton, CA. Ray received his B.S. Degree in Civil/Environmental Engineering from UC Davis and M.S. Degree in the same field from CSU Sacramento.
Upon graduation, he worked for Kennedy Engineers in San Francisco. After 3 years, Ray interviewed with Bob Chapman and Stan Smith for a position in CH2M HILL's Redding office. Before taking that on, he was asked to work with Kim Erickson on a regional sludge management study in the San Francisco office. During that study, the firm won the Milwaukee program management project; and Kim moved to Milwaukee. Ray never moved to Redding; and, as they say, the rest is history.
Ray had the opportunity to work under Phil Hall, Craig Zeien, and Don Evans in the rapidly expanding San Francisco office. Major water and wastewater projects were won with the cities of San Francisco, San Jose, Santa Rosa, and water and wastewater districts such as East Bay Municipal Utility District (EBMUD). Ray was a project manager, department manager, and division manager in the water/wastewater discipline. From 1989 to 1999, Ralph Peterson appointed Ray to be the firm's first Asia Pacific Regional Manager. Business was launched in Taiwan, Japan, Korea, China, Thailand, Singapore, and Australia. During that time, Ray also served a term on the firm's Board of Directors. Overall, Ray worked for CH2M HILL from 1977 to 1999.
Opportunity knocked, and Ray joined the Santa Clara Valley Water District (San Jose, CA) as the operations manager in the water utility. He was responsible for the operations and maintenance of three large water treatment plants, distribution systems, and laboratory that delivered drinking water to about 1 million people in the South Bay.
Ray retired in 2011; and life has been filled with community involvement in Berkeley, CA; playing tennis; and travel. He spent 8 years on the Public Works Commission and led a task force to plan the city's infrastructure needs to the year 2050, among many other activities.
---