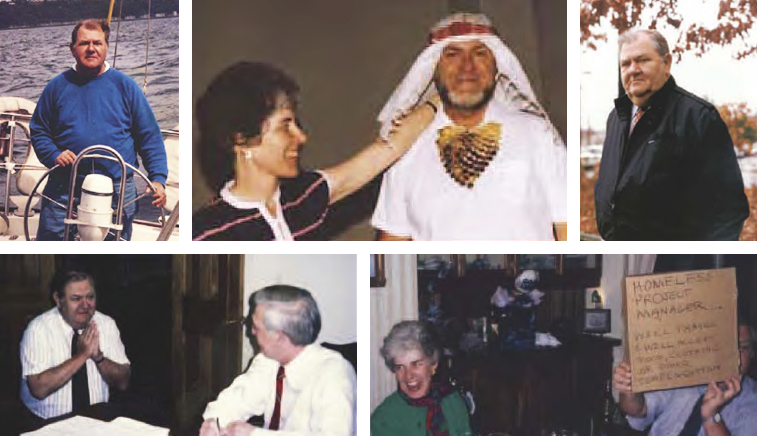 February 4, 2013
CH2M HILL Water Business Group VO Newsletter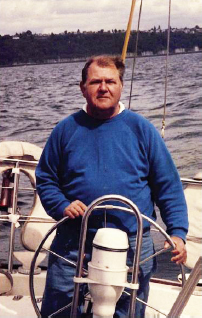 It is with great sadness that we announce the passing of Gene Suhr on January 27, after a prolonged struggle to overcome the complications associated with surgery last November. He was 79.
Gene was a former director of water and wastewater engineering for CH2M HILL. He began his tenure with the firm back in 1963 as employee #85, and over a career that spanned more than 35 years with the firm, he provided key leadership in procuring and delivering some of the firm's landmark water and wastewater projects, served with distinction as a project manager, mentored a generation of new staff, and helped bring prominence to CH2M HILL.
Some of Gene's notable projects include the South Tahoe Public Utilities District projects in the 1960s; the Upper Occoquan Sewerage Authority reclamation plant in Fairfax County, Virginia, in the 1970s; and the Milwaukee Water Pollution Abatement Program and the Master Plan update for Alexandria, Egypt in the 1980s. His later projects with the firm included treatment plants in Seattle, San Francisco, and Denver. Through his work Gene gained national recognition in advanced wastewater treatment technologies and provided strong representation of the firm's technical capabilities. He also served for 16 years on the firm's Board of Directors.
In recounting Gene's time with CH2M HILL, many CH2M HILL employees have reflected on how Gene contributed to their careers, to the firm, and to the industry:
George Gunn: "Gene led by example and walked the talk. For those of us who had the good fortune and opportunity to work with Gene up close and personal, we always came out the better for it. He never demanded more of others than he demanded of himself."
Dave Evans: "When caught breaking the mold, Gene used to say something like 'ask for forgiveness and then do not get caught again for the same forgiveness!' He illustrated for me that client service, properly delivered, would overcome client driven scope changes, and under-recognition by CH2M HILL of client drivers in a so-called low bid environment."
Jerry Boyle: "Gene apparently saw something in me that I couldn't see myself and gave me the opportunity to grow and achieve in ways I cannot imagine without his mentorship and patience."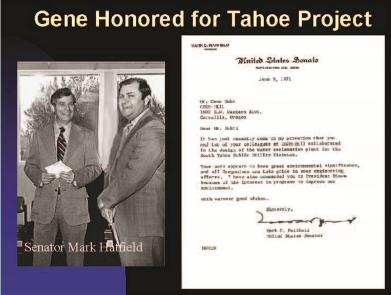 John Filbert: "Gene was a 'wild man' with tales and yarns to make an Irishman blush! I learned much about perseverance as a result of being a part of too many of his almost-allnighter work and play sessions. I learned that the boss that first intimidates you can become your friend and I count Gene among mine to this day."
Gene's son Steve (who works in CH2M HILL's Las Vegas office) sent this announcement shortly after his father's passing:
It is with great sadness that I must pass along the news that Gene passed away late this afternoon after his prolonged struggle to overcome the complications associated with his surgery last November. With Babs, my brother Chris and me at his side, he slipped peacefully and quietly from us. He fought a valiant and determined fight to overcome these latest challenges, but in the end his heart was not strong enough to continue on.
Dad lived a wonderful, full and rewarding life. He married a fantastic woman and together raised two sons who looked up to them both and considered themselves so lucky to have such wonderful and loving parents. He has helped his fellow man through his professional work, helping to bring clean water and sanitation to millions of people both here in the US but also around the world. For that he should be very proud, as there are not that people who have had the opportunity and the determination to do so much good for so many people.
In addition to his professional career, Gene was a wonderful husband to my mom and an exceptional father to my brother Chris and I. He taught me so much about life, and in some small way I hope that I have made him proud. I am certainly proud of him and for all he has done for me, my family, and his fellow man through his work at CH2M HILL and beyond, culminating with his expertise in helping build the new St. John the Evangelist Church in Vancouver. He considered that as perhaps the crown jewel in his lengthy list of accomplishments.
I would like to thank you all for your prayers, intentions, generosity, support and above all your friendship over the past few months, and really over his lifetime. You all have meant so much to Gene and to mom, and for that I thank you all. I know you are all saddened and grieving along with me and our family, but we all have great memories and through these memories he will always be with us, and now, watching over us. Still, I am heartbroken that I won't have him to guide me though life, but I know if I listen, I will hear him and know he is with me always.
Thank you and God bless you,
Steve
<< Back