Don Calkins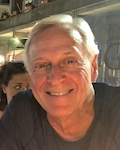 Don Calkins was born in Tacoma, WA, in 1949; and his family moved to Kansas City, MO, in the mid 1960s where he attended high school. Don received a Bachelor's Degree in Civil Engineering and a Master's Degree in Sanitary Engineering from the University of Missouri. Upon graduation, he returned to the Pacific Northwest in 1973 with his first job in CH2M HILL's Corvallis office where he worked in the Water Department under Fred Harem. The Corvallis office turned out to be a great place for Don to learn engineering in the real world. He was mentored and guided by Bob Chapman, Chuck Meek, CY Shieh, Archie Meadows, Elmer Seegmeuller, George Dotson, and many more.
In 1978, Don transferred to the Denver office where he managed water projects, including the expansion and upgrade of the City of Loveland's water treatment plant, and the design/construction of the City of Aurora's Senac Dam (Aurora Dam and Reservoir). He also served as Manager of the Denver Region Water Department (.71). In 1991, Don transferred to the Southern California Office in Orange County. Projects included predesign and permitting for the Stone Canyon water treatment plant for the Los Angeles Department of Water and Power, and predesign of the River Mountains water treatment plant for the Southern Nevada Water Authority.
In 1996, Don left CH2M HILL to work for a municipal water utility. He was hired by the City of Anaheim, and worked for its water utility until his retirement in 2015. Don was manager of Anaheim's water utility for 15 years with overall responsibility for engineering; operations; financial performance; and working with City Council, Board members, and water wholesale agencies. Anaheim's water system provides 65,000 acre-feet of water per year to a 50-square-mile service area of 350,000 people, millions of visitors per year, and a large commercial/industrial base.
Don and his wife, Debbie, continue living in Irvine, CA, in their retirement. They enjoy volunteering in their church and traveling, including trips to see their children and grandchildren. Don's two boys, Jim and Matt, still live in Denver. Each is married with two children. Debbie's son, Waylon, is married and lives in New York City; and daughter, Anna, is engaged and lives in Los Angeles.
---
Dale A. Cannon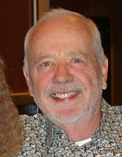 Born in Portland, Oregon, in 1941, Dale Cannon attended Oregon State University at Corvallis, where he received his B.S. Degree in Civil Engineering and a commission in the U.S. Army in 1964. Dale served the headquarters of the Army Security Agency in Arlington, Virginia, where he was part of a team responsible for facilities management of Army Security Agencies at bases worldwide.
Dale joined CH2M in 1967 and served as a Project Manager on wastewater collection and water distribution projects in the Corvallis office and the Santa Ana and Redding, California, offices. He also served on short assignments in Egypt, Thailand, and Taiwan.
During his 20 years in the Corvallis office, Dale worked with the staffs and boards of many cities in Oregon and on projects throughout the Northwest. His work with sanitary districts and authorities in Oregon enabled him to bring together districts to form the Special Districts Association of Oregon. Other significant work included the Bear Creek Valley Sanitary Authority (1970-1987), Roseburg Urban Sanitary Authority (1968-1987), Home Office Coordinator for Alexandria, Egypt (1982-1987), City of Los Angeles (1987-1994), and several major water transmission projects serving the metropolitan areas of Tucson, Las Vegas, San Francisco, and Salt Lake City (1994-2005).
Dale retired in 2005 after 38 years with CH2M HILL and now spends time researching, studying, and documenting his family genealogy and history and chasing after his children and grandchildren.
---
Robert G. Card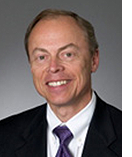 Born in Santa Barbara, CA, in 1953, Bob Card's academic credentials include the Program for Management Development at Harvard Business School (1985), Masters Degree in Environmental Engineering from Stanford University (1977), and Bachelors Degree in Civil Engineering from the University of Washington (1975).
Bob joined CH2M in Seattle as a summer intern in 1974 and ended as President of the 14,000-employee, $3.5-billion Energy, Water & Facilities Division in 2012. A long time stock accumulator at the firm, he became the largest individual shareholder at the time of his departure. He was also a long-time Board Director for the firm serving many terms from 1992 through 2012.
Early in his career, Bob was the project manager for the Suncor Oil & Gas project in Alberta, which won the Schreyer Award – Canada's highest engineering award. He was also the project manager of the Bremerton, Washington, Wastewater Program and led the capture team on its first major win for Seattle Metro, the Kenmore Interceptor Sewer, which is submerged in Lake Washington. He was also the proposal manager for most of the firm's record-breaking EPA Superfund procurements during the 1980s.
Bob entered senior executive management of the firm in 1988 when he took over the Waste Management and Environmental Group from former CEO Ralph Peterson, who then became the Director of Technology. At that time, the two largest groups in the firm were Waste Management and Water. Over the course of his career, Bob led in succession each of the firm's major divisions containing the businesses of Transportation, Nuclear, Environmental, Government, and International in addition to those named above. He also served as the lead consortia partner in CLM, the Delivery Partner for the highly successful $15-billion London 2012 Olympics program and as its deputy program manager. He was based in London from 2006 through 2009.
In 1995, Bob was EVP then CEO of Kaiser-Hill for CH2M where he managed the first 6 years of the 10-year, $7-billion decommissioning of the Rocky Flats Nuclear Weapons Plant in Colorado. As documented in U.S. government audits, this program was completed over 50 years ahead of schedule and $30 billion under budget. This is believed to be the largest cost and schedule savings in U.S. history.
Bob left CH2M briefly in 2001 to accept a Senate-confirmed, Presidential appointment as the number-three ranking executive in the U.S. Department of Energy as the Under Secretary of Energy from 2001 to 2004. In that role, he was responsible for the Department of Energy (DOE) business lines of Energy, Science, and Environment, which included a $14-billion annual budget and 65,000 federal and contractor employees. His responsibilities included nuclear, fossil and renewable energy, energy efficiency, nuclear fuel cycle and waste management, the strategic petroleum reserve, power transmission, climate change, DOE's Human Genome project and genomic research, and the network of DOE research laboratories as the nation's largest funder of physical sciences. He was also responsible for DOE's safety and environment regulations and function and its environmental remediation and legacy sites program. He was also co-chair of the Administration's Interagency Climate Change Task Force.
Bob returned to CH2M in 2004 after leaving the DOE and serving a stint as a policy think-tank consultant. Upon his return, he took over the International program then in succession the Olympics, then the divisions for Government, Environment & Nuclear; Facilities and Infrastructure; Energy, Water & Facilities.
He left CH2M again in 2012 to become President, CEO, and Board Director of SNC-Lavalin, Canada's premier engineering, construction, and project development firm, and one of the world's largest, with 40,000 employees and nearly $10 billion CAD in revenue. The firm, based in Montreal, operated in nearly 100 countries through its major business units including Mining, Power, Oil & Gas, and Infrastructure. It provided full life-cycle services from consulting through project finance, engineering, procurement, construction, and operations and maintenance. The firm owned interests in many infrastructure, power, and mining assets including 100-percent ownership in AltaLink, one of Canada's largest private power utilities and partial ownership in Highway 407 ETR through Toronto.
Throughout his career, Bob has testified numerous times before the U.S. Congress and has been a frequent public speaker on sustainability, ethics, sports, energy, water, environment, and technology topics. He has also been honored with numerous awards including the Energy Secretary's Gold Award. He has also served on the Board of Governors for the World Economic Forum Infrastructure and Urban Development Group, a member of the Canadian Counsel of Chief Executives, and also previously served as a Senior Advisor to the Center for Strategic and International Studies (CSIS) and a nonresident Senior Fellow at the Brookings Institution.
Bob is currently (2016) the President of TCG -The Card Group, LLC an advisory service for boards and executive management. Along with TCG, his principal occupation is tackling retirement with gusto including family, cycling, boating, fly fishing, motor biking, and archery. He is based in Denver but spends about half the summers on the family boat, Discworld, between Seattle and Glacier Bay, Alaska.
Along with making major financial contributions, his proudest accomplishment throughout his career has been achieving dramatic safety, sustainability, and related corporate social responsibility improvements in each of his major roles.
Bob is married to former CH2M Water Engineer and now Vice Chair of Water For People, Nancy Krenowicz Card. They have a son Chris working for Microsoft in Fargo and daughter Alli at Stanford Business School.
---
James A. (Jim) Carr Jr.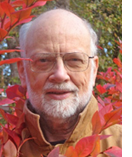 Jim Carr was born in 1940 in Hood River, Oregon. He spent his youth working on the family ranch where they grew apples, pears, and cherries. He attended WyEast High School (1958), as did Mary Martha Parker, who he married on September 15, 1962, at Hood River.
Jim attended Oregon State University (OSU) where he graduated in 1965 with a Bachelor's Degree in Physics and Mathematics. He hoped to continue at OSU and get a Master's Degree in Computer Science, but the program was still in development.
With a young baby and another on the way, he decided to take a job at Reynolds Metals in Portland. He later joined Fisher Controls in Marshaltown, Iowa. An early adopter of the computer, Jim had a keen intellect coupled with the ability to explain how man-made objects and nature function together in a way that people could readily grasp.
Jim came to CH2M in Corvallis to work with John Sewell on instrumentation and control (I&C) systems in 1973. He had his degree in Physics from Oregon State, but experience with computer-based process control systems from work at Reynolds Metals.
They were in the Electrical Department at that time. Shortly afterward, Jim participated with John, Bill Peterschmidt, and others in forming the Instrument and Controls Discipline. This was the era of the introduction of Process and Instrumentation drawings in the firm's design process.
Jim was instrumental in writing the first master specifications for the new discipline. He continued being the master editor and developer for the I&C Discipline specifications and was the I&C Discipline Manager for many years. Jim was very important to the I&C discipline as the expert on computer systems used to control and monitor processes. Just as important, he was a mentor for many young engineers. Faith Junghans said at his memorial service that it was like calling God when she had problems as a new engineer.
Jim retired in 2008 after 35 years with the firm. During retirement, he continued to enjoy maintaining his blueberry patch and building tables and benches that will outlive us all.
Jim was a quiet, careful, practical man who focused on providing for his family. He was fair, reliable, helpful, and appreciative. He was afflicted with Alzheimer's in his last few years; but while his memory faded, his kind, calm nature remained. He will be missed by all who knew him.
Jim died peacefully in Corvallis on May 5, 2017, at the age of 77.
---
Kirby Allen Chaney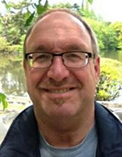 Kirby Allen Chaney was born on May 19, 1959, in Oxnard, California, and grew up in Tulsa, Oklahoma. He earned his B.S. Degree in Engineering from Oklahoma State University in 1992, during which time he was active in student government at OSU-Tulsa.
Kirby proudly served his country in the U.S. Navy. After serving in the Navy on a fast frigate, he wanted to travel the world. He eventually spent time in 45 countries, on six continents. After returning from his time in the Navy, Kirby worked for the City of Tulsa in the water and sewer department.
Through his 20-plus years with CH2M, most recently as Vice President, Operations and Maintenance, Kirby led dozens of projects and teams around the country and around the world, spending time in Brazil, Egypt, Taiwan, Indonesia, and Puerto Rico, just to name a few. Kirby brought clean water to people in need after the 2005 tsunami in Southeast Asia. His last international assignment took him to Mongolia, where he led a group assisting the Oyu Tolgoi copper mine in the South Gobi.
Kirby passed away at his home in Cedar Park, Texas, on March 24, 2016, surrounded by his family. He is survived by his wife, Angela; his mother; and many other family members. He lived life to the fullest with his wife, creating many happy memories together. Kirby leaves scores of friends all over the world.
---
Robert Chapman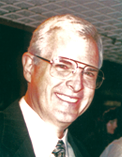 Born in Portland, Oregon, in 1943, Bob Chapman attended Jefferson High School and met his future bride, Meredith, a teacher's daughter, in 1959. They attended Portland State University (1961-63) and Bob went on to Oregon State University (OSU) where he earned his B.S. and M.S. Degrees in Civil Engineering (1966).
Out of the blue, Ralph Roderick stopped by the Taylor Water Treatment Plant (WTP) in Corvallis where Bob was working and asked Bob if he wanted to work for CH2M. Bob joined the firm in September 1966, reporting for his first assignment in South Lake Tahoe to work with Russ Culp on the South Lake Tahoe Public Utility District/EPA tertiary treatment demonstration projects in a joint venture with Clair A. Hill and Associates. This included pilot plant development and startup of the expansion to 7.5 mgd for which Gene Suhr was design manager. Following the Tahoe assignment, Bob returned to the Corvallis office and the Industrial Waste Treatment Group (1968).
Upon the merger with Clair A. Hill and Associates, Bob and family moved to Redding (1976), in part to help build synergy with a very talented and boisterous group in Redding, helping to further meld ch2m HILL, as it was known in Redding. He went on to serve in several management positions, including Division Manager and Southwest Water District Discipline Director. Municipal water and wastewater work included an ongoing key role in all design and startup work for the Upper Occoquan Sewer Authority (UOSA) projects; nurturing clients around Northern California, Lake Tahoe, and the Reno/Carson Valley area; and supporting the Sacramento office to grow work in the Sacramento and San Joaquin Valleys.
In 1984, Bob moved to Denver to become Assistant Director of Water Supply and Treatment working with Ken Miller. While in Denver, Bob transitioned to Director of Technology for CH2M HILL, with a charge of further developing the talent, tools, and image to make technical strengths a key part of the continuing growth in our Water Business Group. He also served a 3-year term on the Board of Directors (1993-95).
In 1997, Tom Searle asked Bob to transition to become Northeast Water Regional Business Group Manager (RBGM). Bob and Meredith saddled up again, and during the next 4 years were itinerant workers, living in apartments and condos in Washington, D.C., Philadelphia, and New Jersey. During this period, business grew profitably in the northeast in a very tough market; and Bob developed further respect and appreciation for another great group of CH2M HILL people.
In 2001, Bob returned to project work as Project Director for the Seattle Cedar Water Treatment Facility Design-Build-Operate (DBO) project (2001-2004), and subsequently as Project Director for initial phases of the San Diego Twin Oaks WTP DBO project (2005-2007). During this period, Bob also led development and implementation of an enhanced Water Business Group (WBG) Quality Management Program.
In June 2007, Bob received the WBG's first Lifetime Achievement Award recognizing over 40 years of service.
As of November 2012, Bob retired fully after 45 years with CH2M HILL. He and his wife, Meredith, are enjoying many things that were postponed during his long career. So far that includes enjoying more time with family and friends; international travel (Africa, China, and Europe so far); gardening; the never-ending struggle to learn how to play golf; and working with their next-door neighbor on all kinds of wood shop projects. Bob is also looking forward to sharing more fond memories of many, many other CH2M HILL co-workers/friends during retiree get-togethers. Read More…
---
Robert (Bob) T. Chuck

Born in Honolulu, Hawaii, in 1923, Bob Chuck loved living in Hawaii. He attended the University of Hawaii and graduated from Michigan State University with a B.S. Degree in Civil Engineering with High Honors in 1948. Subsequently, Bob received his Master of Civil Engineering Degree from Cornell University in 1949. He later became a Registered Professional Engineer in Hawaii in the fields of Civil Engineering, Structural Engineering, and Hydraulic Engineering. Honors that Bob received include Outstanding Scholar and Athlete (Tennis Scholarship) from Michigan State University, McGraw Fellowship from Cornell University, Hawaii Engineer of the Year 1966, American Water Works Association (AWWA) Fuller Award 1981, Tau Beta Pi, Phi Kappa Phi, Chi Epsilon Honor Member 1982, AWWA Honorary Member 1989, National Water Resources President's Award, and Hawaii Council of Engineering Societies Lifetime Achievement Award 2003.
In 1949, Bob became a Bridge Design Engineer with the Hawaii Department of Transportation. Later his career included work in Highway Design and Construction as an Assistant Airport Engineer; and in 1960, he became the Manager-Chief Engineer of the State's Water Resources Agency. In this position, he was responsible for initiating and directing Hawaii's water resources planning, development, water use regulation, and conservation. He held this position until his retirement from the state government in 1984.
CH2M HILL hired Bob in 1985. Bob served as the Pacific Island Office Manager for about 10 years, and then took a part-time position with the firm. Bob was very active in professional societies throughout his career. In 1987, he was elected National President of AWWA. He also served as National President for the National Water Resources Association and the Association of Western State Engineers.
For the American Society of Civil Engineers (ASCE), Bob served as a National Director on the Board of Direction and was involved in many ASCE committees. In Hawaii, he was active in the ASCE local section serving as Chair in 1977 and was President of the Hawaii Water Works Association in 1982. Bob also contributed to his community by serving as an instructor at the University of Hawaii teaching night courses in Civil and Structural Engineering for 25 years. In 2000, Bob received an appointment from the State of Hawaii to serve as the first Chair of the Board of Certification of Operating Personnel for Water Treatment Plants. He was President of Parent Teachers Associations, and he served as the Chair of the Kuliouou Kalani Iki Neighborhood Board and was on this Board for over a decade.
He was an avid golfer and, besides serving as a mentor in the Honolulu Office, he was also the "designated golfer" representing CH2M HILL in many client-oriented golf outings where he continued (2008) to shoot his age! Bob organized office sing-a-long sessions by being the lead singer and guitar player. Along with his wife, Florence, he enjoyed many reunions with his kids and grandkids.
Bob passed away peacefully on December 27, 2012, at the age of 89. Read More…
---
Ron Cilensek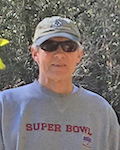 Born in Elmira, New York, in 1949, Ron Cilensek attended Utica College of Syracuse University where he earned his B.S. Degree in Construction Management in 1971. Following graduation, Ron joined Keuka Construction Company where he served as a cost estimator and project manager from 1972 to 1980.
Ron joined CH2M HILL in 1980 for what would be a 26-year career rising from cost estimator and claims negotiator to Program Construction Manager. Major work experience included the Milwaukee Water Pollution Abatement Program, South Jersey Cape May Program Office, Potomac River Pipeline Supply Project, Los Angeles Clean Water Program Office, Upper Occoquan Sewage Authority (UOSA), Alexandria Sanitation Authority AWWTP, Knoxville Utilities Authority PACE 10 Project, and the Florida Keys Aqueduct Authority Key Largo Pump Station.
Ron left the firm in 2006 for a 2-year assignment with Carollo Engineers. He then moved on to Jacobs for 11 years where he is now semi-retired.
Ron was also active in the professional community. He is a past President of the Milwaukee Chapter of the American Association of Cost Engineers, and he has received certifications from the American Association of Professional Estimators and the Construction Management Association of America.
Ron is looking forward to full retirement at the end of the year (2019) when he looks to spend more time with his interests in senior softball, golf, tennis, kayaking, and hiking.
---
Brent Claiborn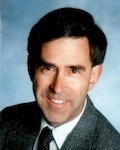 Brent Claiborn was born in 1950 in Twin Falls, Idaho, where he was raised on the family farm near Kimberly, Idaho. He attended the University of Idaho (U of I) in Moscow, Idaho, and graduated in 1972 with a B.S. Degree in Agricultural Engineering. Following graduation, he lived and worked in Seattle for a large industrial engineering company on various locations in Washington and British Columbia. He returned to the U of I to earn M.S. Degree in Civil Engineering in 1975.
After completing his Master's, he was hired by the Denver Office of CH2M HILL in May 1975 as a Project Engineer. During his time with the firm, he was assigned to and worked on several large water resource projects including Resident Engineer on the Metro-Denver Wastewater Treatment Project (WWTP) Expansion Project where he learned and gained invaluable and practical field construction experience. He credits much of his professional and career development to the mentoring of fellow CH2M colleagues including Terry Sheldon and William 'dip' Sinclair. Only later did he realize the genuine value of the advice and counsel they shared with him. For that, he will always be indebted.
Brent and his wife, Holly, relocated back to southwestern Idaho where he has worked and resided since 1978. In addition to his involvement in family businesses, he worked for several local consulting engineering firms before opening his own consulting office in 2002. He currently lives in Boise.
His time and experience with the firm was extraordinary in several respects that thereafter shaped his approach to business, client relationships, and the professional engineering practice. In addition, he shares that he made life-long personal friendships that endure today. He and Holly very much enjoyed seeing many of these friends at the 2018 CH2M Reunion in Denver.
---
Kevin Clancy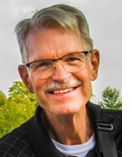 Born in New York, NY, in 1946, Kevin Clancy attended Manhattan College in New York City where he received a B.S. Degree in Civil Engineering in 1968. He received an M.S. Degree in Environmental Engineering at Stanford University, Palo Alto, CA, in 1969. Following graduation, he continued studying at Stanford under its Degree of Engineer Program until December 1970. It was at Stanford that Kevin met Ralph Peterson, who suggested that he apply to CH2M.
Kevin joined CH2M's budding San Francisco office in January 1971, where he was initially one of about four employees. As in any very small office, the work was varied and the learning curve steep. His love of design truly began when he served as a Lead Engineer on the firm's Southeast Water Pollution Control Plant (WPCP) and on its Southwest Ocean Outfall Projects, both in San Francisco. It was on these projects that he had the opportunity of working with so many of the firm's "stars" and began his career-long relationship with his most influential mentor: Al Wollmann.
When CH2M HILL acquired the firm of Black, Crow & Eidsness, Kevin accepted a transfer to BC&E's Gainesville, Florida, office in 1978. He served as Project Manager on multiple water and wastewater projects in this design center, including the Reedy Creek Utility Company's expansion of its wastewater treatment plant (WWTP) at Walt Disney World for the EPCOT project; a new water treatment plant (WTP) and lake raw water pumping station for Alexander City, AL; an expansion of the West County WWTP in Louisville, KY; and an expansion of the Landis Sewerage Authority WWTP in Vineland, NJ.
With his wife, Christine, and two children, Kevin had two 2.5-year assignments in Alexandria, Egypt: the first (1981-83) as design manager for Alexandria's East Treatment Plant Upgrade and the second (1988-90) as Manager of Engineering for the overall citywide Alexandria Wastewater Project.
After Egypt, Kevin and his family relocated to Waterloo, Ontario, Canada, (1990-94) where he served as Water/Wastewater Division Manager.
Following the Canadian assignment, Kevin worked out of Reston, VA (1994-98) on multiple projects, which included managing the design of Task Order 5, Main Plant Improvements, of the Lower Potomac Pollution Control Plant Project in Fairfax County, VA. He also took advantage of his location to take four graduate-level courses (in Environmental Engineering, Organic Chemistry, and Limnology) at night at Virginia Tech's extension campus.
In 1998, Kevin's wife, Christine, was offered an exciting work opportunity by her employer that required a move to New York City. In response, CH2M HILL facilitated Kevin's transfer to the firm's Parsippany, NJ, office, a reasonable commute from his new residence in New York City. Working out of Parsippany, he recalls two of his "most fun" projects. The first was the Stamford (CT) Water Pollution Control Facility (WPCF) Upgrade and Expansion, which was executed out of two of CH2M HILL's design offices (Toronto and Gainesville). The second was a 6-month assignment living in Puerto Rico where he served as a technical reviewer for two strategic design/build projects on the island. In Parsippany, he was also honored by being accepted as a Diplomate of the American Academy of Environmental Engineers.
After over 31 years with CH2M HILL, spanning six "permanent" offices in three countries, Kevin decided to retire in 2002 to pursue a long-time personal interest to teach high school mathematics. He did this through the New York City Teaching Fellows Program, which trains nonteachers who have math and science backgrounds to fill teacher shortages in these fields. With about 3 months of training and classroom observations and teacher assistance, he was hired by New Utrecht High School in Brooklyn to teach 9th and 10th grade math. Unfortunately, after lesson-planning and teaching all day from pre-dawn to dusk, the program also required that he pursue a Masters of Education Degree at night in Brooklyn College. After doing this for a year, he developed a huge new respect for teachers and the teaching profession. But the fun ran out for him, so he retired once again.
Travel was very high on Kevin's list; his wife Christine and he developed a real love for traveling to interesting places around the world when they lived in Egypt with their two children. Fortunately, this meshed perfectly with Chris' job and his free time. At this point, she was a Senior VP with Citigroup and traveled very extensively for work through Asia, Europe, and Central America. So, for the price of one plane ticket and his meals, he piggy-backed onto many of her trips. She worked and he played all day; then they would meet up at night and on weekends … very fair in his view.
When Chris started to think about retirement, they purchased a home in a recreational community with terrific amenities in the Pennsylvania Poconos. For 2 years, they spent weekends there, then moved permanently after Chris retired. When not traveling, golf became their favorite pastime, followed by kayaking. Chris also developed a passion for mah jongg while Kevin got himself hooked on photography (its art and its science) as a serious hobby.
The Poconos community is called "The Hideout." The community encompasses about 4,000 lots with its own water and sewer infrastructure, including a nutrient removal treatment plant. Almost as soon as they arrived in 2005, they learned that the Hideout's association was seeking candidates to run for an open seat on its sewer and water Board of Directors. Kevin became a candidate and, much to his surprise, won. Never did he suspect that his board membership, an elected but uncompensated position, would dominate so much of his time for the next 10 years!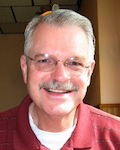 Kevin was the only engineer on the board, so he became involved with just about every aspect of the community's water/sewer infrastructure. Unfortunately, the association's operating records were no more than the minimum required by the regulatory agencies. When their operations staff filled in the blanks, some serious discrepancies became apparent, both in the treatment end and in water and sewer flow balances. Bottom line for pipelines: they had big-time water main exfiltration and sewer infiltration.
These challenges ultimately led them through the many stages of an $80-million engineering and multistage construction program: from "concept to completion" as CH2Mers used to say. Through his career, particularly as he gained more direct client-service responsibilities, he wondered how it would feel to be a client. Now he knows.
In 2015, Kevin and his wife decided to sell their Poconos home and move back to the "Big Apple." They bought an apartment in northern Manhattan, refurbished it just the way they like, and are now living out another adventure. This one includes: travel (usually two or three trips every year); classes (he just finished Level 5 Spanish); photography; Broadway theater; Lincoln Center (symphony, opera, ballet); world-class museums; and, most important, fun with their six grandchildren.
---
Virginia Conner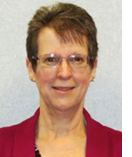 Virginia Conner was born on November 24, 1952, in Corvallis, Oregon. Prior to starting at CH2M in 1975, she worked at Oregon State University (OSU) in the catering department. She also worked at the Philomath Swimming Pool as a lifeguard, water safety instructor, and as an office and general pool maintenance staff member.
Virginia's 43 years with firm have seen a lot of change. She started out on the "switchboard" in Corvallis. For the past several years, she has been the Lead Receptionist responsible for all responsibilities related to the lobby and reception area, ensuring that the firm's image is communicated with a high level of professionalism when meeting, greeting, and assisting visitors and employees.
Virginia shares that she literally grew up in the company. It is hard to say goodbye to colleagues who have been less of her co-workers and more of her friends/family. She will remember them often because they helped her make her who she is today. She is sad that the joyride of working with each of them must end.
Virginia will retire on April 5, 2018. After retirement, she looks forward to doing a bit of traveling with her husband. She also looks forward to staying in touch with friends and co-workers.
---
Dick Coon
Born in Syracuse, New York, Dick Coon led a joyful life full of outstanding personal and professional accomplishments. Following military service as a U.S. Army officer and helicopter pilot, Dick attended the University of Illinois, where in 1968 he earned a Ph.D. in civil engineering and geology. His dissertation was entitled Correlation of Engineering Behavior with the Classification of In Situ Rock, and involved use of Rock Quality Designation (RQD) for characterizing rock conditions. By the 1970s, RQD had become the most widely used rock quality parameter around the world and is still in common use today.
Dick joined CH2M HILL in 1982 in the Milwaukee office, later moving to the Seattle office, and finally settled in the firm's Las Vegas office. He amassed more than 40 years of experience in heavy construction engineering with an emphasis on underground projects. He participated in more than 150 projects providing feasibility assessments, design, design support of construction management, and assistance in resolving construction disputes. He served as the manager of underground engineering services for CH2M HILL from the 1980s through the 1990s. While working in the firm's Seattle office, he served as the Department Manager for the Geotechnical Group.
Dick led or provided design or senior advice and review on some of the most important tunneling assignments in CH2M HILL's history including the Milwaukee Deep Tunnels; Lake Mead Intake Nos. 2 and 3; Ullrich Water Supply Tunnel in Austin, Texas; and the Maadi Tunnel in Cairo. His ability to merge geology and engineering was exceptional and consistent with the preaching of Peck and Terzaghi.
Dick will be remembered by his colleagues at CH2M HILL as someone who brought great insight into any situation. He was a very knowledgeable engineering geologist, and he understood how underground projects had to be designed and constructed. He was always prepared to offer ideas on different approaches to a problem; and when he had opposing views, he presented these in a highly professional and diplomatic manner. Dick always found time to chat about problems; he served as a mentor to many young engineers and geologists in the firm; and he was able to introduce humor into a situation. His friendship will be greatly missed.
A principal geotechnical engineer for CH2M HILL for 27 years, Dick Coon passed away on March 26, 2010.
---
Richard L. Corrigan
A native of Wisconsin, Richard (Dick) Corrigan was born in Neenah, just outside of Green Bay, and grew up in the Milwaukee area. Dick received his Masters Degree in Political Science (1969) and Bachelors Degree in History, Political Science, and Secondary Education (1968) from the University of Wisconsin at its Milwaukee Campus. He was the top ROTC Cadet in his class and was commissioned an officer in the U.S. Army (Armor). He and his wife Mary and JEB Stuart, their yellow Labrador, live in Oakton, Virginia, just outside the nation's capital.
Dick was recruited by CH2M HILL's Chairman Earl Reynolds, Jr., next Chairman Designate Jim Poirot, and the Board of Directors to create and lead the industry's first-ever Governmental Affairs (GA) Program in March 1981. As Senior Vice President, he and his staff promoted the legislative, regulatory, business, professional, and political interests of the company and its customers by providing leadership, insights, contemporary and strategic intelligence, along with vigorous advocacy for 25 years, to include using the company's vast network of offices for very effective "grass-roots" constituent input.
CH2M HILL is acknowledged as having "set the bar" for our industry in public policy, business support, and political arenas long before he stepped down from this role in 2006. Dick served in similar roles for 7 more years as flex-time Director of Strategic Initiatives until final retirement at the end of 2013.
Among his GA roles were involvement and leadership in professional organizations, councils, coalitions, and other interest groups sharing common philosophies and objectives in public policy, professional, political, and business arenas. These amplified the company's influence through being able to help determine priorities, set agendas, and strategically employ resources.
Earlier in his professional career, Dick helped create and served as Deputy Executive Director and Federal Affairs Director of the National Rifle Association's potent Institute for Legislative Action and its Political Victory Fund during the 1970s. As a Commissioned Army Officer with an academic background, the Armor School, after Basic Training, selected him to teach Political Science to Career Army Officers as a dual faculty member of the University of Kentucky's Political Science Department and the Army's Armor School at Ft. Knox, Kentucky.
Dick then served as the GA Director for the American Council of Engineering Companies (ACEC) and its Political Action Committee for 3 years before joining CH2M HILL. The other GA role was with the large firm Design Professionals Coalition (DPC), which focuses on public policy needs of large firms while providing a unique business practices forum for industry-leading companies. He co-founded DPC in 1983, along with then CH2M HILL Chairman Jim Poirot, and served as its volunteer Vice-Chairman/Executive Committee Member for 31 years.
Organization relationships remained a company priority for Dick as Director of Strategic Initiatives. He was the only non-engineer and former staff member ever to be elected to ACEC's Executive Committee/Board of Directors. His colleagues elected him Senior Vice Chairman, the organization's second highest volunteer leadership position. ACEC presented him with the organization's Chairman Emeritus Award in 2012, its highest honor, for his long-standing industry leadership and contributions. Read More…
---
Wynnlee Crisp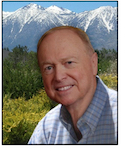 (Houston) Wynnlee Crisp was born in 1947 and grew up on a small farm in Muncie, Indiana, where the only topographic relief is the change from soybeans to corn. As soon as he realized that being poor and drunk wasn't as romantic as country music makes it sound, he decided to give up both. He worked his way through undergraduate school on a home construction crew. That job required the purchase of his "million-dollar hammer" at $12.98. That hammer got him the construction job, and that job financed college. The college degrees got him commissioned as a military officer, then CH2M HILL employment, and then his own business. He considers that all of that income and experiences measure over a million dollars. He still owns that hammer and has used it over the years on Habitat for Humanity projects in Oregon and California.
Wynnlee graduated with a B.S. Degree in Biology and Chemistry from Ball State University in 1969. Upon graduation, he was commissioned a Lieutenant in the U.S. Air Force; inoculated against plague, cholera, yellow fever, and several other tropical diseases; issued a Geneva Convention card in case of capture; and was stationed in Fairbanks, AK, as Deputy Base Intelligence Officer. He attained an M.S. Degree in Natural Resources Management at the University of Alaska – Fairbanks in 1972 and was offered a high school teaching job in Adelaide, Australia. Instead, he moved to Corvallis and used his magazine-article-writing experience to convince Staff Manager Arlen Borgen to hire him as a CH2M HILL editor. His later environmental article in American Forests helped persuade Planning Director, Dick Ivey, to add him as the first Environmental Planner in the Corvallis, Oregon, office. He managed the growth of that department until he transferred to the Philadelphia office in 1991 to work on Pentagon and NASA projects.
Philadelphia reportedly has more early U.S. history than any city and boasts Independence Hall and the Liberty Bell. But, the bell broke over 150 years ago and, like many other things there, wasn't repaired either. Desiring to get back to the Northwest, Wynnlee transferred to Seattle as Vice President, Environmental Planning, managed large multidiscipline environmental impact statements for governments and industry around the West, and helped develop and teach CH2M HILL's Project Delivery System throughout the company. While still working, he completed an M.B.A. Degree in 1999 at the University of Washington (UW).
Over his CH2M HILL career, Wynnlee was one of the pioneering half-dozen Environmental Planners who started the practice in 1972 of developing Environmental Impact Statements for clients. This became a multi-million dollar industry and led to hiring the company's first Archaeologist, originating a quantitative method for measuring Environmental Justice (presented by invitation to the National Science Foundation's Transportation Research Board), commendation by Oregon's governor for the Super Collider atomic particle accelerator site selection, and designation by Intel as Preferred Environmental Supplier.
Wynnlee retired from CH2M HILL in 2001 and travelled North America with his wife and big dog in a diesel-pusher motor home for 3 years. Then, colleagues in the UW Engineering School helped him launch his own project management trainings, conducted first for the University then for others throughout the Western states and Canada over the next 13 years.
He retired a second time, in 2014, and bought land east of Lake Tahoe in the Ponderosa pines north of Carson City, NV. He misunderstood the realtor's reference to "BBB," thinking it meant Better Business Bureau. It turned out to mean bears, badgers, and bobcats in the mountainside forest that was once used as the source of timbers for the Comstock mines. Using unskilled day-laborers and his million-dollar hammer, Wynnlee finished constructing his own home in 2010. There, he lived quietly retired in the high Sierra until 2018, when Alaska Department of Transportation invited him to conduct a series of project management trainings. His acceptance marked his third failed attempt at retirement.
Now, Wynnlee jokingly says his main job is "philandery," giving money to worthy causes (i.e., "philanthropy"). His intent is to give it all away during his lifetime, with University of Alaska scholarships being his major focus. He is currently writing his second book, which, among other stories, will include short humorous and profound anecdotes about some of his CH2M HILL colleagues. He is also in the earliest stages of founding a Habitat for Humanity chapter to build homes in Carson City. Volunteers and donors are gratefully accepted.
---
Bob Crittenden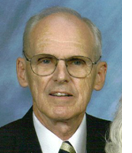 Bob Crittenden was born in Lawrenceville, Virginia, and was raised in Richmond, Virginia. He attended Virginia Polytechnic Institute where he obtained a B.S. Degree in Architectural Engineering in 1957. In 1971, he received an M.S. Degree in Management Engineering from George Washington University. In 1979, he attended the 9 week Program for Executives at Carnegie Mellon University.
Upon graduation from Virginia Tech, Bob entered the Regular Army in the Infantry Branch and served for 25 years. His service included two tours in Europe, two tours with Infantry units in Vietnam, and numerous assignments at posts within the continental United States. He served in the Pentagon as Military Assistant to the Secretary of the Army for Panama Canal Affairs and retired from the service as Chief of Staff, Fort McClellan, Alabama. Military training included the Basic and Advanced Infantry Officer Courses (Fort Benning, Georgia); the Armed Forces Staff College (Norfolk, Virginia); The Army War College (Carlisle, Pennsylvania); and Airborne Parachute Training, Ranger Training, and Pathfinder Training (all at Fort Benning, Georgia).
Upon retirement from the military in 1981, Bob joined Lockwood Greene Engineering Firm in Spartanburg, South Carolina. He initially served in the Construction Management Group and later moved to be the Manager of Administrative Services for the firm's headquarters office. In 1988, he joined CH2M HILL in the Montgomery Office. There he served in various administrative roles for the South Central and Southeast Regions. He was a member of the Society of American Military Engineers and served on the Board of the Maxwell Air Force Base Chapter. He retired from CH2M HILL in 2000.
Bob's beloved wife, Emily, died in 2008; and he now lives in Evans, Georgia, just outside of Augusta, Georgia. He is conveniently located between his children in Atlanta, Georgia, and Columbia, South Carolina. He resides in a beautiful continuing care retirement community called Brandon Wilde. He lives in a cottage on a lake with a putting green in the side yard. Bob enjoys being with his family, meeting with his morning coffee group, and maintaining contact with old friends.
---
William B. Crow

William Crow, or Bill as he preferred to be called, graduated from the University of Florida with a Bachelor of Mechanical Engineering Degree. While attending the University, Bill was on a cooperative plan with the City of Gainesville in its power generation facilities. He served as an officer in the armed forces in the European Theater of Operations from 1943 to 1945.
Upon his return to Gainesville, Bill became a co-founder of the engineering firm of Black, Crow and Eidsness (BC&E) in 1951. He served as President of BC&E for many years, charged with the administration of the firm's operation.
Bill held numerous memberships in various engineering and related societies and served in an official capacity in many of them. He also authored or co-authored a number of technical papers relating to the lime recalcining, instrumentation, and control in scientific and professional journals.
---
Mike Culpepper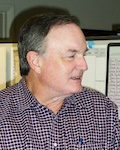 Mike Culpepper was born in 1946 in Jacksonville, Florida, the oldest of three children. He attended the University of Florida in Gainesville, Florida, from 1964 to 1967. Mike returned to the University after serving 4 years in the U.S. Navy and graduated in 1974 with a B.S. Degree in Building Construction, today called Construction Management.
After graduation, Mike joined the firm of Black, Crow and Eidsness (BC&E) in 1974 as a construction manager. Upon the sale of BC&E to CH2M HILL, he became the lead cost estimator for the southeast region and continued in that role until 1993. During those years, he worked on numerous program management projects including the Milwaukee Water Pollution Abatement Program, Puerto Rico Authority for the Financing of Infrastructure (AFI) Program, Pinellas County Galvanized Pipe Replacement Program, City of Ft. Lauderdale Waterworks 2011 Program, and others.
In 1993, Mike took on the role of construction manager for the reconstruction of the Martin County Courthouse in Stuart, Florida, and assumed the role of Southeast Region Manager of Construction Services. In 2005, he became the Water Business Group Global Construction Management Director with the goal of developing the third-party construction management business in the Water Business Group. During those years, CH2M HILL was ranked as the number one and two third-party Construction Management company in the U.S.
Mike retired in May 2014 and continues to work occasionally with the Jacobs Engineering Group on various program management projects as well as part-time residential construction projects in the Gainesville, Florida, area. Mike is a Certified General Contractor, State of Florida and has been active since 1974 to the present.
In retirement, Mike expects to spend more time with hobbies of hiking in the southwest U.S., golf, and recreation with the grandkids and traveling.
---
Glen Daigger
Born in Lafayette, Indiana, on December 7, 1951, Glen Daigger earned a BSCE (1973), an MSCE (1975), and a Ph.D. in Environmental Engineering (1979) at Purdue University. Joining CH2M HILL in June 1979, Glen was employed there for 35 years except for a 2-year period when he served as Professor and Chair, Environmental Systems Engineering at Clemson University.
During his time with CH2M HILL, Glen served as a wastewater process engineer, project engineer, and senior consultant on a wide variety of wastewater projects throughout his career, including most of the significant projects completed during his tenure with the firm. He also served as Assistant Director, Wastewater Reclamation; Director, Wastewater Reclamation; Technology Director for the Water Business Group; and Chief Technology, Water. In the later 1990s, he chaired the task group that developed the technology career path and then developed the technology organization in the Water Business Group paralleling the career path. During the 2000s, he helped to form and often chaired the Technology Leadership Group.
Glen formally retired from CH2M HILL in 2014 but continues to be professionally engaged in engineering practice, including CH2M HILL projects. Always engaged in professional activities, he is Past President of the International Water Association and a member of the National Academy of Engineering.
---
Don Daly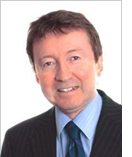 Don Daly was born in Morristown, New Jersey, in 1933. He attended Stevens Institute of Technology, graduating with a Mechanical Engineering Degree. Following graduation, Don worked for Corning Glass Works for 1 year, Mundet Cork Corporation for 2 years, Thiokol Chemical Corporation for 5 years, and Syntex Corporation for 7 years.
Don joined CH2M HILL in 1978 as a Project Manager with responsibilities for overseeing numerous large industrial and fabrication projects for Wacker Chemical, National Semiconductor, Telefonica de Espana, Lytel Corporation, and Alcatel (Bergstrom Labs). In 1978, Don moved to the recently created IDC subsidiary of CH2M HILL, where he served initially as a Project Manager.
Don served as the Managing Director of TDC, a partnership formed by IDC with a large and well-known construction firm, from 1995 through 1999. He served as IDC's Business Unit Manager-Pharmaceuticals from 1999 until retirement in 2001. In addition, Don developed a special business relationship with Intel Inc., and served as the Client Manager for all business contacts with Intel from 1990 through 1999.
Don retired in 2001, but he continues to provide consulting services to IDC, primarily in the Bio-Pharmaceutical Group
---
Floyd Damron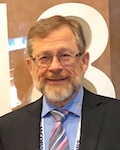 Floyd Damron was born in Walters, OK, in 1949. He attended the University of Alaska where he received his B.S. Degree in Civil Engineering in 1971 and his M.S. Degree in Environmental Health Engineering in 1973. Floyd, an ROTC graduate, was assigned to the U.S. Army Corps of Engineers Combat Engineer School at Fort Belvoir as Second Lieutenant upon graduation. It was then back to Alaska for 6 years in the Army reserves. He left the service at the rank of Captain.
After graduation, Floyd joined the Anchorage consulting firm of Tryck, Nyman, and Hayes. In 1978, Chuck Torkko and Joe Patten convinced him to join the firm in Anchorage. Over the following years, he has managed a wide range of interesting projects while serving as the Alaska Area Manager from 1995 to 2005.
Among the more interesting projects was the first large-scale municipal baffled chlorine contact (CT) water storage tank at Unalaska/Dutch Harbor. His design, partially based on important prior published work by Don Marske, became a State of Alaska recognized prototype for many other CT tanks across Alaska.
Floyd was also the project manager on the two first large-scale municipal water ultraviolet (UV) disinfection projects at Ketchikan and Kodiak, and the first municipal chloramination project in Ketchikan. The most noteworthy part of the chloramination work in Ketchikan was the unexpected and significant opposition led by the infamous Erin Brockovich!! After several trips to Ketchikan, he successfully convinced the City Council that everything the City was told by Brockovich and her team was incorrect and that it was in the City's best interest to proceed with the rather small project to reduce the very high disinfection by-products down to regulatory compliant levels to avoid constructing a $60 million water filtration plant. The water quality results have been great with no customer complaints.
Floyd shares that some of the most interesting work he is doing now is in the Inupiat Eskimo villages on the North Slope of Alaska. In many places, the permafrost is 1,000 feet deep in very ice-rich silty soils. The engineering challenge is to keep the ground frozen while keeping the water and wastewater flowing. Construction logistics are always a big challenge in the far north. He has come to learn that whatever he thinks something will cost in the far north, that amount needs to be multiplied by pi for a more realistic estimate!
In recognition for his work in water treatment, Floyd received the American Water Works Association's (AWWA) Fuller Award in 2018. He is also the current National Director for the American Council of Engineering Companies (ACEC) Alaska.
Floyd counts his success is largely due to the great work by the best engineers, scientists, technicians, and support staff in our business. He says he owes a very large debt to so many who put in countless hours and air travel miles for our projects to make sure our clients received the best possible service.
Floyd's serious "hobby" is stock and option trading. He has been teaching evening investment classes once a month in the Anchorage office for the past 10 years and finds it quite rewarding to show adults how to take steps toward their financial independence. His motto is all stocks are bad unless they go up!
Floyd, employee number 3228, is still working full time at age 71.
---
Allen Davis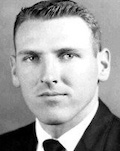 Allen Davis was born in rural Idaho in 1943 where he grew up on a cattle ranch. Among the many lessons from such a childhood, he learned the value of perseverance and hard work.
He attended Utah State University in Logan, Utah, where he received B.S, M.S., and PhD. Degrees in Civil Engineering. His Ph.D. dissertation was a forerunner to current Computational Fluid Dynamics (CFD) programs. These tools solve the 3-dimensional flow characteristics of complex fluid flows. Allen led the firm into the application of CFD.
Following graduation, Allen joined the firm in 1968 where he spent his entire 36-year professional career working as a hydraulic engineer. He was the firm's "the buck stops here" primary hydraulic consultant and support specialist for the entirety of his 36-year career.  As such, he worked on nearly all major water and wastewater projects and virtually all the vexing hydraulic challenges the firm encountered worldwide since 1972.  He was the mastermind for most of the hydraulic tools that placed the firm in a leadership position in our industry.  Among these tools are the Systems Analysis Model (SAM) that was used extensively throughout the country including the 180-mile interceptor system for the City of Los Angeles. He was also the driving force behind Control Analysis Model (CAM) – the first fully-dynamic, real-time control collection system model that was used to model the deep tunnel system for the City of Milwaukee.
Allen was instrumental in the evaluation and design of several innovative hydraulic structures such as vortex drop-shafts used throughout the world. Some of you may have seen the small version of these structures that Allen turned into a unique and mesmerizing water feature, which he had in his backyard.
In addition to his hydraulic contributions, Allen recognized the value of computerizing the engineering analysis and design process. Because of this, he pioneered the firm into computerized engineering and was named the director of Computer Aided Engineering (CAE). Allen's vision was to establish the use of CAE tools as standard practice for the firm. An early project in which Allen was successful in promoting the application of CAE was one of the largest wastewater treatment plants in the world located in Singapore. It was this project that proved the tremendous value of CAE, which became the firm's standard practice.
Allen was clearly an innovator. He distinguished himself as renowned worldwide authority in his field. In 2007, Allen received the Technology Lifetime Achievement Award (TLAA) – one of the first-ever such awards granted by CH2M HILL.  Ample testimonials regarding his contributions were expressed at the award presentation event by several of the firm's leaders and past leaders including Bill Bellamy, Kevin Nielsen, Gary Moss, John Filbert, Bob Chapman, and Sid Lasswell. This led to his election as one of the firm's Technology Fellows.
External to the firm, Allen was the 2008 recipient of the American Society of Civil Engineer's Hydraulic Structures Medal. This award is given annually to honor an individual for significant contributions to the advancement of the art and science of hydraulic engineering.
Allen's philosophy was to never do things the hard way twice. He felt you should develop a tool so the next time it would be faster and easier. This philosophy led him to develop literally hundreds of programs and tools that engineers use on a regular basis to do things faster and easier! Allen's contributions continue today in a very real and literal way to solve water problems across the entire globe.
Allen was a man of faith and service, and he spent the majority of his adult life as a volunteer ecclesiastical leader. His care, attention, and wise counsel blessed countless lives.
Allen passed away on March 28, 2018.
---
Steve DeAutremont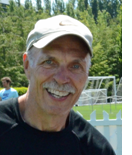 Steve DeAutremont was born on November 17, 1946, in Ashland, Oregon. He received a B.S. Degree in Applied Mathematics (June 1970) and a Masters Degree in Business Administration from Oregon State University (June 1972).
Steve worked 18 months for RCA Corporation in Van Nuys, CA, within its Management Information Systems (MIS) group starting June 1972. Following that, he worked for Kohnen-Larson Accounting firm in Corvallis, OR, within its MIS group from late 1973 until late 1974 when he joined CH2M HILL.
In 1974, Steve joined CH2M HILL as a Systems Analyst, primarily assigned to help develop the new MIS system being implemented. He served as the CVO Regional Business Manager from 1978 to 1983 and as the District Administrative Manager of the Central District from 1983 to 1986. He served as the Director of Administration and Contracts from 1987 to 1994. In 1994, Steve was made the Director of the MIS and held that position until 1998. In 1998, he was assigned to the position of Business Manager for the Transportation Business Group and served there until 2005. From 2005 to 2008, Steve was the Southwest Regional Business Manager.
Following the SWR assignment, Steve worked on a part-time basis until 2010. He assisted the Federal Contracts Group with contracts issues, helped the firm to address federal program Accounts Receivables (AR) issues, and helped design new online AR reports. Steve went to flex, essentially retiring from the firm in early 2010.
Throughout his career, Steve has been a track and field enthusiast stemming from his time at OSU where he was a two-time NCAA Champion in the hammer throw. Under Coach Berny Wagner, Steve was part of the 1969 powerhouse team of high jumper Dick Fosbury, discus thrower Tim Vollmer, and pole vaulter Dennis Phillips. After college, he won the 1974 AAU National Championship and represented the USA as a member of its Track & Field team four times. Steve was inducted into the OSU Sports Hall of Fame in 1992. Read More…
---
William T. (Bill) Dehn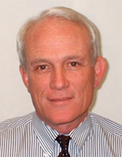 Born in Seattle, Washington, in 1947, Bill Dehn attended the University of Washington where he earned a B.S. Degree (Magnum Cum Laude) in Civil Engineering in 1968. Following graduation, Bill served 2 years with the U.S. Public Health Service (USPHS), Cincinnati, Ohio (1968-1970), as a Commissioned Officer. Bill then returned to the University of Washington to complete an M.S. Degree in Civil Engineering (Solid Waste) in 1971.
Bill joined the firm right out of graduate school in the Seattle office in the Water/Wastewater group. Starting as a project engineer in 1971, Bill rose quickly in the office with increasing responsibility: Water/Wastewater Department Manager, Seattle Office (1977-1981); Assistant Regional Manager, Seattle office (1981-1983); and then Vice President and REM/FIT and REM IV (Superfund) Program Manager, USEPA, Washington, D.C. (1983-1986). Bill considered this his most important and rewarding assignment of his career. At that time, the huge $200 million Indefinite Delivery/Indefinite Quantity (ID/IQ) contract started the firm's environmental business. It was very successful; but if it hadn't been, the firm might not have been in the environmental business today.
Following his REM IV assignment, Bill returned to Seattle where over the next several years he would continue to move to ever-increasing responsibility in the firm: Senior Vice President, Director of Federal Operations, Seattle (1986-1990); Senior Vice President, Bay Area Regional Manager, Oakland (1990-1994); Senior Vice President and Global Operations Director, Energy, Environment and Systems Business Group, Denver (1994-1999); Deputy General Manager and Chief Operating Officer, CH2M HILL Hanford Group, Richland, Washington (1999-2000); Senior Vice President, Operations Director, Energy, Environment and Systems Business Group, Denver (2000-2002); President, North American Operations, Denver (2003-2009); and finally, Executive Vice President and Director of Risk Management, Denver (2010-2011).
Bill was elected to Tau Beta Pi, the engineering honor society in 1968, and a Key Employee in 1977. He was also honored by Women's Vision Foundation, Denver, as a Man of Vision in 2007. Bill also served on the CH2M HILL Board of Directors (2004-2007 and 2008-2011).
Bill retired in November 2012 and now lives May to October in Castle Rock, Colorado, and November to April in Scottsdale, Arizona. He travels a couple of times a year on some sort of active vacation outside North America and to visit kids, grandkids, and siblings. He also enjoys golf and adult education classes and exercise and tries to stay in shape and keep weight under control. Gardening/yard maintenance and keeping two homes in working condition also keep him out of trouble.
---
George Dotson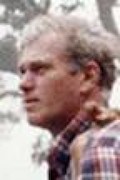 George Dotson was born in Eugene, OR, in 1933. He attended the University of Oregon in 1951 before transferring to Oregon State University in 1953 where he received his B.S. Degree in Civil Engineering. He would later return to Oregon State and receive his M.S. Degree in Structural Engineering in 1969.
George was hired by Jim Howland right out of school as Employee No. 31 in 1956. Shortly thereafter, he was called to active duty in the Army at Ft. Belvoir, VA. After serving his 2 years, he returned to Corvallis where he served as the structural engineer on a wide variety of structures for water and wastewater facilities, port facilities, dams, and fish hatcheries and ladders.
The firm was growing fast in the early 1970s, and George quickly became responsible for ensuring the quality of the structural engineering work completed by the firm. This included the development and maintenance of the Structural Specifications and the first Structural Design Guide.
George was also a contributor to the establishment of CH2M as an expert in the field of Prestressed Tank Structures. This was enhanced and recognized by his 20 years of service on the AWWA committee D-110 for establishing the industry standard for the design and construction of these types of tanks. George was also a past president and life member of The Structural Engineers Association of Oregon.
George retired from full-time work in 1995 but continued part-time until 2006 when he celebrated 50 years of service with the firm. In his retirement, he and wife, Joan, enjoyed traveling around the continent in an RV.
George passed away on Father's Day, June 17, 2007. Read More…
---
Ken Durant

Ken Durant was born in National City, CA, in 1938. Ken attended Oregon State University in Corvallis where he obtained his B.S. Degree in Civil Engineering in 1961.
Following graduation, Ken served in the U.S. Army Corps of Engineers and then worked for 5 years with the Simpson Timber Company as a project engineer before joining the Portland office of CH2M HILL in 1969.
Ken first worked in the firm's water group serving public clients, but it was his goal to provide consulting services to the private sector. Ken realized his goal when, in 1985, he led the formation of Industrial Design and Construction (IDC), a separate company in CH2M HILL dedicated to private sector work. He was president of IDC from its formation until his retirement. Under his leadership, IDC grew from a staff of 40 to 1,500 and became the leading high technology facility design firm in the world. It is widely recognized as the pioneer of the firm's design-build and full-service activity. Read More… (PDF)
Ken also served several terms on the Board of Directors of CH2M HILL.
After 36 years of service with the firm, 20 of which with IDC, Ken retired in 2005. Upon retirement, he and his wife, Penny, moved full time to the family vineyard in Dundee Hills, Oregon, where they currently produce premier Pinot Noir, Pinot Gris, and Chardonnay grapes, and olive oil. The family farm has expanded over the years to where it is now The Red Ridge Farm, a destination spot for tourists and corporate events.
---
James D. Earles

Born on a farm near Britt, Iowa, in 1936, Jim Earles attended Iowa State University obtaining a B.S. Degree in Civil Engineering (1961). Following graduation, Jim joined the Iowa State Highway Commission for one year prior to serving in the U.S. Army (1962). After military service, he joined the U.S. Bureau of Reclamation (USBR) gaining design and construction experience on the San Luis Dam and Canal and the Tehama-Colusa Canal (1962-1967). While he was with the USBR, Jim attended the University of Colorado taking courses toward an MBA Degree. Jim then left the USBR to join Harza Engineering Company where he served as Project Manager or Project Engineer on water resource projects in 16 countries. Projects included irrigation and drainage facilities on more than one million acres; earth fill, rock fill, and concrete dams; and hydroelectric projects totaling more than 200 MW.
Jim joined CH2M HILL in 1976 in the newly opened Sacramento, California, office (SAC). Jim initially served as the Water Resources Department Manager. He moved on to become the SAC office Chief Engineer and firmwide Hydroelectric Discipline Chief Engineer as well as Assistant Manager of the Water Resources Discipline. Initial assignments ranged from water supply planning to the design of reclaimed water reuse pipelines and storage facilities. That changed in the late 1970s and early 1980s to design and construction services on new and retrofit hydroelectric projects. During this period, he served on review boards for Senac, Ken-Caryl, and French Canyon dams in Colorado; Milner Dam in Idaho; and Avenal Dam in California. He also served on value engineering teams for Keystone Dam in Nebraska, a powerhouse enlargement at Bonners Ferry in Idaho, and pipeline hydraulics on the Castroville irrigation system in California. From 1985 through 1993, Jim served as the director of CH2M HILL's engineering and environmental services for the USBR.
In 1985, the Federal Energy Regulatory Commission (FERC) accepted Jim's qualifications as an independent consultant to conduct Part 12 safety inspections of dams. Inspections conducted while with CH2M HILL included dams in California, Oregon, and Idaho. Jim took early retirement in 1993 and since January 1994 has provided services to public and private entities as an individual consultant. A majority of the consultant assignments have been for CH2M HILL primarily in the role of a senior reviewer on hydraulic aspects of pipeline and other water resource projects plus assistance to FERC staff on the development of restoration plans for abandoned hydroelectric projects.
---
John Echternach

Born in 1944 in Dallas, TX, John Echternach graduated from Syracuse University in 1967, with degrees is English Literature and American Studies. He joined Raytheon in the Missiles Systems Division, working in contract management. A move followed to Chas. T. Main, then a firm very similar to CH2M, again working in Administration and Contracts Management. Main, however, believed in an immersion-type existence. Thus, John held many "dumb ends of the tape" at pulp and paper mills throughout the Eastern Seaboard and Canada, affording him a first-hand look at the real world of engineering.
A transfer to Portland, OR, was at hand; John, his wife, Jean Ann, and baby of 6 weeks launched to the West Coast. After building a new home in Beaverton, becoming involved in the community, and pursuing his 23-year hobby as a PAC 10 football official, Main summoned John to return to Boston to assume the number 2 spot in corporate Human Resources. His enterprising wife clipped a want ad from The Oregonian and left it on his dresser. It was a job at the CH2M HILL Portland office, a vacancy created by Gus Pantazi's many trips to Cairo and Alexandria. Interviews with Les Weirson and Jim Howland left him duly impressed, and he was fortunate to join our great firm in 1979 as the Portland office's Administrative Manager.
There, John formed a friendship with Ken Durant. When Ken, aided by Wayne Hanson, Rick Reid, Don Daly, and others, birthed the idea of IDC, John moved on as a co-founding father as IDC's first CFO, mail clerk, and bill collector. Fond remembrances of those early days include Ken picking black as IDC's letterhead color so that he could Xerox it to hold costs down and being sent to collect an overdue invoice in Massachusetts with the admonition of "come back with the money or don't come back at all, since we won't clear paychecks through the bank without it."
When Mike Fisher summoned John to return to the INC ranks 2 years later, John was lucky enough to discover Sue King, IDC's auditor, willing and more than able to succeed him. The Northwest District Administration Manager's job awaited, affording huge opportunities to network with many of the firm's legendary engineering talent, always looking for improvement, cost management, better contracts, and running our business as a model for success and sustainability. John benefited from mentoring provided by Les, Lyle Hassebroek, and Mike during this time. Their no-nonsense, fair, and common-sense approach to leadership was a significant influence on him.
During this period, CH2M HILL's administrative ranks grew, led by Mike and Vern Nelson. Anchored by Wayne Sellman's experience on Superfund and Steve DeAutremont's and Sid Lasswell's excellent primer on Contracts Management, John became a firm supporter of establishing contracts management in business units other than those involved with federal work. Mike asked John to transfer to the Southwest District in 1987 to help support the tremendous growth it was experiencing. There, he again was fortunate to be in the presence of tremendous talent, working with Bob Harding, Craig Zeien, Stan Smith, Jerry Boyle, Bill Dehn, and others to help guide the SWD's growth. A proud moment occurred in the early 1990s when the Los Angeles Region posted a cumulative net gain after the firm had invested more than $3 million over the years to get them up and running.
Along came the mid-1990s, a transfer to Seattle, and years of reorganization initiatives. John served successively as the Western Region Administrative Director under Tom Gibbs and then as the Administrative Director for all three global business units during their formative years. This last assignment was one that brought the opportunity, together with the Global Business units Operations Directors Larry Roth, Dick Foster, and John Filbert, to re-emphasize the firm's commitment to program management and project delivery. This group, with significant assistance from Gene Suhr and Mike Kennedy, authored the firm's project delivery training program and the project management text book. Gene's core contribution of step-by-step project management work planning and Mike's chapter on client relations became the program's hallmarks. John and Gene, among others, began spreading the gospel according to Saint Program Management. John then launched his teaching career and became a faculty member teaching the material to more than 1,000 students across the firm and within client organizations.
With encouragement from Sam Iapalucci, John sought an opportunity to live the program management life. John Ramage and the Chevron Port Arthur program came calling in late 1997, so farewell to the firm's administrative group and off to Beaumont, TX. When John Ramage moved on, John became one of the first program managers in the firm without benefit of an engineering degree. He owes this opportunity to his two mentors, John Blakeney and Steve Gelman, without whose support and coaching said assignment would not have materialized. Working with Tom Mann, a Chevron Vice President at Port Arthur, John learned firsthand of the importance of an all-encompassing safety culture, lived each day at the program site.
John commenced trying to retire from the firm after Port Arthur but, like other senior staff, did not make it. Part-time opportunity after opportunity came knocking, from AFCEE to SAWS to Dow to ports in Mexico to highways in Idaho. After 5 years of part-time program management work, he and Jean Ann finally made it into life in 2007 after 28 years at CH2M HILL, now residing in Myrtle Beach, SC. Jean Ann is now the breadwinner, continuing to teach elementary school, something she has committed herself to for more than 30 years. Come down and visit; golf lessons are provided free of charge.
---
Lee Eick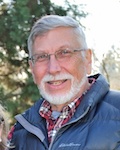 Lee Eick was born in 1951 and raised in Medina, New York. He attended Purdue University where he received his B.S. Degree and M.S. Degree in Structural Engineering in 1974. Following graduation, he joined the firm in Corvallis in the structural group.
While in Corvallis, working with Harry Mejdell and Bob Morrison, Lee provided structural support for Salem and Portland architects for several buildings throughout the northwest. In 1983, Lee moved to Denver where he served as the structural Department Manager, then Civil Division Manager, and eventually Central District Manager for the Transportation Business Group (TBG) in 1999. Lee then left the firm briefly to scratch-the-itch of running his own consulting firm. In 2001, at the urging of Rick Smith, he returned to the firm in Corvallis where he led teams designing Air Force facilities in Iraq/Afghanistan and U.S. Air Force Bases.
Lee shares that he retired "cold turkey" in 2013 after 39 years with a great, great company. The first 3 months felt like an extended vacation. But, at the end of December that year, he was worried he might be heading for the longest, most boring year of his life. It was anything but that, thankfully. With the arrival of grandkids (seven now) and volunteer work that included leading the renovation of his church's 1930s gymnasium (old Albany HS) where he spent the better part of 3 months leading volunteers on scissor lifts working walls and ceiling. Project management is still fun! Lee also enjoys woodworking and shares a look at his work in our Hobbies section.
---
Fred A. Eidsness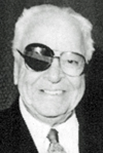 Dr. Eidsness earned his B.S. Degree at the College of William and Mary, and went on to gain his Ph.D. Degree in 1956 from the University of Florida. From 1936 to 1940, he was a technical representative with Olin Mathieson in the water works and wastewater field. During the period from 1941 through 1947, he was Sanitary Engineer with the Florida State Board of Health, with a reserve commission in the U.S. Public Health Service. He was Division Engineer for a technical manufacturing firm in the water and wastewater field until 1951, when he joined Dr. A. P. Black and Bill Crow to found Black, Crow and Eidsness, following which he entered graduate school at the University of Florida to complete his doctoral studies.
Dr. Eidsness was made an Honorary Life Member of the American Water Works Association, and served as Chairman and Director of the Florida Section, as well as President of the Fuller Award Society. In addition, Dr. Eidsness has served in an official capacity in most of the nationally and internationally recognized societies and associations. He also authored over 30 technical papers in the fields of water and wastewater and received the American Water Works Association Water Division Award in 1959 for the best publication in that field.
---
S. David (Dave) Ellison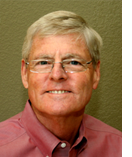 Born in St. Louis, Missouri, in 1942, Dave Ellison attended the University of Texas at Austin where he earned his B.S. Degree in Civil Engineering. While in school, Dave was an intern with Phillips Petroleum Company at Bartlesville, Oklahoma. He also printed sweatshirts and party favors for campus fraternities and sororities at Texas.
Dave joined Engineering Science, Inc. (now a division of the Parson Corporation) in 1970 as an industrial process/environmental engineer with assignments in New Jersey, Illinois, and finally Northern Virginia. Dave joined CH2M HILL in 1975 at the Reston, Virginia, office as a member of the Industrial Process Group. As the hazardous waste business grew, he moved to the Atlanta office in 1984 as the Southeast Discipline Director. In 1993, Dave was asked to lead the total quality efforts and the re-engineering of CH2M HILL during the early 1990s. This work took him to Denver in 1993 where he eventually served as one of the developers of the CH2M HILL's Project Delivery System.
Dave left CH2M HILL in early 2003 to start his own company, Synergy Connects Inc., that focuses on bringing people together to achieve project success. Guiding infrastructure clients toward achievement of real sustainability is a growing focus, and Dave has produced a 12-hour Sustainable Project Management course for ASCE. He is a credentialed member of the Institute for Sustainable Infrastructure (ASCE, ACEC, APWA, and Harvard University), which has developed the Envision™ Sustainability Rating System.
Dave and Ruth enjoy lots of family activities in the Denver area, global travel, and Dave's continuing interest in building furniture.
---
Barbara Ann Engelson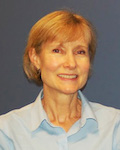 Barb Engleson, as she was known to her family and friends, was born in 1957, in Council Bluffs, Iowa. She graduated from Glenwood High School in 1976 and went on to attend Northwest Missouri State University, where she majored in fine arts. After working as a graphic designer, Barb was intrigued by engineering and subsequently attended the University of Nebraska – Omaha. There, she received her B.S. and M.S. Degrees in civil engineering, with a focus in environmental engineering.
Following graduation in 1988, Barb joined the firm in Corvallis, Oregon, where she was employed for over 30 years.
Barb had a variety of roles with the firm, including Process Engineer, Department Manager, Staffing Manager, and Design Manager. She was a contributor and manager for projects around the globe, including water and wastewater projects in Singapore, England, Canada, Puerto Rico, and dozens of projects across the nation.
Barb was an outstanding engineer and manager, but she most enjoyed acting as a mentor to young engineers and encouraging others to stretch and develop their careers and interests. She will be remembered for her calm, confident management style and strong work ethic. Her legacy will continue with the many co-workers with whom she shared her gifts as an engineer, manager, and friend, and the communities with improved access to clean water.
Outside of work, Barb's many passions included running, traveling, the arts, gardening, walking her beloved dogs, and exploring the Oregon outdoors. She loved running in McDonald Forest and completed the Boston Marathon twice. She was a volunteer at the Whiteside Theatre, and enjoyed attending plays and concerts. Barb enjoyed sketching and painting and kept an easel and watercolors at the ready. Shortly after moving to Corvallis, she learned to play the violin and, for many years, played with the Pro Musica Corvallis String Orchestra.
Barb inherited a love of travel from her parents, and visited Europe, New Zealand, Costa Rica, Mexico, Canada, and Hawaii with family and friends. She loved taking her dogs to the Oregon Coast, and made frequent hiking and ski trips to Central Oregon and the Cascades. Her family farm in Iowa remained a special place to catch up with family and friends.
Barb was a wonderful mother, sister, wife, and friend. She cared about all the people in her life and went out of her way to ensure people were respected and their unique talents honored. She was patient and kind, but also had high standards for herself and others, which spurred those around her to do their best.
Barb passed away July 30, 2019, at Good Samaritan Hospital, Corvallis, after a long battle with cancer.
---
Wendell Kim Erickson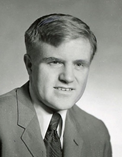 Born on the family's farm in Tustin, Michigan, in 1939, Kim Erickson attained his B.S and M.S. Degrees (1964) in Civil Engineering from the University of Michigan.
Following graduation, Kim began his civil engineering career working for the City of Flint, Michigan. Later he moved to Redding, CA, in 1968 to begin a 37-year career working for Clair A. Hill Associates. After the merger with CH2M, Kim's life's work of designing, building, and managing wastewater treatment facilities took him and his family to Juneau and Anchorage, AK; Woodland, CA; Milwaukee, WI; and Corvallis. Through various roles as an engineer, consultant, and project manager, he worked on several significant facilities throughout the United States and internationally. The projects took Kim to many locations including Redding and Yreka, CA; Juneau, Yakutat, Kodiak, and Anchorage, AK; Milwaukee and Green Bay, WI; Minneapolis-St. Paul and Rochester, MN; Victoria, B.C., Canada; Changi, Singapore; and Dihua, Taipei.
Kim was also very active in the community. His service as a member of The Church of Jesus Christ of Latter-day Saints will be long remembered. One of his most enjoyed roles was with the Boy Scouts of America as a scout master. In addition to his community service, Kim was also an avid Michigan sports fan with maize and blue running through his veins. His outdoor pursuits included fishing, camping, and hunting, with these type of stories recounted frequently. Making furniture and other wood-working projects enabled him to test his engineering theories in his own garage and provided timeless gifts for his loved ones.
Kim retired in 2005 and devoted his remaining days to including the restoration of the Erickson family barn on his Michigan homestead. Due to his efforts, it now stands tall with a strong foundation, bright red siding, green roof, and a strong floor for many future family gatherings. Read More… (PPT)
Kim passed away on May 13, 2006.
---
John L. Eskelin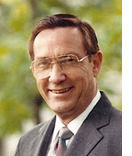 Born in Mission, Kansas, John Eskelin attended the University of Washington, graduating with a B.S.C.E. Degree. He served as an officer in U.S. Air Force prior to becoming Assistant City Engineer of Grants Pass, Oregon. John joined CH2M in 1956 as a wastewater design engineer. From 1956 to 1959, he worked with Ralph Roderick, Holly Cornell, and Anton Groh on sewer projects in Corvallis and Roseburg. During 1959 to 1961, he was Project Manager for the construction of the Boise Bench Sewer District, the largest sewer project the firm had done up to that time. From 1961 to 1965, John served as Project Manager for design and construction of a variety of public and private wastewater projects in Idaho.
In 1965, John left CH2M and worked in the construction industry, primarily in sewer, water, and highway projects. He rejoined CH2M HILL in 1973 and worked in the Portland office on public and private wastewater projects, primarily as the construction manager. John managed the design and construction of the Rock Creek Treatment Facility in Hillsboro, Oregon, the first fast-track project funded by EPA. From 1979 to 1985, he served as Vice President and Deputy Program Manager, leading the design and construction of the $2-billion wastewater program in Milwaukee, Wisconsin. In 1985, John was picked to become the Discipline Director of the newly created Construction Management Discipline.
In 1966, John was named the Outstanding Young Engineer for the Idaho Society of Professional Engineers (ISPE). The award recognizes young ISPE members who have made outstanding contributions to the engineering profession and their communities during the early years of their career. In 1992, he was elected President of the Construction Management Association of America (CMAA).
John retired in 1994 and was involved in traveling, building and flying RC model airplanes, gardening, and serving as a volunteer at local grade schools assisting children in developing their reading skills. John passed away June 12, 2012.
---
David R. Evans

Born in Sacramento, California, in 1940, Dave Evans attended Oregon State University where he earned his B.S. Degree (1962) and M.S. Degree (1963) in Civil (Sanitary) Engineering. Before and during college, he worked as a firefighter for the California Division of Forestry (1956-1958); a flood hydrologist and survey tech for the California Department of Water Resources (1959-1961); and after college, as an Officer with the U.S. Air Force Bio-Medical Science Corps (1962-1968).
Dave joined CH2M in 1968 as an operations engineer (1968-1971) at the Tahoe Advanced Wastewater Treatment Plant for the South Lake Tahoe Public Utility District, California. He went on to further advance recognition of the firm's technological advances by working on such project work as preparation of two EPA manuals, Process Design Manual for Carbon Adsorption, and Municipal Wastewater Treatment Plant Sludge and Liquid Sidestreams; a pilot-plant program to evaluate tertiary treatment of combined food-processing and domestic wastes at Salem, Oregon (1971-1972); the Los Angeles/Orange County Metropolitan Area sludge management study (1976-1979); and managing the Salt Lake City 201 Facilities Plan (1980-1982).
He also served in a manager or director role on several major award-winning projects including the City and County of San Francisco Southeast Water Pollution Control Plant (1975-1976); the City of Los Angeles Clean Water Program (1987-1989 ); the West Point Secondary Treatment Plant for Seattle Metro (1989-1991); the Southern Nevada Water Authority (1993-1998); the Puerto Rico Infrastructure Financing Authority, San Juan (1998-1999); the Changi Water Reclamation Project, Singapore (2000-2001); and the Seattle Brightwater predesign for King County (2001-2003) and then retirement! Dave was also active in professional societies where he served as Task Force Chair for preparation of Water Pollution Control Federation Manual of Practice SM-3, Water Reuse, Third Edition. For his society work, Dave has been honored as a lifetime member of Water Environment Federation and American Water Works Association.
Dave retired from CH2M HILL in 2003 but remains active with the CH2M HILL History Project and Rotarian work in Las Vegas, Nevada, where Dave and Carol call home when not traveling. Retirement has enabled Dave and Carol to enjoy golf and travel (nine trips to China alone), and their children. Matt is working in medical sales, and Chris is teaching English in China, now for 7 years.
---
Austin Evanson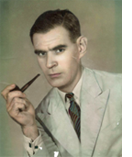 as remembered by LaMont Matthews and friends, March 2013
photo courtesy of Austin's daughter, Ann Dawson
The Readers Digest used to have a feature called "Unforgettable Characters I Have Known," and Austin would sure make my list. I had the good fortune to have him as a mentor when I first went to work for CH2M and got to know him and his background very well.
Born in Birkenhead, England, in 1912, Austin was English in every sense of the word. He studied engineering with local employers Cammel Laird shipbuilders and their subsidiaries and, like many at that time who did not go to university (very expensive), gained an HND (Higher National Diploma) in marine engineering. This was considered by many to be the equivalent of a degree but with the additional benefit of hands-on workshop experience.
Shortly after graduation, he served in the Merchant Marine as well as the Royal British Navy as a Lt. Commander aboard ship operating boilers, steam turbines, and engines. During World War II, he served in India, where he met his wife Catherine, who was a nurse stationed there in the British Army. After their discharge, they stayed in India where he started his own consulting firm. The people were very poor and needed work, and he would tell stories about designing projects to make maximum use of manual labor. For instance, they would pour concrete by hand, carrying it in baskets to the top of the forms.
In 1953, they moved back to England; in 1954, they emigrated to Montreal, Canada, where he worked for the British government as a marine engineer. Somehow, he got in touch with Burke Hayes and ended up in Corvallis in 1956 where he revolutionized the wood products industry by introducing English Navy boiler plant technology to wood-fired boilers. Spreader stokers, preheating combustion air, and pneumatic control systems were just some of the innovations he developed; in a very few years, they became the standard of the industry. Read More…
One of my favorite Austin stories involved his new Hudson Hornet automobile and his amazing engineering mind. It was pretty fast; he really liked it, but it just didn't steer very well. So he measured and analyzed the front wheel alignment and decided that the springs and tie rods were assembled all wrong. So, on a car that had less than 2,000 miles, he took the undercarriage apart, drilled new bolt holes, and corrected the alignment so it drove beautifully. Not many of us would have had such total faith in our calculations to dismantle a new car and put it back together differently.
He also originated accident forensic work for attorneys. He was uniquely suited for this work, both for his analytical skills and his demeanor. His combination of a droll sense of humor and English accent made him a much-sought-after witness.
And he never did anything without his trusty pipe in his mouth. He is the only person I've ever known that literally wore out pipe stems.
Austin retired in 1976. After retirement, he continued to serve the firm as a consultant for many years. He remained in Corvallis where he passed away in 1994 at the age of 82. Read More…
---