Steve Aasheim

Steve Aasheim was born in Kirkland, WA, in 1946. He graduated from Washington State University in 1968 with a B.S. Degree in Civil Engineering. He earned a Masters Degree in Environmental Engineering from Stanford University in 1972. Steve says this was a fun and educational year, compliments of an EPA scholarship.
Upon graduation from WSU, Steve worked for 3 years for Enjay Chemical (now Exxon Chemical) in Baytown, TX. The Enjay experience was a valuable one as he spent about a third of his time learning to be a chemical engineer and was exposed to systems and control engineering.
In the summer of 1972, Steve followed the siren song of "sanitary engineering" and joined CH2M HILL in Corvallis, OR. A 33-year career with CH2M HILL followed. He was in CVO for 4 years. From CVO, he moved to BOI, to DEN, to GNV, to ORL, and back to GNV for retirement.
Along the way, there were many projects and many management assignments: Division Manager, District Discipline Director, and Regional Manager (three different regions). One of the most satisfying roles Steve had was Business Development Manager for the Southeast Region Water Business Group. In 1981, he was chosen as Idaho's Young Engineer of the Year by the Idaho Society of Professional Engineers. Steve spent 3 years on the firm's Board (from 1991 through 1993). His career ended up being less about engineering and more about managing and leading. He is proud to have been able to help establish new offices in Salt Lake City, Albuquerque, Texas, Tulsa, and Puerto Rico. While proud of his career, Steve says that it would not have been as successful without the incredible people he had the good fortune to work with and for.
Steve and his wife, Carol, are now retired in Gainesville, FL. Their children, Bryan and Kari, are "nearby" and very successful. Their big toy, a 40-foot motor coach, "lives" on Hilton Head Island, SC. They spend almost half of their time either traveling in the coach or at Hilton Head. Read More…
---
Jory Miller Abrams

Born in Corvallis, Oregon, in 1950, Jory Abrams was a graduation present to her father, Herb Miller, who graduated in electrical engineering from Oregon State University after serving in the Navy during World War II. Jory attended Oregon State University (1968-1970) and Portland State University where she received a B.S. Degree in Structural Engineering (1979), graduating with High Honors. She took management short course work at UCLA and University of Michigan Schools of Management (short course certificates 1998, 2000).
During her college years, Jory worked several jobs – receptionist, office manager, sales, and school bus driver – while searching for what she wanted to do. Jory joined CH2M HILL in Portland as an intern in 1976. Upon her graduation in 1979, Les Wierson hired her as one of the first full-time female engineers in the firm. Over her career, she worked on many projects, from design engineer to project management for numerous airport and roadway projects as well as site civil for industrial projects, eventually becoming a Certified Senior Project Manager. She holds Professional Engineer registrations in Civil and Environmental in Oregon and Washington.
Jory then served the Transportation Business Group with management positions including Civil/Survey/Drafting Department Manager, Oregon Region Transportation Staff Manager, Northwest Transportation (NWT) Operations Manager, NWT Project Delivery Manager, Regional Business Group Manager (RBGM), and Vice President. She also served on firmwide peer review teams and on the senior project management team that worked with Corporate on the Oracle conversion and rollout of its training. She was deeply involved in Project Delivery Training for the firm as well as many external clients. In her last position as RBGM (2001-2006), she was proud to lead the NWT through the transition from traditional design to fully integrated design-build. During those 5 years, NWT grew from about 150 staff to 230+, with total revenues growing from $40M to $93M, while maintaining profitability. "It was a thrilling, challenging ride."
Jory retired in 2006. She and her husband, Gerry, are "happily busy." Read More…
---
Bob Adams

Born in 1924 in Corvallis, Bob Adams attended the University of Colorado (B.S.M.E. in 1945), Oregon State University (B.S.C.E. in 1948), and Yale University (M.S.M.E. in 1949). He was a member of the U.S. Naval Reserve from 1943 to 1946, serving as V-12 and Line Officer (Lt. JG).
Bob joined CH2M in 1949 as a structural/civil engineer as employee No. 10 and was made a partner in 1961. He served as the Corvallis office Regional Manager from 1969 to 1971. During subsequent years, he served as Director of Civil Engineering (Structural, Geotechnical, and Transportation groups); Vice President; and Senior Consultant. Highly respected by his fellow engineers, Bob was a mentor to many through the years. His kindness and generosity left a significant impact on those who knew him. After 39 years of service to the company, he retired in 1988 as Vice President and Director of Civil Engineering.
Bob has been honored by the American Society of Civil Engineers (ASCE) as the 1978 Oregon Civil Engineer of the Year, the Structural Engineers of Oregon, and the American Public Works Association. He held numerous industrial and society positions, such as President of the Structural Engineers Association from 1961 to 1962 and President of the Oregon Section of ASCE from 1966 to 1967.
Very active in his community, Bob served on the Oregon Judicial Fitness Commission, serving as chair for 2 years. He helped found and chair the Benton County Planning Commission. He was a member of the Good Samaritan Hospital Foundation Board of Trustees and the Benton County (Oregon) Planning Commission. Bob was also member of the Oregon State Board of Higher Education from 1985 to 1993.
Bob and his wife Mary are former members of the OSU Alumni Association Board and were very active in the OSU Foundation and Alumni Center. Bob was inducted into the OSU Engineering Hall of Fame in 1999.
Bob passed away July 30, 2016, in his home in Corvallis, Oregon. He was 91 years old. To say Bob lived a fruitful and accomplished life would be an understatement—an inspiring role model for many.
---
Joseph A. "Bud" Ahearn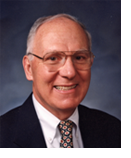 Born in Galesburg, Illinois, in 1936, Bud Ahearn attended the University of Notre Dame where he received his B.S. Degree in Civil Engineering in 1958. He then went on to Syracuse University where he received an M.S. Degree in Engineering Administration in 1967. Additional education included the Industrial College of the Armed Services in 1979 and National Security Policy, Advanced Management Program at Harvard University in 1988.
FFollowing a 34-year-long career in the Air Force, Bud joined the Reston (WDC) office of CH2M HILL in 1992, later moved to the corporate office in DEN, and helped transform the company into a global, full-service firm. His career represents a lifelong journey of learning and applying that knowledge to find innovative solutions to complex projects.
During his 16 years with CH2M HILL, Bud served as Vice Chairman, President of the Transportation Business Group, Eastern Region Manager, Federal Programs Director, Principal-in-Charge for two major transportation corridor projects in California, and enterprise leader for federal programs in the Middle East and the hurricane-torn Gulf Coast. Before he retired, he served most recently as Senior Vice President and executive sponsor for the U.S. Forces Korea $11-billion relocation program.
Bud has held many executive positions in professional societies, education councils, and philanthropic organizations, including Tau Beta Pi, the American Society of Civil Engineers (ASCE), Industry Leaders' Council (ILC and formerly Civil Engineering Research Foundation), National Academy of Construction (NAC), Engineers Without Borders-USA, Society of Military Engineers (SAME), the American Institute of Architects, Air Force Civil Engineering Leaders' Council, Arizona State University's Leadership Research Advisory Council, and Denver University's Executive Fellows Program.
Bud retired from CH2M HILL in January 2009 and remained active with professional societies, guest lecturing at universities, and consulting/coaching services. He and his wife, Nona, enjoyed the increasing time available for visits with the families of their four children.
Bud passed on July 11, 2018. Read More…
---
John L. Aho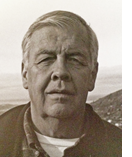 Born in Anchorage, Alaska, in 1939, John Aho graduated Magna Cum Laude from Northrop Institute of Technology with a B.S. Degree in Aeronautical and Astronautical Engineering (BSAAE) in 1968. He was a member of Tau Beta Pi and was selected for Who's Who Among Students in American Universities and Colleges in 1968. John received his Masters Degree in Aerospace Engineering. In 1972, he earned his Ph.D. in Aerospace Engineering from Cornell University. He also received an honorary Doctor of Sciences in Earthquake Risk Mitigation in 2006 from the University of Alaska, Anchorage.
John was a U.S. Army nuclear weapons assembler from 1959 to 1962. He was an associate professor at Rose-Hulman Institute of Technology from 1972 to 1974. He was a structural engineer from 1975 to 1978 and an engineering manager from 1978 to 1979.
John joined CH2M HILL in 1979. During his years with the firm, he was the first Project Delivery Manager for the Transportation Group in the Northwest District. He also served as a member and later the chair of the firm's Project Management Council. John served on the PM12 Task Force in 1992, which took a first look at the firm's project management approaches and recommended changes.
John served as Design Manager for many of the Alaska Region's major projects and spent a good deal of his career in the Arctic. He continued to work on North Slope Borough projects from his retirement in 2004 until 2013. One of his favorite projects was leading Alaska's proposal effort for the Superconducting Super Collider (SSC) project.
John served as a department manager in the Anchorage office. He also was a principal project manager and a vice president.
Awards that John has received include the Mayor's Award for Public Service-Anchorage in 1994, Alaska Commendation Medal in 2005, an award for outstanding service from the United States Geological Survey in 2005, Honorary Doctorate from the University of Alaska Anchorage in 2006, and a Lifetime Achievement Award from the Western States Seismic Policy Council in 2012.
John retired in 2004 but continued as a flex employee until 2013. His outside activities during employment and after retirement include member and past president of the Project Management Institute-Alaska Chapter, member and past chair of the Municipality of Anchorage Geotechnical Advisory Commission, and member and past chair of the State of Alaska Seismic Hazards Safety Commission. He also was a member and founding chair of the University of Alaska Anchorage Engineering School Advisory Board, a member of the National Board of Directors-Earthquake Engineering Research Institute, lead instructor for the Post-earthquake Damage Assessment, and the current president of the Earthquake Engineering Research Institute, Alaska chapter.
John and his wife Joanne Baker, a former CH2M HILL regional administrative manager, have a daughter named Jessica.
Post-retirement activities for John include travels with Joanne, water color painting, Texas Holdem tournaments, golf, reading, and various commission activities. John's travel in recent years has included trips to the Caribbean, Asia, and South America.
---
Alan (Al) Amoth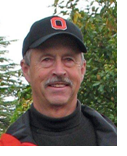 Born in Portland, Oregon, in 1943, Al Amoth attended Oregon State University where he received a B.S. Degree in Forest Products (1965) and a B.S. Degree in Civil Engineering (1973). At Oregon State, he joined the Xi Sigma Pi forestry honorary society, the honorary engineering societies of Tau Beta Pi and Sigma Tau, and the universitywide honorary society of Phi Kappa Phi. Following his forestry degree, Al worked for Willamette Industries (1965 to 1969) and Teledyne Wah Chang Albany (1969 to 1970). Al then returned to school to obtain his engineering degree before joining CH2M HILL in 1972 in the Corvallis office, where he would eventually spend his entire career.
Initially Al was with the Industrial Process Department that eventually became the Environment, Energy, and Systems Group. Here he held the positions of Department Manager and Northwest Region District Discipline Director, but primarily that most-coveted position of Project Manager- as Al says, the best position in the company. Al was also active in professional societies serving as Chapter and State Vice President of the Professional Engineers of Oregon and the Water Committee Chairman of the Environmental Division of the Technical Association of the Pulp and Paper Industry.
Al retired in 2000 but continued to work part-time into 2001. He and Diane are currently enjoying many activities in retirement including major remodeling to their home and cabins in Oregon and Alaska, where they enjoy fishing, hunting, staying fit, maintaining technical skills, and great family times with kids and grandkids.
---
Jerry Anderson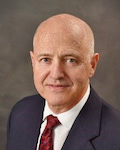 Jerry Anderson was born in Sullivan, Indiana, in 1952. He graduated from Purdue University with a B.S. Degree in Civil Engineering in 1974; married Pam Organ; and began his vocation as a project engineer for the State of Georgia, Department of Natural Resources, Division of Environmental Protection. Two years later, Jerry returned to school at the University of Illinois and obtained an M.S. Degree in the School of Environmental Engineering (1977). At that time, he began his 37-year-long career with CH2M HILL in the Corvallis, Oregon, office.
After 5 years in the Corvallis office, Jerry transferred with Pam and their two young children to the Columbia, South Carolina, office (1983), which relocated a year later to Charleston, South Carolina. Jerry and a few others moved to the Atlanta office at that time. Memorable clients served out of the Atlanta office were the Atlanta Bureau of Water and the Cobb County-Marietta Water Authority.
Eight years later, Jerry transferred to the Dayton, Ohio, office (1992). While in this office serving the City of Dayton, Detroit (MI) Water and Sewerage Department, and other Ohio clients, Jerry had the opportunity to work on international projects like a water master plan for the General Organization of Greater Cairo Water System, Egypt, (a USAID project) and water master plans and water treatment plant designs for the Puerto Rico Aqueduct and Sewer Authority.
Finally, Jerry's last transfer in his career with CH2M HILL was to Louisville, Kentucky, (2000) where he served the Louisville Water Company and other local clients for 14 years. Jerry again had an opportunity to work on an international assignment, which was a conveyance project for the Tianjin Economic Development Area in Tianjin, China.
During his career, Jerry was registered as a professional engineer in Georgia, Indiana, Kentucky, North Carolina, Ohio, Oregon, South Carolina, and Tennessee. He was active and a life member of the American Water Works Association and served on several committees in that organization, including Trustee of the Technical and Educational Council (TEC) and Trustee and Chair of the Distribution and Plant Operations Division of the TEC. He was lead author for chapters of three publications: "Distribution Water Quality Issues Related to New Development or Low Usage", American Water Works Research Foundation (AWWARF), 2006; "Maintaining Water Quality in Finished Water Storage Facilities", Chapter 6, AWWARF, 1999; and Water Treatment Plant Design, 3rd Edition, Chapter 15, Chemicals and Chemical Handling, 1998. Jerry also served as the Global Technology Leader for Water Distribution in CH2M HILL for 3 years. Jerry feels honored to have worked side-by-side with so many fine, talented people in CH2M HILL and to have had the many opportunities to represent CH2M HILL by serving several clients in the U.S. and in a few places around the world, too.
Jerry retired from CH2M HILL in 2014. In 2015, he began working part time for Rimkus Consulting Group, which conducts forensic consulting and expert witness services. He fully retired in 2018, and he and Pam still reside in Louisville. He is involved in volunteer work for the WaterStep organization, which manufactures portable chlorinators and bleach makers for onsite production of these chemicals used for sanitation and disinfection of drinking water in developing countries and disaster sites. The devices use salt, water, and a 12-volt power supply to produce either chlorine gas and sodium hypochlorite by electrolysis. One day a week, Jerry works with a foundation crew for the local Habitat for Humanity organization. Jerry also serves on the Board of Directors for Team Expansion, a nonprofit Christian ministry organization headquartered in Louisville and focused on evangelism, church planting, and disciple making movements.
---
Mike Anglea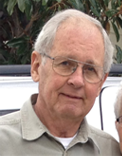 Mike Anglea was born in Yakima, Washington, in 1937. He attended Washington State University where he earned his B.S. Degree in Civil Engineering in 1960 and his M.S. Degree in Sanitary Engineering (Environmental Engineering) in 1966. He worked for Peter Kiewit Sons from 1960 to 1965.
Mike joined CH2M in 1965 in the Seattle office. After a transfer to the Boise office, he was the Wastewater Group Manager from 1970 to 1975. He then moved to Milwaukee and became the Great Lakes Regional Manager from 1976 to 1991. From 1977 to 1991, he was the Chairman of the Milwaukee Water Pollution Abatement Program Consultant Advisory Committee.
From 1991 to 1993, Mike was the Managing Director, CH2M HILL Australia. He also served as the Managing Director, GCEC (Australian joint venture with GHD of Australia) during this time frame. In 1993, Mike moved to Texas to become the South Texas Area Manager from 1993 to 1996. He then became the Project Director, San Antonio Water System Water Resources Development and Aquifer Storage and Recovery Program from 1997 to 2002.
Mike was also active in professional societies serving as President, Southwest Idaho Society of Professional Engineers and President, Wisconsin Society of Professional Engineers. Mike also served on the Board of Directors of the Texas section of ACEC. He was also a member of ACEC's Peer Review team while in Wisconsin.
Mike retired in 2002. Read More…
---
Kathy Arnett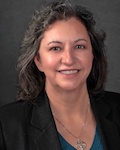 Born in 1963 in Santa Monica, California, Kathy Arnett attended Wright State University where she earned a B.S. Degree in Geology in 1986 and M.S. Degree in Geology (Hydrogeochemistry emphasis) in 1994.
Before finishing her Master's Degree, Kathy joined the firm in 1987 in the newly formed Dayton, Ohio, office. She served clients throughout the Midwest working in the environmental services group with a focus on drinking water protection, groundwater, soil and sediment cleanup, and numeric modeling. She shares that, with the help of many great mentors, she grew to become a senior program manager and account manager. Noteworthy projects included the Government of Yukon Faro Mine Reclamation; the Chevron Port Arthur Cleanup; Hoover Company Volunteer RCRA Cleanup; Source Water Protection across multiple states; and account service for multiple clients such as Honeywell, BP, Marathon, and others.
After 29 years, Kathy entered semi-retirement in 2016. She stays busy working for a woman-owned small business (Stone Environmental Engineering & Science, Inc.) providing senior project management and business development services, and under her own name (KMA Consulting, LLC) as a small business providing environmental consulting and advisor services for local firms in the City of Dayton. She also volunteers on the City of Dayton's Environmental Advisory Board, mentors new environmental leaders in the area through a formal regional program, and serves the community through the Red Cross.
Kathy shares that while she feels fortunate to have been able to "retire" early, she misses her former colleagues and looks forward to catching up in part through the Alumni Association.
---
Donald J. Benson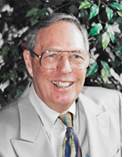 Don Benson was born on December 29, 1929, in Bend, Oregon. He would join the Boy Scouts, deliver the Bend Bulletin newspaper, and work for the City of Bend during and through high school. After graduation, he attended Willamette University in Salem, Oregon (1948-50), and Oregon State University (OSU) where he earned a B.S. Degree in Civil Engineering in 1953. He later attended Harvard University (1957-58) where he earned an M.S Degree in Civil Engineering.
Following graduation from OSU, Don went to work for the State of Oregon in the Department of Health (1954-63). He then took time out to serve with the U.S. Army at Fort Winfield Scott in San Francisco (1963-64). Following his military service, Don joined the Northwest Pulp & Paper Association in Seattle (1964-72), before moving on to Seattle Metro (1972-77), and then to Egypt with TAMS Consultants (1977-79). Don was awarded the Clemens Herschel Award from the Boston Society of Civil Engineers (BSCE).
Don joined the firm in 1979 in the Seattle office. In 1980, he was transferred to Mississippi to be the Project Director of the Gulf Coast Regional Waste Water Agency. In 1989, he was named Vice President and Regional Manager for Southeast Asia. Other major assignments include Program Manager for the Los Angeles Program Management Office (1989-1992); Project Director for the USAID Cairo, Egypt, Sewer Program (1992-1993); and Area Manager for the Cleveland, Ohio, office.
His wife Patsy tells us he traveled the world the equal of 13 times around the world and kept a diary of everywhere he went and what happened at each destination.
Don retired January 1, 1996, after 17 years with the firm. In retirement, he volunteered for the Habitat for Humanity and was active in the gay rights movement. He and Patsy were also avid birders traveling all over the country with birding groups.
Don passed away January 16, 2011.
---
Rodney W. Berklund

Rod Berklund was born on September 30, 1943, in Dallas, Oregon. He attended Oregon State University from September 1961 through December 1961 before taking a break to serve in the U.S. Navy as an electronic technician. He returned to OSU in January 1966 where he graduated with a B.S. Degree in Electrical Engineering in June 1969.
Rod started working at CH2M after his junior year at OSU and continued part-time through his senior year. Upon graduation, he began full time as an electrical engineer. During his entire career with CH2M HILL, he remained in the Corvallis office. He was originally the Electrical Department Manager in Corvallis and later became the firmwide Electrical Discipline Director. When the management structure of the firm was re-engineered, Rod became the firmwide Electrical Technology Leader and the Operations Leader for the Corvallis Project Management and Support Group.
Although always assigned to the Corvallis office, Rod took on many assignments outside the office over the years. In his early years, he supported the design of both the Metro Denver WWTP and the (Denver) Foothills WTP, both the first computer-controlled facilities the firm had done. In his later years, he migrated to the transportation group where he supported the design of several state-of-the-art airfield lighting systems including the new Denver International Airport, Oakland International, and Lambert (St. Louis) International.
Rod went to a semi-retired status in May 2010 and continued to assist the Corvallis office part time. Post-retirement activities include hunting, fishing, golf, and some travel.
---
Ken Bielman
Born in Bucoda, Thurston County, Washington, in 1924, Ken Bielman obtained a B.S. Degree in Civil Engineering from Oregon State University (OSU) in 1950. He also attended Lewis & Clark College for 1 year in 1946-1947 to major in music.
Ken joined CH2M on a part-time basis in 1948, working on a survey crew and as an Engineering Technician. He became a full-time employee in August 1950 as a Resident Engineer. He earned his Professional Engineer registration in 1955, working predominately with Archie Rice in the Water/Wastewater Division.
In 1969, Ken became Manager of Engineering Services. In July 1971, he opened the Denver office as Office Manager. In April 1978, Ken moved to Atlanta and served as Manager of that office until January 1981, when he was assigned as Manager of Design for the Alexandria Wastewater Project in Egypt. In November 1983, he became the Project Manager for the Water/Wastewater Project in Jordan. Ken returned to the Corvallis office in 1984 to head up that office's Water & Wastewater Division while continuing to devote about 25 percent of his work time on international projects until he retired on January 1, 1990.
Ken remained active as a musician, both as a professional as well as an avocational activity.
Ken passed peacefully on at 93 on August 4, 2017. (Remembering Ken Bielman)
---
Roger Bissell

Roger Bissell was born in Boise, Idaho, in 1939. He attended Boise Junior College receiving an A.A. Degree and the University of Idaho graduating with a B.S. Degree in Mechanical Engineering. He attended graduate school at Oregon State University while working at his first professional position with CH2M HILL in Corvallis, Oregon. Roger transferred to the Boise office in 1967 and worked for CH2M until his retirement in 2005.
In 1967, Roger was elevated to the role of Project Manager; in 1973, he earned the Outstanding Young Engineer Award from the Idaho Society of Professional Engineers. In 1975, Roger became both Department and Division Manager, serving in those capacities until 1985 when he was chosen to become the Mechanical Discipline Group Director. He also served on the CH2M HILL Board of Directors from 1980 through 1982. In 1990, he was made a Vice President. In 1994, Roger was chosen to become the Mechanical Technology Group Leader, a position he held for several years.
During his tenure, he worked as team leader for many innovative projects including hydroelectric, nuclear, and geothermal power projects. In 2001, Roger was primarily involved in the duties of the Design Manager on the Changi Influent Pumping Station Project, an element of a state-of-the-art water treatment system for the Republic of Singapore.
Roger contributed many hours to the community serving various positions in the Idaho Society of Professional Engineers, the Idaho Board of Professional Engineers and Professional Land Surveyors, and the University of Idaho Engineering Advisory Board. In 2007, Roger was awarded the Idaho Excellence in Engineering Award for Outstanding Contributions to Engineering.
Roger passed away on January 13, 2013.
---
Alvin P. Black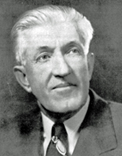 Born in Blossom, Texas, in 1895, Alvin earned a B.S. Degree at Southwestern University, completed graduate studies at Iowa State College and Harvard, and received his Doctorate Degree from the University of Iowa. During World War I, he served in the Chemical Warfare Service; following that, he joined the faculty of the University of Florida in 1920 as Assistant Professor of Chemistry. During his tenure there, Dr. Black earned national and international recognition in the field of water chemistry. He served as a consultant to numerous municipalities throughout the country since 1935.
Dr. Black joined the American Water Works Association in 1929 and served as both National Director and President. He also served as a member of the National Advisory Dental Research Council of the U.S. Public Health Service, and was appointed by the Surgeon General of the United States as one of the original members of the Advisory Committee on Coagulant Aids in water treatment. Dr. Black also served as a national consultant to the Office of Saline Water of the Department of the Interior. He is considered, today, a pioneer in the design of water treatment systems.
Dr. Black was the recipient of numerous awards and honors for his work and contributions to the development of systems and techniques in the field of water purification and distribution. He was one of the original founders, along with William B. Crow and Frederic A. Eidsness, of Black, Crow and Eidsness, which became part of CH2M HILL in 1977. He passed away on February 23, 1980, at the age of 84.
---
Jim Black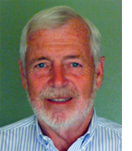 Born in Camano Island, Washington, in 1943, Jim Black graduated from Edmonds High School in 1962, and immediately joined the Air Force where he became an electronic technician. He served 2 years in Okinawa with two 3-month TDYs to Viet Nam. Thanks to the GI Bill, Jim attended the University of Washington where he received a B.S. Degree in Electrical Engineering in 1970. After graduation, he worked for 2 years as a control system engineer for the Texaco Refinery in Anacortes where he met and married his wife, Kathy. Following Texaco, Jim went on to work for Boeing Aerospace as an electronic design engineer where he worked on the Minuteman Missile system launch control facility communications and control system design.
Jim joined CH2M HILL in 1974 in the Seattle office as an electrical and control system engineer. Over the years, Jim worked on a number of projects both domestic and abroad where he managed the design of some of the firm's most challenging Supervisory Control and Data Acquisition (SCADA) control systems including King County's West Point Wastewater Treatment Plant (WWTP); the Portland, Oregon, Columbia Boulevard WWTP; SCADA system upgrades for the Hoover, Parker, and Davis dams on the lower Colorado; and nine dams and pump stations in California's Central Valley.
Throughout his career, Jim served the firm in several technical and managerial positions of increasing responsibility including Global Technology Leader for Facility Automation (1999 to 2005) and twice as Design Technology Director of Instrumentation and Control (1999 and 2005).
Jim spent the majority of 6 years in Singapore completing the design and implementation of the Information and Control System for the Changi Water Reclamation Plant in Singapore, after which he went to part time in 2007. More recently, he has been working on the Honolulu Information and Control System project (2009), after which he plans to retire completely.
Jim and Kathy are looking forward to enjoying time with their grandchildren, and seeing a little more of the world. They also plan to do a little more fishing, crabbing, biking, and hiking. After a career of facing new and interesting technical challenges on a daily basis, Jim shares that he is still not sure what he is going to do when he grows up. Read More…
---
William (Bill) R. Blosser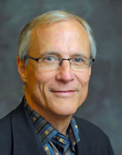 Bill Blosser attained a B.A. Degree in History and Humanities from Stanford University in 1966, then an MRP (Master of Regional Planning) Degree from the University of North Carolina in 1970. From 1966 to 1968, he served as the High School Program Director with the YMCA of Portland. In 1970 and 1971, he was an instructor at Urban Studies Center at Portland State University, where he taught the 1-year urban planning sequence to undergraduate and graduate students.
Bill joined CH2M in 1971 as a planner, assuming the title of Manager of the Portland (PDX) Planning Department in 1973, a role he filled until he left the firm in 1980 to pursue other interests. From 1978 to 1980, Bill served as District Discipline Director for the Northwest District. In 1991, Bill returned to CH2M HILL, again assuming the position of Manager of the Planning Department at PDX and under the newly established firmwide Business Structure. He was also appointed as the Oregon Region Business Development Manager in1994, serving in that capacity until 1996. In that year, he assumed the additional role of Northwest Region Business Development Manager for a short time. In 1996, Bill was asked to serve as the Portland Area Office Manager, a position he held until 1999. In addition, Bill served as the National Water Business Group Sales Manager from 1996 to 1999, and again from 2000 to 2001. Another role he filled was that of the Sustainable Development Practice Director during the years between 1996 and 2000.
As of the close of 2001, Bill was still an employee, although on a leave of absence so he could fill an important role as Director, Department of Land Conservation and Development for the State of Oregon. Other activities include Board Membership in organizations such as Sustainable Northwest, International Sustainable Development Foundation, and China-U.S. Center.
---
Arlen Borgen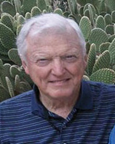 Arlen Borgen was born in Baker City, Oregon, in 1934. He attended Oregon State College, graduating with a B.S Degree in Civil Engineering in 1956, and subsequently attained an M.S. Degree in Civil Engineering from OSU in 1961. Arlen served in the U.S. Navy Seabees from 1956 to 1959.
Arlen joined CH2M in 1962 as a Civil Engineer doing structural design along with general civil engineering work. He left CH2M in 1965 to teach Civil Engineering Technology at Salem Tech (now known as Chemeketa Community College). In 1968, he was approached by Fred Merryfield who convinced him to leave academia to return to CH2M as his Assistant Staff Manager.
In 1970, Fred retired and Arlen became the firm's Staff Manager, a position he held until 1992 when he transferred to the IDC subsidiary company of CH2M HILL. In this new role, he recruited engineering staff, a role he continued to fill through 2001. As of that year, Arlen had still not officially retired; and he continued to fill his company role whenever he was called upon to lend his hand at doing all forms of personnel work.
In his retirement Arlen enjoys bike riding, traveling, and sightseeing in the 4 corners region with his wife Elaine.
---
Jane J. Bower

Jane Bower was born in Portland, Oregon, but grew up in Corvallis. She attended Oregon State College from 1945 to 1947, majoring in Secretarial Science. Jane joined CH2M in 1967, working half time as a secretary under Mary Jane Kenward. Lloyd Anderson was in charge of the PDX Office, located in the Executive Building in downtown Portland. At the time, the staff consisted entirely of planners. When Les Wierson arrived later, as the first engineer, he stood out because he wore a white shirt while all the planners were attired in more colorful clothing. At one time, the firm was involved in a project with DMJM. "I remember answering the phone as 'Cornell, Howland, Hayes & Merryfield and Daniel, Mann, Johnson and Mendenhall'—quite a mouthful since shortcuts using initials were not used at that time!"
Jane was hired as a full-time secretary and remained so until Mary Jane retired. Jane became head secretary and supervised the other secretaries, a position she held until a few years later when she became Les Wierson's secretary. Jane contributed to the PDX Office creating and maintaining the highest standards of professionalism in the manner that typing, editing, mailing, and general administrative duties were performed in that office. Because of her leadership and guidance, many of the practices that she established were adopted by other offices to create the standards for which CH2M HILL was widely recognized. She left the firm in 1978 to work with Fred Helverson in a venture known as Energy Audit.
When Energy Audit was dissolved, Jane worked for Storch Engineering for a short time but decided the commute to Portland was not practical because she lived in Gresham. In 1979, she was hired by the City of Gresham as secretary to William Cameron, City Engineer. She retired in 1992 and still lives in Gresham. Her husband of 62 years passed away 2 years ago.
---
Clifford W. Bowers

Born in Malden, Massachusetts, in 1938, Cliff Bowers attended the Colorado School of Mines (1956-1957) and Northeastern University, where he obtained a B.S. Degree in Civil Engineering (1963) and pursued graduate studies in Environmental Engineering (1968-1970).
Following college, Cliff worked for several other engineering firms and the U.S. Army Corps of Engineers. He joined CH2M HILL in the Boston Office in 1986 as a Vice President and Major Client Service Manager for the New England Area. His project activity included combined sewer overflow (CSO) work for the Massachusetts Water Resources Authority (1987-1989) and Bangor, Portland, and Biddeford, Maine (1991-1992); and CSO tunnel storage and treatment and work for Fall River, Massachusetts (1993-1996). He also participated in CSO work for the Narragansett Bay Commission and New Haven, Connecticut; design and construction of the upgrade and expansion of existing wastewater treatment plants in Bangor (1990); and East Windsor, Stamford, and New Haven, Connecticut (1992-2002).
Throughout his career, Cliff was active in professional societies including the American Consulting Engineers Council (ACEC), New England Water Environment Association, and the Water Environment Federation. He was also named a Distinguished Scholar by the National Academy of Science and the Chinese National Academy of Science (1983); and held Professional Engineer registrations in Maine, New Hampshire, Vermont, Massachusetts, Connecticut, New York, and New Jersey.
Cliff retired in 2002. He and his wife Ginny now enjoy helping with daycare for their three grandchildren. In addition to being more involved with the children, Cliff also enjoys sailing and fishing during the summer and woodworking and Model T restoration in the winter. Read More…
---
Jerry Boyle

Jerry Boyle was born in Oakland, California, in 1941. He attended the University of Washington from 1959 to 1965 where he his B.S. and M.S. in Civil Engineering. While in school, Jerry was an engineering intern at the Boeing Company in Seattle and a student laboratory technician at the University of Washington, Seattle.
Jerry joined CH2M in the SEA office in 1965 as employee #133. He worked on the Port Angeles Sewer Study and the McNeil Island Federal Penitentiary Wastewater Study. In 1967, he transferred to CVO and began to work in Sid Lasswell's group. Jerry was a project engineer for many wastewater treatment plant design projects in Oregon including a stint as a resident engineer for the Albany, Oregon, wastewater treatment plant. He later served as project manager for the City of Colorado Springs 30 mgd wastewater treatment plant design and project manager for the 100 mgd Metro Denver pure oxygen wastewater treatment plant design.
Jerry became a Key Employee in 1972. In the mid 1970s, he became the Vice President and Discipline Group Director for Wastewater (Discipline 73). He moved to San Diego in early 1979 to work with Jim Howland as the project manager on the Point Loma wastewater treatment plant design project. In 1980, he moved to Newport Beach, California, to become Senior Vice President and Southern California Regional Manager. When the firm re engineered, Jerry became the Southwest Regional Business Group Manager for Water and Wastewater. He traveled internationally to provide senior review and oversight to major projects and joint ventures in New Zealand, Australia, Israel, and Jamaica.
After 38 years as a full time employee, Jerry became a flex employee in 2003. He continues as a flex employee and still has time for many other activities such as international traveling, cycling, golf, Tai Chi, art, photography, all things Apple, reading history books, and being a Life Water International field trainer. He and his wife, Mary, enjoy good local central California coast wines because they are now living in Arroyo Grande, near San Luis Obispo. Read More…
---
Mike Bracken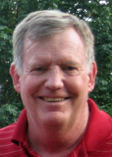 Mike Bracken was born in Joliet, IL, in 1951. He graduated from the University of Illinois with a B.S. Degree in Civil/Environmental Engineering in 1973 and an M.S. Degree in Civil/Environmental Engineering in 1975.
Mike joined CH2M HILL in January 1975 in the Corvallis office and spent his entire 39-year career with the firm. He was a wastewater project/design manager. Major projects included Milwaukee, Roseburg, Hillsboro (Rock Creek), McMinnville, Dallas, Newport, Key West, Las Vegas, and Tucson.
Mike was a member of the American Society of Civil Engineers and the Water Environmental Federation. In 1994, he was awarded the Oregon Project of the Year for the Rock Creek AWTP project. In 2000, he was awarded another Oregon Project of the Year for the Newport WWTP.
Mike went to a part-time status in May 2012 and will fully retire in January 2014. His post-retirement activities will include golf and travel.
---
Norman D. Brazelton

Norm Brazelton was born in 1936 in Vacaville, California, and moved shortly thereafter to Redding where he attended all local schools, including Shasta Community College. He graduated from Fresno State College with a B.S. Degree in Civil Engineering in 1959
Norm worked for the California Department of Transportation (Caltrans) before joining Clair A. Hill & Associates in May 1960 in Redding as a Project Engineer. He was project manager on the Glenn Colusa Irrigation District work for nearly 10 years. HILL provided flying lessons to Norm and other engineers. In 1964, he was sent to Alaska to work on the aftermath of the earthquake on the railroad. After the merger with CH2M in 1971, he then served as Discipline Group Director of the firmwide Water Resources Group. In 1973, Norm was asked to open the Sacramento office and served as its first regional manager until 1985. Norm was then asked to move to Texas and to combine the three area offices of Dallas, San Antonio, and Austin into a new Texas Region. From 1985 to 1988, he served as the first Texas Regional Manager. He returned to Sacramento in 1989 to serve as a project manager on several major projects including the Westlands Water District pipelines project in the San Joaquin Valley, and master water supply plans for the cities of Fresno and Merced. He retired in 1993 and remained in the Sacramento area until 2003.
In the 1960s, HILL was a single-ownership corporation with no signs of including other owners in the future. So Norm decided to look around and his firm of choice was CH2M, but then HILL began to offer stock for sale to some and eventually Norm. Later, there were rumors of a possible merger with CH2M; so Norm hung around another year or two. And, in hindsight, it all worked out for him.
Norm lived with his wife, Gail, on the outskirts of Reno where they had horses and mules. They had a classic 1957 Chevy convertible and participated in Hot August Nites every year. They enjoyed riding their ATV to look at the wild mustangs in Nevada, pulling a travel trailer to the Oregon coast, tending to their vegetable garden, canning fruit, and other outside activities such as putting up their firewood every year. They spent 3 months each winter in their small hideaway in the California desert near Palm Springs. Plus, they had a second home at Graeagle, a touristy mountain area in northern California, about an hour northwest of Reno.
Norm passed away unexpectedly on July 29, 2019.
---
Lillian "Barbara" Brownsell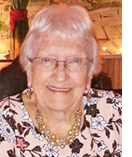 Barbara Brownsell was born on April 27, 1928, in Yeovil, England, where she attended a private school and took some college courses. She met her husband, George, in Gloucester, England, where he was working as an aircraft designer for her father, a co-founder of an aircraft company. They were soon married and subsequently relocated to design major aircraft, which resulted in their living in Montreal, Toronto, and then Seattle with the Boeing Company.
Barbara joined CH2M in the Bellevue office in 1970 where she served as an Administrative Assistant. At her suggestion, Jim Poirot approved her creation and management of CH2M's first Office Services Department. In this role, she was the "go to" person for the department managers when they needed administrative help ranging from additional supplies to taking care of the needs of visiting clients and dignitaries. She loved her work and the people she worked with and was very sincerely proud to be a member of CH2M.
After retiring in 1981, Barbara volunteered with the American Cancer Society until she moved to St. Petersburg. In Florida, she devoted her time to her granddaughter from her birth until she graduated from high school and left for college.
Barbara passed away on February 2, 2018, in St. Petersburg, Florida.
---
Arleta Ann Burton
As remembered by LaMont Matthews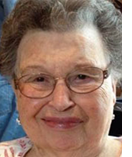 Born in La Grande, Oregon, on April 4, 1931, Arleta Burton acquired secretarial skills through secretarial schools in Portland during 1949-1950. She was employed as a secretary in several firms, primarily related to the lumber industry until 1973.
Arleta joined CH2M HILL as a secretary in the Corporate Personnel Department in 1974, supervised by Arlen Borgen. She assisted the discipline directors in procuring the needed professional help, which seemed like a never-ending task during the growth years of the 1970s. In July 1980, she transferred to the Industrial and Energy Systems (I&ES) Discipline working primarily with me as a Discipline Assistant (DA).
When Arleta became my DA in the early 1980s, the firm was just becoming a national firm with offices in the East, South, and Midwest. This meant that discipline managers like myself had a lot of traveling to do. This may sound primitive to many now; but at that time, there were no cell phones, voicemail, email, personal computers, or iPads. All we had were live telephone calls, and there were many.
So, the drill went like this. Arleta would answer my phone in Corvallis and take a hand-written message. And then, during the day, I would call her; and she would relay them. This put her squarely at the hub of everything that was going on in the discipline, some of which was highly confidential. And, she handled it all beautifully.
In addition, she arranged for meetings throughout the country, made our travel arrangements, and communicated directly with many people all around the firm. The position of Discipline Assistant was relatively new at that time, and she was the one who defined what was needed and how it should be performed.
Arleta retired in April 1995 to enjoy her hobbies of reading, knitting, golfing, pinochle, and travel.
Arleta passed away on April 4, 2017.
---