"Jacobs Blends the CH2M Family Spirit into Its Own."
Thanks, Jacque Hinman, for your departing message in the CH2M Alumni Newsletter… and welcome to the retirement club. Although we may never actually meet, I am sure to meet you "in the news." And, to all who may read these recollections, may you be as at "peace" with the world as am I.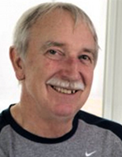 Let me introduce myself. I was born in Oregon… worked alongside migrant field workers, active civil air patrol cadet, draftsman, finish carpenter, electronics hobbyist, motel manager, adventurer, and ham operator. After discovering the world's religions, and girls, at Pacific Lutheran University, I concluded that civil/electrical engineering may be a more lucrative field of endeavor than linguistics or radio astronomy.
I did summer work as a flagman and interstate highway construction inspector (ODOT), then graduated with an Associate of Science Degree in Civil Engineering Technology from Salem Technical Vocational Community College (alongside classmate Kathy Phillips who also joined CH2M).
I sought to join CH2M to facilitate civil engineering projects in late 1967, prior to leaving Boeing's electrical/electronic systems integrity program (hopping for 2 years within their commercial airplane and SST divisions).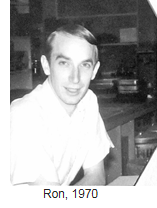 Fred Merryfield, in our first meeting, saw me as a "jack-of-all-trades." He advised that I stand straight and proud with my shoulders back… to look to the future. Months after the interviews, they located my "missing files" and asked if I would come join them in CVO. Indeed I did, after "pulling chain" with surveyors at Breitenbush Hot Springs in Detroit, Oregon.
My first surprise upon arrival was finding that my prior civil engineering contracts instructor, Arlen Borgen, was the Assistant Staff Manager.
My 25-year CH2M future began. Even though I was never privileged to join in CH2M employee ownership (as a KE, Key Employee) during my time with the firm, my employment was very rewarding in so many ways.
I saw CH2M as an opportunity to enjoy the freedom to facilitate project success with experienced engineering talent and support staff in multiple disciplines, and to interact with multiple cultures… across the world!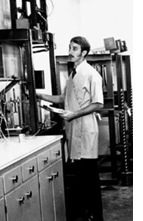 My entry point into CH2M was at the firm's geotechnical, materials, and environmental testing laboratory under Larry Well in CVO. "Triaxial shear testing of soils" for foundation design became my initial forte. And, it later became my humiliation when I failed to deliver an expected speech on the topic in front of engineers convened at one of Sid Lasswell's Capstone Seminars. (My presence at the event was preceded by work days with little sleep during an accelerated remediation oversight project followed by cross-country travel and no reference documents; yes, "excuses"… such is life.)
From an applied sciences technology lab (and providing a no-cost computerized "outside-client billing system" written in Fortran and merged with the existing MIS… sorry Mike), assignments in home sewage treatment (a Microfloc prototype in Jim Howland's backyard while the family was away on vacation), and stormwater/sewage separation** (under Don Marske) to a stint on the Benton County Soil & Water Conservation District's Board, there were always new journeys ahead.
Years later, I literally landed in Redding with no fuel remaining in either tank (using a leased plane and pilot), interviewed Clair Hill's Redding staff, and transferred. I turned the Lab into a profit-maker and, with the help of an industrious female engineer-employee I had hired (who was fired behind my back because "females have no business working in a man's world" while I was temporarily assigned elsewhere; a few male engineers were intimidated by a "girl" who was not afraid to get her hands dirty), greatly expanded business capabilities and net income.
Then, I had many geotechnical foundation investigations under John Livingston; Homer, Alaska, adventure; and a subterranean cave at Point Loma, San Diego, where taking immediate "problem-solving" action onsite to save client funds may not have been as appreciated by our staff as I had hoped.
And then I went on to environmental containment and remediation projects such as the Love Canal Superfund project where I chose to follow the intent of technical and legal aspects of the multifaceted containment contract in favor of both parties, and not "political" directives.
Other opportunities included rehabilitation of an age-old canal with the Oakdale Irrigation District that was fast-tracked in the midst of the growing season; representing CH2M in Gulf mud engineering consultations in Pascagoula during a holiday when more experienced staff were not available; and turd-sampling at midnight in Boise.
A final 7-year highlight was to implement, and to culturally share, quality construction technology between the U.S. and local project partners of the Wastewater Consultants Group, composed of Metcalf & Eddy, ECG, WARITH, CH2M HILL, for USAID-USD/ AGOSD-LE / plus the Ministry of Housing (Kafrawy/Suleiman) under Mubarak; and to serve on the Board of the Egyptian American Friendship Association in Alexandria, Egypt. This included: meeting and befriending journalists, heads of state (no "collusion" intended), nationals, and associates from across the world; and assisting U.S. sailors, airmen, and marines (USO)… and being instrumental in bringing the Admiral of the Mediterranean fleet and his marine counterpart together as "friends" for the remainder of their engagement. Many thanks to Lt. Commander Joe Bilinski and especially to my diplomatic friends Consul General Mark & Patricia Hambley. There are so many tales to tell.
Yes, to be an infinitesimal part of the unfathomable team-achievements made throughout CH2M these past 50 years is an honor.
My life outside CH2M included a number of salient entrepreneurial exploits and another 10 years of implementing solutions for clients of other entities in Hawaii, Armenia, Utah, Nevada, Ghana, California, and Washington.
Projects included design of subdivisions; mining containment, where I convinced 500 rioting black laborers to remain on the job; logistics for seismic and security upgrades; assisting with World Olympic transport infrastructures; wastewater treatment construction management, including a project constructed by litigator's "worst contractor in California"; SCADA designs and implementations; and conflict resolution between government, developer/contractor, and homeowners "in the field" for a major county.
Another pleasure, following my return from work abroad, has been to volunteer my services in disaster relief efforts including local small house fires, national flood and storm disasters, and worldwide mobile unit communications… within the American Red Cross from California to Maine… a multifaceted story.
And now the best 10 years of my life, in companionship with the most wonderful woman ever… Shirley Harris, I continue to seek opportunity. And, yes, as I understand your stance in your farewell, Jacque, disconnecting does not have to mean not working.
Or, just for fun, volunteering to…
Preside over our active Lions Club http://silvertonlionsclub.com …organize a happy evening together… 2017 Christmas Banquet Party.
Attend Oregon Lions District 36-R Convention, scheduled for February 3, 2018, being held at the CH2M HILL Alumni Center in Corvallis, Oregon.
Assist a portion of thousands of "green card" holders (from south of the U.S.-Mexican border) in Oregon to learn "U.S. Civics" and "English"…to pass their tests for Naturalization as United States Citizens this winter.
Help Lions with annual vision and hearing screenings for local elementary school students in the early detection of myopia.
Help Lions Fund for, Select, and Award College Scholarships for high school seniors.
Seek funds and lead hundreds of volunteers as part of a "Leadership Team" in the renovation of an 80-year-old "fountain in the park" http://unlimited.education.
Create and maintain websites for local nonprofits and innovative entrepreneurs… set up avenues for funding.
Activate a community HOA Board and procure funds as treasurer.
Promote Americans to take responsibility in maintaining our freedoms.
With morning coffees, opportunities in life abound – God is amazing!
Ron Bell – An American Legend (In His Own Mind)
Arrival: 1943; Intermission: CH2M 1968-1993;
Current Involvements: 2018. Children: Christy and Steve;
grandchildren: Jamie, Amanda, Lisa, Tanner, and Morgan;
great grandchildren: Jarett, James, and Janessa
Thank you all for reading to the end. My wish to everyone is for success in whatever direction you go in your life's quest… you certainly deserve it! Congratulations on making it this far!
* The deactivation of the CH2M name cannot erase "the embellished memory" of the part I played… in fact, it seems to have awakened it.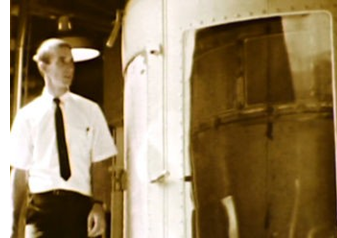 ** And here is "[Ron] Some 50 years ago, just after the rotary phone age, …[when] Marske made a 'pretty cool' movie 'report' of one of his early projects"… Thanks Don for sharing this with me!
CH2M History: http://www.history.ch2m.com Thanks to the love of Gus Pantazi and others! And, a particularly interesting perspective, and accurate from my point of view, of "Living Abroad": http://www.ch2mhillalumni.org/julie.asp
In memory of… Cornell, Howland, Hayes and Merryfield; CH2M; CH2M HILL; CH2M International
by RonBell-Skyhut™ Copyright 2018