(A Local Disaster)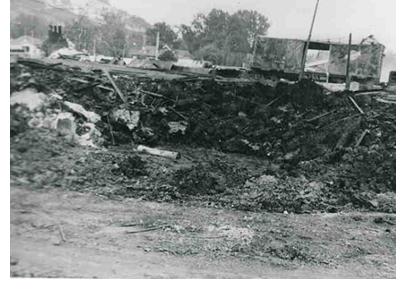 During the early hours of August 7, 1959, a truck loaded with 6.5 tons of explosives was engulfed in flames emanating from an adjacent building that had caught fire. In no time, this resulted in an immense explosion creating a huge crater; and the ensuing fire destroyed all of the buildings within an 8-block area and did heavy damage to structures throughout the surrounding 30 blocks. A genuine crisis situation developed in a very short time.
Fire crews from Eugene and Springfield responded to Roseburg's call for immediate aid. By nightfall, National Guard units from Roseburg and Cottage Grove cordoned off the worst-hit 30-block area from public access to deter looting. The blast led to the deaths of 14 people and injured another 125. The damages to the city were estimated to be between $10,000,000 and $12,000,000.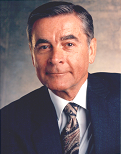 Following is an excerpt of an account of the Blast by Jim Poirot dated July 2009.
"Having graduated from Roseburg HS in 1949 and married to Raeda Reece in Roseburg in 1952, we then lived in Corvallis where I worked for Cornell, Howland, Hayes and Merryfield (CH2M), a private engineering firm. On the morning of August 7, 1959, I heard on the morning news of the explosion and devastation to downtown Roseburg during the night. My sister, and brother-in-law, Edie and Pat Sullivan, lived in Roseburg and Raeda's family and relatives were involved in many of Roseburg's activities.
Because of these close relationships and many friends, I called my supervisor, Jim Howland and asked if I could take the day off to go to Roseburg to see where I could help.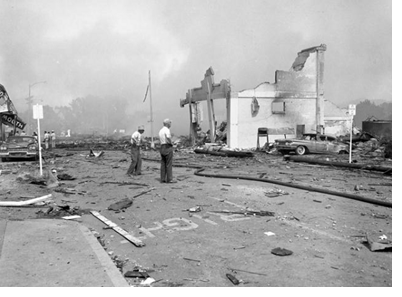 Jim fully understood and said he would go with me. After two hours of driving we were at the City Hall by 9:30. Many firefighting units had arrived and the streets were blocked near the blast area on Oak and Pine Streets, but the City hall and Fire Station building on Main Street was accessible. The City Engineer was in his office with many others discussing what should be inspected and what should be closed. We offered to volunteer to inspect buildings and help assess the needs. Jim Howland offered to volunteer other structural engineers on Monday which occurred and CH2M sent three to four to Roseburg for a few days.
We were sent to Mercy Hospital where early reports indicated considerable damage. Not being able to cross the Oak Street Bridge at that time, we drove to Garden Valley Road and back through the Veterinarian Hospital area to Mercy Hospital located at the west end of the Oak Street Bridge. The damage was immediately obvious with windows blown in and out, door jambs broken from doors being forced and cracks in the plastered walls. Patients were being tended to well but some were being moved to less damaged areas. We both felt the hospital should be closed and further inspected including the attic spaces. After a more detailed inspection including the attic spaces, all involved recommended it to be closed and condemned because of the severe damage to the basic structure. We then drove back to the City Engineer's office with our verbal report and offered to have engineers on the site the next day.
The day had been long for Jim Howland and me .. we drove back to Corvallis to determine which engineers could help in the days ahead."
Harry Mejdell recalled their follow-up visit.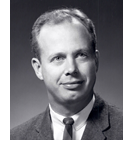 "The city outlined their plan for inspecting the damaged buildings. They assigned teams to inspect the damaged buildings. I was assigned to a team that covered an area where the buildings were near an outer zone of blast damage, or were protected by other buildings. None of the buildings were condemned, but we did recommend areas that needed attention. We spent a lot of time crawling around in attics or the space above ceilings for building with trussed space. This was not the case for some of the other teams, where they had to prohibit entry in the building and recommend demolition or major repair. After we finished our reports, we returned to Corvallis and did not have to return."
Harry also recalled that Leroy Taylor, Les Wierson, Fred Harem, and Bob Adams also may have participated in the inspections.
Roseburg's downtown was rebuilt, primarily by businesses using money collected from insurance claims. The peaceful face of the City of Roseburg today belies the tragedy of 1959. The rebuilding did not take on the magnificent characteristics envisioned by some in the aftermath of the Blast but remained true to the City's roots in tone of character and purpose.