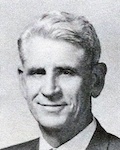 The Alumni History Committee recently came in possession of Fred's "Family Album," a collection of 300+ photos of the firm's employees in 1970 as a present to Fred to celebrate his 70th birthday.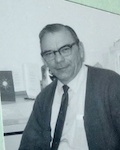 Niels "Swede" Nordquist, head of the Drafting/Graphics Department at the time, was charged with gathering the photos, organizing, reviewing, and general oversight of Fred's Scrapbook. However, as Kathy Ritter Phillips shared with us, the work of putting the scrapbook together was delegated to her. Swede instructed her on border minimums, image balances, and the general order he wanted to follow. Following her effort, Swede put together the cover and added his "finishing touch." While there was an OH budget for the project, it was generally a volunteer effort on the part of many people across the offices of Corvallis, Boise, Portland, and Seattle.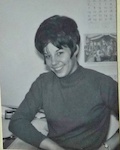 At the presentation dinner gathering, it was reported that Fred was quite emotional as he reviewed the 55-page book containing a full 70% of the employees of the firm at that time – no doubt almost all personally recruited by Fred.
If you want to see if you are "in the book," or if you just want to browse back to the early years of the firm, you can use the Table of Contents to review All Content, By Employee, or by any of the BOI, CVO, PDX, or SEA offices.
The original book was returned to the Corvallis office by Anne Merryfield's daughter. It was headed for the Oregon State University archives before being intercepted by Virginia Conner who alerted the Alumni History committee of its value. It has since been returned to Corvallis where it will find its way to the OSU archives.
The Alumni History Committee, March 2018