2011 Retiree/Emeritus Retreat Highlights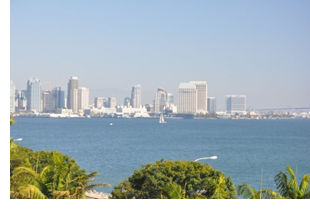 San Diego Retreat Great Success
By Don Marske
By all accounts, the San Diego retreat was a great success! Nearly 70 CH2M HILL retirees, Emeritus members, and employees enjoyed four beautiful days in sunny San Diego, California. The Sheraton Hotel and Marina staff did a wonderful job taking care of all our needs. The hotel was a great place for the retreat, providing a relaxing setting, beautiful accommodations, and excellent meals. The nearby attractions offered many options for tours, shopping, and eating. The committee and event staff designed a great agenda that gave everyone an opportunity to enjoy a variety of activities including a tour of some special Navy facilities, time at Balboa Park, golf, company updates, and of course, personal time to catch up with old friends.
Tour of the USS Freedom and Trainer
One of the central features of the retreat was a first class tour of the USS Freedom, a Littoral Combat Ship (LCS). Read more and see photos.
Evening Events
In the evenings, we enjoyed receptions and nice dinners, laughed with old friends, and reminisced with honored guests like Gene Suhr, Mike Fisher, Les Wierson, and Sid Lasswell.
Read more and see photos.
Balboa Park, USS Midway Tour, and Golf
All of us had the opportunity to tour the USS Midway, experience Balboa Park destinations (zoo, museums, and shopping), or golf at the Avaira club. Read more and see photos.
2011 Wrap-up and looking forward to 2013
Don Marske hosted a wrap-up of all the fun and a good discussion about the time and location of our future retreat. Read more.
Thanks
The biannual retreat in San Diego was an event to remember! A BIG thanks goes out to everyone who helped make it happen - it was truly a cooperative effort that could not have happened without everyone's effort and input. And, thanks to the folks who shared their photos and memories for this feature… Judy Lasswell, Mary Koblitz, Bob Crittenden, Bill Peterschmidt, and Don Marske.