Corvallis Fishing Trips

by Ken Bielman with photos contributed by Bob Modrall
1957 in the La Pine area of Deschutes County near Bend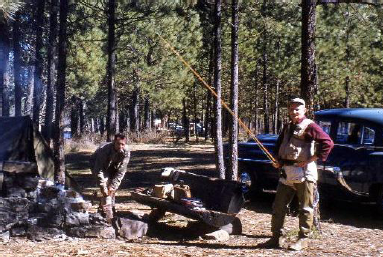 Harry Teel on the right, and that's Mac Stuart chopping wood.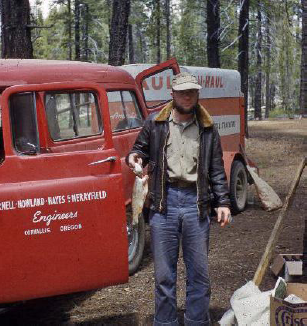 Dale King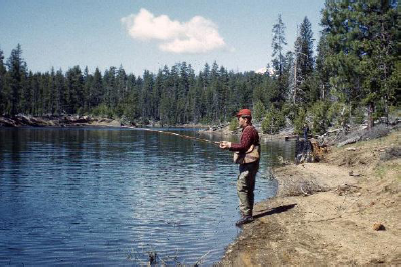 Ken Bielman
---
1959 at ???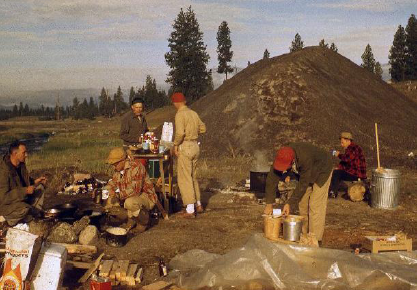 I think these are: Fred Harem standing at the table;
Bill Watters bending over, and that's me (Ken Bielman) drinking coffee.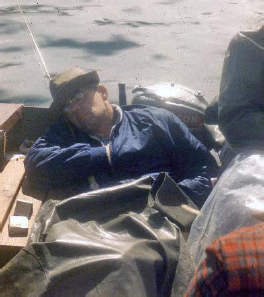 Dick Worthington catching a few zzzz ...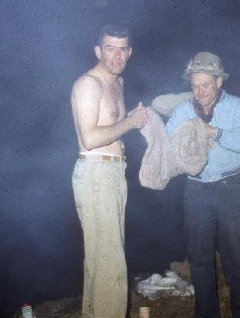 Dick Worthington on the left; Horace Beene
- a close friend of Archie's that lived in Central Oregon,
and a superb fisherman who knew the best places to fish.
He attended almost all of the CH2M fishing trips into the LaPine area.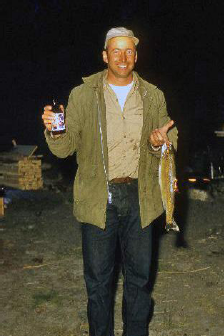 Charlie Schotts, another good friend of Archie's,
and another very capable local fisherman.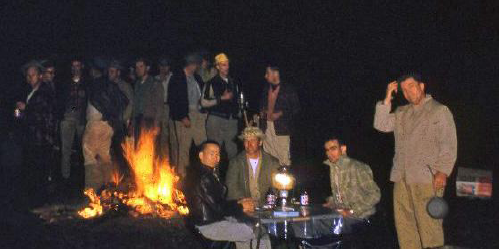 By the campfire - Oscar Frial left foreground; can't make out the others.
---
1960 at the Sheep bridge Campground between the Crane Prairie and Wickiup Reservoirs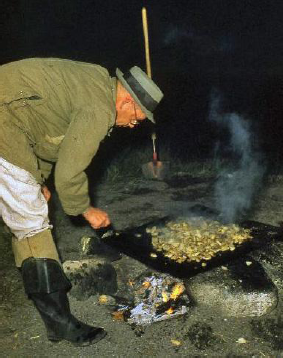 Archie Rice frying potatoes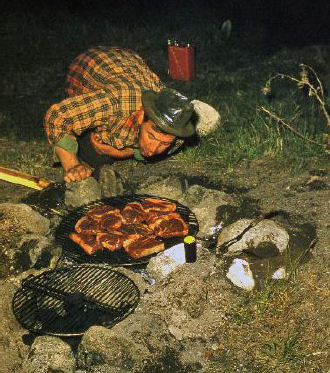 That's me, Ken Bielman, broiling the steaks.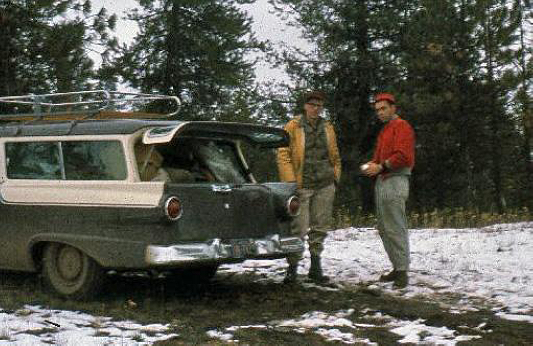 Norm Ward & Mac Stuart undated at ??
View PDF Version (PDF)