Snapshots of the Early Corvallis Office
This drawing and the one following were created by Jim Howland while he was stationed in Saipan,
envisioning his dream of what the future design of the firm being planned with his partners may look like.
Note his reference to this "Dream Site" in his letter to Holly Cornell dated 15 October, 1945. (See "
Letters--How It All Began
")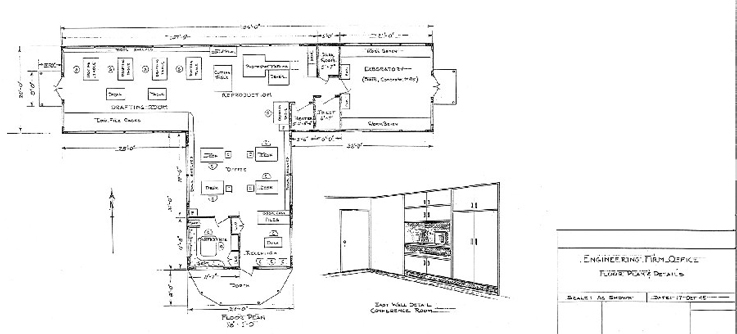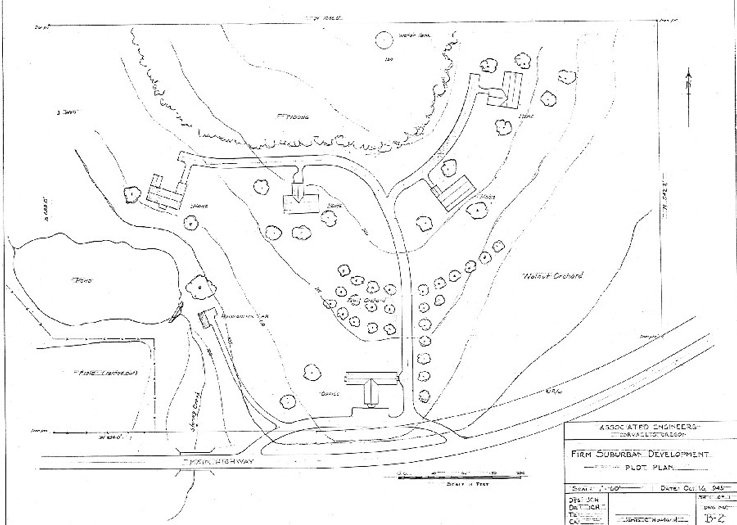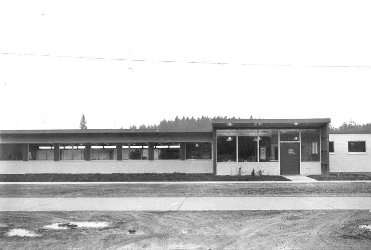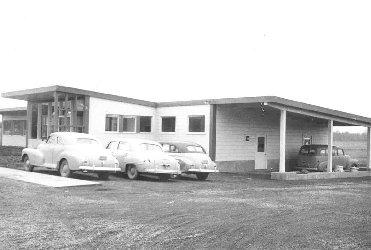 A couple of views of the new office building at 1600 Western Ave., Corvallis, in 1950.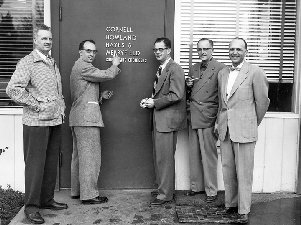 From L to R: Burke Hayes, Jim Howland, Archie Rice,
Ralph Roderick, Holly Cornell, soon after the move to
the new office building near Oregon State University.

The drafting room in the new office, 1950.
Front, From L to R: Burke Hayes, "Swede" Nordquist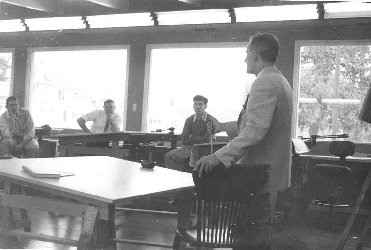 Informal meeting in CVO in 1950. From L to R: Michael Owen,
Bill Watters, Howard Grimms, Ralph Roderick.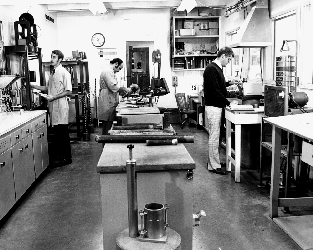 The first soils lab, circa early 1970 in Corvallis, was efficient,
but unpretentious! From Left to Right - Ron Bell,
Ed [??], Larry Well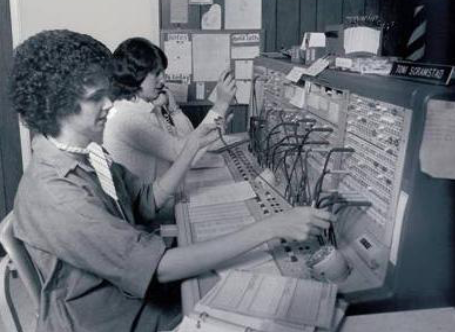 Virginia Connor (foreground) and Toni Scramstad
at the Corvallis switchboard. (circa 1976).
View PDF Version (PDF)